With an increase in alternative diets which seek to follow more ethical, sustainable or health-driven practices, we've seen a cultural and social shift towards vegetarianism and veganism over the past decade or so.
Nowadays, more and more people are taking the plunge to go meat- and dairy-free and even celebrities are jumping on board, using their voice and platforms to spread the word.
Here are 11 Irish celebrities doing the vegetarian and vegan diet!
11. Deric Hartigan
Deric Hartigan is an Irish TV presenter and personality. He has been known to host TV3's weather as well as being a documentary filmmaker. Hartigan turned vegan for "personal health reasons", and whilst he admits it was a challenge at the start, he says it's fuelled his creativity in the kitchen.
10. Aisling O'Loughlin
View this post on Instagram
Irish journalist Aisling O'Loughlin is best-known for her longstanding role co-presenting TV3's, Xposé. She took to the airwaves to announce her decision to become vegan on the panel show, Cutting Edge, in Spring 2018.
She admits that watching the likes of Cowspiracy and What The Health on Netflix was the catalyst for such change.
9. Keith Walsh
Radio presenter Keith Walsh has also taken the leap to live life without meat. The lead anchor for RTÉ 2fm's morning programme, Breakfast Republic, made the switch after his father suffered a heart attack at a young age.
On his diet, he admitted: "It was on the back of my mind – and to make yourself heart attack proof the best diet is a vegan diet."
8. Francis Sheehy-Skeffington
Irish writer Francis Sheehy-Skeffington (1878-1916) was a vegetarian. This notable nationalist activist not only supported Ireland's independence from British rule but also was a suffragist, fighting for women's rights. Overall, he sounds like a pretty cool dude, and to top it all off: he was a veggie.
7. Holly White
Holly White is an Irish vegan food blogger, author and TV personality. She has been in the mediascape for years now – having started in journalism and broadcasting – and her focus on vegan living has blossomed in recent times.
Her website flourishes with healthy, ethical and sustainable living content which is sure to make even the biggest sceptic keen.
6. Becky Lynch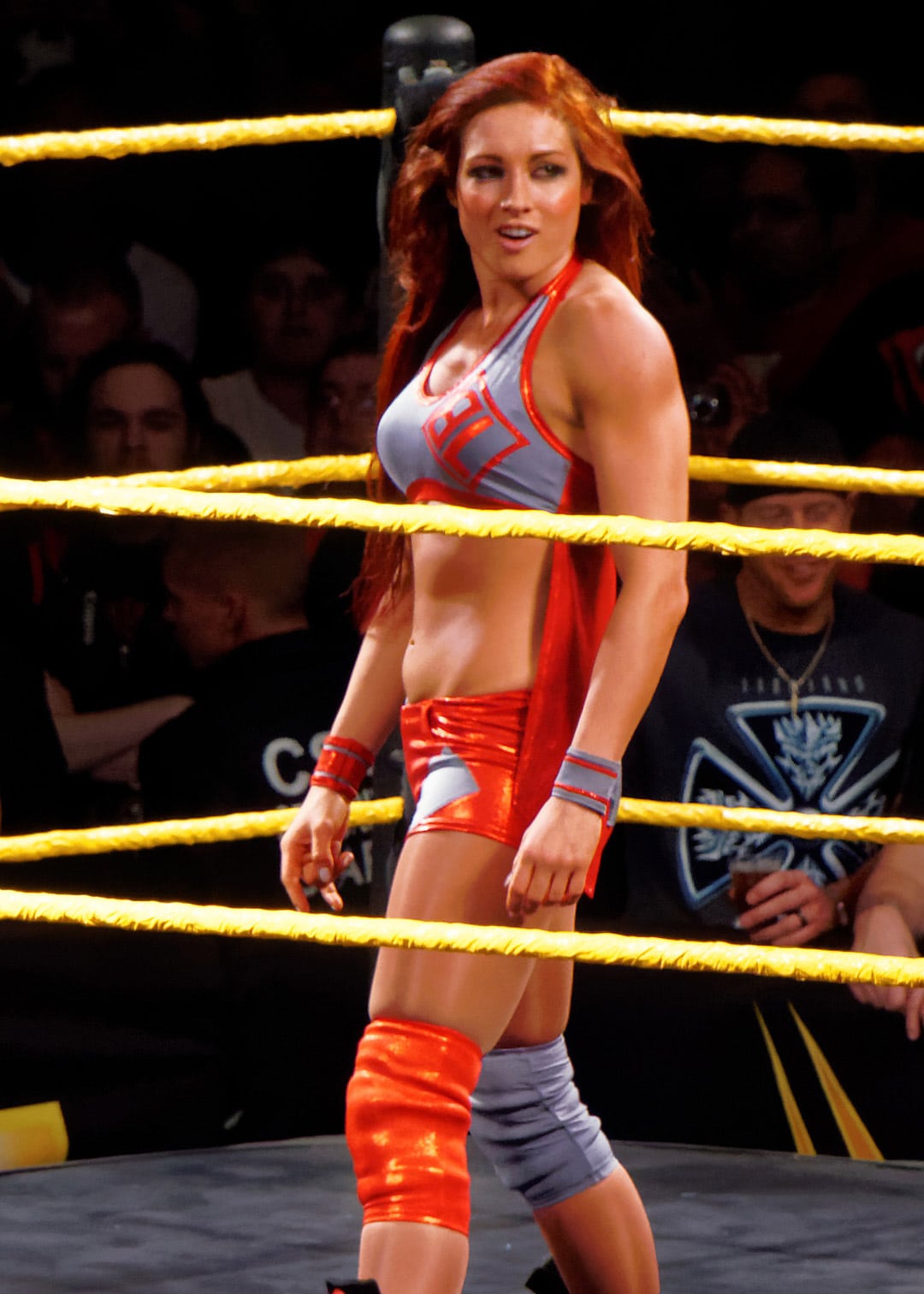 Becky Lynch is the stage name for Irish professional wrestler, Rebecca Quin. She is signed by WWE (World Wrestling Entertainment) and now resides in Los Angeles, USA. The Limerick-native has adopted a vegan diet in recent years and continues to fight like a beast!
5. Rosanna Davidson
Rosanna Davidson is an Irish actress, TV personality, model and beauty queen. She won Miss World in 2003 and recent years have seen this Irish face shift towards healthy living.
Recent ventures see Davidson explore nutritional living. Her vegan website promotes her new cookbook is a lifestyle guide for those seeking inspiration as to how to live vegan life to the full.
4. Thalia Heffernan
This Irish model is yet another one to wave the vegan flag high in the sky. Thalia Heffernan is a leading face on the Irish fashion scene and has spent time in the UK and NYC chasing opportunities.
The Dublin-based model is represented by agencies in Ireland, England and Germany and follows vegan living with passion and purpose.
3. George Bernard Shaw
The one and only George Bernard Shaw (1856- 1950) was a vegetarian, too. Shaw was born in Dublin city and was an esteemed playwright, critic and political activist. His work bore great influence on Western Theatre in the 20th century and today, he'still considered one of the leading playwrights to have hailed from Ireland.
2. Evanna Lynch
Evanna Lynch is an Irish actress, activist and vegan. Lynch is most remembered for her role as Luna Lovegood in the Harry Potter film series, although recent work includes TV movies, short films and even a video game.
Lynch became a vegetarian at the age of 11, before becoming a vegan over the years. She uses her voice to spread the good word about living meat- and dairy-free.
1. The Happy Pear
The Happy Pear consists of Irish vegan twin-brother duo, Dave & Steve. They started back in 2004, and their mission was simple: to make the world a healthier, happier place. They began with a small vegetable shop and have grown to become the leading influencers on food and healthy living in Ireland.
They've produced cookbooks and design healthy living and lifestyle courses. Their café in Wicklow thrives with long-lines of loyal customers daily. They also speak around the world, sharing their vegan journey – it's onwards and upwards for these two!