With a never-ending list of attractions and experiences, there are so many things to achieve in your lifetime. Here are 101 bucket list ideas, especially if you are living in Ireland.
From exhilarating adventures to mind-boggling structures and mesmerising experiences, there are so many things to do and see on earth.
Everyone should have a bucket list complete with things they wish to achieve before they die, so we have compiled one so you don't have to.
Here are 101 bucket list ideas that include lots of things one can achieve in Ireland. 
Ireland Before You Die's top tips for making your bucket list
Setting both short-term and long-term goals is a really effective tool. You can can tick off some goals while still aiming for your bigger and long-term goals.
Make your goals specific. Set literal targets, make them comprehensible, achievable and visible, and work towards them.
Diversify and mix up your list. Create different sections for the likes of your travel, personal growth, family, relationships, your career and more.
Start to research and plan once you have made your bucket list – start to take practical steps to implement your short-term and long-term goals.
Review your goals on your bucket list regularly – see if you are ticking any off, if any have become too vague, or if you have developed new goals you want to achieve.
101. Visit a chocolate factory – live your Willy Wonka dream
Try not to stick your face into the vast quantities of liquid chocolate while exploring the factories of dreams.
100. Speak your native tongue in a foreign country – avoid being eavesdropped on
Bewilder onlookers with your native language as you communicate with fellow countrymen and women.
99. Attend festivals – for lots of fun
Learn about cultures, music, and art by enjoying the thousands of festivals across the world.
98. Kiss beneath the Eiffel Tower – for a stereotypical display of love
There is nowhere more romantic than the city of Paris, so why not display your love by kissing beneath this infamous landmark.
Address: Champ de Mars, 5 Avenue Anatole France, 75007 Paris, France
97. Go on a road trip with friends – memories galore
Pack up the car and head on a spontaneous road trip with friends. Absolute bucket list road trips include Route 66 in America and the Wild Atlantic Way in Ireland.
96. Experience St. Patrick's Day in Ireland – for Irish patriotism
For a celebration unlike any other, be sure to spend at least one St. Patrick's Day celebrating with the Irish.
Read more: St Patrick's Day in Dublin (the ULTIMATE guide)
95. Fill a photo album – as a token of your adventure
Print some of your favourite memories and create a physical photo album, so you always have your adventure to look back on.
94. Learn a new language – enhance your travel experience
Take lessons or use a handy language app to help you learn a few words in a new language. No doubt this will help you on your bucket list adventures.
93. Go on a gondola in Venice – an unforgettable tour
Explore the streets of Venice by enjoying a traditional experience on a gondola.
92. Learn to surf – embody the vibey lifestyle
Test your balance and surf the rolling waves. With surfing commonplace across the world, there is no shortage of surfing lessons, especially along the west coast of Ireland. Bundoran makes for one of Ireland's top surf spots, and it is one of the best things to do in Donegal, also.
91. Try open water swimming – for a rush of adrenaline
Dive into the water and feel alive thanks to the adrenaline rush. With thousands opting for an open water swim in the morning, there is no better time to try open water swimming.
90. Take a cooking class – learn about local dishes
Even if you believe you are a pretty good cook, you should take the time to try a cooking class in a cuisine you don't know an awful lot about.
89. Climb the highest peaks – for breathtaking views
Make a point of hiking the tallest mountains in your region to enjoy mesmerising views of the surrounding area. 
Related: Check out the highest points in Ireland with our article on the top 10 most beautiful Irish mountains
88. Go on a blind date – meet new people
Although not for everyone, blind dates can be a lot of fun and leave you with long-lasting memories.
87. Travel in a hot air balloon – for magical memories
Nothing is as postcard-perfect as watching the sunrise from a hot air balloon. This has to be a must-do on anyone's bucket list.
86. Hitch-hike – rely on the kindness of others
Navigate your way across an area by seeing if passers-by will drive you to your next location.
85. Visit Buckingham Palace –for a glimpse of royalty
As the residence of the most famous monarchs in the world, be sure to add standing next to the Queen's Guards to your bucket list.
Address: Westminster, London SW1A 1AA, United Kingdom
84. Enjoy a spa weekend – for the ultimate relaxation
Every once in a while, people need to escape from the hustle and bustle of everyday life. What better way to relax and unwind than with a break at a spa.
83. Adopt a rescue animal – give them a loving home
Not only are you helping an organisation but you will also have a furry friend to enjoy your bucket list experiences with.
82. Camp under the night sky – for feelgood memories
Campfires, cosy blankets, and sleeping outdoors make for fun memories and experiences.
81. Volunteer with a charity – give back
If you have time to spare, we suggest taking the time to volunteer with your chosen charity. Charity workers hugely appreciate any volunteer work.
80. Chase the end of a rainbow – for riches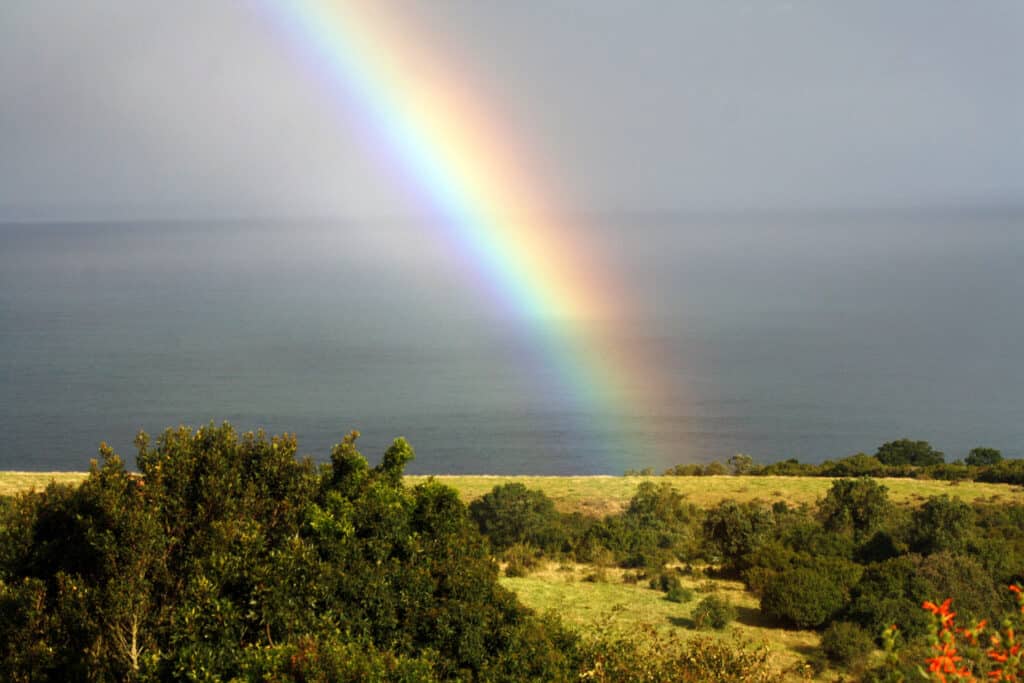 Release your inner child as you follow the magic of the pot of gold at the end of the rainbow.
79. Teach others – pass on your knowledge
Pass on your passion by teaching others, whether it be in a language, a sport, or an instrument.
78. Learn to play an instrument – for musical fun
Whether it is the guitar, piano, drums, or tin whistle, learning a musical instrument as an adult is a fun bucket list experience everyone should enjoy.
77. Go on a safari – for up-close encounters with wild animals
Africa is famous for its safari tours where you can admire the local wildlife safely. This HAS to be on your bucket list as you can't miss seeing all the amazing safari animals.
76. Enjoy the views from the Statue of Liberty's crown – most beautiful views of New York
This highly sought after experience is genuinely bucket list-worthy and definitely worth the money.
Address: New York, NY 10004, United States
75. Travel by horse and cart – feel like a lady of leisure
Step back in time as you discover a new city or town by travelling in a horse-drawn cart.
74. Take a pottery class – create art
Build a bowl or a vase with your hands, and display it proudly in your home.
73. Get a tattoo – a permanent reminder
Get a piece of art or quote tattooed on your body for a reminder to yourself about the adventures of life.
72. Go backpacking – be young, wild, and free
Live frugally and explore the world on a budget with just a backpack. You will enjoy the world from a different perspective when backpacking.
71. Get dancing lessons – impress your friends
Wherever you are in the world, you can enjoy local dance lessons from world-class teachers, which will no doubt impress family and friends.
70. Go stargazing – for a mesmerising experience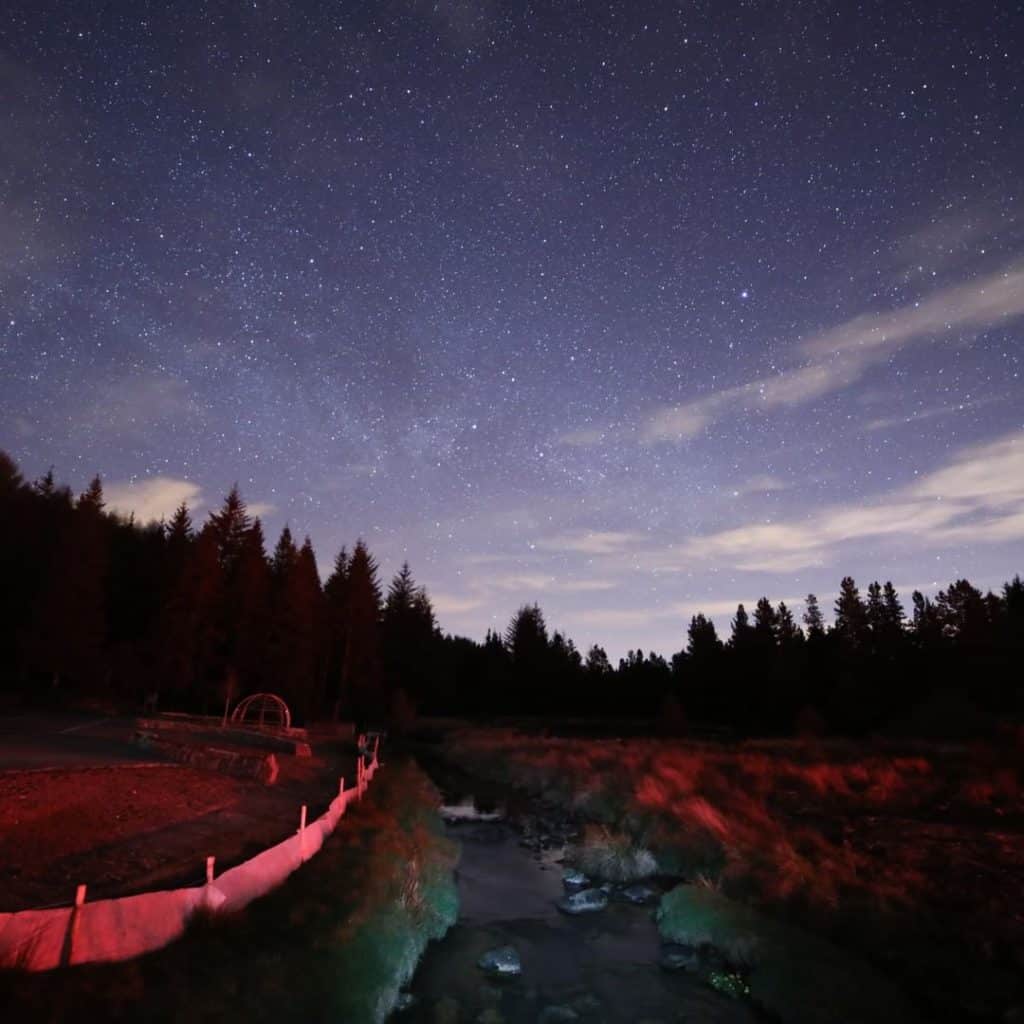 Nothing says a bucket list experience quite like watching the night sky.
There are multiple dark sky parks all around the world where you can make a wish on a shooting star. If you are in Ireland, head to County Tyrone for some of the darkest skies.
Address: 155 Davagh Rd, Omagh BT79 8JQ, United Kingdom
69. Charter a boat – navigate the high sea's
Feel like a pirate or an adventurer as you navigate your way through channels and swells to reach your beautiful destination.
68. Go to an outdoor cinema – unique entertainment
Watch some of the classic movies in a cosy outdoor cinema setting with friends.
This is a cheap and cheerful bucket list idea that you shouldn't have to travel too far to experience.
67. Go caving – explore the world beneath your feet
Explore the underground passageways and caverns of the caving system below. It is genuinely breathtaking what is beneath the earth's surface.
66. Admire the pyramids of Egypt – one of the seven wonders of the world
These spectacular structures have stood the test of time and are truly breathtaking to witness.
65. Live like an islander – enjoy the slowness of island life
Those who live on islands generally live their lives at a slower pace.
Experience this for yourself by spending some time on one of the thousands of inhabited islands around the world.
64. Visit the giant pandas in Chengdu – China's cutest natives
See these beautiful creatures being cared for before being released into the wild.
63. Learn how to make pizza in Italy – the Italian way
Become accustomed to the traditional art of pizza making by participating in an Italian pizza-making class. Frozen will never compare!
62. Dance in the rain – feel like you are in a rom-com
No bucket list would be complete without some cheesy dancing in the rain with your significant other or closest friends.
61. Sleep in the treetops – admire the world from above
For a unique bucket list experience stay in a wooden treehouse.
60. Explore Angkor Wat – a breathtaking temple
This Cambodian temple is so complex and beautiful that you could spend days exploring here.
Address: Krong Siem Reap, Cambodia
59. Dance the night away at a traditional Irish music session – for mighty craic
For an experience unlike any other, head to an Irish pub for some roaring tunes that will have you up dancing on the tables in no time!
58. Take a flying lesson – get a bird's eye view
Definitely a once in a lifetime experience for the majority of the world, but an experience not to be missed.
57. Take the Dursey Island cable car – Ireland's only cable car
Admire the breathtaking views of the Atlantic Ocean as you leave the mainland in Europe's only cable car that traverses open seawater.
Address: Ballaghboy, Co. Cork
56. Watch the sunrise – watch the day begin
Take the time out of your busy schedule to bask in the peacefulness of a sunrise.
55. See the Northern Lights – for a natural wonder
Watch the sky dance with the beautiful colours and light that are the Northern Lights. This is one of the top bucket list experiences in the world. 
Read: How and where to see the northern lights in Ireland: all you need to know
54. Hike a volcano – for a blood-pumping adventure
No bucket list ideas list would be complete without enjoying a hike up a volcano. Stare into the crater and marvel at the earth's power.
53. Fly first-class – enjoy luxury in the air
For many, this is a once in a lifetime experience, but an experience not to be missed if you go on long distant flights.
52. Visit Times Square on New Year's Eve – for a celebration unlike any other
Watch the ball drop in New York City as you ring in the new year.
Address: Manhattan, NY 10036, United States
51. Take an alpaca for a walk – the ultimate bucket list experience
As incredibly friendly creatures, alpacas love human company. Why not enjoy an unforgettable experience by taking one for a walk.
50. Spend the night in a castle – feel like royalty
Nothing says luxury quite like staying in a castle.
49. Do a night kayak – for a unique perspective
Kayaking is a much-loved adventure sport, but nothing is quite as impressive as enjoying a kayak under the moonlight.
48. Stay in a lighthouse – for a peaceful experience
Lighthouses make for unique and breathtaking accommodation due to their remote and wild locations – definitely something to add to your bucket list.
47. Cross the Carrick-a-Rede Rope Bridge – for incredible views
As one of the top tourist attractions in Northern Ireland, this is an unforgettable experience not to be missed. 
Address: County, 119a Whitepark Rd, Ballintoy, Antrim, Ballycastle BT54 6LS, United Kingdom
46. Go whale watching – marvel at their size
As the gentle giants of the sea, whale watching is a genuinely phenomenal bucket list experience.
As whales are migratory creatures, you can enjoy this experience in various beautiful locations around the globe.
45. Hike the Great Wall of China – for mind-boggling views
This impressive structure has to be a must-visit on anyone's bucket list.
44. Visit all seven continents – every traveller's dream
Make a point of visiting all four corners of the globe and you'll get plenty of your bucket list ideas covered in the process.
43. Take a photo at the Leaning Tower of Pisa – a must for every traveller
A photo of you "holding up" the Leaning Tower of Pisa has to be a must for anyone who has visited this gravity-defying structure.
Address: Piazza del Duomo, 56126 Pisa PI, Italy
42. Snorkel at the Great Barrier Reef – colourful corals
Become amazed by the beautiful and mesmerising world that lives in the ocean.
41. Watch a kung fu performance at the Shaolin Temple – see martial arts in action
This UNESCO World Heritage Site is the birthplace of kung fu and is a must for anyone's bucket list.
40. Visit Auschwitz – for a stark reminder
As the largest Nazi concentration camp, this serves as a poignant reminder of the recent wars.
39. Visit Valentia Island – for dinosaur footprints
Marvel at the footprints of the tetrapod's that once walked the earth on the beautiful Valentia Island.
38. Learn to dive – explore the deep
Get up close and personal with the creatures of the deep once you have learnt to dive. There are dive schools all over the world with some located here in Ireland.
37. Watch an All-Ireland Final – for an incredible atmosphere
Although tickets are like gold dust, watching an All-Ireland Final in Croke Park is absolutely exhilarating.
Address: Jones' Rd, Drumcondra, Dublin 3
36. Go white water rafting – for thrill-seekers
Navigate your way through this exhilarating experience, which will get your adrenaline pumping.
35. Shower beneath a waterfall – picturesque bathing
Feel like someone out of a movie as you shower beneath a waterfall, one of nature's most beautiful features.
34. See the Colosseum – imagine the performances
This iconic amphitheatre is truly an incredible piece of architecture that has lots of history associated with it.
Address: Piazza del Colosseo, 1, 00184 Roma RM, Italy
33. Take a tour of Leap Castle – the world's most-haunted castle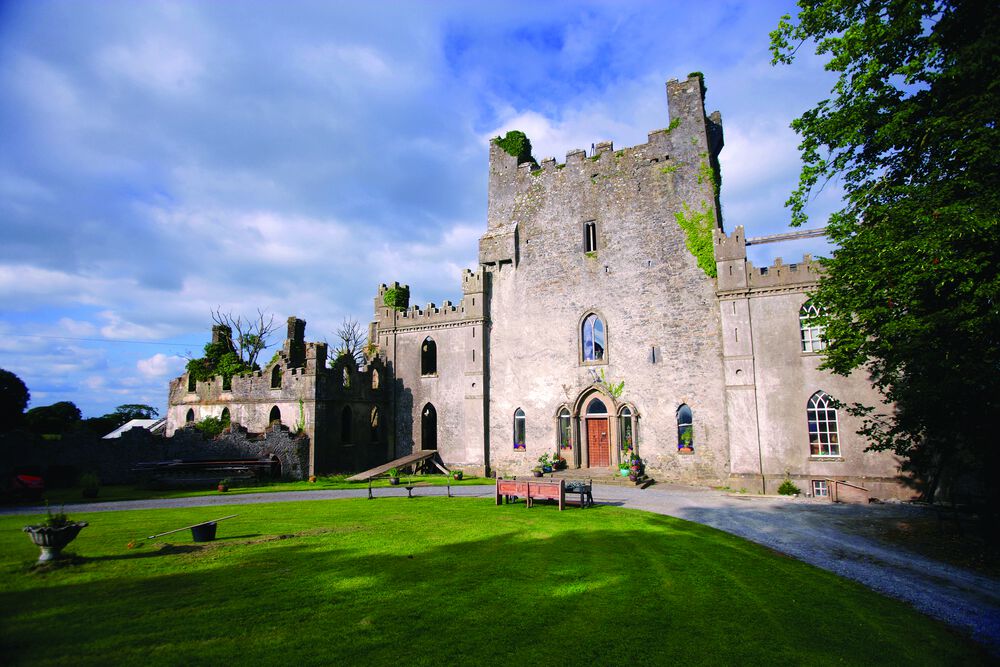 Test your nerves and ticket something else off your bucket list ideas with an unforgettable experience on a private tour of the castle.
Address: R421, Leap, Roscrea, Co. Offaly
Read more: Leap Castle: history and info about the world's most haunted castle
32. Do a skydive – for a once in a lifetime experience
Leap from an aeroplane and take in the views of the world below as you fall through the air as part of your skydiving adventure.
31. Visit Newgrange – for the Winter Solstice
Become mesmerised as the chamber lights up with the rising sun on the day of the winter solstice.
Address: Newgrange, Donore, Co. Meath
30. Go on a river cruise – for a unique way of travelling
Discover the world from a different perspective as you embark on a leisurely river cruise. 
Read more: If this interests you, check out our article on the best river cruises in Ireland
29. Admire the views from the Burj Khalifa – the world's tallest building
For jaw-dropping and heart rate raising views, be sure to add a visit to the Burj Khalifa to your list of bucket list ideas.
Address: 1 Sheikh Mohammed bin Rashid Blvd – Downtown Dubai – Dubai – United Arab Emirates
28. Watch the sunset at Uluru – for mesmerising skies
Uluru should be a must-visit for everyone, but if you do visit, be sure to stick around for the magical sunsets.
Address: Petermann NT 0872, Australia
27. Hike Machu Picchu – one of the world's most unique attractions
Watch the sunrise from the top of Machu Picchu for an experience you will never forget.
26. Visit Loch Ness – search for Nessie
Explore this mysterious region and see if you can find out the mystery behind the Loch Ness monster.
25. Take a tour of Jameson's Distillery – a whiskey lover's dream
Enjoy a guided tour of the home of the world's most popular Irish whiskey. This is one of the top bucket list ideas!
Address: Midleton Distillery, Old, Distillery Walk, Midleton, Co. Cork, P25 Y394
24. Admire the Book of Kells – for intricate art
Become intrigued by the beauty and details that make up the incredible Book of Kells.
Situated in Trinity College Dublin, the location of this book makes it even more spectacular.
Address: The University of Dublin Trinity College, College Green, Dublin
Read more: Check out Ireland Before You Die's article on the 5 most fascinating facts about the Book of Kells
23. Do a bungee jump – test your nerves
Get your adrenaline pumping as you fly through the air before bouncing back up.
22. Kiss the Blarney Stone – for the gift of the gab
It is believed that kissing the Blarney Stone will bring you the gift of eloquence.
Address: Monacnapa, Blarney, Co. Cork, T23 Y598
Read: Why do people kiss the BLARNEY STONE? The truth REVEALED
21. Go cage diving with sharks – for the ultimate thrill
Get up close and personal with these wild and beautiful creatures.
20. Support your country at an international sports game – for unrivalled pride
Nothing says pride like singing your national anthem while being wrapped in your country's flag at an international sports fixture.
19. Visit Spike Island – Ireland's Alcatraz
Spike Island was Ireland's answer to Alcatraz in the 18th-century and was the largest prison in the world at the time.
Address: Kennedy pier, Kilgarvan, Cobh, Co. Cork
Read more: See IB4UD's article on Spike Island: when to visit, what to see and things to know
18. Visit a winery – for wine lovers
Discover the long and laborious process that goes into making a bottle of wine.
17. Trek through the Amazon – a beautiful experience
Tick something amazing off your bucket list ideas and get a sense for this incredible place as you meet the people who call this place home.
16. Marvel at Slieve League – the highest sea cliffs in Europe
These impressive sea cliffs tower over the wild Atlantic Ocean below, making for breathtaking views from the top of Slieve League.
Address: Shanbally, Co. Donegal
15. Climb Sydney Harbour Bridge – not for the faint-hearted
This excursion gives you a unique perspective on this Australian city.
Address: Sydney Harbour Bridge, Sydney NSW, Australia
14. Visit Niagara Falls – the most beautiful waterfall
Infamous across the globe, Niagara Falls is so picturesque that it needs to be on everyone's bucket list.
Address: Niagara Falls, NY 14303, United States
13. Visit the Cliffs of Moher – for rugged beauty
Nothing says beauty quite like the Cliffs of Moher; these incredible cliffs are truly breathtaking and should be on everyone's bucket list.
Read: Add this to your list – Cliffs of Moher cliff walk: best route, distance, parking, when to visit and more
12. Visit the Berlin Wall – for recent history
Walk along the Berlin Wall, which is decorated with magnificent graffiti. This had to make it onto our bucket list ideas.
11. Visit Thailand's floating markets – for a unique spectacle
Enjoy the hustle and bustle of this unique way of selling locals goods.
10. Visit Lake Bled – the most picturesque church location
This hidden gem in Slovenia is absolutely jaw-dropping.
Address: 4260 Bled, Slovenia
9. Enjoy Iceland's hot springs – natural luxury
Enjoy some of the natural wonders of Iceland by unwinding in a beautiful hot spring.
8. Admire the Giant's Causeway – for tales of giants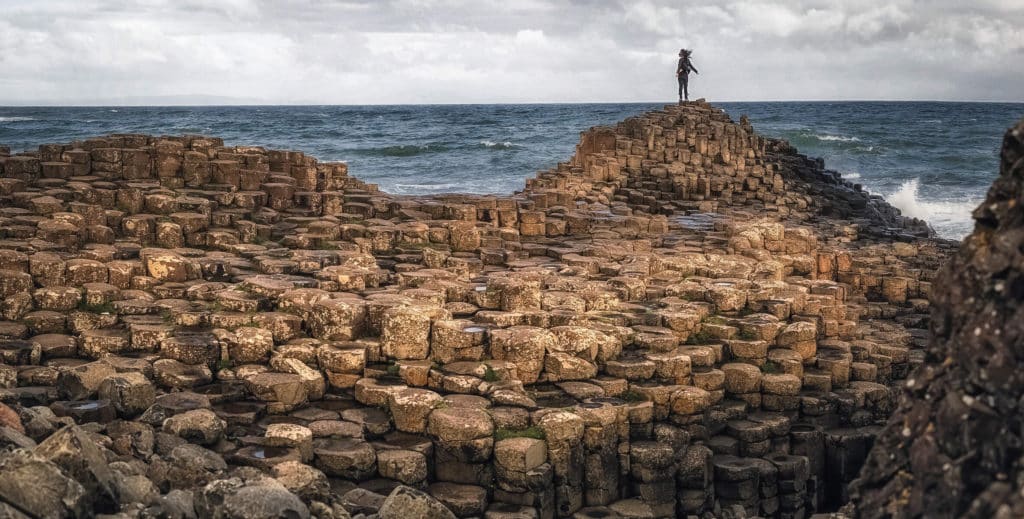 Be amazed by the unique rock formations of the Giant's Causeway.
Address: Bushmills BT57 8SU, United Kingdom
7. Swim with pigs in the Bahamas – a weird but wonderful bucket list idea
Pig Beach has a sounder of pigs that will swim out to humans in the hopes of being fed; this is truly one of the weirdest experiences.
6. Visit Pompeii – for a city beneath the ashes
Wander amongst the perfectly-preserved city that was covered after the eruption of Mount Vesuvius.
5. See a performance at the Sydney Opera House – unrivalled location
Tick another of our bucket list ideas off by enjoying a world-class performance from inside this magnificent Sydney structure.
Address: Bennelong Point, Sydney NSW 2000, Australia
4. Visit Cobh, the final port of call of the Titanic – for a poignant reminder
Visit the port town of Cobh to discover where the ill-fated Titanic made its final port of call.
Address: 20 Casement Square, Kilgarvan, Cobh, Co. Cork, P24 DW63
3. Pour a pint of Guinness – test your skills
Head to the Guinness Storehouse to pour a pint, or perhaps your local bartender might let you try your hand at pouring a creamy pint of the "black stuff".
Address: St. James's Gate, Dublin 8, D08 VF8H
Read: Where to get your Guinness fix in Ireland: 5 amazing spots
2. Visit the Galapagos – for nature at its finest
Admire the rich natural wonder of this incredible place that has such a vast array of wildlife.
1. Marvel at Skellig Michael – live your Starwar's fantasy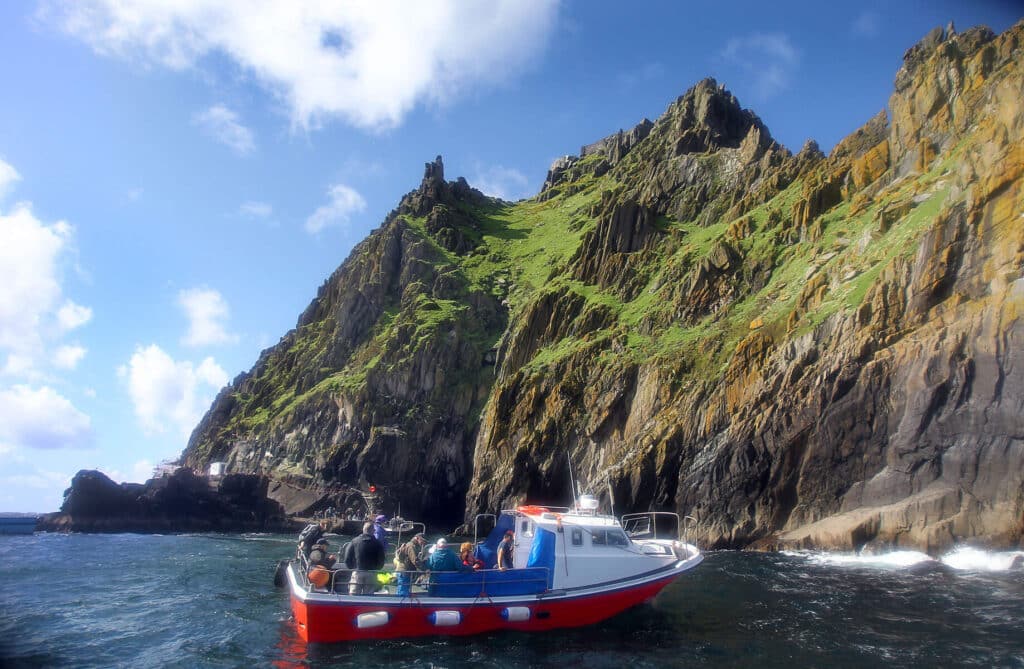 Take a step back in time as you admire the rugged beauty of this remote island. Definitely one of the top bucket list ideas. 
Your questions answered about bucket list ideas
Have a read of our article and still have some outstanding questions? You have come to the right place! Here, we put together the most commonly asked questions about the best bucket list ideas.
What tops your bucket list?
That is entirely up to you! It could be a particular travel experience, personal goal, a relationship goal, or a promotion in your career.
What is a traditional bucket list?
A traditional bucket list is a list of the experiences or a person wants to see or achieve throughout the course of their lifetime.
Can a bucket list be anything?
Yes, this is entirely your call. It can be any run-of-the-mill situation, or the most obscure and fantastical situation you can imagine.
Do most people make bucket lists?
Quite a lot of people do. For example, a recent poll demonstrated that 67% of Americans had a bucket list of some kind.
IB4UD ARTICLES ON IRISH BUCKET LISTS
BELFAST BUCKET LIST: 20+ BEST things to do in Belfast
The 25 BEST things to do in Northern Ireland (NI Bucket List)
IRISH BUCKET LIST: 25 BEST things to do in Ireland before you die
DUBLIN BUCKET LIST: 25+ BEST things to do in Dublin
The Connacht Bucket List: 20 hidden gems in Connacht everyone should experience
The Leinster Bucket List: 28 AMAZING places to experience before you die
The Munster Bucket List: 33 SENSATIONAL things to do before you die
The Ulster Bucket List: 18 FANTASTIC places to see before you die
Top 10 scenic drives in Ireland that should be on your bucket list