The Irish have an appetite for hearty food and all the trimmings, but we certainly do love our snacks in-between meals too, some of which may seem a bit odd.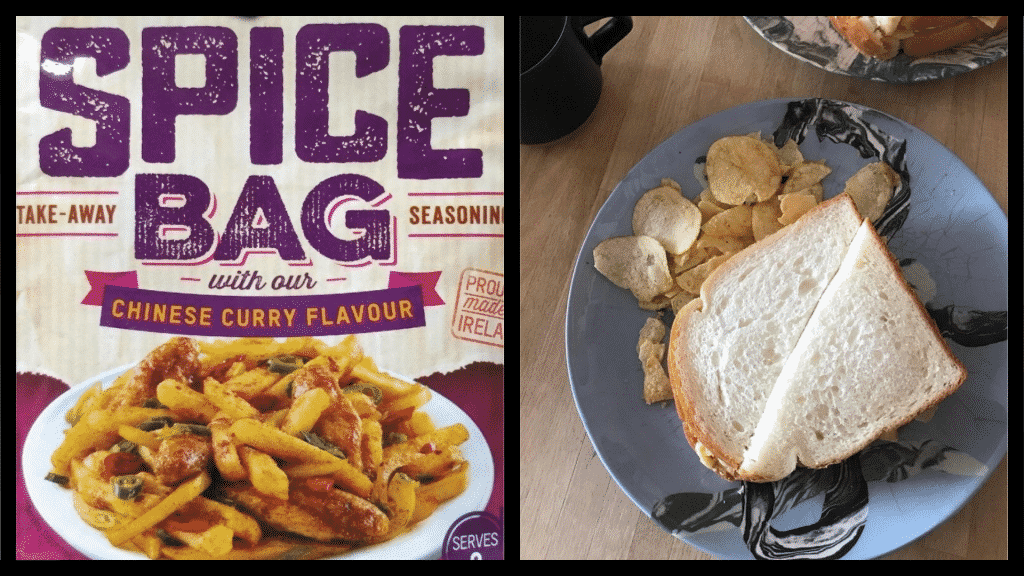 We won't blame you if you think some of these weird Irish snacks are completely bonkers, but you'll more than likely be intrigued to try them yourself if you haven't already.
We're not entirely sure where some of these mad combinations stemmed from, but there is no going back once you try a few of these and you end up liking them.
Many of the foods Irish abroad miss are the snack foods that just don't compare around the world, even when you try to recreate them.
So, let us delve a little deeper into these mouthwatering mini-meals with the ten weird Irish snacks everyone should try at least once.
10. Cream crackers and cheese − cheese and crackers the Irish way
Oh, the Jacobs cream cracker is in almost every household in Ireland, and why? Because we love to snack on them.
They are ideal in-between meals with butter and some cheese, or even if you have guests coming over and you want some quick nibbles for the table. For a fancier option, we love Ritz crackers with cheese.
9. Curry chips − the best way to have chips as a snack
This is a truly indulgent snack that Irish people love to have either after a night out, on the weekend, or as a quick grab and go option from the local Chinese takeaway.
What a yummy combination, but we can see why these chips may be deemed as weird Irish snacks.
8. Spice bag − Ireland's favourite new snack
Oh, the infamous spice bag, which the nation absolutely loves, is a combination of deep-fried salt and chilli chips, shredded chicken, mixed spices, onions and mixed peppers.
It comes from Asian cuisine, but it is a truly Irish snack.
7. Taco cheesy chips − chips with a Mexican twist
Deep-fried chips with taco mayonnaise, taco mince and cheddar cheese might sound bizarre to some, but in Ireland, this is one of our favourite weird snacks that we've made our own.
Try it for yourself; available in almost all chippers.
6. Breakfast rolls − the grab and go breakfast snack
Well, you've heard of the Irish fry, but what's better than putting all these greasy ingredients on a buttered roll?
Nothing, we repeat nothing! Oh, and add lots of ketchup to that for extra weirdness!
5. Crisp sandwiches − a nation's favourite for generations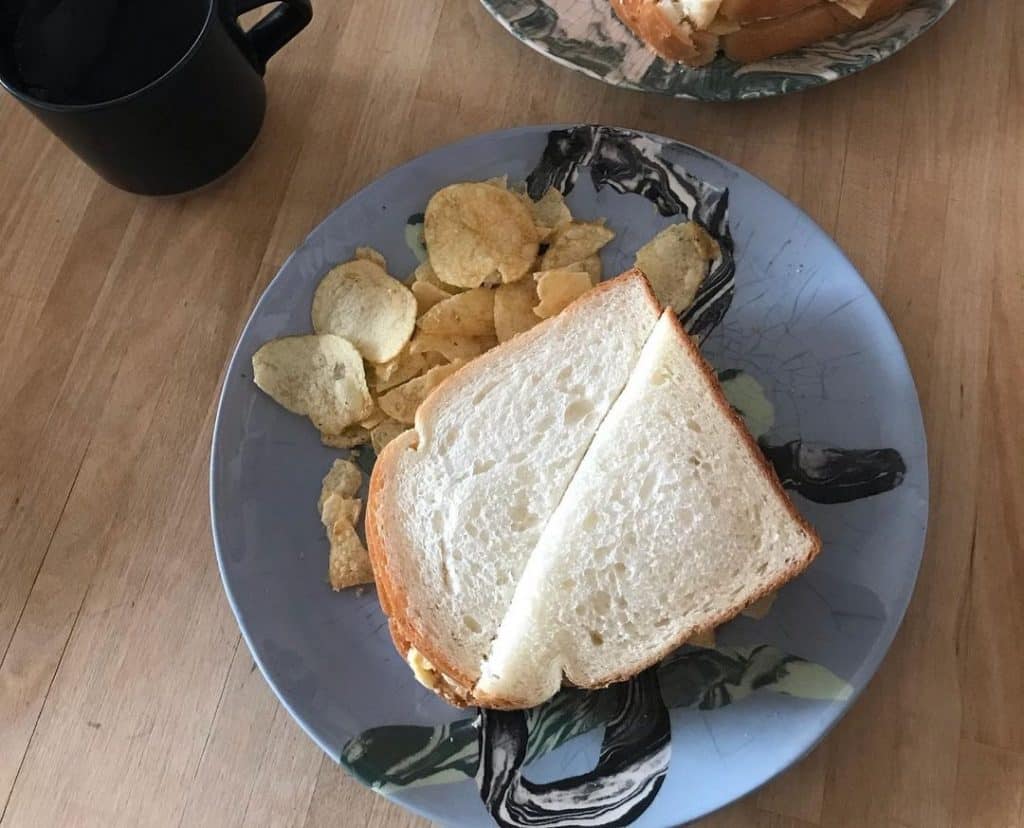 Not just any crisp sandwich will do, but it has to be the legendary Tayto cheese and onion crisps for the real Irish experience.
This is such a popular and easy snack, yet it still baffles people globally, making these sandwiches truly weird Irish snacks.
4. Chip sandwiches − we love a chip butty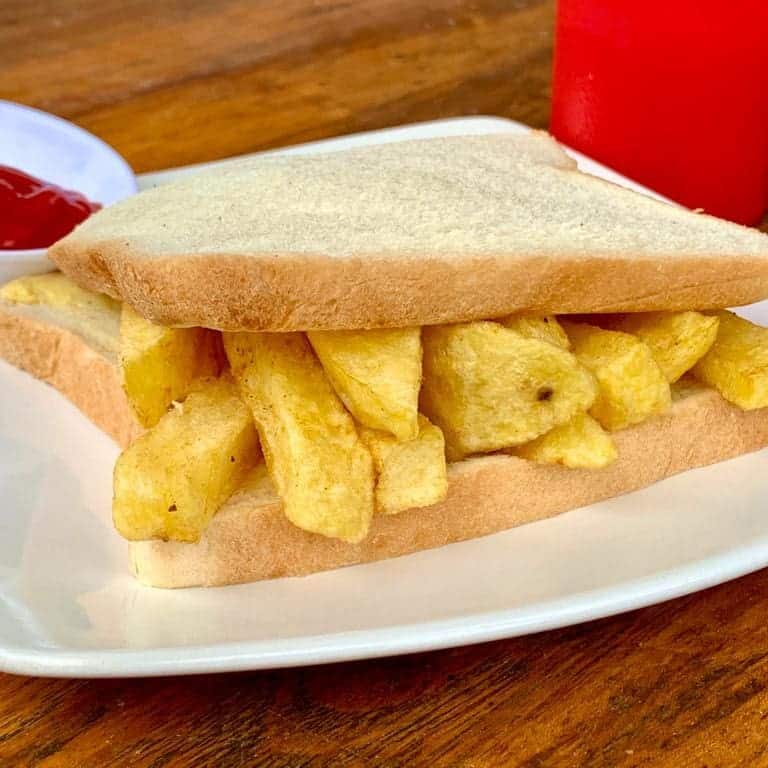 Yes, you read it right, another sandwich combination. However, this time it has to be salt and vinegar chips from the local chipper squished between two fluffy buttered slices of bread.
For extra weirdness, we commonly add ketchup, brown sauce or mayonnaise.
3. Rich tea biscuits with butter − a basic but brilliant Irish snack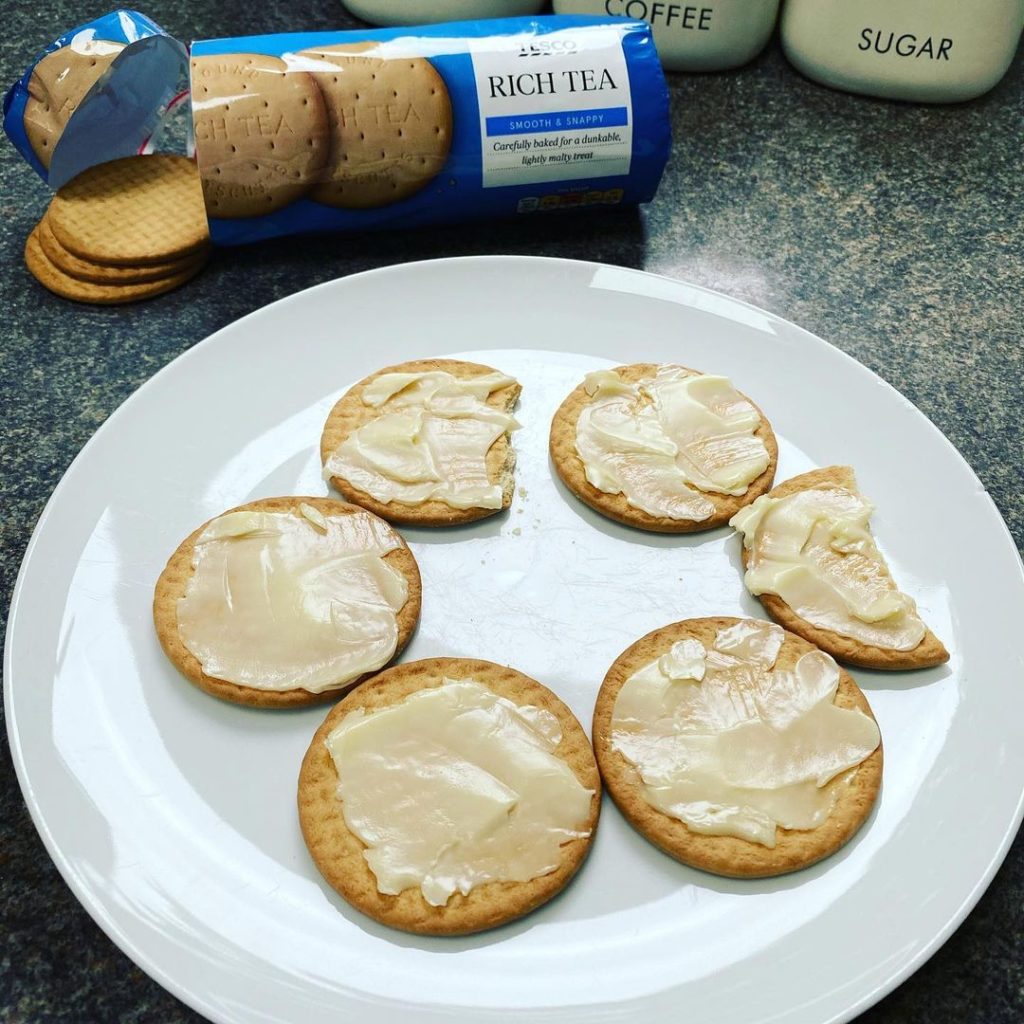 This age-old Irish snack is so traditional that almost everyone has had this or at least knows someone who loves these weird Irish foods.
It wouldn't be uncommon for your granny to hand you this when you asked for a snack!
2. Banana sandwiches − fruit on bread, the Irish way
Okay, so be prepared for many sandwiches and rolls, we basically love to stuff everything in-between bread and butter, and bananas are no different.
This is a snack many, but not all, love to indulge in.
1. Bread and butter − plain and simple, yet so extraordinary
Yes, plain old bread and butter never tasted so good as in Ireland. You need to have a fresh loaf of Brennan's Batch loaf and some Irish butter to pull this off, and many find this very strange and boring, but it is a tradition of many to snack on this simple combination.
If you haven't been repulsed by now, chances are your taste buds are calling out, and you are more than likely going to be eager to try one, if not all, of these weird Irish snacks.
So what are you waiting for?! Many of these have stuck around over the years because they are just so good, so try for yourself, and you may be surprised by some of these epic combinations.