With Ireland and the UK sitting side by side, separated only by a short stretch of water, one is likely to consider which is a better place to live. Whilst many foreign emigrants flock to the Emerald Isle in search of (quite literally) greener pastures, it is pretty clear life in Ireland is highly desirable.
So why, you may ask, is living in Ireland better than in Britain. Here are our top 10 reasons!
10. The Arts
Some of the finest poets, writers and artists to ever grace the world stage have come from our humble little country. Now, we are all aware that the Brits can take credit for Shakespeare (serious brownie points there); Ireland, however, has the utmost pleasure to be called the home of Oscar Wilde, W.B. Yeats, James Joyce, Seamus Heaney, Samuel Beckett, George Bernard Shaw and Roddy Doyle, amongst so many others!
There is also a sterling theatre and arts culture that seems woven into the very fabric of the Irish identity. This is something that undoubtedly puts us ahead of the Brits.
9. Friendly People
No matter where you go in Ireland – even including the capital, Dublin – you're bound to feel a small-community vibe. Irish people are some of the friendliest in the world, so accept you'll be socializing from the get-go.
In fact, Condé Nast Traveler's 2018 annual reader survey voted Cork the third most friendly city in the world, Galway the fifth, and Dublin the eighth. That means Irish cities accounted for three out of the top 10. Britain did not make it into the top 10.
8. Live Music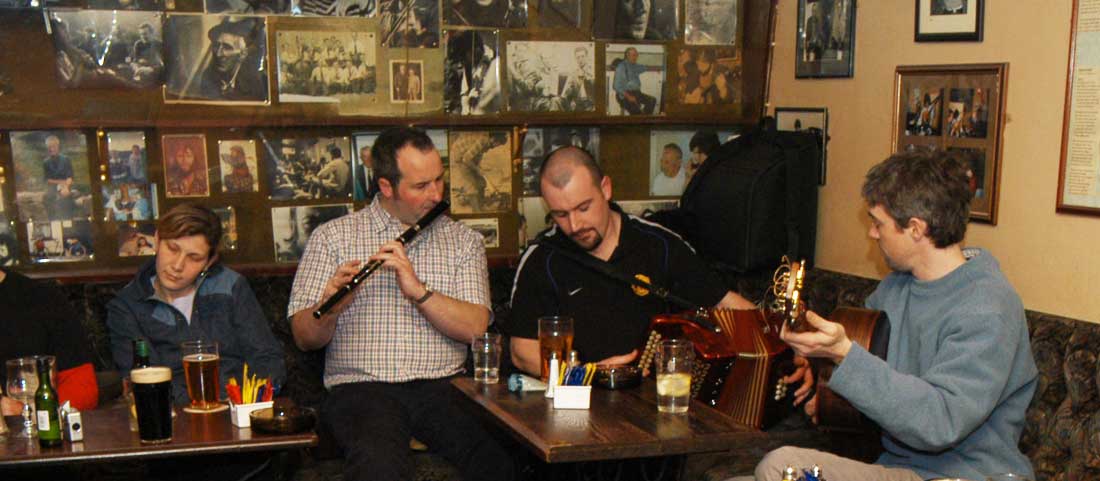 Live music is at the core of our culture. It is a community activity and joins people no matter who you are or where you come from. Whether you're in a small pub on some back-road in Connemara or sitting in the local watering hole in the centre of Dublin city, you're bound to find a "trad session" and once you've experienced that camaraderie, you'll see what this is one sure reason living in Ireland is better than in Britain.
7. We're Small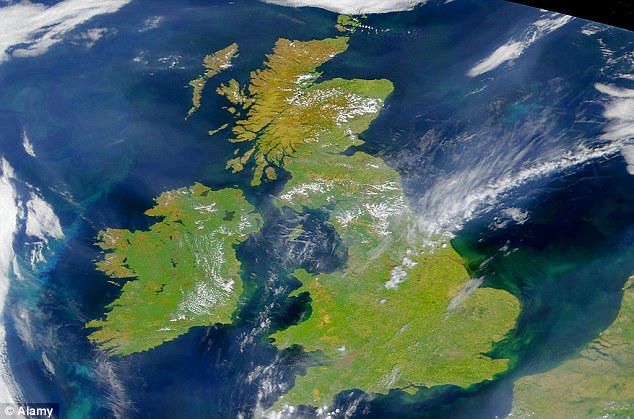 We're small in size. Like really small. Ireland covers only 84,421 km² in comparison to England which is 130,395 km² (not including Scotland, Wales and Northern Ireland). The beauty of this is that the whole of the Emerald Isle is totally accessible no matter where you are.
With primary roads, bus routes and train lines connecting the entire county (and in no time at all), you'll have no problem taking weekend adventures, mini-breaks or even fully-fledged holidays without veering too far off the grid.
6. Nature, Nature Everywhere
Leading on from point #7, not only can you access everything super easy, but nature blossoms in abundance. And, seeing as all of this happens right on the doorsteps of major towns and cities, expect to experience both in equal measure.
Commuter towns that offer laid-back, nature-filled lifestyles exist super-close to cities, too! In comparison to London for example, where you could likely spend over an hour on the Underground en route to work, depending on your start and end points, of course.
5. Tea
Our tea is next level. Whether you're a Barry's or Lyons person, it has to be said, tea is one of the defining aspects of our culture. Of course, this is a major part of British culture, too, but all we can say is: Barry's and Lyons are the dual-kings of the tea-scene.
4. Banter
"Banter" or "taking the piss" are terms for the Irish sense of humour. Irish humour is dark, sarcastic and often slightly mocking. Saying that it is totally harmless and, given you understand the aforementioned aspects, banter is hilarious and seen as a sign of friendship.
Remember to take it on the chin and dish it out too, Irish have a great sense of humour, and although "banter" can sometimes be misconstrued as mean, we're just "taking the piss". Ireland definitely wins out on this one.
3. Guinness
Guinness. That is all.
2. Standard of Living
Although the cost of living in Ireland is growing greater in current times, you just can't beat the standard of living. This is an element of our charm and unique quality that burns bright and seems to resonate with most people who visit the Emerald Isle.
If you need further examples of how the standard of living is better than in Britain, just re-read the previous eight points.
1. EU
We're still part of the EU.