If you are visiting Irland and you want to explore unique places and to do things that you can only do on the Emerald Isle, then look no further. Here is the top 10 with quotes from visitors.
1. Visiting Titanic Belfast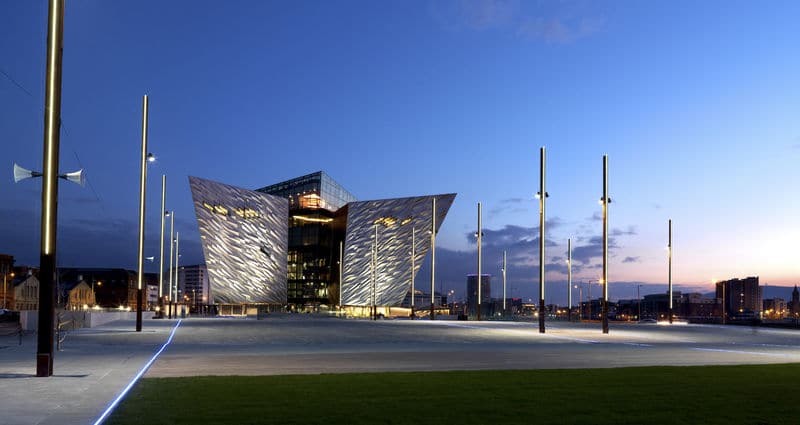 "The building struck me first, with its glimmering sail-like shapes. Inside was no different: Titanic Belfast is a world-class exhibition right at the heart of the ship's story. From clanking shipyard rides to an underwater journey to the Atlantic wreckage site, it turns emotions upside-down."
2. Cruit Island, County Donegal
"Out of all my memories of this rugged part of the world, a cycle to Cruit Island on the Wild Atlantic Way remains the sharpest. I never imagined there could be somewhere so beautiful. Gorgeous beaches (12, no less), wild horses on the shore, and a tiny population. Paradise."
3. The Rock of Cashel, County Tipperary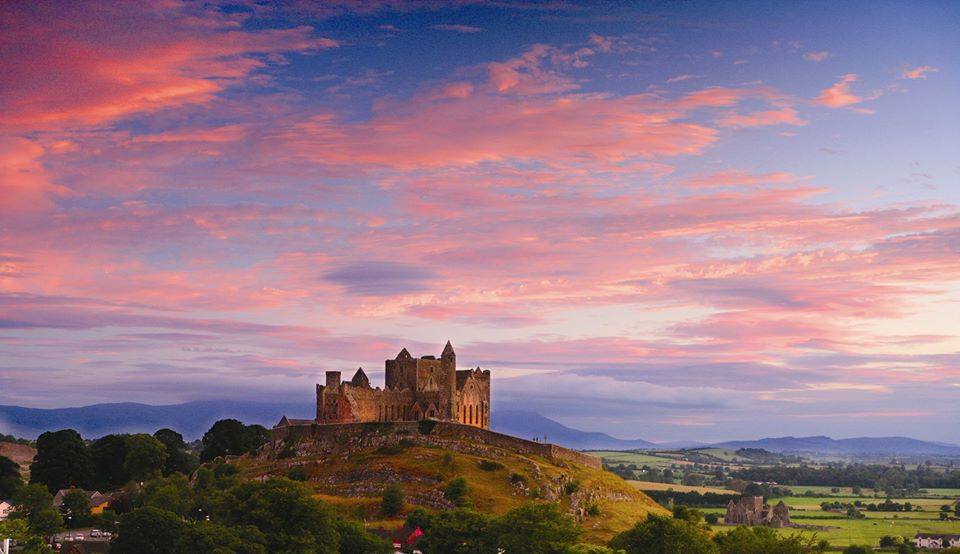 "I first visited The Rock as a child and spent the day escaping Mum by darting in and out of nooks and crannies – giving the Viking sarcophagus a wide berth. Even now I'm older, it still holds a certain fascination. Fields, ancient history and a High King's HQ: what's not to love?"
4. Local GAA match, County Galway
"There is no place more emotional than the sidelines of a Gaelic football match. At a recent game, county rivals and objective spectators alike surrounded me, all sharing their commentary at full volume. When the full-time whistle went, we were so hoarse we could barely cheer!"
5. The Cliffs of Moher, County Clare
"It was a particularly blustery day and I could hear the wind gushing in my ears as I stared down at the main attraction: the crumbling cliff edges, the huge drop to the Atlantic waves churning underneath – and the serious adrenaline rush when I took it all in."
6. Moynalty Steam Threshing Festival (August), County Meath
"Vintage farm machinery, dog shows, ladies selling homemade jams and blacksmiths demonstrating the best way to shoe a horse. This is one of Ireland's longest-running agricultural shows, and I'm there every year. It's a glimpse of old Ireland."
7. Game of Thrones Territory, County Antrim
"I'm addicted to HBO's Game of Thrones, and the fact that it's filmed here makes it even easier for me to follow my passion. I took an archery lesson in Castle Ward Estate (House Stark), where Jon Snow and Robb gave Bran archery tips. It's also probably the only place in the world where a person like me can play at being a GoT star shooting – and losing – arrows."
8. Dublin Coastline
"I love getting the DART train from Dublin to Dun Laoghaire: you can see right across Dublin Bay to the headland out at Howth. After a walk along the East Pier, a legendary Teddy's 99 ice cream is pretty much compulsory as a reward.
9. Exploring Dingle, County Kerry
"To me, Dingle is perfect. Where else can you take a boat to meet a celebrity dolphin (Fungi), have a pint in a pub-come-grocery store (Foxy John's), and treat yourself to an ice cream of toasted Irish oats (Murphy's)?"
10. Cruising Lough Erne, County Fermanagh
"Water lapping against the side of the cruiser, a feeling of calm…I saw things I'd never see from the road, like Boa Island, with its strange, two-faced Janus figure. Life on the water is slower, quieter and a little bit more mysterious around here."