Ireland is a land that's rich in culture and ancient tradition, as well as ripe in history and heritage. While the Emerald Isle is often associated with pints of Guinness, Irish music, and its native language, it is also a place to have epic adventures.
Whether you want to enjoy a thrill-seeking ride or experience something you never dreamed of, Ireland is your oyster. With discount sites like Groupon running rampant, experiences that would otherwise be super-expensive are now more accessible and affordable than ever.
For those of you keen to learn more, check out our list of the top 10 unforgettable experiences in Ireland for under €100.
10. Mountain biking
Ireland has some of the most incredible mountain passes and trails. If you're an outdoor adventure addict, this may be just the ticket.
There are always online discounts for mountain biking treks in epic places such as the Mourne Mountains, and if you know where to look, you'll save a mighty amount.
Currently, East Coast Adventure is offering a half-day biking tour for four people on the aforementioned mountain range for only €90.
9. Karting
Whether you're seven or seventy, karting is a fun-filled activity that will get your adrenaline pumping. That said, it can also cost a pretty penny.
If you're savvy, though, check out a discount site like Groupon; you could enjoy this unforgettable experience in Ireland for half the price.
8. Horse riding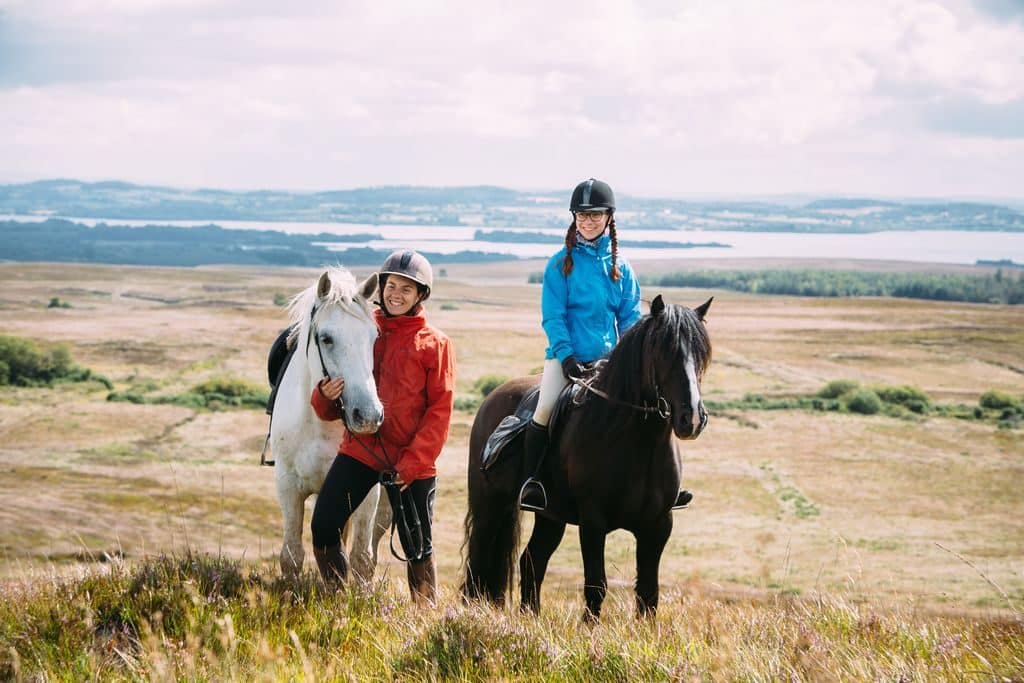 Horse riding is a noble but expensive sport. With sprawling green lands covering the Irish countryside, the opportunities to ride horseback are many, yet it can be a costly experience.
Check discount sites to grab the best offer. Whereas you'd usually be facing upwards of €120 for a two-person ride, there are deals for less than €80 online!
7. Escape rooms
It seems everyone nowadays has experienced an escape room, which has become a staple team-building and bonding activity. If you're late to the party, now is the time!
Hell Escape is one of Dublin's most popular choices of escape rooms, and it's now advertising deals on Groupon that slash prices for groups of up to six for less than €100.
6. 4D adventures
This memorable experience is certainly going to be something not soon forgotten. Heralding the future, virtual reality experiences are all the craze, so jump on board and see what all the fuss is about.
Normally a four-person pass would cost in the region of €100, but you can find deals on Groupon for less than €50!
5. Kayaking
Kayaking is one of the most memorable experiences in Ireland for under €100, especially at sunset. If this dreamy activity sounds up your alley, head to one of Ireland's big discount sites, and you're bound to find many options for less than a hundred.
Wicklow Kayaking currently is advertising tonnes of options on Groupon all for less than €30.
4. Paintball
Paintball is another epic experience to be had in many places on the Emerald Isle. While this may not be the costliest of adventures anyway, you're sure to find offers as low as €5 per person if you go onto a discount site.
3. Falconry shows
Those of you interested in the animal kingdom will love this one. Falconry shows offer guests a unique chance to experience majestic falcons up close.
Falconry Ireland is a top choice and currently are offering discount deals on shows for one or two people on Groupon, and all for under €100.
2. Off-road driving
If you've ever wanted to shred the terrain, now might be just the time. Off-road driving is one of the most thrilling experiences in Ireland for under €100.
Many companies advertise discounted adventures online, but we suggest you check out Reverse Steer Jeeps Ireland.
The Westmeath-based company has options for two or four people to experience the thrill, all for less than €80 on Groupon.
1. Helicopter rides
Have you ever wanted to view the world from above? Maybe now is your chance. Activities like helicopter rides frequently pop up on discount websites, but they seem to be more affordable than ever these days!
Adventure 001 often lists its services on Groupon and offers tonnes of choices. One of the most affordable options includes a 10-kilometre helicopter flight for two people, including chocolates and bubble, for only €78.