The 90s were a great time for children's TV, arguably the best era. Here's our list of the top 10 TV shows only Irish 90s kids will remember.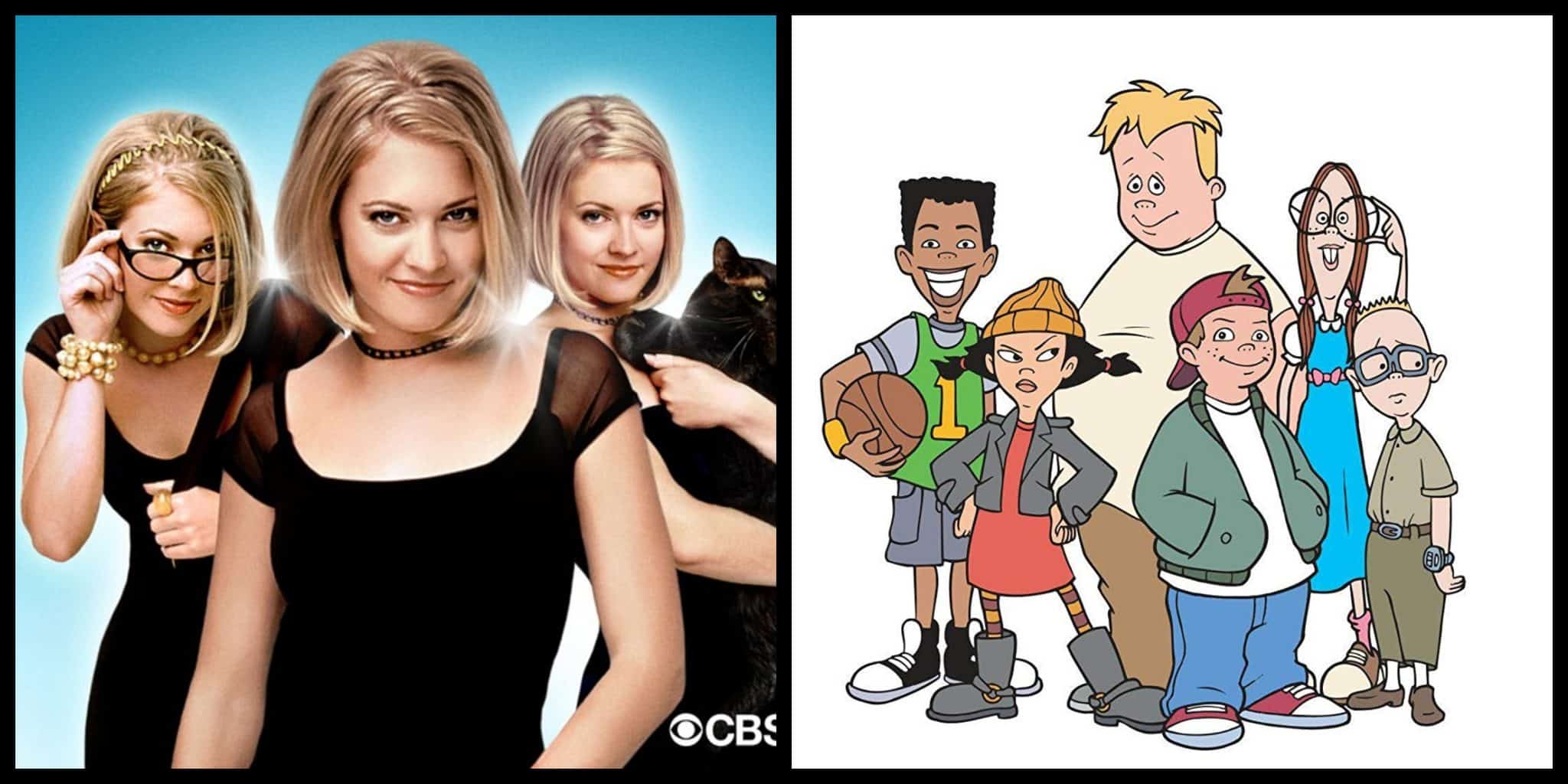 Although the 1990s are nearly two decades gone, its impact on culture, entertainment, and trend live on. Nowadays, nods to 90s nostalgia – be it clothing, retro video games, or tunes whose lyrics are burned into our minds – are seen as trendy, and we can't forget about 90s TV shows.
As a 90s kid, Nickelodeon was in the height of its glory, and after-school specials were considered cool. If you happened to grow up in this decade denoted by boy bands and Game Boys, then these 10 TV shows all Irish 90s kids will remember will bring you back.
10. The Ren and Stimpy Show – the comedic chaos of two animal besties
The 1990s was a time when cartoon-duos ruled the roost. This memorable twosome consisted of a typically juxtaposed cat-dog combo (but not attached like they were in the aptly named 90s TV show, CatDog).
The series, which first aired in August 1991, follows the twisted minds of Chihuahua and his partner in crime, Stimpson J. Cat – or, as he is known in the show, "Stimpy".
9. Sabrina the Teenage Witch – you thought growing up without magic was hard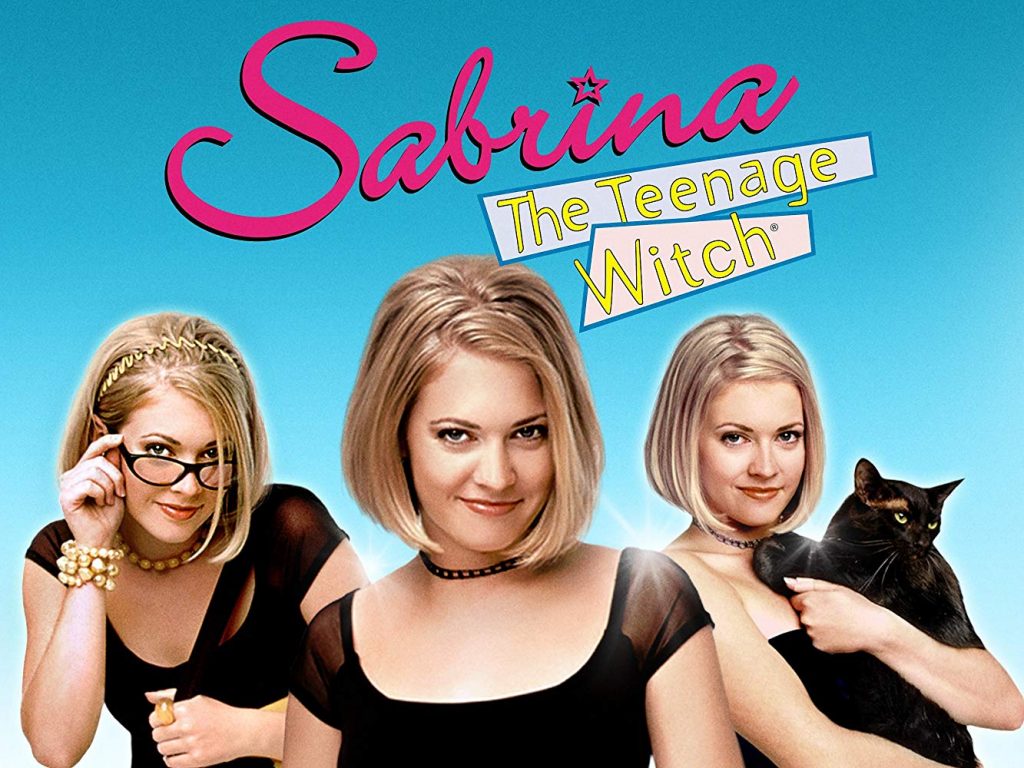 Most Irish 90s girls wanted to be her and 90s boys wanted to date her, yep, we're talking about Sabrina the Teenage Witch, starring teen-crush Melissa Joan Hart.
This 90s kids TV show launched in the latter half of the decade (1996 to be precise), and aired until 2003.
The show centres on the lead, Sabrina Spellman(Hart), as she navigates adolescence with magical powers.
8. Bananas in Pyjamas – they're coming down the stairs
This 90s TV show first aired in July 1992 and went on to be one of the most beloved children's programmes of the decade.
It is memorable for its two leading cartoon characters, who are (quite fittingly) bananas dressed in pyjamas.
Although the cartoon was of Australian origin, it made quite a mark on Irish TV and is still remembered by most 90s kids.
7. Rugrats – hold onto your diapers, babies!
This TV cartoon launched in August 1991 and is remembered today for showing the world from babies' points of view.
The TV comedy often depicted adults as utterly clueless to what is going on in the world of the babies. The show ran until 2004 and even earned a few feature films due to its popularity.
6. Doug – a coming-of-age favourite
This quintessential TV show of the era ran throughout the majority of the decade, 1991-1999. It is one of our particular favourites for 10 TV shows only Irish 90s kids will remember.
The show followed the protagonist, Douglas Yancy Funnie, a new kid on the block who recently moved to town with his family. In his spare time, he journals and imagines himself as the unstoppable superhero: Quailman.
5. Art Attack – put on your artist's hat
This TV series launched in June 1990 and went on to become one of the biggest after-school treats for Irish 90s kids.
The show was an inspirational DIY arts and crafts show that encouraged kids to be proactive, express creativity, and design. Most of the time, kids could follow the techniques and learn some nifty crafts along the way!
4. Arthur – a feel-good gem of a show
Arthur launched onto TV airwaves in October 1996 and went on to become one of the most memorable programmes of the decade.
The show followed a kid called Arthur Read, who takes on life's challenges (bullies, parents, teachers, siblings) in an upbeat way.
The show, which is essentially a feel-good response to the trials and tribulations of childhood, still runs this very day.
3. Hey Arnold! – hey, football head!
One of the most popular shows that Irish 90s kids will remember is Hey Arnold! Whether it was the distinct cartoon characters or the catchy theme tune, this show was a cracker and favoured by most kids of the time.
Hey Arnold! followed the life of a primary-school-aged kid as he navigated life with his grandparents, friends, and foes.
2. Recess – we all wanted to be T.J. Detweiler
Recess is a top-notch 1990s TV series that every Irish 90s kid is bound to remember. Similar to those above, this programme followed the lives of a bunch of primary-school-aged American kids.
The leading group of this cartoon series vowed to protect the other kids on the playground.
1. Are You Afraid of the Dark? – kid-targeted frights
Are You Afraid of the Dark? was a 1990s kids TV show which won't be forgotten. This children's show ran for the entirety of the decade(1990-2000), and offered child-friendly spooky stories in the frame of bite-sized episodes.
It was aimed at kids but it's safe to say once in a while Are You Afraid of the Dark? would keep us all up at night!