The toys on this list have been a huge part of our childhoods! These are our picks for the top 10 toys all 90s kids will remember.
For all you millennials out there who grew up in the days of Britney Spears, the Friends theme tune, floppy disks, and fighting over whose go on the Gameboy it was, you're gonna love this!
Indeed, it may be quite some time ago, but the 1990s left a lasting impression which still gets a nod of approval this very day. From music, television, and fashion trends, the 90s was a decade well-worth experiencing. 90s toys, in particular, have cemented themselves in our modern culture.
Let's take a walk down memory lane. Here are 10 toys all 90s kids will remember.
10. Super Soaker – brings us back to summertime water fights
The Super Soaker water-gun was released at the turn of the decade in 1990 and heralded summer fun like no other. The toy, which quickly became a household name, was designed by an American engineer named Lonnie Johnson.
Famous throughout the 1990s, and continuing to be manufactured to this very day, this is probably one of the most successful toys of the decade.
9. My Little Pony – the global bestselling hit
Although My Little Pony was first conceived in 1981, the toys' true era was the 90s. My Little Pony consisted of varying, colourful ponies with dazzling manes and individual markings.
This toy franchise is still alive today with a popular children's television show. It still sees smash-hit sales figures, having acquired over $1 billion in annual retail sales during 2014 and 2015.
8. Bop It – always perfecting your high score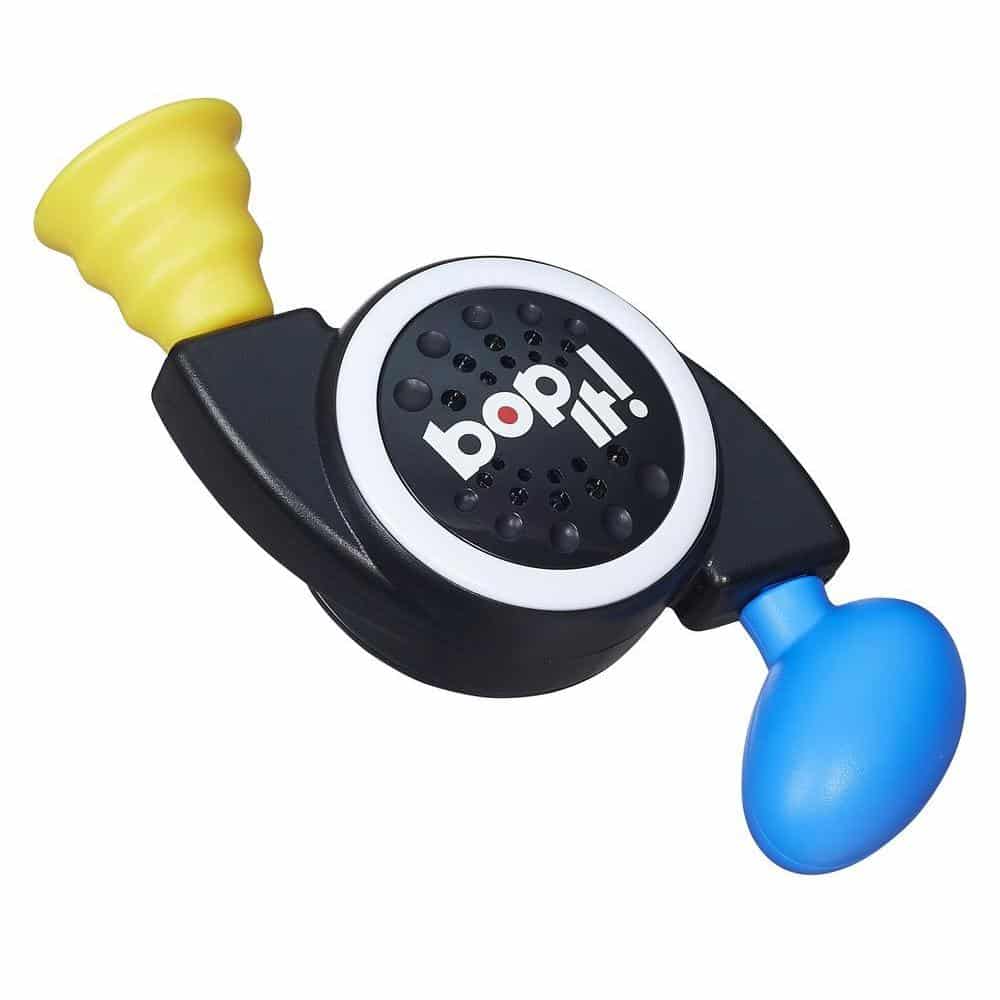 Bop It first stepped onto the toy scene in 1996 and hasn't left our memory since. The game offers a physical hand-held toy that is accompanied by a built-in audio device.
Players are commanded to interact with specific outputs on the device consisting of a series of buttons to be pressed, knobs to be turned, and so on. As the game progresses the speed increases which makes the game incrementally harder.
7. Polly Pocket – for portable playtime
Polly Pocket came to light in 1989 and despite a short hiatus from 2015-2018, has remained in production to this very day. This children's toy-line offers pocket-size dollhouses and other playsets.
6. Yo-Yo – the toy that's stood the test of time
Did you know that the Yo-Yo can be traced as far back as 440 BC, Ancient Greece?
Records of the toy continue to be found throughout history with the first Yo-Yo manufacturing company opening in Santa Barbara, California in 1928. Regardless, the Yo-Yo remains a much-loved and ever-present toy of the 1990s.
5. Pogs – the playground-trading hit
Also referred to as Milk caps, Pogs became a hugely popular game in the 1990s, though they supposedly originated in Hawaii in the 1920s.
Although there are technical rules to the game of Pogs, these vary wildly and given that is was played everywhere from the Philippines to Paris, North America to the Northside of Dublin, it comes as no surprise. That aside, however, they sure were fun to trade.
4. Tamagotchi – our very first pets
Created in Japan and released in 1996, Tamagotchi is a hand-held digital pet which the owners, the child playing it, assume responsibility to care for.
News recently hit the headlines that a new model of Tamagotchi is about to be released. Given its sales figures, however, we doubt it'll be anything but a hit. In 2017, it was said that over 82 million Tamagotchis had been sold worldwide.
3. Beanie Babies – collectable and cuddly
Beanie Babies are a collection of stuffed toys which first launched in 1993. The latter half of the decade was capitalised by the ultimate fad that was Beanie Babies.
Over the years, they have come to be seen as large investment pieces, with many of them accumulating value over time.
2. Furbies – the best-selling robotic phenomenon
Released in 1998, Furbies were American-invented robotic toys. Resembling that of an owl (or perhaps a hamster?), the dolls became the most-coveted commodity as the decade came to a close.
Furbies were the first actual attempt to sell domesticated robots to the general public and their success was phenomenal. 1.8 million Furbies sold in 1998 and 14 million units sold in 1999.
1. Pokémon – the king of all children's toys
Pokémon was first released in 1996 as a video-game series which became a catalyst for the Pokémon empire. Before long, there was toys and the highly sought-after Pokémon cards, board games, and digital pets.
Based on market sales, Pokémon is the second most successful video-game franchise after Nintendo's Mario franchise.