Ten things you probably never knew about Irish family names.
Like it or not we all have them, and for the most part, we are stuck with them for life. Surnames can tell a lot about us, where we're from, our religion, even what our forefathers did for a living.
In this feature, journalist Ger Leddin unearths ten facts about surnames in Ireland that may surprise you.
1. Ireland the first country to use surnames
Believe it or not, Ireland is reputed to have been the first country in the world to use surnames. The first recorded surname is said to be was Ó Cleirigh, which recorded the death of Tigherneach Ua Cleirigh, lord of Aidhne in Galway in the year 916. It should be noted however that some historians attribute the Chinese as using surnames as far back as the second century BC.
2. Litriú na Gaeilge – Irish Spelling
Many Irish surnames are spelt using the English fashion. People have their given name as in Mary. Their middle name, as in Patricia and their surname, for this example McAleese — former President Mary Patricia McAleese, who is known as Máire Pádraigín Mhic Ghiolla Íosa in Irish.
3. Nobility First
While the first recorded surname, as mentioned above was Ó Cleirigh. It wasn't until around the 1100s, as the population was growing that people in the upper social classes started taking hereditary surnames. The common folk didn't need surnames; therefore, it wasn't until the 1500s that surnames fell into everyday usage for all.
4. The Norman influence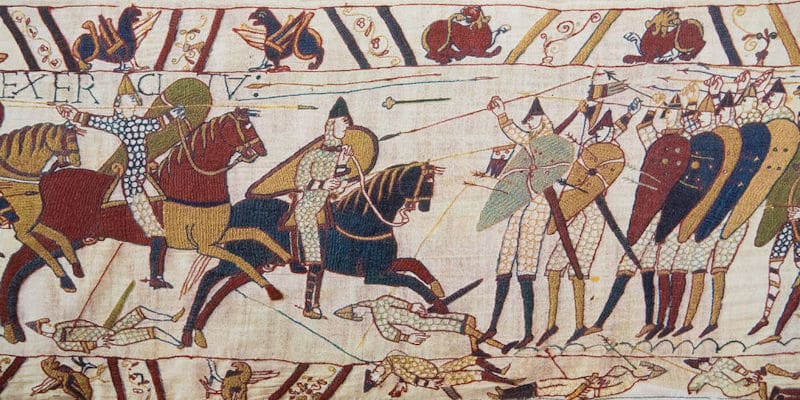 The Normans invaded Ireland in 1169 and brought with them Costello, Powers and Burkes who settled here. At this time the prefix Fitz, which is derived from Latin and means "son off" first began to be used here.
5. The English Influence
Four hundred years after the Norman invasion, in the1500's the island of Ireland was subject to plantations by the English. Religious persecution, the Penal Laws and the use of the English language brought about many changes to Irish culture and in particular to Irish surnames.
Many Irish names were anglicised by English speaking clerks and functionaries in a phonetic form for official documents and transcribed by an English speaker.
The English-speaking functionary would then apply the spelling rules he was familiar with to the pronunciation of the Gaelic words making them sound more English.
6. The Next Generation
Most Irish surnames are taken from that of the bearer's father and the form will vary depending on whether the bearer is male or female.
This gives meaning to the prefix Ó/Ua (meaning "descendant") or Mac ("son") followed by the genitive case of a name, as in Ó Dónaill.
A female's surname replaces Ó with Ní reduced from Iníon Uí – daughter of a descendant of and Mac with Nic reduced from Iníon Mhic- daughter of the son of.
7. Using the Irish form of your name
Most Irish people use the English form of their names. However, there have been exceptions when the Irish form of a person better known by the English form of their surname have used the Irish form. An example would be when Michael Collins signed the Anglo-Irish Treaty using his Irish-language name Mícheál Eoin Ó Coileáin.
8. Some are better known by their Irish names
Many Irish people in public life are better known for their use of the Irish version of their names. Take for example Edward De Valero better known as Éamon de Valera, Charles William St John Burgess who we now refer to as Cathal Brugha, John Walsh was known as Seán Bán Breathnach and of course TV presenter Grace Joyce again better known as Gráinne Seoige.
9. Distinguishing Names
The Irish are well known for their use of nicknames when referring to someone. The first and surname of a particular person will often be modified to distinguish the bearer and his or her family from others with similar names.
Mór ("big") and Óg ("young") are used to distinguish father and son, like English style junior or senior, but are placed between the given name and the surname. For example, Seán Óg followed by the family surname would translate into English as John junior where conversely John senior would be Seán Mór.
Adjectives denoting hair colour or other attributes may also be used, especially informally as in Seán Bán Breathnach mentioned above or footballer Denis 'Ogie' Moran.
10. Changing your name
Ok, what happens if you for some reason grow tired of your surname and for whatever reason wish to change it?
This actually is a fairly simple process and can be done by deed poll. You can get a solicitor to do it, or you can do it yourself. You declare that you have given up a former name and adopted a new name for all purposes.
According to the Citizens information office, "there is no requirement to enrol the deed poll in the Central Office of the High Court as; generally, it has no greater effect than a deed poll which has not been enrolled.
However, some organisations, such as the National Driving Licence Service (NDLS), will only accept a deed poll which has been enrolled. If you are applying for a gender recognition certificate and you wish to use a deed poll to change your name, your deed poll enrolled."
You can also find out more information on Ireland's Department of Justice and Equality website.
Anyway, there you have it ten facts about Irish surnames. What's in a name? Quite a lot actually, when you come to think about it.