The 148th Open Championship golf tournament will take place this year at the Royal Portrush Golf Club in Northern Ireland.
This will be the first time the tournament has taken place in this prestigious club since 1951 and it is sure to be an affair to remember.
For all of you lucky enough to snag tickets to the top sporting event in Ireland this Summer, here are ten things to do on the North coast when you visit the Open Championship in Portrush.
10. Barry's Amusements
This old-school theme park is located only moments from the championship green in Portrush making it a great place to break up the sporting events.
As the largest theme park in the North, Barry's Amusements has been in operation since 1926 and is a landmark along the coastline. Expect fun for all ages, adrenaline-rides and tonnes of fairground games.
Address: 16 Eglinton St, Portrush BT56 8DX, UK
9. Old Bushmills Distillery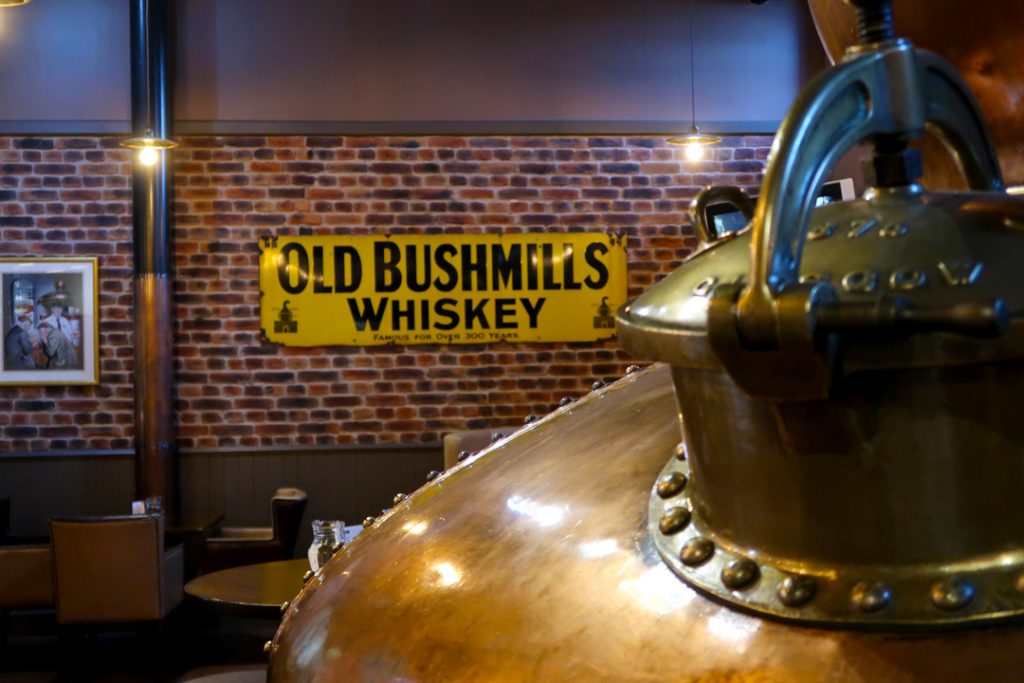 Located in the town of Bushmills not far from the Royal Portrush Golf Club is the Old Bushmills Distillery. This is the oldest operational distillery in Ireland and a place of history and heritage for those with a love for brown liquor.
Address: 2 Distillery Rd, Bushmills BT57 8XH, UK
8. Dark Hedges
Immortalized through the HBO hit television series Game of Thrones is this natural wonder. The Dark Hedges is a country road between the rural townships of Armoy and Stranocum which is as mesmerising as they come.
The curiously shaped trees which line the road offer an optical illusion as they appear to interlock overhead, offering an avenue of eerie beech trees.
Address: Bregagh Rd, Stranocum, Ballymoney BT53 8PX, UK
7. Mussenden Temple
Take a trail across the rock faces that tower above Downhill Stand in Derry (see #5). Sitting on top of this precipice is Mussenden Temple, an impressive but small Italian-style temple which teeters close to the cliffs-edge.
With panoramic views overlooking the sea and wild-weathered land, this will be a sight to remember.
Address: Sea Coast Rd, Coleraine BT51 4RH, UK
6. Derry City Walls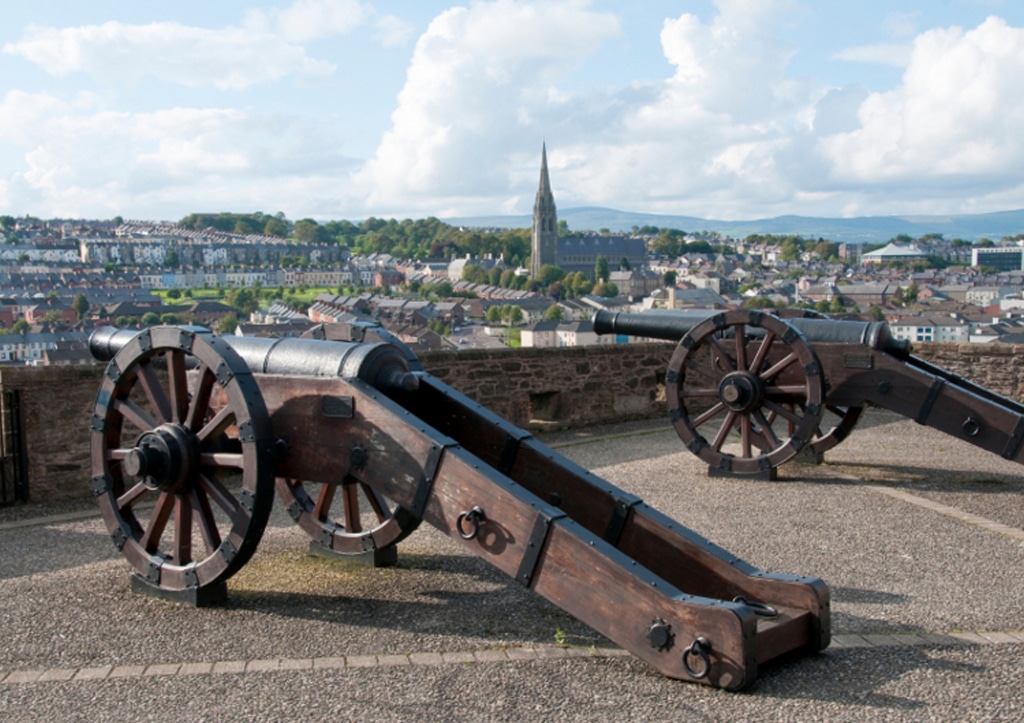 Another top thing to do on the North coast when you're at The Open in Portrush is Derry City Walls.
Not far from the event, Derry City Walls is a 17th-century fortress open to the public. With restored cannons and instruments of war, ancient gates and vantage points, this makes for an interesting and educational site to visit.
Address: Bishop St, Londonderry BT48 6PR, UK
5. Downhill Strand
As aforementioned in #6, Downhill Strand is one of the most majestic stretches of sand in Derry. Stretching 11 kilometres along the Northern coastline, this beach is favoured by watersports enthusiasts.
Surfers, kayakers and windsurfers can be spotted here year-round, and on a sunny day, there is nowhere better to catch some rays.
4. Dunluce Castle
This ancient castle ruin is one sure sight for sore eyes. Hanging on the precipice of a cliff overlooking the wild Atlantic Ocean, this scene is the ultimate postcard-worthy picture at sunset. You can thank us later!
Although the medieval castle lays in ruin, tours offer insight into its tumultuous history which dates back to the 16th-century.
Address: 87 Dunluce Rd, Bushmills BT57 8UY, UK
3. Giant's Causeway
This UNESCO World Heritage Site is one of the most sought-after in all of the Emerald Isle. Although it can be considered somewhat of a tourist trap, if you pair it with a trail along the overhanging cliff tops, you'll be in for a treat.
Steer clear of weekends and holidays due to sheer popularity, and a sunny day is ideal, too!
Address: 44 Causeway Rd, Bushmills BT57 8SU, UK
2. Foylehov Activity Centre
Located in Derry, not far from Royal Portrush Golf Club is Foylehov Activity Centre. This makes for a fantastically fun day out for all the family when visiting The Open this year.
Thrill-seekers will rejoice at this adventure centre which offers everything from hover crafting to laser tag, football golf to archery.
Address: 71 Carrowclare Rd, Londonderry BT49 9EB, UK
1. Carrick-a-Rede Rope Bridge
Whether you're a nature enthusiast, adrenaline-junkie or just love creating unforgettable experiences, we've got just the ticket.
Not far from The Open is Carrick-a-Rede Rope Bridge, a manmade rope bridge that connects the mainland to the small Atlantic island of Carrickarede.
Towering over rugged cliffs as the wild ocean roars below, this experience is definitely not for the faint-hearted. It also will be one you're likely to remember for the rest of your life, though!
Address: 119a Whitepark Rd, Ballintoy, Ballycastle BT54 6LS, UK
Get featured on Ireland Before You Die
Do you want to get your Irish business more online exposure? Especially to those interested in travelling the best places in Ireland? Then why not get a dedicated feature on Ireland Before You Die. Find out more 
here.