Exploring The Kingdom county is a hugely attractive proposition to many the tourist from both within Ireland and abroad, but it doesn't have to break the bank as there are many things to do in Kerry on a budget.
Travelling on a budget can be daunting, however, there are many things to do in Kerry on a budget that are both hugely enjoyable and affordable. Kerry is tremendously popular with tourists, from the historic town of Killarney, to beautiful scenic drives, and fascinating heritage sites, there is a lot to enjoy.
In this article, we will list the many things to do in Kerry on a budget.
10. Stay at Neptune's Hostel in Killarney – the perfect base camp for any trip
Kerry is commonly referred to as The Kingdom, and Killarney is the jewel in the crown of that kingdom. With its bustling town atmosphere and central location to many of Kerry's main attractions, it can make the perfect base camp for those visiting the county.
Neptune's Hostel is a very popular place to stay for backpackers and tourists who are looking for affordable accommodation in a great location.
9. Torc Waterfall – take the perfect picture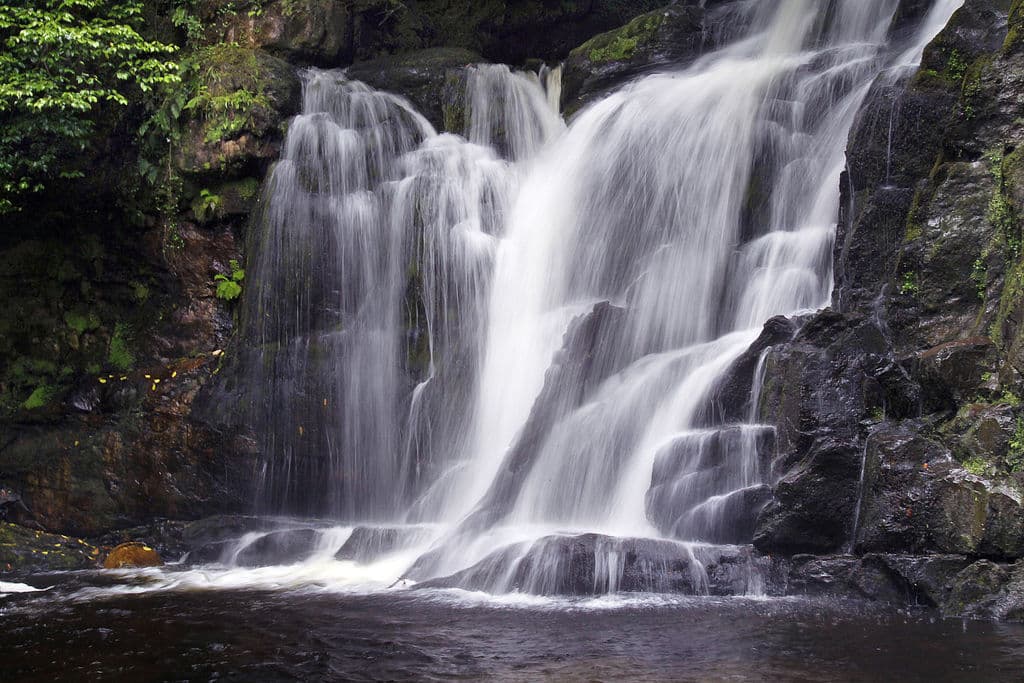 Torc Waterfall is situated in the Killarney National Park and is close enough to the Lakes of Killarney, but still hidden away in its own peaceful wooded area under the watchful gaze of the Torc Mountain. Torc Waterfall makes the perfect setting to get that insta-worthy picture.
8. Fishing on the Lakes of Killarney – catch a bite
When you are done enjoying your walk around the park, why not enjoy a spot of fishing for trout on the peaceful Lakes of Killarney for free?
7. Grab a game of Gaelic football at Fitzgerald Stadium – the home of Kerry GAA
The Fitzgerald Stadium in Killarney is fondly known as the home of Kerry GAA. Kerry is historically the king of Gaelic football, so why not catch a game of one of Ireland's favourite past-times.
6. Drive the Gap of Dunloe – explore the Kerry hills
Driving the Gap of Dunloe is a thrill as not only will you get to explore the mesmerising scenic Kerry hills, but you will have to drive on the narrow mountain pass through the McGillycuddy Reeks.
If you are a nervous driver, then you can arrange a trip through the mountain pass on one of the many popular horse-pulled jaunting cars which can be found around Killarney National Park.
5. Get a bite to eat at The Shire – The Lord of the Rings bar
Not only is The Shire a must-see for any fan of J.R.R. Tolkien's The Lord of the Rings, but this café/bar in Killarney is also a great place to eat at for an affordable price. Whether you are after a hearty breakfast, an evening meal, or some locally brewed ales served in Hobbit-Esque tankards; it's a place worth visiting!
4. Dingle Peninsula – something for everyone to enjoy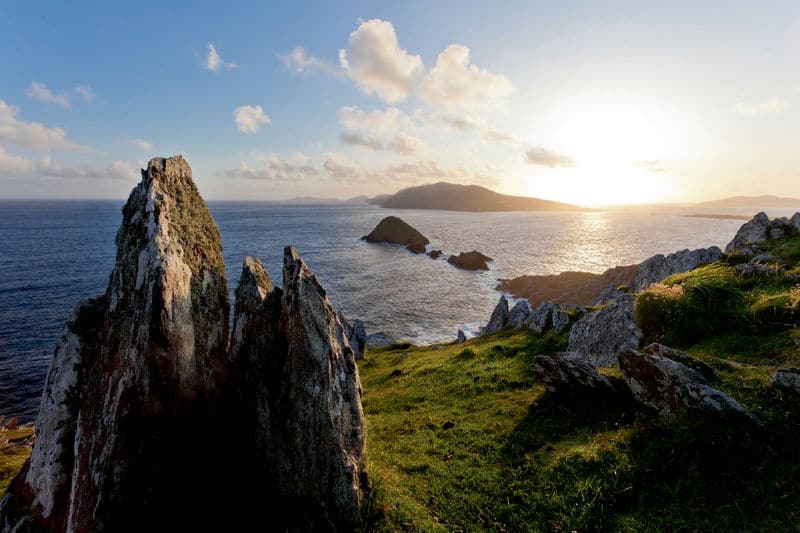 There is something on the Dingle Peninsula for everyone to enjoy, such as scenic driving routes, aquatic activities, fine dining, brilliant scenery, and heritage trails.
The Slea Head drive along the Dingle Peninsula is the most popular driving route and takes you through historic sites, Irish-speaking villages, and famous Hollywood film locations like the renowned Blasket Islands and Skellig Islands. Needless to say, this is one of the top things to do in Dingle.
3. Climb Carrauntoohil – the highest mountain in Ireland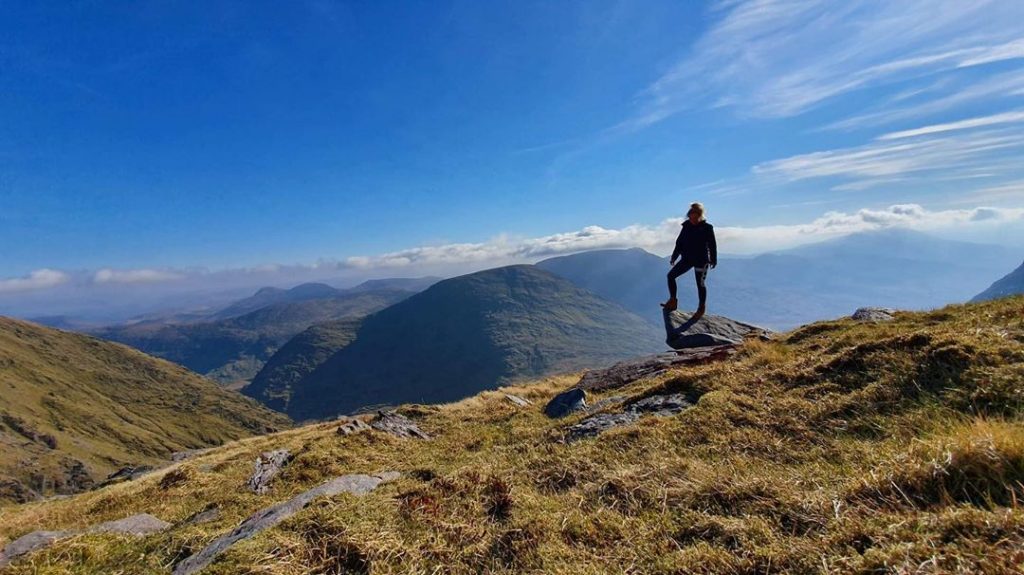 Carrauntoohill, which is over 1,000 metres high, is the highest mountain in Ireland. Its peak is known as the 'rooftop of Ireland'. Carrauntoohill can be climbed for free but if you prefer to pick one of the challenging routes up, then you can hire the services of a tour guide for an affordable price.
2. Drive the Ring of Kerry – a beautiful scenic drive
Driving the Ring of Kerry will give you dramatic views of the Atlantic as well as bring you past a lot of beautiful sites, such as the Iveragh Peninsula, quaint little towns, and some great beaches.
If you have your own transportation, you can do the drive for free. Otherwise, there are many groups which will offer tours of the Ring of Kerry for a great price.
1. Killarney Lakes and National Park – a beautiful walk in nature
Killarney National Park was the first official national park in Ireland and was certified by UNESCO as a place of serene beauty.
Killarney National Park has a lot to offer, such as its magnificent forests and trails, and, if you're lucky, you can spot the herd of majestic red deer that live there. Best of all, admission to the park is absolutely free!
So there you have our list of the many free and cheap things to do in Kerry on a budget. If there are any more great free or cheap things to do in Kerry, make sure to let us know.