Do you have plans to explore Ireland in the New Year? Here are 10 things that we think need to be on your 2020 Irish bucket list.
It's that time of the year again where we like to sit down and reflect on the past year, dream about all the exciting possibilities for the year ahead, and start adding to our bucket lists. With so many places to visit, things to do, and memories to make, it can be hard to know where to start.
If you are like us and have an Irish bucket list growing by the second, this might be the push you need to start ticking off those items.
Here is a list of 10 things that we think need to be on your 2020 Irish bucket list!
10. Galway City – visit the European Capital of Culture 2020
An absolute must for your 2020 Irish bucket list is a visit to Galway City, Europe's Capital of Culture for 2020! Throughout the year, a range of events will be running, hosted by a collaboration of Irish and European artists who will unveil their own interpretations of the incredibly relevant themes of language, landscape, and migration.
Events begin in February, with the calendar structured around the ancient festivals of Imbolc, Bealtaine, Lughnasa, and Samhain. Events will include exhibitions, readings, concerts, theatrical performances, dancing, heritage and folklore events and much more!
You can find an extensive programme of events here.
Location: Galway City, Co. Galway
9. Carrauntoohil – climb Ireland's tallest mountain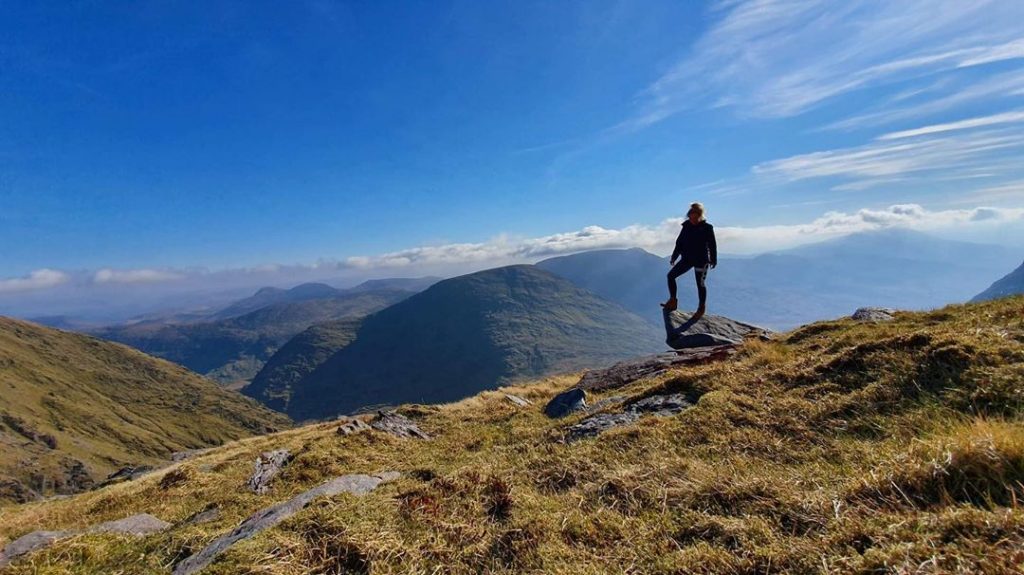 The next item that needs to be on your 2020 Irish bucket list is a challenge. Climbing Carrauntoohil, Ireland's highest mountain, is a must for hardcore hikers or intermediate hillwalkers. The experience of reaching the top of Ireland is surreal, and without a doubt, you will be blown away by the sheer beauty of the Emerald Isle from above!
Standing at 1039m and set among the beautiful Macgillycuddy Reeks in County Kerry, Carrauntoohil offers extensive views of the surrounding Reeks and dramatic landscape below featuring a multitude of lakes, forests, cliffs, ridges, and peaks all waiting to be explored.
It is a challenging climb but believe us it is worth the perseverance. There are a range of routes up the mountain, varying from 10 – 14km and taking from 5 – 7 hours. It is strongly advised to always carry a map or go with a knowledgeable guide if you're not that experienced.
Location: Carrauntoohil, Coomcallee, Co. Kerry
8. Old Bushmills Distillery – explore Ireland's oldest working distillery
Next on our list is the Old Bushmills Distillery in Bushmills, County Antrim. For over 400 years, the distillery has produced some of the finest blended and single malt whiskeys in the world and is the world's oldest licensed whiskey distillery – a remarkable achievement!
The distillery's guided tours allow visitors to take in the best Bushmill's has to offer. Explore the distillery, meet the people behind the copper pot stills and production processes of their triple distilled whiskeys and experience first-hand the tantalizing taste of Bushmill's whiskeys.
Location: Old Bushmills Distillery, 2 Distillery Rd, Bushmills, County Antrim BT57 8XH, UK
7. Carrick-a-Rede Rope Bridge – cross the most famous bridge in Ireland
Next is a challenge for the thrill-seekers – one of Ireland's most famous bridges! Suspended almost 100ft (30m) above the Atlantic Ocean, Carrick-A-Rede Rope Bridge offers visitors a unique experience and a history lesson. First built by salmon fishermen over 250 years ago, the bridge was raised to give fishermen easier access to beautiful Carrick-A-Rede island.
The current rope bridge is a popular attraction for visitors to the area. Once over the bridge, and onto the island, you will be rewarded with flocks of wild nesting on the edge of the cliffs and in the distance, a lovely view of Rathlin Island. Carrick-A-Rede is a truly phenomenal destination and one that must be on your 2020 bucket list!
Location: 119a Whitepark Rd., Ballintoy, Co. Antrim
6. Leap Castle – explore Ireland's most haunted castle
Our next bucket list item is Leap Castle, best-known as Ireland's most haunted castle. This historic house has attracted paranormal investigators worldwide and has been featured on TV shows including Scariest Places on Earth, Most Haunted, Ghost Hunters and Ghost Adventures.
Believed to have been originally constructed in the 16th century, the caste has since been witness to a turbulent and bloody history and is allegedly home to several fascinating and sometimes sinister spirits. The castle was once a stronghold used to guard the pass through the Slieve Bloom Mountains, and some of its inhabitants have been described as a fierce, brutal and merciless.
Today, owner Sean Ryan and his family reside in Leap Castle and offer private tours are on request, giving visitors an insight into the castle's bloody and supernatural history.
Location: Leap, Roscrea, Co. Offaly
5. Christ Church Cathedral – ring the bells of one of Ireland's oldest cathedrals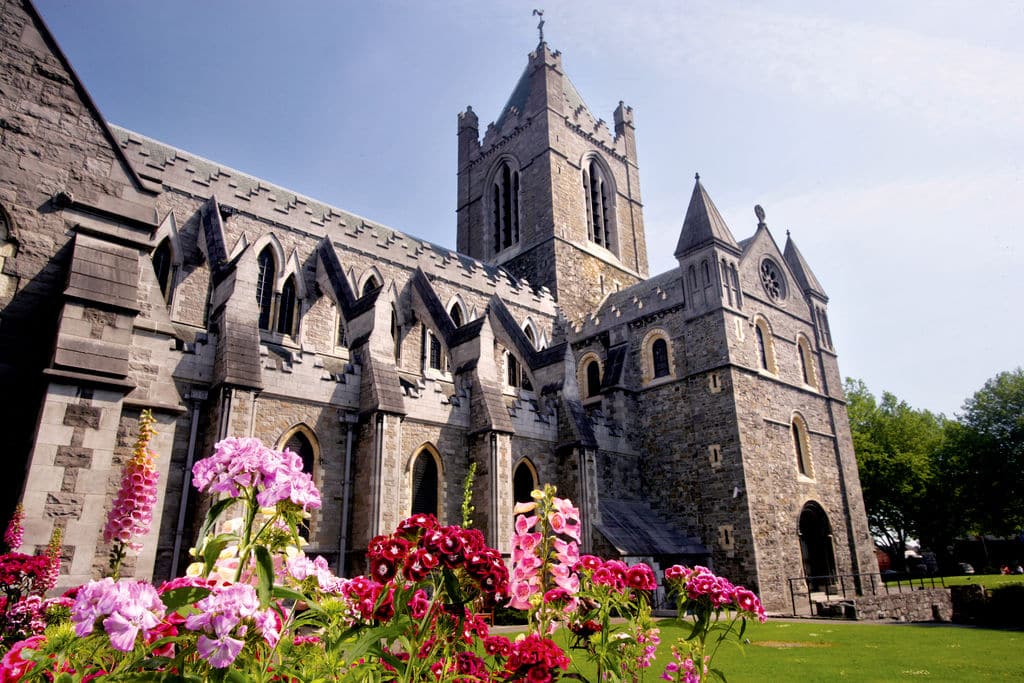 Located in Dublin, Christ Church Cathedral is the capital's oldest building and a place of pilgrimage for almost 1,000 years. Known for its exquisite architecture and floor tiles, it is home to a famous 12th-century crypt, one of the oldest and largest in Britain and Ireland.
Founded in 1030 by Sitriuc, King of the Dublin Norsemen, Christ Church has borne witness to many significant events in Irish history. Today, the cathedral is still an active place of worship and a popular visitor attraction.
To get the most from your visit, take a guided tour of the site and learn about the rich history of Christ Church and climb up to the renowned Belfry, where you can try your hand at ringing the famous bells!
Location: Christchurch Place, Dublin 8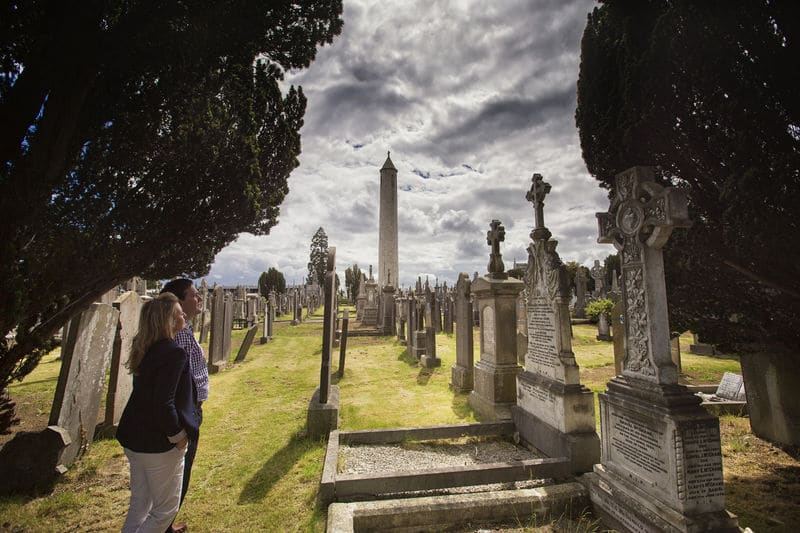 If you want to get a unique insight into Irish history, a trip to Glasnevin Cemetery in 2020 is exactly what you need. Founded in 1832, Glasnevin is Ireland's national cemetery. With over 1.6 million people interred at Glasnevin – there is no shortage of stories to hear.
Located within the cemetery grounds is Glasnevin Cemetery Museum, a unique museum dedicated to the fascinating stories of those laid to rest in the cemetery. Passionate tour guides reveal the oft-forgotten histories of Ireland's people – the trials, tragedies and tribulations they faced, their legacies, and how they shaped the Ireland we know today.
2020 marks the 10th-anniversary since the museum opened its doors to the public and promises to be an exceptional year for visitors.
Location: Finglas Rd., Dublin 11
3. Hook Lighthouse – take a tour of Ireland's oldest functioning lighthouse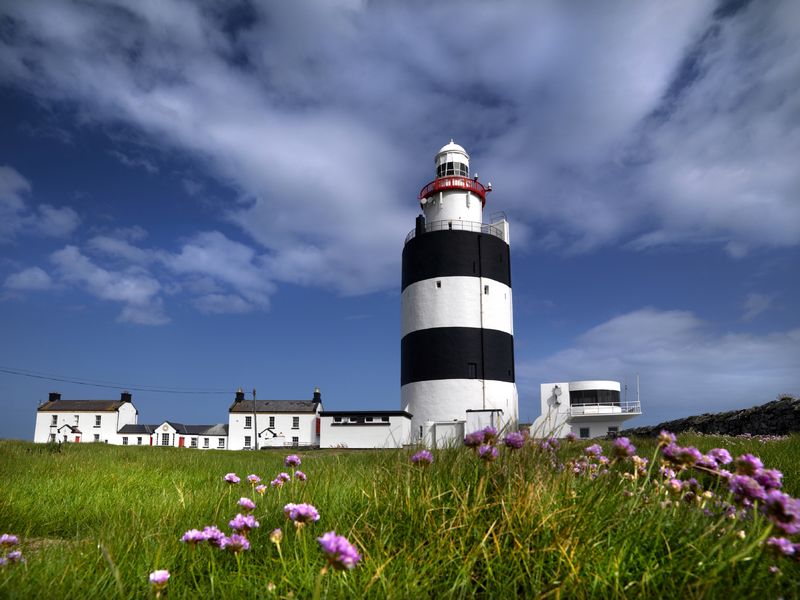 Hook Lighthouse is one of the biggest attractions and top things to do in Wexford, in southeast Ireland. And it has been marking the entrance to Waterford Harbour for at least 2,000 years. It is one of the oldest functioning lighthouses in the world, with the current tower structure dating back 800 years.
Hook Lighthouse offers guided tours of the lighthouse tower all year round and is one of the top things to do in Wexford and Waterford. Visitors can climb the 115 steps to enjoy the spectacular view of the coastline and hear the fascinating tales of the structures' purpose, its inhabitants and its legacy from phenomenal local tour guides.
Location: Churchtown, Hook Head, Co. Wexford
2. Sean's Bar – have a pint in Ireland's oldest pub
It almost goes without saying, but you simply cannot visit Ireland without sampling a pint of the black stuff! So, why not tick off two things off your 2020 bucket list in one go and have a pint of plain in Ireland's oldest pub – Sean's Bar.
Located in Athlone, County Westmeath, Sean's Bar proudly holds the Guinness record for 'The Oldest Pub in Ireland' with an official dating of 900AD. Today, this welcoming Irish bar is known world-wide for its atmosphere, music, quality pints, and distinctive antiquity. With an open fireplace, sawdust-covered floors and ancient walls and artifacts, a visit to Sean's Bar is a must.
Location: 13 Main St, Athlone, Co. Westmeath, Ireland
1. A road trip – plan your own 2020 Irish road trip
Topping the list of things that need to be on your 2020 Irish bucket list is, without a doubt, an Irish road trip! Why not take some time in 2020 to explore the Emerald isle and see for yourself all that Ireland has to offer?
Take a walk on the wild side and explore the Wild Atlantic Way and enjoy the breath-taking scenery of Ireland's western coastline. Fuel your inner history enthusiast and venture through Ireland's Ancient East where castles, round towers, and monasteries abound! Escape from the madness of everyday life and get lost in Ireland's Hidden Heartlands, or if it is the hustle and bustle you are seeking, visit the capital city of Dublin and explore this invigorating Viking city.
Maybe you want to do it all and need some inspiration! Make sure to check out our extensive collection of articles and customize your perfect 2020 Irish road trip!
Location: Ireland