There are many things Irish people hear when abroad that just drive us mad. Here are some of them.
For any Irish person who has travelled abroad, these ten things people always say to Irish people will most likely ring true to you and probably give you a bit of a laugh.
These are the stereotypical things that people ask us time and time again, and sometimes it's hard to even laugh out of politeness.
Whether you have lived abroad for a long time, go on a summer holiday, or are on a backpacking trip, chances are you will have heard many of these things on more than one occasion.
It's like people are using a script when they talk to us. Let's take a look at the ten things people always say to Irish people abroad.
10. You Irish love to drink – tell us something we don't know
Well, we can't argue with that! We have created some of the finest drinks in the world, including Guinness, Baileys, Kilkenny, and Jameson, to name a few.
We also have a huge range of locally crafted beers. Why would we just give them all away? Of course we're going to drink them!
9. Can you do an Irish jig? – it's all about entertainment
Yes, you can believe us when we say that this is one of the main things people always say to Irish people abroad, and our answer is always, "Yeah, but only after a few pints".
We might not really be doing an Irish jig, but they'll never know.
8. Say 33 and a third – the famous tongue twister
Almost everyone has heard this, and it drives us mad! They just love this tongue twister for some reason, and we just laugh it off as one of the things people always say to Irish people abroad.
7. How will Brexit affect you? – the question on everyone's lips
Although this applies to Northern Ireland, things down south remain the same. This might confuse people, especially when you have to explain why Ireland is even divided. That's a whole other story in itself.
Brexit can be a confusing subject for most, but when they know that Ireland will just carry on as normal, it leads to more questions and confusion.
6. Do leprechauns really exist? – we don't want to disappoint them
Yes, Susan, we all have a leprechaun living in our back gardens. They even have a little pot of gold, if that was your next question!
We're hoping that whoever asks this question abroad understands the sarcastic Irish humour. Otherwise, there will be a lot of confusion.
5. Say potato – our beloved staple diet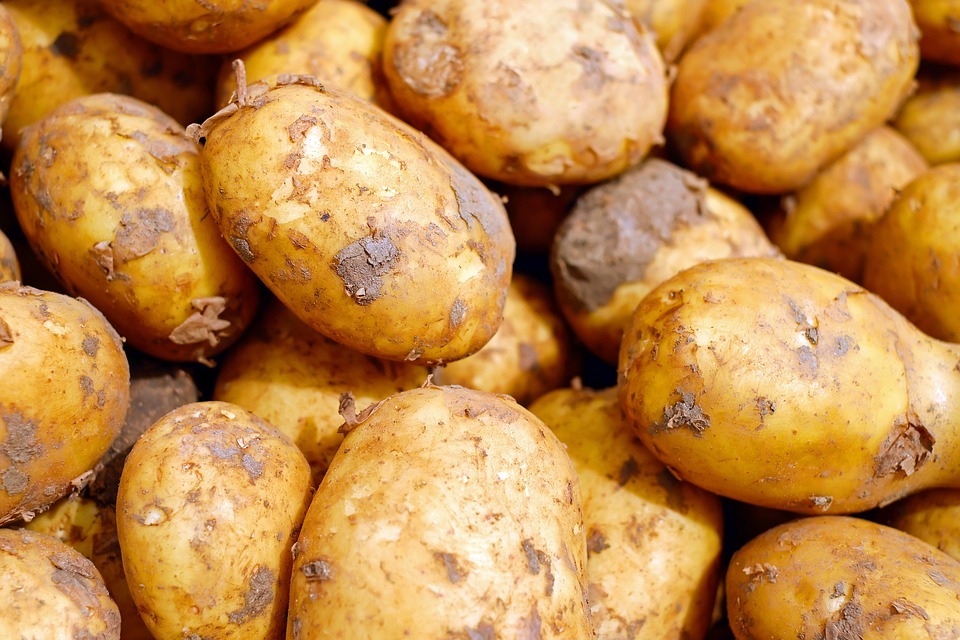 This demand is asked of Irish people nearly all the time when they travel. Either because they know our love for the root vegetable, or they just find it hilarious how we pronounce it.
It's no surprise that we love potatoes, they are indeed part of our daily diets, so we can't argue with that. Hey, whatever keeps them entertained!
4. The luck of the Irish – it's not what you think
This is definitely one of the biggest things people always say to Irish people abroad, but we bet they don't know that this is actually not as positive according to its origins.
However, we've turned it into a positive phrase, so no one needs to know that.
3. My ancestors were Irish – of course they were
Yes, we've heard this one a few times or more as, of course, there are many Irish immigrants abroad.
However, this phrase is always followed by: "My great, great, great, great, great grand uncle lived in Galway". We just have to laugh, because we've heard it all before.
2. Doesn't it always rain in Ireland? – Irish people have never seen the sun
Many people who haven't travelled to Ireland always ask us this question. Even though Ireland is notoriously rainy, we do have many sunny days a year. It's not all doom and gloom!
Would you believe us if we told you we have heatwaves from time to time?
1. Top o' the mornin' to ya – a phrase we hear time and time again
We've all watched the excitement diminish on a person's face when we tell them that no one, we repeat, no one, actually says this. It's all a con!
So, there it is. The phrases that will go on to haunt us forever: the ten things people always say to Irish people abroad. God give us strength!