Summer's soon approaching and that means longer days, sunny outings, and better weather, but keep in mind these 10 things not to do in Dublin during summer.
As we start on the summer home stretch, the days become longer and the nights become that bit warmer.
A certain sense of freedom is found as kids kick off their three-month vacation period. The beaches populate and sandals and sunglasses are chosen over scarves and runners.
While there are many ways you can enhance your summer experience in Dublin this year, here are our top 10 things not to do in Dublin during summer!
10. Don't think water and beer consumption are the same – dehydration's no joke
We're expecting another top summer with temperatures soaring well into the twenties.
With that in mind, don't be one of those fools going around claiming you're hydrated because you've consumed six cans of lager. Water and beer are not the same thing. Stay hydrated guys!
9. Don't waste water – water supplies can run dry
Following on that note, please remember to conserve water where possible. Last year, record temperatures led to a near-nationwide drought imposed well into autumn.
Let's all act as socially-responsible civilians, shall we? Limit water-balloon fights to once a day!
8. Don't swim at these polluted beaches – there are plenty of clean alternatives
The beaches surrounding the capital city are as dreamy as they come, but some are less than safe to swim in.
Unfortunately, the Environmental Protection Agency has ruled Sandymount Strand, Merrion Strand, Loughshinny, Rush South, and Portrane as hazardous due to polluted waters, and should be avoided.
7. Don't drink alcohol in the streets (unless it's in a sneaky cup!) – avoid yourself a fine
Drinking alcohol in public places is illegal in Ireland. Saying that, as the summer sun rears its head, you see a lot more alcoholic beverages freely floating about.
Nevertheless, it is illegal. Save yourself a fine and, if you're going to do it, be sneaky and use an inconspicuous cup or bottle!
6. Don't forget to wear sunscreen – sunburn's never fun
Of course, the Dublin summer is nowhere near as epic as those in Australia or many other parts of Europe, but don't be fooled, the summer sun can still get pretty hot over the Emerald Isle.
Simple tip: wear sunscreen and avoid getting burnt. No one wants to be that eejit who got burned in Ireland.
5. Don't swim in Dublin's Grand Canal or the River Liffey – they're polluted and still used
As things start to heat up, all we want to do is cool down. Saying that, choose your swimming destination wisely.
Not only are Dublin's Grand Canal and River Liffey massively polluted, they are also active waterways and not safe for swimming.
4. Don't say "I'll go to the beach tomorrow" – unless you want to miss your chance
Ireland's weather is just as unpredictable in summer as it is in autumn, winter, and spring. With that in mind, if the day happens to be a belter make the most of it.
Us Irish are known to be superstitious but it's a well-known fact if you say, "ah, I'll go to the beach tomorrow", the weather is guaranteed to be rotten! Be sure to make the most of it, who knows when the next beautiful day is going to be?
3. Don't sunbathe in a t-shirt – beware the dreaded "farmer's tan"
When the warmer months finally roll around there tends to be a tremendous increase in farmer's tan sightings.
A farmer's tan is when someone gets tanned or burned while wearing a piece of clothing. Once that item is removed they are left with very definite, often amusing, tan lines where the garment used to be.
Either wear a factor 50+ sunscreen to avoid any tan lines, cover up, or lose it all when sitting in the sun!
2. Don't litter in Dublin's canal – maintain the area's beauty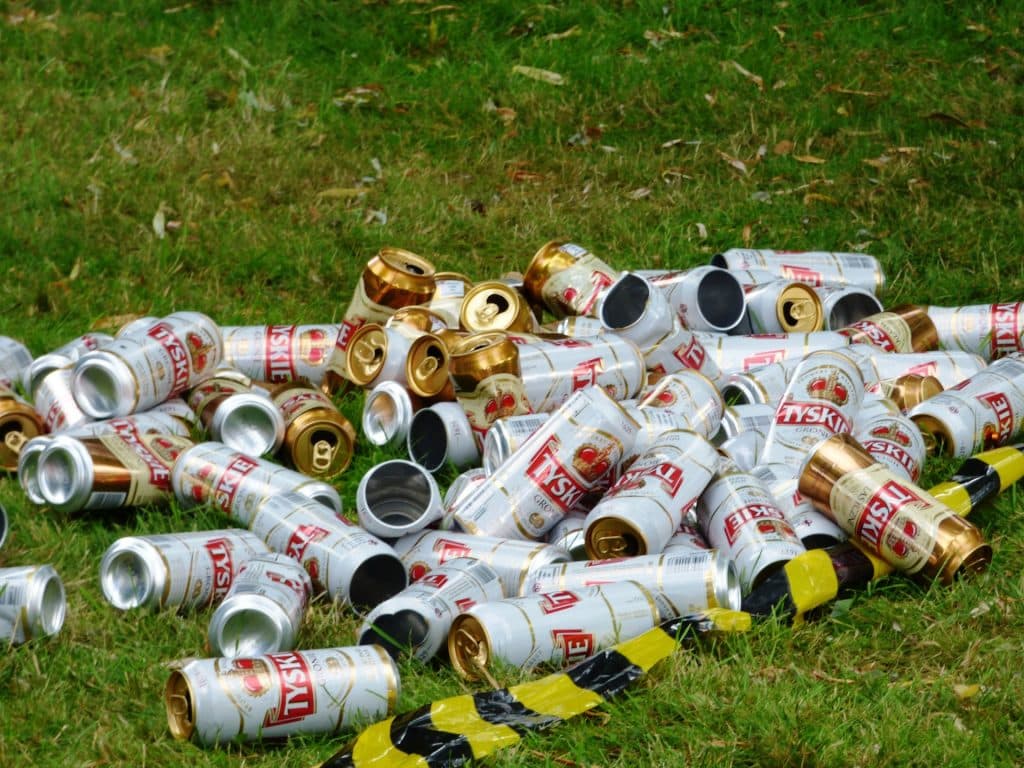 One age-old tradition in contemporary Dublin is to sit by the canal, drinking alcohol on a sunny day. It's one of those strange situations where the police know but don't seem to care.
It makes for one excellent daytime activity when the weather is right but you'll be hard pushed to find a place to sit as everyone and their mother comes to play. Whatever you do though, don't litter! Pick up after yourself and keep this beautiful part of Dublin dreamy.
1. Don't walk around shirtless – hide those pasty chests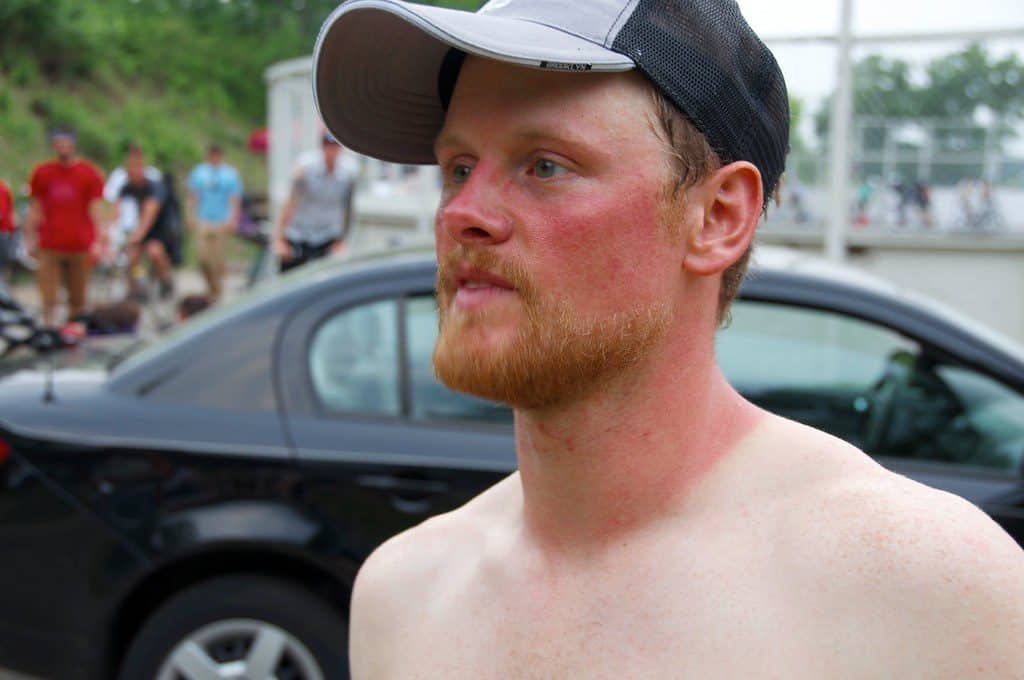 This trend has no place, regardless of weather or warmth.
Lads out there – you know who you are – keep your shirts on this summer in Dublin. No one wants to see pasty chests paraded around the capital city. This is our number one pick for 10 things not to do in Dublin during summer.