Travelling can be a daunting prospect, but even more so when you're planning a solo trip.
Where to stay, what to do and who to talk to are all burning questions for the average solo traveller, and a destination that can satisfactorily answer these questions is a must.
If you're looking to book your next break on your own, look no further than Ireland!
The Emerald Isle is perfect for solo travel, and these 10 reasons explain why.
10. Ireland is small
Ireland is one of Western Europe's smallest countries. But it makes up for its geographic size with plenty of community spirit!
Ireland's village atmosphere makes it a very safe environment for tourists – most people know their neighbours and are familiar with what's going on in their local towns, so if you're looking for directions or suggestions for things to do, just ask!
9. It's easy to navigate
Another benefit to Ireland's small size is that it's easy to get around as a solo tourist.
Hire a car, and you can be at your chosen destination in a matter of hours.
The main roads are well signposted, so it's difficult to get too lost. If you don't drive, bus and rail connections are pretty frequent too, and for the more adventurous, bike rentals are plentiful in the main cities and towns!
8. There are lots of other tourists…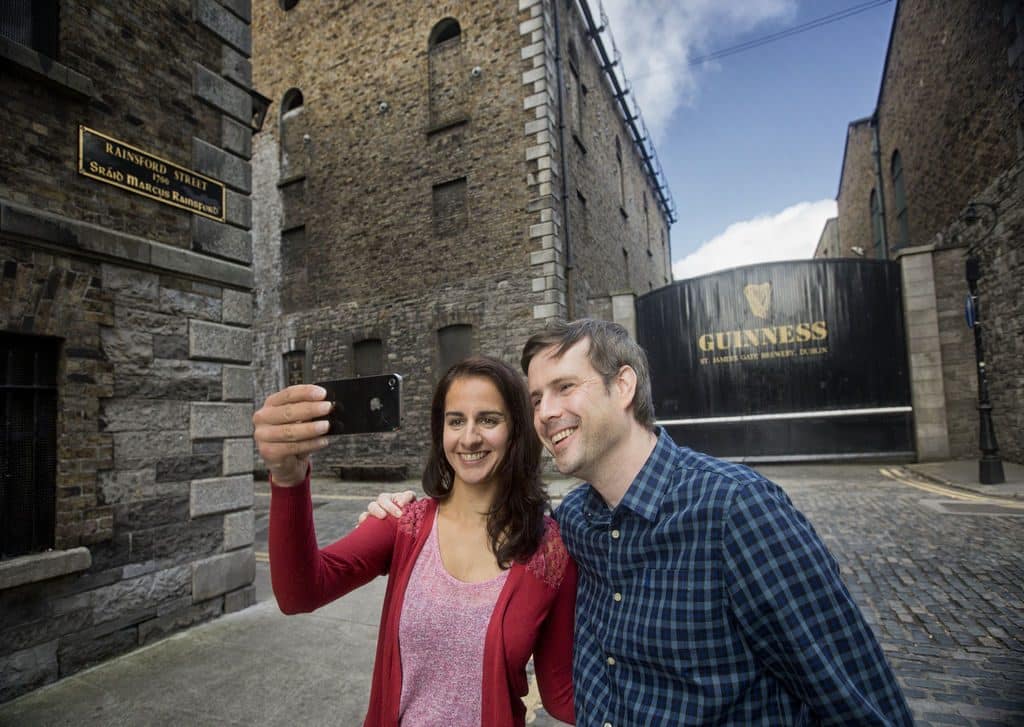 Ireland is a popular destination for tourists from all over the world, with over 9 million people visiting our shores in 2017.
Hostels, B&Bs, pubs and attractions are brimming with visitors at any time of year, so if you're in Ireland on your own but looking for a fellow traveller to share a drink with or accompany you on a day trip, you won't have trouble finding one!
7. There's plenty of places for quiet contemplation!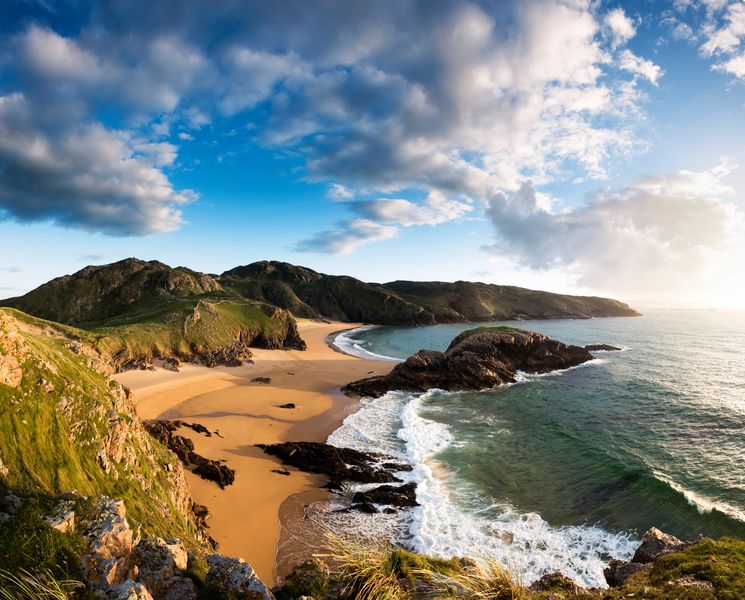 If you're planning a solo trip to Ireland to get away from being sociable, don't let the previous point put you off!
Being a rural country, there are plenty of remote areas where the more solitary traveller can spend a day relaxing while contemplating the stunning scenery.
From hidden beaches like Murder Hole in Donegal or Sands Cove in West Cork to one of the country's many ancient monasteries, there's solitude for anyone looking for reflection.
6. Ireland is great for outdoor pursuits
If quiet contemplation isn't really your thing, Ireland has plenty of more exhilarating options!
From bike rides to mountain climbing, kayaking to bungee jumping, there's something for everyone.
But one of the best ways of seeing Ireland is on foot.
Join one of the many walking tours on offer around the country and hike the mountains, valleys and coastline of this breathtaking island.
5. There are more festivals than you can shake a stick at
Festivals are fantastic places for solo travellers looking for fun, and Ireland has plenty, particularly in the summer.
What we lack in sunshine we make up for in frivolity, and between the Rose of Tralee, Killorglin's Puck Fair and Lisdoonvarna's Match-Making Festival, a late summer/early autumn trip to Munster alone will keep you entertained for weeks!
4. There's no shortage of places to stay
The tourism sector is a major part of the Irish economy, and with millions of people visiting each year, we need places to put them up! Ireland is full of accommodation to suit every taste and budget, from fancy five-star hotels to friendly, cosy B&Bs.
Solo travellers can be certain that there will always be somewhere safe and warm to rest after a busy day's exploring!
3. Irish food is delicious and affordable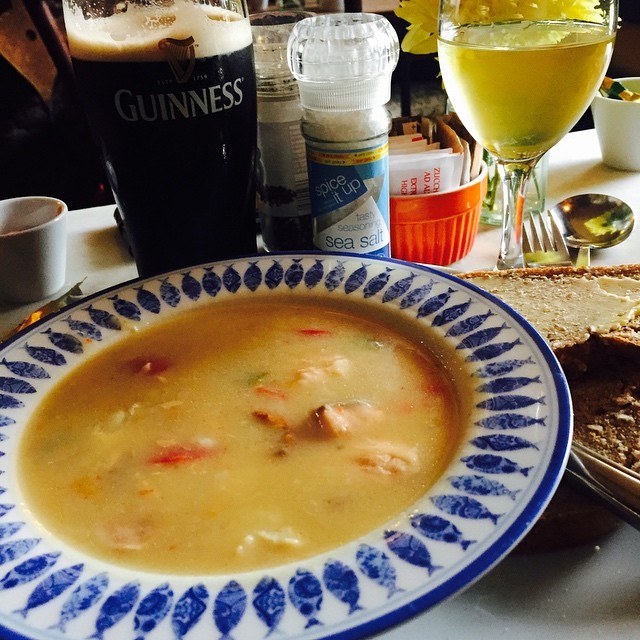 Ireland has an eclectic range of restaurants and cafes, serving Irish food and international cuisine.
Even better, dining alone is seen as perfectly normal, so solo travellers don't have to worry about going out for dinner with a good book for company.
2. Pubs are very welcoming
Ireland is famous for its pubs. A tip: for the authentic pub experience, avoid the busier tourist areas of the cities and seek out a quiet country pub for a relaxing pint of the black stuff (Guinness!) You may even be treated to a traditional music session!
1. The people are wonderfully friendly
Places are people, as the old saying goes, and perhaps nowhere is that more true than in Ireland.
Travellers from the world over come here to experience our famous "hundred thousand welcomes", and the friendly locals will make any solo traveller feel at home instantly.
You're never alone when you're surrounded by Ireland's chatty, welcoming people!