Visitors to Ireland make a number of common mistakes when they are planning a trip here. Some are as basic as only staying in the cities, and others are as drastic as excluding Northern Ireland altogether.
Wild and weathered by the Atlantic Ocean, Northern Ireland's landscape is rich and varied: Calm fresh-water lakes juxtapose cinematic mountain ranges. Awe-inspiring valleys dance alongside pastoral settings suitable for a Brontë novel. And the Antrim coast will take your breath away.
There's so much to see and do here that it would be a shame to overlook this part of the island. Check out the top 10 reasons why you shouldn't miss Northern Ireland on a trip to Ireland.
10. Proximity
One obvious reason why Northern Ireland should be included on a trip to Ireland is its sheer proximity to the South of Ireland.
There is (currently) no hard border dividing the North and South of the country, meaning travelling between A and B is easy.
And given that Belfast, the capital of Northern Ireland, is a short two-hour drive from Dublin, the capital of the Republic of Ireland, there's no excuse to leave it out of your itinerary.
9. Photographs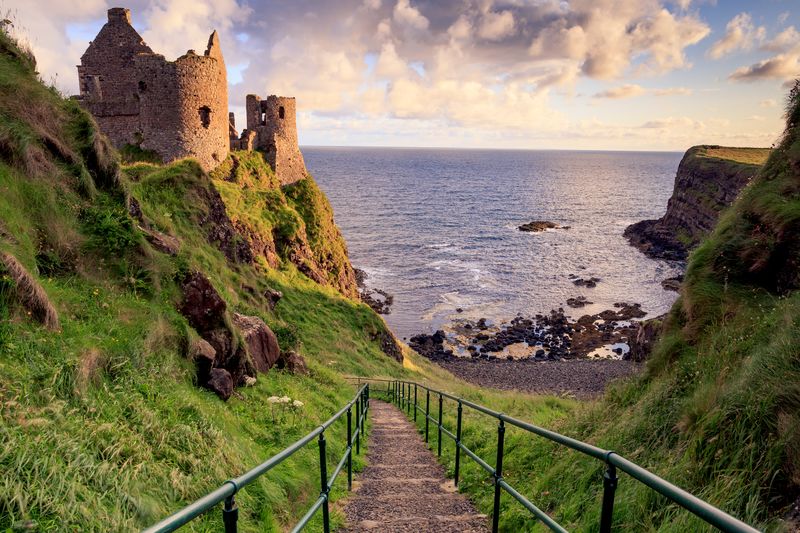 Northern Ireland is visually stunning. It offers endless awe-inspiring, cinematic landscapes, viewpoints, natural wonders, and cityscapes.
Simply put: this part of the island is a gem ripe with photo ops left and right. Just drive along the Causeway Coastal Route, and you'll see what we mean. Your camera won't get a break!
8. Belfast
Belfast (the capital of Northern Ireland) is reason alone to cross the border. It is a small but dynamic city and offers some serious foodie game as well as a thriving bar culture.
Entertainment is elevated here too. Whether you're keen to experience a little slice of history (visit the Titanic Belfast), feel adrenaline-pumped (check out We Are Vertigo), want to learn a lot (book a black cab tour) or catch a show (see what's on at the Grand Opera House), Belfast has it all.
7. Two in one
Seeing as Northern Ireland is part of the United Kingdom, by crossing the border you are technically visiting two countries in one go.
Stand along the border with a foot on either side and defy physics as you are in two places at once. Now, that's a bucket list item right there, and one of the best reasons why you shouldn't miss Northern Ireland on a trip to Ireland.
6. Beaches
Northern Ireland is home to some of the dreamiest beaches, coves, harbour-side sand spits, and golden stretches.
The weather may not always mimic the Mediterranean, but on a sunny day, you wouldn't want to be anywhere else—we can promise you that.
5. Game of Thrones
A large portion of filming for the HBO hit show Game of Thrones took place in Northern Ireland.
This has caused a major surge in tourism in Northern Ireland, and seeing as these filming locations are some of the most breath-taking places on the island, we can see why.
Bus tours specifically for Game of Thrones fans are available and not to be missed!
4. Natural wonders
Northern Ireland is home to some of the island's most impressive natural wonders, such as the Giant's Causeway.
Although this site is often seen as a tourist trap, the cliff walks surrounding it add heaps to the experience and make it one of the most awe-inspiring places in all of Ireland.
3. Surfing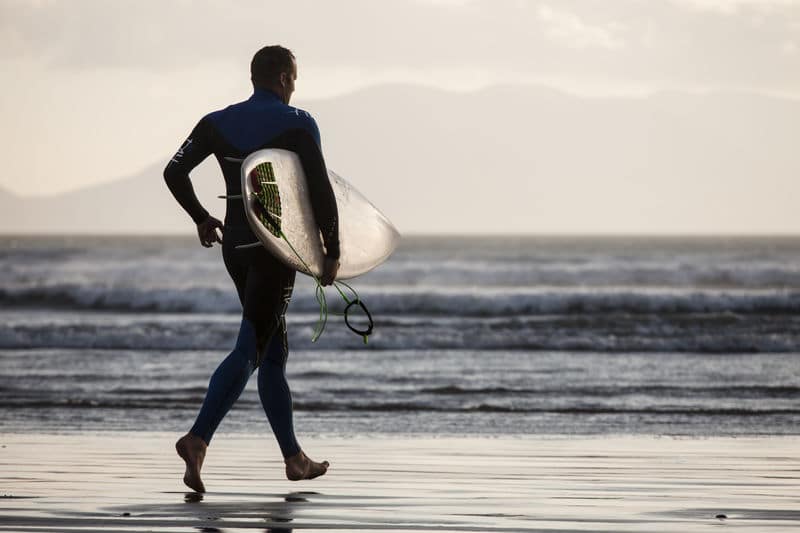 Surfing in Northern Ireland is at the next level. Portrush and White Rocks beaches are some of the most popular spots for surfers north of the border.
Downhill Beach is another hot spot for wave riders, and a handful of surf schools are available for those new to the sport.
2. Adventure
Northern Ireland is dense with things to do. Whether you like to invest in hair-raising, adrenaline-pumped activities or explore on a hiking excursion, Northern Ireland is a playground.
With endless mountain terrains, all levels of adventurers can be catered for. There are hill walks and hikes aplenty, nature trails, and lazy forest excursions.
Care for something a little wilder? Horseriding, indoor skydiving, zip-lining, and off-road driving are all available too. Check out Todds Leap or We Are Vertigo in Northern Ireland if adventure is to your liking.
1. Nature
Nature, nature everywhere. One of the most crucial reasons why you shouldn't miss Northern Ireland on a trip to Ireland is because of its outstanding natural beauty.
Expect cascading waterfalls billowing down from mountains that have stood tall for millions of years.
Expect grazing sheep to wander the winding country roads.
Expect still fresh-water lakes that offer solace from busy city life.
Simply put, Northern Ireland is beautiful.