Many cultures like an occasional drink (some more than others). In some countries, people consume alcohol with a celebratory meal while others only drink it at home.
There are many variations of bars and pubs dotted around the globe. From an American Sports Bar to an authentic German Bierstube, there is usually somewhere to enjoy your favourite tipple on your travels.
But there is one watering hole that is hard to beat ….
The traditional Irish Pub. Travel to the far corner of New Zealand or the high peaks of Peru, and you will find a pint of the black stuff on tap.
But the Irish pub is more than just a place to quench your thirst. It is the epitome of Irish culture.
A meeting point for friends and family, a place to gather in times of happiness and hardship.
Some of the earlier pubs in Ireland also sold groceries so you could hand over your list and enjoy a quick pint while the shopkeeper filled your bags.
So it is no surprise many a wise word was shared about Irish pubs over the years.
Here are 10 of our favourite quotes about Irish pubs and drink from some of Ireland's greatest characters.
10. "Like so many things in life, a well-poured pint of Guinness is worth waiting for." – Rashers Tierney
If you grew up in Dublin in the 1980's, you may remember watching 'Strumpet City' on RTE. Based on the James Plunkett novel, it is set in the capital during a time of crippling inner-city poverty between 1907 and 1914.
The series follows the daily struggles of Rashers Tierney (played by Irish actor David Kelly), a scruffy character living in the tenement buildings of Dublin with his trusty tin whistle and beloved dog.
In 2015 Seamus Mullarkey, an Irish man living in New York, started writing under the pseudonym Rashers Tierney and produced the book 'F*ck You I'm Irish: Why We Irish Are Awesome'. Inspired by the loveable rogue it is bursting with wit and charm only found among Irish, and very often in the pub!
9. "I spent 90% of my money on women and drink. The rest I just wasted." – George Best
George Best was a world-class footballer from East Belfast. Despite being academically gifted, his passion was on the pitch, and he started his career with Manchester United after being scouted at just 15-years-old.
But Best was more than a celebrity footballer. He was a loveable rogue who was a big hit at parties and easy on the eye.
Despite his mum dying at 55 of alcohol-related illness, Best drank heavily until it finally took its toll in 2005.
At just 59-years-old he was laid to rest with his mum, their grave over-looking his hometown.
8. "There are many hangovers hanging above the bar." – Barney McKenna, The Dubliners
In 1962 five Dublin lads formed a folk band that would grace Ireland with songs and ballads for the next 50 years. They were, of course, The Dubliners, and their music is embedded in many hearts and minds across Ireland.
Barney McKenna was one of the founding members of the band and commonly known as 'Banjo Barney'. A keen fisherman, he settled in the fishing village of Howth in North Dublin and was often found in one of the many pubs dotted along the pier.
McKenna died suddenly just two weeks before the band was due to go on tour to celebrate 50 years together. The Dubliners made the difficult decision to honour the concerts but retired as a band soon after.
7. "When money's tight and is hard to get And your horse has also ran, When all you have is a heap of debt a pint of plain is your only man." – Flann O'Brien
Brian O'Nolan was an Irish playwright from Co. Tyrone. He wrote his literary works under the pen name Flann O'Brien and was a major influence on postmodern Ireland.
But 20th century impoverished Ireland didn't lend itself well to an aspiring writer and O'Nolan was forced to support 11 siblings on his salary as a civil servant.
Needless to say, he could not give up the day job! Despite or perhaps as a result of, the immense financial burdens on him, O'Nolan battled alcohol addiction most of his adult life.
6. "I only drink on two occasions – when I am thirsty and when I'm not thirsty" – Brendan Behan
Brendan Behan was a colourful character, to say the least. A staunch Republican, he wrote poetry, plays and novels in both English and Irish.
He was well known for his quick wit, particularly after a drink, and was a self-confessed Irish rebel.
Behan grew up in Dublin and was a member of the Irish Republican Army at the tender age of 14. He spent time in prison as a youth in both England and Ireland, where he created some of his best literary work.
After appearing on the BBC very drunk, his issues with alcohol took centre stage and ultimately cost him his life in 1964. An IRA Guard of Honour led the funeral procession. He was only 41.
5. "When we drink, we get drunk. When we get drunk, we fall asleep. When we fall asleep, we commit no sin. When we commit no sin, we go to heaven. Sooooo, let's all get drunk and go to heaven!" – Brian O'Rourke
Brian O'Rourke was a rebel Lord of Ireland. He ruled the Kingdom of Breifne in the West.
This area is what we now know as Co. Leitrim and Co. Cavan and his family castle can still be found in Dromahaire.
A spot so pretty even W.B. Yeats later wrote about it in his poem, 'The Man Who Dreamed of Faeryland'.
O'Rourke was the epitome of the 'fighting Irishman'. He had no problem standing up for his country and was proclaimed a rebel in 1590, forcing him to leave Ireland. One year later he was executed in Britain for alleged treason.
4. "The most important thing to remember about drunks is that drunks are far more intelligent than non-drunks. They spend a lot of time talking in pubs, unlike workaholics who concentrate on their careers and ambitions, who never develop their higher spiritual values, who never explore the insides of their head like a drunk does." – Shane MacGowan, The Pogues
If you are a fellow fan of The Pogues, you will be aware that frontman Shane MacGowan is no stranger to pubs. His reckless lifestyle and 30+ year addiction to booze and drugs are almost as famous as his music, and he has graced the bar of many a watering hole up and down the Emerald Isle over the years.
MacGowan was born in Kent to an Irish family. He spent his younger years in Tipperary but soon found himself back in the UK, expelled from a city school and putting a firm stamp on the punk scene in London.
Despite years of warnings from doctors and staring death square in the face on more than one occasion, it is suspected MacGowan still enjoys a swig of his favourite whiskey while bestowing his words of wisdom.
3. "The worst thing about some men is that when they are not drunk they are sober." – William Butler Yeats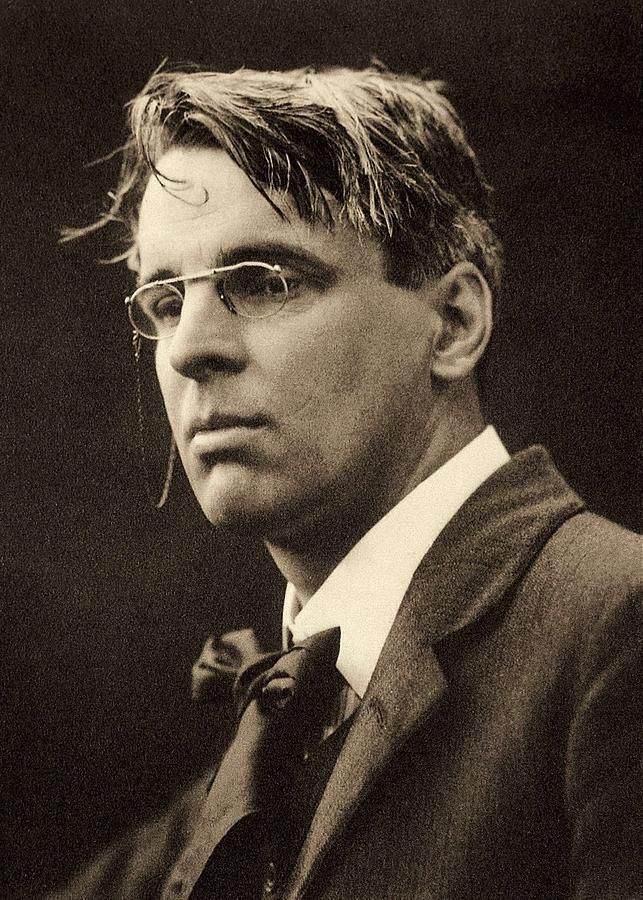 W.B. Yeats! Poet, Playwright, Literary Legend, Dub! He played an intricate role in the rebirth of literature in Ireland in the 20th Century and set many of the foundations of creative Ireland we know and love today.
Yeats used his burning love for Maud Gonne as inspiration for his romantic poetry, bringing a fresh honesty to the page that had not been read before. He knew about hardship, heartache and desire. He saw the raw beauty in Ireland and lived in a restored Tower in Galway for 6 years.
He embraced Dublin as his home and took pleasure in raising a glass or two, even writing 'A Drinking Song' to express his tastes.
2. "When I die I want to decompose in a barrel of porter and have it served in all the pubs in Ireland." – J. P. Dunleavy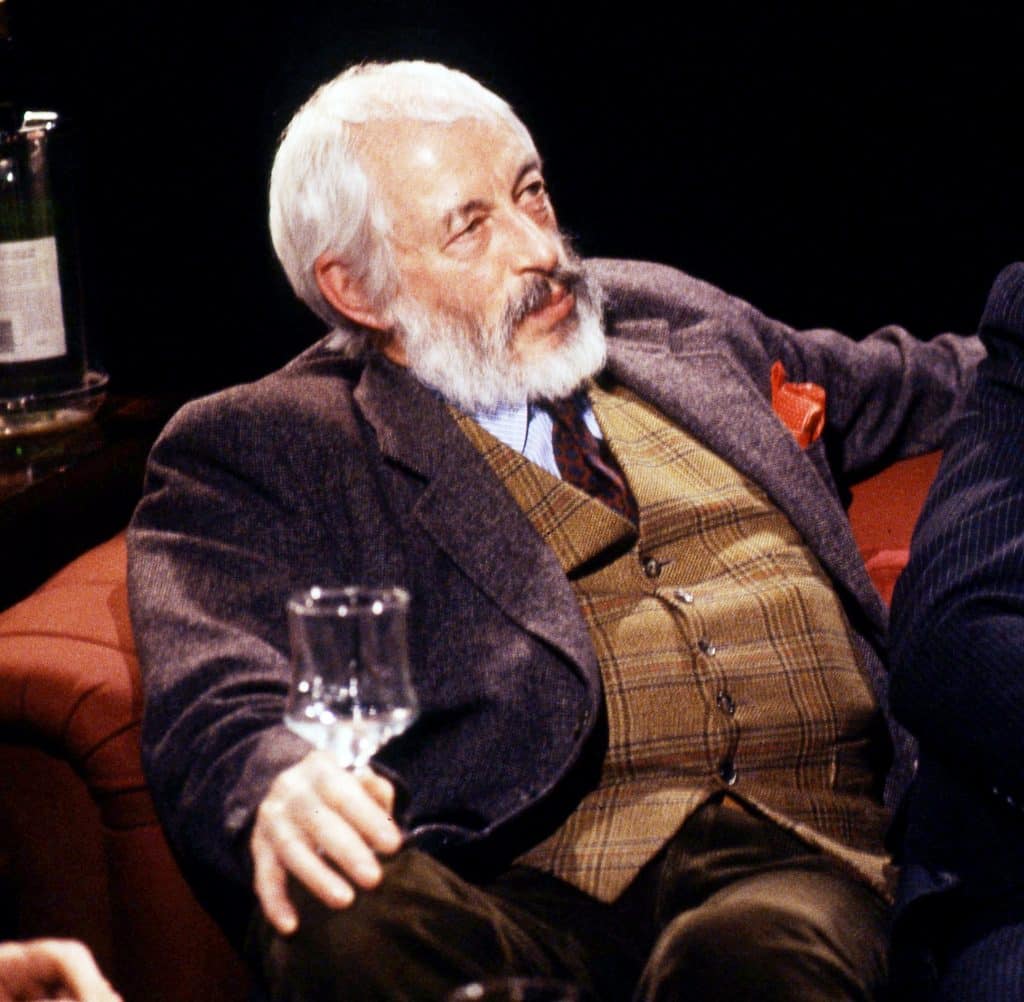 James Patrick Dunleavy was born in New York to Irish immigrant parents. He spent his younger years in the States but his heart was in Ireland, and he began living in the Emerald Isle soon after WWII.
He may not have embraced the Catholic religion, but he certainly embraced the Irish culture and loved nothing more than to raise a glass among his fellow comrades, with Brendan Behan among them.
His novel, A Fairytale of New York, tells the story of an Irish-American returning to New York after studying in Ireland. It later became the title for the world-renowned song written by Shane MacGowan and Jem Finer.
Heard in pubs and on the radio from early November, it has been the soundtrack to many a Christmas Knees-up in Dublin and beyond.
1."Work is the curse of the drinking class." – Oscar Wilde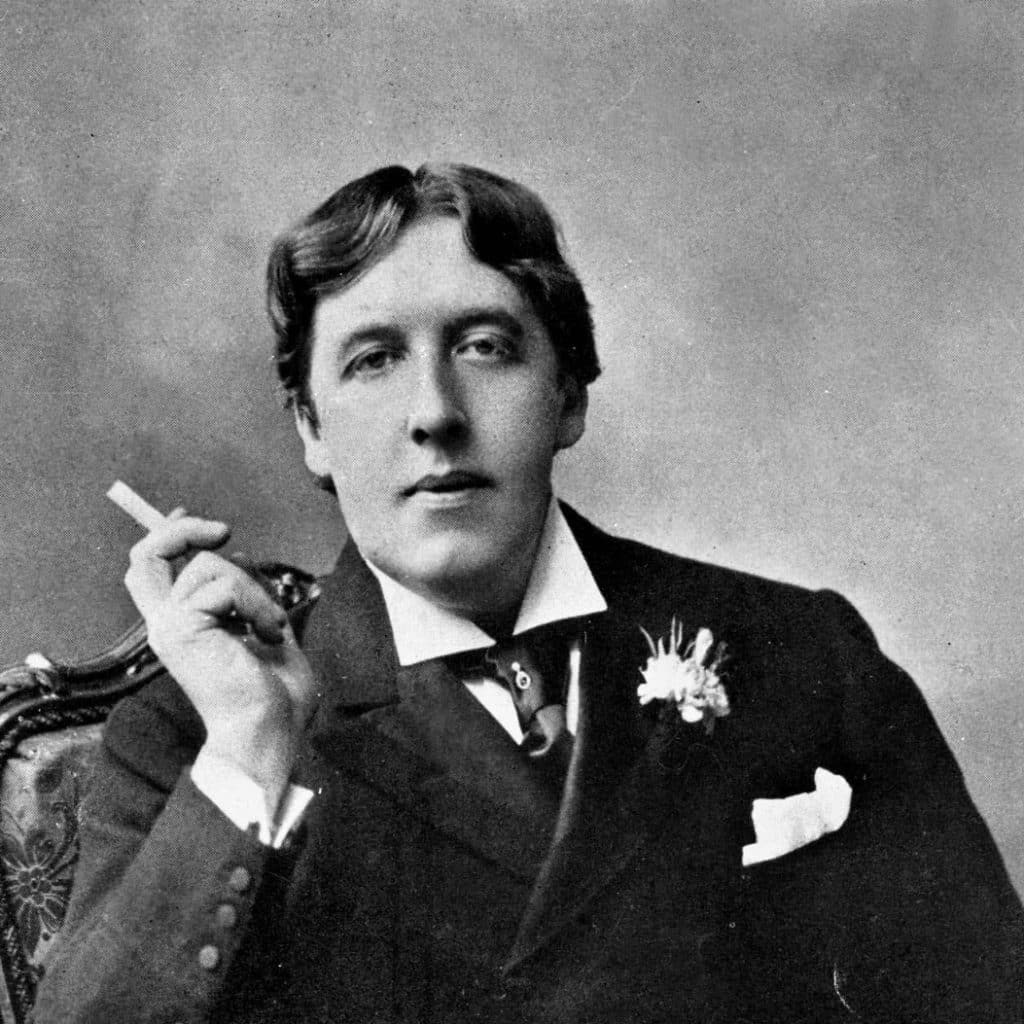 Dublin born Wilde was a poet and playwright who made a strong impression in London during his later years. He was educated in Ireland, initially at his family home in Merrion Square, before attended Trinity College.
A flamboyant character, Wilde is often remembered for his suggested promiscuity with men. He was a talented writer with a quick wit and an intelligent mind.
He served two years in prison for gross indecency in England and died in Paris at just 46-years-old. Wilde's work continues to be studied and enjoyed in Ireland and his wise words and clever witticisms still come alive in our pubs.
Get featured on Ireland Before You Die
Do you want to get your Irish business more online exposure? Especially to those interested in travelling the best places in Ireland? Then why not get a dedicated feature on Ireland Before You Die. Find out more 
here.