Ireland offers an abundance of places to paddle about and splash around when the sun comes out. As a small island community, the Emerald Isle presents endless water-focused settings just waiting to be explored.
With all that being said, there are places that, contrary to appearance, are not deemed safe to swim in Ireland.
Every year, Ireland's Environmental Protection Agency releases a report that reflects the current state of the Island's water quality and offers insight into what are (and what are not) considered to be safe places to take a splash.
Here are ten places where you should never swim in Ireland (at least until we learn, in the future, that these places have undergone massive changes in terms of health and safety!).
10. Sandymount Strand, Co. Dublin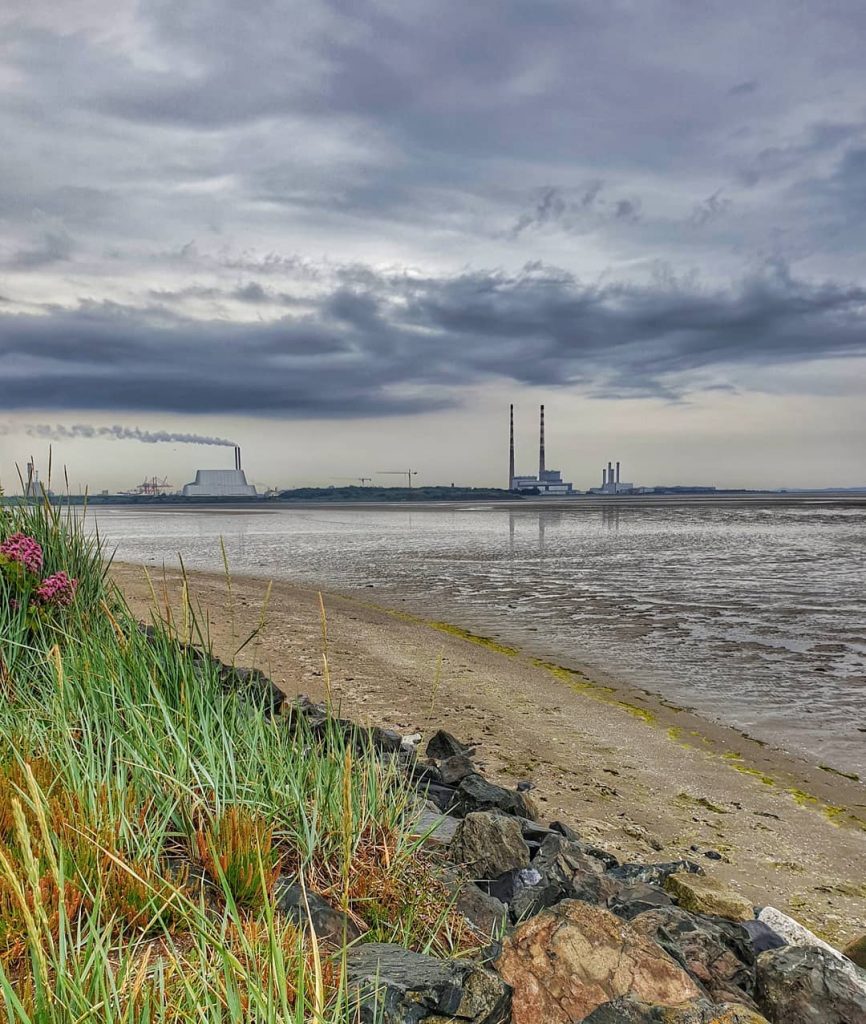 Set in the affluent suburb of Sandymount, overlooking Dublin Bay and moments from the cityscape, this city beach is stunning. One would never come to think that this beautiful spot is anything short of suitable for a swim.
Think again! This golden stretch of sand is actually considered one of the poorest quality beaches in all of Ireland. While the glistening water may attract you to take a dip, steer clear by all means.
9. Portrane, Co. Dublin
Close to the town of Donabate is Portrane, a small and sleepy seaside town that offers laid-back community vibes and a charming waterside setting.
Although this beach is picture-perfect on a sunny day, visitors are urged to think twice before donning their bathing suits and submerging themselves in this water, which has been deemed subpar.
This beach was one of the seven outlined in the Environmental Protection Agency's report that highlighted places where you should never swim in Ireland.
8. Ballyloughane, Co. Galway
This city beach is popular with locals and tourists who are keen to enjoy a seaside view or a sandy stroll any time of the year.
Those with an interest in marine biology can observe tonnes of interesting sights at low tide here too. But whatever you do, don't jump in!
This beach has also been given the thumbs down by local environmental experts. According to the specialists, this is one of few beaches on the Emerald Isle that—contrary to what it may seem—has polluted waters!
7. Merrion Strand, Co. Dublin
A neighbour to Sandymount Beach is Merrion Strand, another beach that should be avoided if you're looking to take a dip in the ocean.
Again, while this setting may seem utterly enchanting with clear waters lapping the shore, this is not the case!
Merrion Strand has been exposed as having some of the most polluted water on the Emerald Isle, and contact with it could "potentially cause illness such as skin rashes or gastric upset," according to a spokesperson from Ireland's Environmental Protection Agency.
6. Loughshinny, Co. Dublin
Nestled between the major seaside townlands of Skerries and Rush is Loughshinny, a small seaside village that is a charming place to spend a sunny day on the outskirts of Dublin.
For all of you planning to hit the seaside on a more favourable day, weather-wise, we suggest you take your business elsewhere. This beach is indeed lovely to look at, but unfortunately its water is not so clean.
5. Clifden, Co. Galway
Clifden is a coastal town in County Galway that is as picturesque as they come. Although this locale is ideal for vacationers who want to enjoy the vibrancy of a small-town Galway community, it falls short on its beach offering.
Beaches around Clifden have been highlighted as being unsafe for public bathing, and visitors are warned to proceed at their own discretion.
Guests can expect warnings to be in place for the "entire bathing season advising the public against bathing."
4. South Beach Rush, Co. Dublin
This stunning stretch of sand and sea is the ultimate place for a walk to wash off the cobwebs and fill your lungs with fine Irish air.
What you are not advised to do, however, is to jump in the water! While it may be seen as a picture-perfect seaside setting, don't be fooled: South Beach Rush's water falls far below safety standards for water pollution.
3. River Liffey, Co. Dublin
While on rare occasions you see the odd person swimming down the River Liffey "for the craic," doing so is highly unadvisable.
An annual event, aptly entitled the Liffey Swim, is one of Ireland's most popular sporting events and only then is it advised to take a splash here.
River pollution and contamination is a key element of concern, and unless you are taking part with the official group that knows the lay of the land, you should never bathe in Dublin's most famous river.
2. Locks
Ireland offers endless locks throughout its winding waterway system. Offering paths of pursuit for riverboats and barges, canal and river locks are integral to the efficient functioning of Ireland's endless waterways.
To all of you enjoying a lazy day by the lock on sunny days, make sure to refrain from hopping in. These are dangerous, working mechanisms, and there is not only a risk of drowning as water levels rise and fall, but also the threat of swimmers being struck by water vessels.
1. Reservoirs
Ireland has many reservoirs—manmade or natural lakes created to lock or store water—splashed around its terrain.
While the sparkling water may seem just as attractive as the ocean on a sizzling summer day, reservoirs are top places where you should never swim in Ireland.
Like with locks, changing water pressures, levels, and flow direction at reservoirs pose a threat to swimmers.