From space hoppers to scoop ball, the 1990s were filled with great toys to use while playing outside. Here is our list of ten outdoor toys all '90s Irish kids will remember.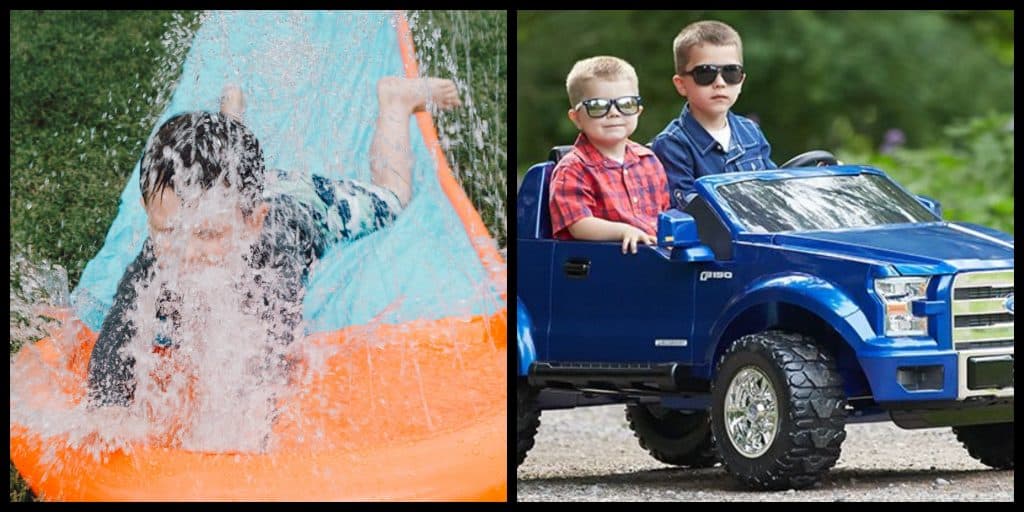 It was the decade of the Game Boy and MTV music videos, to many the 1990s seems like yesterday. Though time moves quickly, memories are slow to fade, so allow us to take you back with a list of ten outdoor toys that all '90s kids will remember.
10. Slip 'n Slide – a personal waterslide!
Despite Irish weather being traditionally bleak, this outdoor toy was a summer staple amongst '90s kids. Though initially created in 1961 by inventor Robert Carrier, it quickly became a favourite among the generations which followed. Many will hold fond memories of spending hours in the back garden going belly-first down the waterslide while struggling to dodge the spray and keep hold of the float!
9. Space Hopper – the sky's the limit!
Designed in 1968, the space hopper has also continued to grow in popularity with many other companies bringing out their own ranges over the years. Whether bouncing about in the back garden or taking part in a sports day race, this is one outdoor toy that all '90s kids will remember.
8. Rollerblades – getting you roller-derby ready!
Whether your preference was inline or quad, every '90s kid will remember this outdoor toy. Adorned with bold colours and designs, and a mixture of stiff clasps or long laces, most will recall the feeling of the wind in your hair and the mini panic-attack you receive upon not leaning far enough to ignite the brakes.
And let's not forget all of those parent-child arguments over protection – safety trumps style when it comes to matching wrist, elbow, and knee pads, right?
7. Super Soakers – the name says it all!
Though the first of its kind appeared on the scene in 1990, it was the 1991 re-branded name, 'Super Soaker', that kick-started its popularity. Since then, this outdoor toy has remained highly sought after – new ranges of differing sizes and colours have been providing endless enjoyment over the years. You were easily the coolest kid on the block if you showed up to a (water) gunfight with this beast of a pistol!
6. Power Wheels – the ultimate in battery-charged transportation!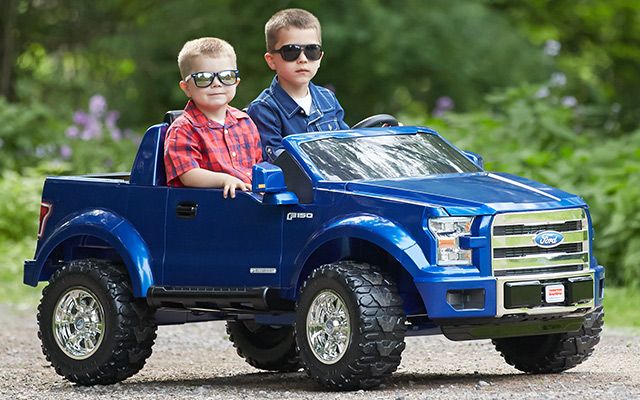 From red and blue jeeps to bright pink Barbie beach buggies, cruising up and down the street in one of these bad boys is undoubtedly a favourite childhood memory among many '90s kids. A level up from the ever-popular Little Tikes Cozy Coupe Car, using an electric pedal to move one of these battery-powered ride-ons – as opposed to the manpower of your own feet – made this outdoor toy an instant classic.
5. Velcro Catch Game – catch them out!
Perfect for days-out at the beach, or merely playing in the garden with the family, this outdoor game is one that all '90s kids will remember. Although entertaining, this game was widely known to test one's patience as getting the ball to stick to the velcro surface of the paddle wasn't always the easiest thing to do.
However, it produced hours of fun while helping to improve reaction times and hand-eye coordination!
4. Scoop Ball – fun for all the family!
Another game which provided frustrating entertainment when you couldn't quite get it right, Scoop Ball was also great for some one-on-one outdoor competition. Playable pretty much anywhere, it too helped to enhance reaction speed and coordination – all while keeping both parents and children alike, active and entertained.  
3. Moon Shoes – for that anti-gravity feel!
Though all '90s kids may not have owned this outdoor toy, it is certainly one they will remember! Much like condensed mini-trampolines for your feet, bouncing about the back garden in these made you feel like an astronaut crossing the surface of the moon! With its purple and black design, this product appealed to so many as it was quirky and different to anything else on the market at the time.
2. Skip-It – solo skipping at its finest!
For those who liked to play 'helicopter' with skipping ropes on the playground, this funky gadget was the perfect solution when practising solo. Its second run in the early 1990s saw counters added to the ball to keep tally of the number of skips.
Whether plain or decorated with ribbon streamers and glitter, this is one outdoor toy that all '90s kids will remember.
1. Pogo Ball – the ultimate balancing challenge!
Created by Hasbro in 1987, this product took the fun bouncing element of the pogo stick and teamed it with a balancing board to create the ultimate outdoor toy. Though frustrating until perfected, many '90s kids will understand what we mean when we say that getting the balance just right – even if only for a few seconds – made all the failed tries worth it!
Note: our travel articles should be used only to plan future trips. Please stay at home until the government has advised otherwise.