Get your camera ready! Here are 10 beautiful places to visit in Ireland before you die.
People travel from all over the world to feast their eyes on Ireland's striking landscapes and landmarks. From castles to mountains, there is so much to see in Ireland that it's hard to know where to start.
Luckily for you, we have put together a list of the 10 most beautiful places to visit in Ireland and why you need to visit them before you die.
Sit back, be inspired, and start planning your dream trip now!
10. Glendalough – full of nature and tranquility
Glendalough is a seventh-century monastery and is simply a nature lover's dream. Both photogenic and peaceful, it is needless to say that this is one of the most beautiful places to visit in Ireland. There are many trails and walks to enjoy around the tranquil lakes. If you have any interest in history or architecture, then make sure to watch out for the ancient round towers at St. Kevin's Church and the old cathedral.
9. Connemara – beautiful, diverse landscapes
Connemara on the west of Ireland is a place of diverse and wild contrasting beauty. From bogs and lakes in South Connemara to the mountains of the North and West, this diversifying beauty is what makes Connemara so unique. The landscape may change, but the beauty remains the same.
8. Aran Islands – an isolated and peaceful escape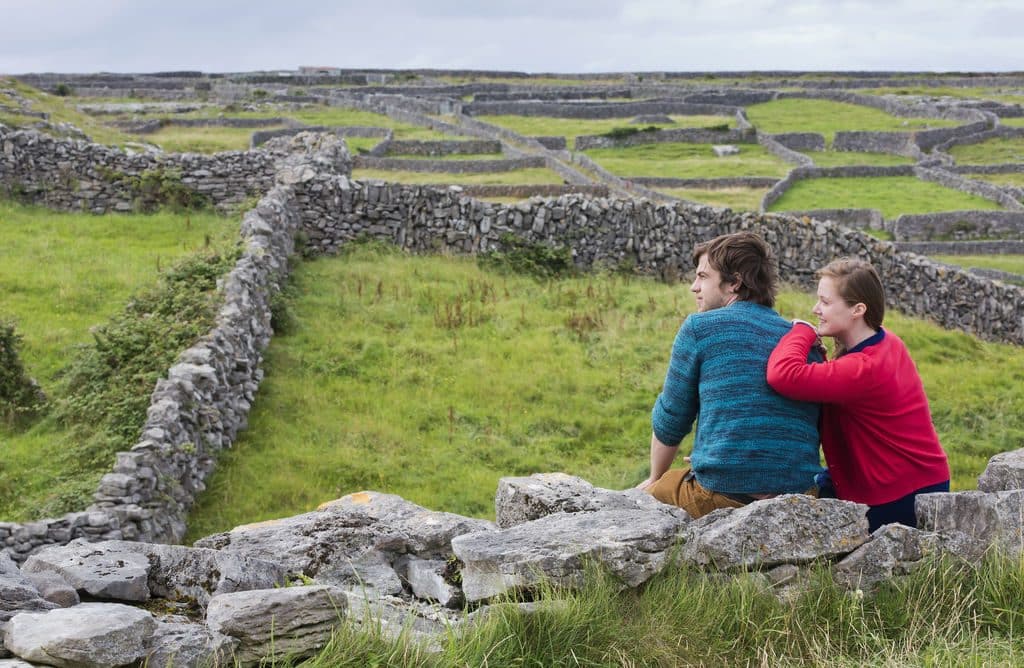 The Aran Islands are comprised of three beautiful islands: Inishmore, Inishmaan, and Inisheer, all located in Galway Bay. These isolated islands provide a stunning backdrop to explore and have acted as a beacon in the past for many Irish artists and poets who have drawn inspiration from its beauty.
7. Cliffs of Moher – stunning and powerful
The Cliffs of Moher stands at 700 feet high, and as Ireland's most visited natural attraction, it easily earns a spot on this list as one of the most beautiful places to visit in Ireland. It is a place of picture-postcard perfection; one can look in any direction and be greeted with beautiful scenery.
When one imagines the rugged, untamed beauty of the Emerald Isle, it's hard not to think of the Cliffs of Moher and the crashing waves of the Atlantic Ocean below.
6. Giant's Causeway – ancient and mythical
The Giant's Causeway is one of Ireland's most famous natural attractions. Located in County Antrim, the unique site is hard to miss and is made of 40,000 natural basalt columns, which were formed by a volcanic eruption. The Giant's Causeway was recently named a World Heritage Site and a National Nature Reserve by UNESCO.
The Giant's Causeway is steeped in Irish mythology, the most popular of which is the legend of Finn McCool, the Irish giant who is said to have created the Causeway after having an argument with the Scottish giant Fingal.
5. Killarney National Park – for exploration and landmarks
As we mentioned before how perfect a town Killarney is to spend a weekend in, it's no wonder that it made the list. Killarney's most beautiful attraction is the stunning Killarney National Park, which stretches over 41 square miles.
The park itself is full of majestic landmarks, from peaceful lakes to Torc Waterfall to the historic Ross Castle—not to mention the beautiful sight that is their huge population of red deer.
4. Kinsale – for great food and even better views
Kinsale in County Cork is a historic fishing town known for its narrow winding roads, majestic waterfront, and painted galleries, shops, and houses. Kinsale is not only one of the most picturesque and oldest towns in Ireland, but it is also renowned for the quality of its restaurants and has been hailed as 'The Gourmet Capital of Ireland.'
3. Achill Island – beaches, bogs, and beauty
Achill Island is the largest island on the Irish coast. Achill is known for its natural beauty and is home to some of the most stunning landmarks along the Wild Atlantic Way, such as white sand beaches, peat bogs, and cliffs. The best way to explore Achill without a doubt is by bike on its Great Western Greenway, which lasts for 26 miles.
2. Inishowen – view the famous Northern Lights
At over 218,000 acres, Inishowen in County Donegal is easily the largest peninsula in Ireland. The peninsula is a very popular place among tourists and acts as the perfect spot for those who wish to view the famous Northern Lights.
1. Skellig Michael – feel the force of the Star Wars experience
The magnificent Skellig Michael off the coast of County Kerry is a beautiful and inspiring rock that rises majestically from the sea to the dizzying heights of 714ft. It has become famous thanks to Star Wars: The Force Awakens and Star Wars: The Last Jedi, which filmed scenes there, highlighting its beauty to audiences across the world.
On its summit lies the remains of a remarkably preserved sixth-century monastery that can be explored after climbing the 600 steps. You may even find Luke Skywalker himself at the top!
So there you have them—the 10 most beautiful places to visit in Ireland according to us. From the stunning Glendalough to the fierce Skellig Michael, the Emerald Isle is full of beautiful places just waiting to be experienced, each with their own story to tell.