It's that time again: time to set goals for the New Year! Here are 10 New Year's resolutions that Irish people make and don't keep for long.
As the New Year approaches, we like to start thinking about what our New Year's resolutions will be and how we will make the good-intentioned endeavour to improve ourselves and our lifestyle. As we are all aware, the promises we make to ourselves can sometimes fall a little flat and a little prematurely.
Of course, this is nothing to be ashamed of! Resolutions can be hard to keep, and this can be due to not having clearly defined goals, having a lack of belief in ourselves, and also falling at the first hurdle and not getting back up again.
Don't fret! We have all been there, and we have a list to prove it. Here are 10 New Year's resolutions that Irish people make every year (and never keep)!
10. Lose weight and get fit quick – the dreaded post-Christmas detox
An age-old resolution, losing weight and getting fit quick is a promise Irish people tend to make every year. Following an extended period of indulgence over the Christmas break and into the New Year, a lot of Irish people make this resolution and instantly regret their decision.
From overdoing it at the gym to abstaining from your favourite foods, this resolution quickly becomes a chore and harder to keep. We all tend to be a little harsh on ourselves sometimes and forget that getting fit and losing weight is not easy and requires a lot of time and perseverance.
If this is one of your 2020 resolutions, perhaps, instead of focusing on what you want to lose, focus on what you can gain during the process – whether that be dappling in a new gym class, trying a new team sport, or learning to cook a healthier version of your favourite recipe.
Remember, the best way to achieve your health and fitness goals is to put your body and mind first!
9. Save more, spend less – setting financial goals
Another New Year's resolution that Irish people make every year (and never keep) is to save more and/or spend less. After the Christmas holidays, the bank accounts are often in shock and we start thinking about all the things we could do and places we could see if we had the finances available.
So, we whip out the calculators and start budgeting, seeing where we must cut expenses in order to achieve our goals. A financial predicament that we all find ourselves in is that life can be expensive, and we go through periods where it's not possible to save more or spend less.
Don't consider this resolution a failure; finding a balance is key, and having a realistic goal is vital.
8. Travel more – quenching the wanderlust
Next on our list of resolutions is the Irish promise to travel more. In many instances, Irish people can be creatures of habit and stick to the same places to travel to each year. Another unfortunate reality is that time can be limited and so can the finances.
If quenching the wanderlust is something you constantly struggle with, why not start local? Explore somewhere new close by! Try out that new restaurant down the road or visit the local tourist attractions and explore the place you call home. You'll be surprised how many possibilities are available just around the corner.
7. Get organized – finding that work-life balance
Another resolution is to get your life organized to find that work-life balance we all are looking for. We tend to perceive the New Year as the start of a new chapter. On the 1st of January, we pull out the new diary, start up the new bullet journal, compile the meal plans, and start organizing the months, weeks, and days right down the hour.
If we're lucky, everything works out for a week or two, maybe a month, and then it all goes heads up. Something didn't work out or you took on too much! Panic ensues, and alas, you are back to where you started and there's no point trying again until next year.
Don't sweat it – start small! Make realistic targets that you know you can achieve and start now instead of on a pre-determined date. This way you can make your previous resolutions your new habits.
6. Read more – connecting with your inner bookworm
We live in an incredibly fast-paced technological age where it can be difficult to find the time to just curl up and get lost in a good book. Every year you find yourself being gifted with a new biography, collection of poetry or latest bestselling novel, and you know that by the end of the year you will be kicking yourself for not reading them.
With so many films, series and documentaries at your fingertips, sometimes it's easier to just watch the onscreen adaption rather than read the physical copy.
A good way to reconnect with your inner bookworm is to turn off the phone and laptops and lock yourself away in a library with an old favourite.
5. Spend more time with friends and family – it can be easier said than done
Next on our list of resolutions that Irish people make every year is to spend more time with friends and family. The difficulty is that as you get older, life can get busier, people move away, and time seems to pass more quickly, and before you even know it, you're making your next set of New Year's resolutions.
Remember, it's ok to pick up the phone and have a chat if you don't have the time to physically be there! Who knows, maybe in one of your conversations you'll find out they have made the same resolution!
4. Self-development – learning something new
Whether it be the wish to develop a new skill, learn a new language, or find a new hobby, self-development and the promise to learn something new is one of the top New Year's resolutions that Irish people make on a yearly basis and often find themselves struggling to keep.
Often, the main issue tends to be that the goal is simply too big to achieve in one year when life is busy with work, family, and other things. It's important to remember that we learn something new every day, so start small. Instead of taking on a huge goal, take little steps. Making something a habit will help!
3. Quit smoking – kicking a bad habit
Speaking of habits, there are also quite a few that a lot of Irish people want to kick, and our next three resolutions are certainly some of the most popular ones. The first of these is the aim to quit smoking. This is not specific to Irish people, but it is certainly an item that features on a lot of people's New Year's resolutions lists.
2. Stop swearing – practicing good etiquette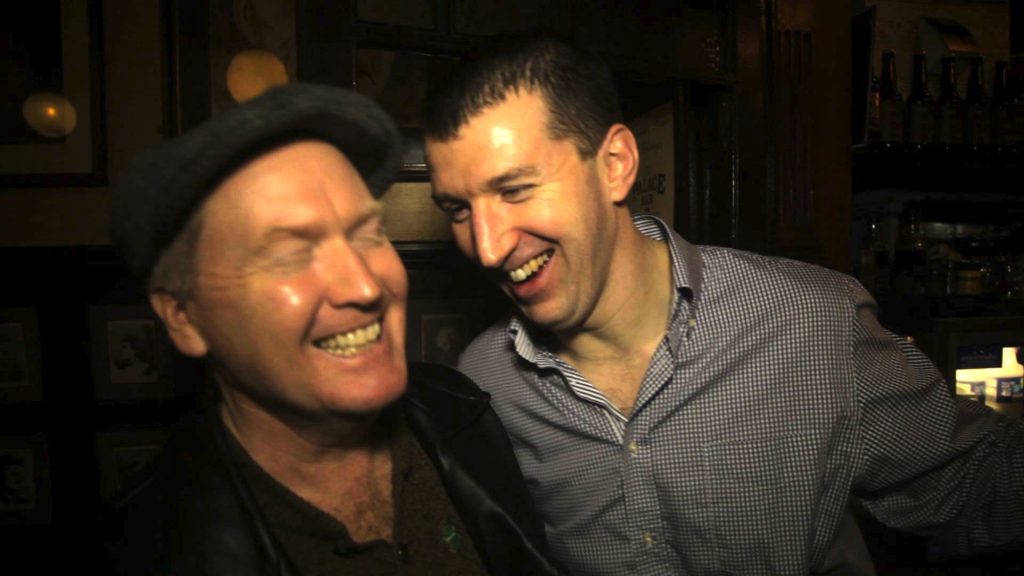 Our next habit Irish people want to kick is swearing. The Irish are a passionate bunch, and language can is a powerful tool to express emotion. Some people swear so often and so casually that it gets to the point that we don't even notice we're doing it.
This resolution is often a very difficult one to keep as old habits die hard. However, practicing good etiquette can be accomplished. Enlist a friend to help or keep a swear jar, this might be one way to save money and spend more time with friends too!
1. Drink less alcohol – starting with 'Dry January'
Topping our list is one of the most common New Year's resolutions that Irish people make and never keep. The endeavour to drink less is a struggle many people face as it forms an integral part of the social scene in Ireland.
The journey begins during 'Dry January' when the Irish pub scene goes eerily quiet and tumbleweed rolls through the bars. Suddenly 'Wet February' hits, and the resolution seems to have gone out the window as St. Patrick's Day also creeps up and takes people by surprise.
People attempt to redeem themselves during Lent and abstain once again, but by the summer they are back to their old habits as they treasure the few days of Irish sunshine they have before winter hits and the pubs are once again rocking in anticipation for Christmas.
It's an uphill battle, but it's all about baby steps! Instead of abstaining completely, change things up a bit every now and then, and instead of ordering another pint of plain, try out a mocktail or one of the many delicious alcohol-free beers available.