From estates and castles to forest trails and lakes, here are ten magical places in Ireland that are straight out of a fairy tale.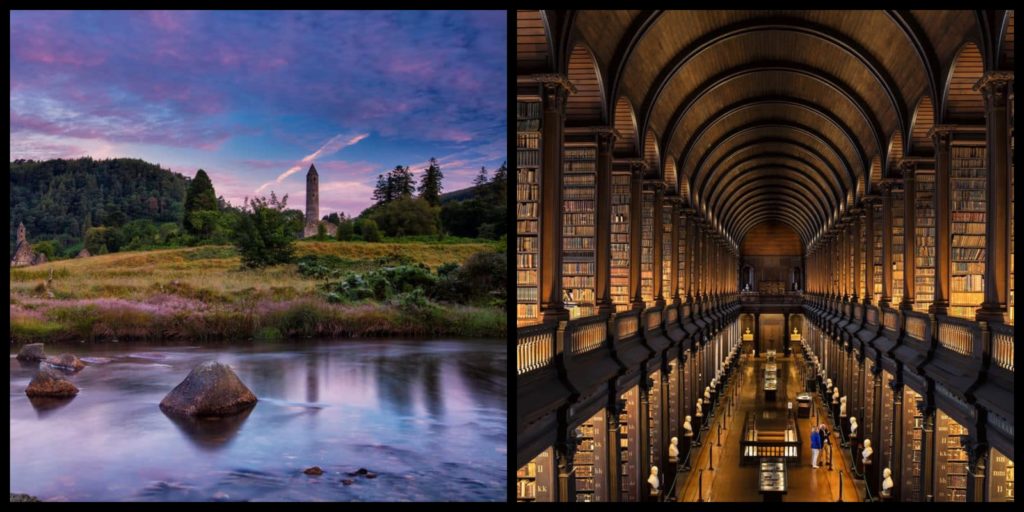 Ireland is said to be brimming with enchanted hot spots which seemingly transport you to another world. So, for a land steeped in legend and mythology, this is not overly surprising. A place full of magic and folklore, the Emerald Isle has no shortage of storybook stop-offs.
Below are ten magical places in Ireland that are straight out of a fairy-tale.
10. Antrim Castle Gardens and Clotworthy House – for an interactive fairy trail
Walk the Wonderland Wood Trail and experience a whole other world buried deep within the woods.
Taking lesser-known paths through the gardens, visitors will spy fairy houses, painted stones, quote plaques, and several wooden storybooks which, once opened, release the magic within!
Address: Randalstown Rd, Antrim BT41 4LH
9. Brigit's Garden and Café – a storybook sanctuary
Visitors to Brigit's Garden can stroll through the award-winning woodland and wildflower meadows.
The grounds are riddled with mythological features, including a stone chamber, Bogwood Throne, and ancient ring fort (fairy fort). Visitors can also check out the thatched Roundhouse and Crannóg, stone circles, and sun trail!
Address: Pollagh, Rosscahill, Co. Galway, Ireland
8. Slieve Gullion Forest Park – enter the Giant's Lair
The Giant's Lair Story Trail takes believers of all ages through dense forest and along a magical path inspired by traditional folklore.
With enchanting features such as fairy houses, The Giants' Table, and Ladybird House, plus numerous artistic pieces, including the sleeping giant, Slieve Gullion himself, visitors will feel like they've stepped right into a storybook!
Address: 89 Drumintee Rd, Meigh, Newry BT35 8SW
7. Duckett's Grove House – a building fit for a king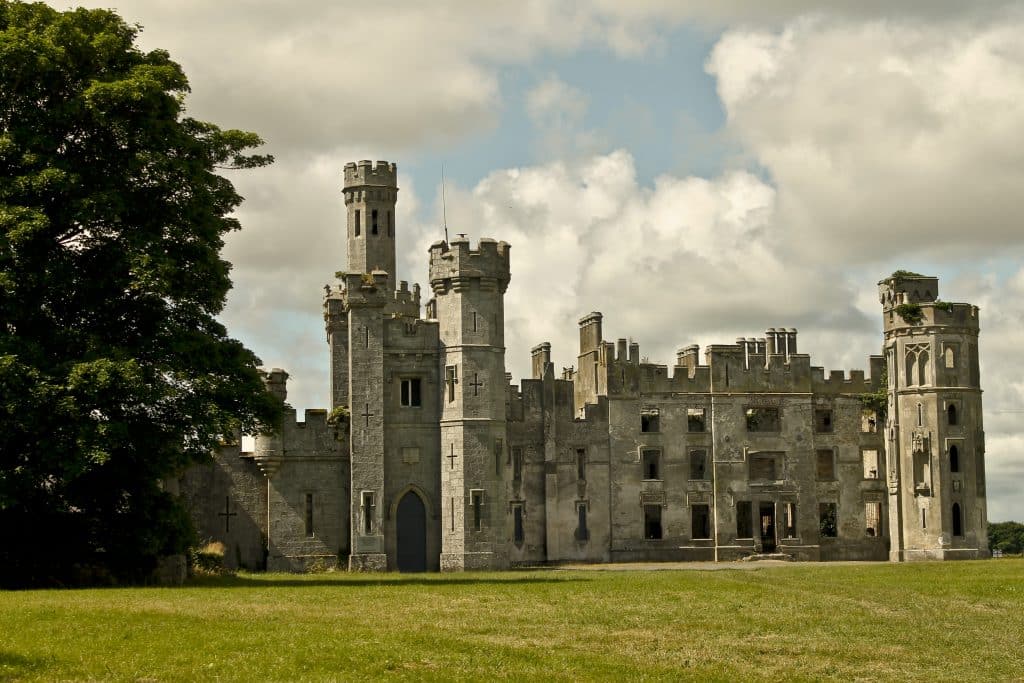 The ruins of this romantic nineteenth-century home are surrounded by beautiful walled gardens.
A stunning example of Gothic Revival architecture with towers and turrets of various shapes, high chimneys, oriel windows, plus numerous decorations and statues, it is easily one of the ten most magical places in Ireland that are straight out of a fairy tale.
Address: Kneestown, Duckett's Grove, Co. Carlow, Ireland
6. The Dark Hedges – travel the Kingsroad
The most photographed natural phenomena in Northern Ireland (namely due to its appearance in Game of Thrones), these iconic trees were initially planted to impress guests arriving at Gracehill House (the Stuart family's Georgian mansion).
Nowadays, however, visitors flock to this atmospheric tunnel to follow in the footsteps of Arya Stark along this well-recognised Westeros roadway.
Address: Bregagh Rd, Stranocum, Ballymoney BT53 8PX
5. Ashford Castle – for a royal adventure
Plucked straight out of a storybook, Ashford Castle allows visitors the chance to step into their own fairy tale with its grand gardens and regal décor.
You will even have the opportunity to ride through the surrounding woodlands on horseback like a real-life Disney prince or princess!
Address: Ashford Castle Estate, Cong, Co. Mayo, F31 CA48, Ireland
4. The Long Room at Trinity College Dublin (Library) – Hogwarts' Irish equivalent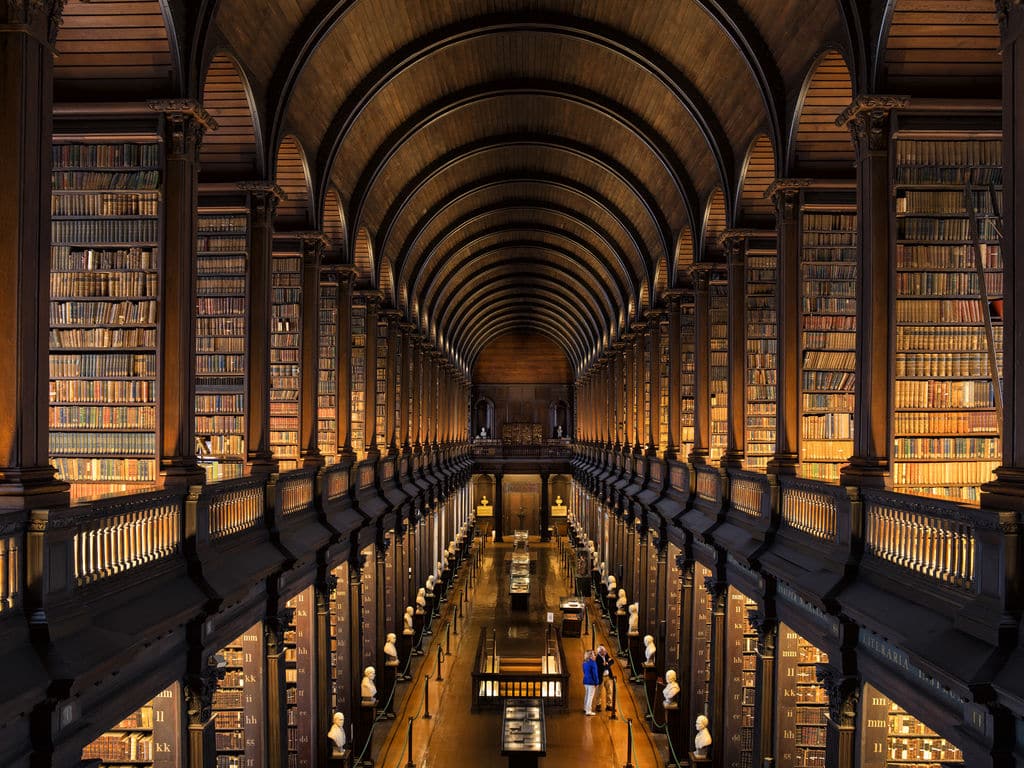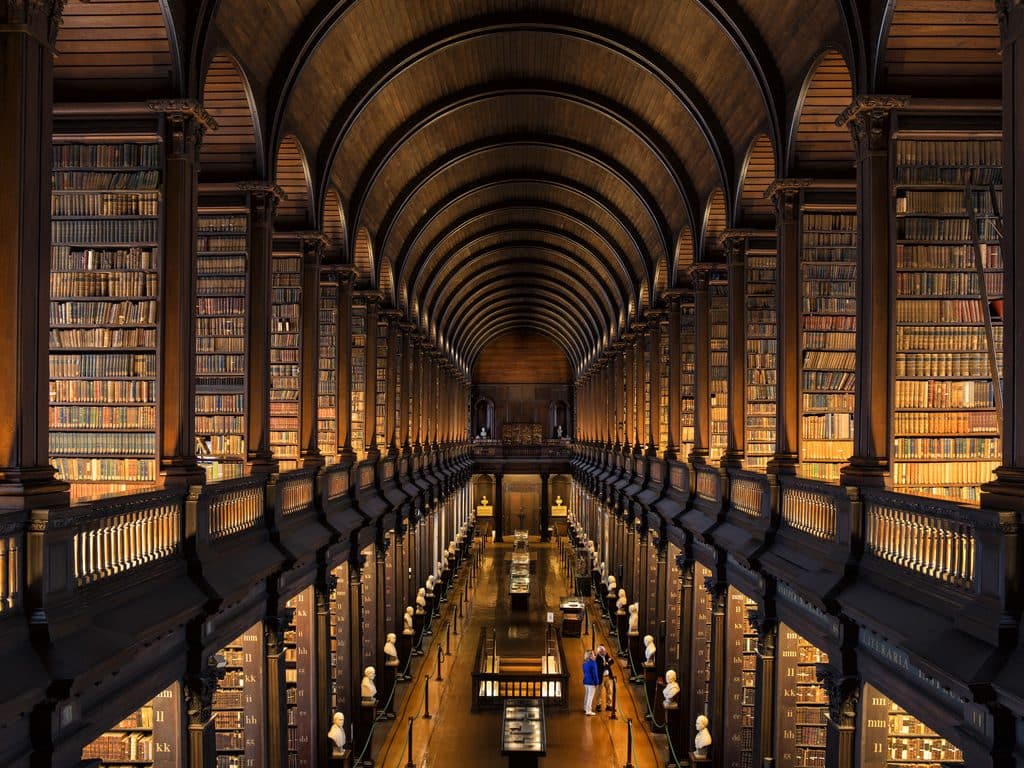 No trip to Dublin is complete without a look around Trinity College, particularly the Long Room, Trinity's picturesque library.
At 213 feet (65 metres) long, The Long Room, having been granted the right to obtain a free copy of every book published in Britain and Ireland since 1801, is home to an astonishing 200,000 books.
With a barrel-vaulted ceiling, upper gallery bookcases, and marble busts of western philosophers and writers, this is certainly one of the top ten magical places in Ireland that are straight out of a fairy tale!
Address: College Green, Dublin 2, Ireland
3. Kylemore Abbey and Victorian Walled Garden – steeped in Irish mythology
Kylemore Abbey, a private family home turned Benedictine Monastery sitting on a 1,000-acre estate complete with a Victorian walled garden, Neo-Gothic church, and both woodland and lakeshore walks.
Visitors are also encouraged to stop and make a wish at the Giants' Ironing Stone!
Address: Kylemore Abbey, Pollacappul, Connemara, Co. Galway, Ireland
2. Powerscourt Estate, House and Gardens – a true Palladian paradise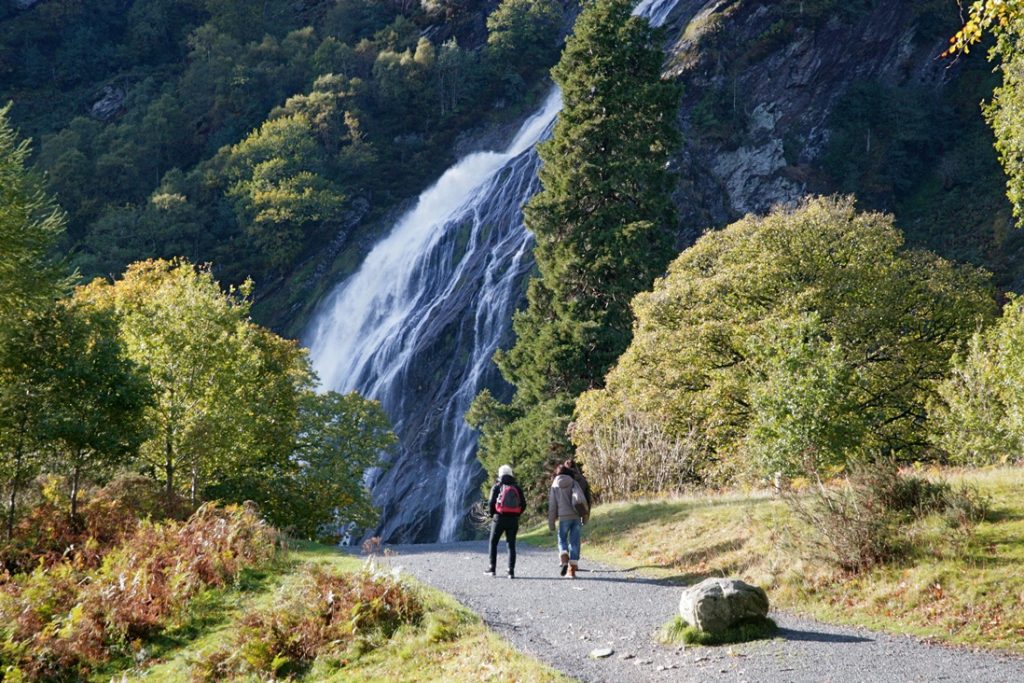 With stunning background views of Sugar Loaf Mountain, this Palladian-style mansion is surrounded by gorgeous Italian Gardens, exhibiting various European statues and ironworks.
From Triton Lake to the Japanese Gardens and the glorious nearby waterfall, this site is the perfect fairy tale escape!
Address: Powerscourt Demesne, Enniskerry, Co. Wicklow, Ireland
1. Glendalough – Ireland's answer to Avalon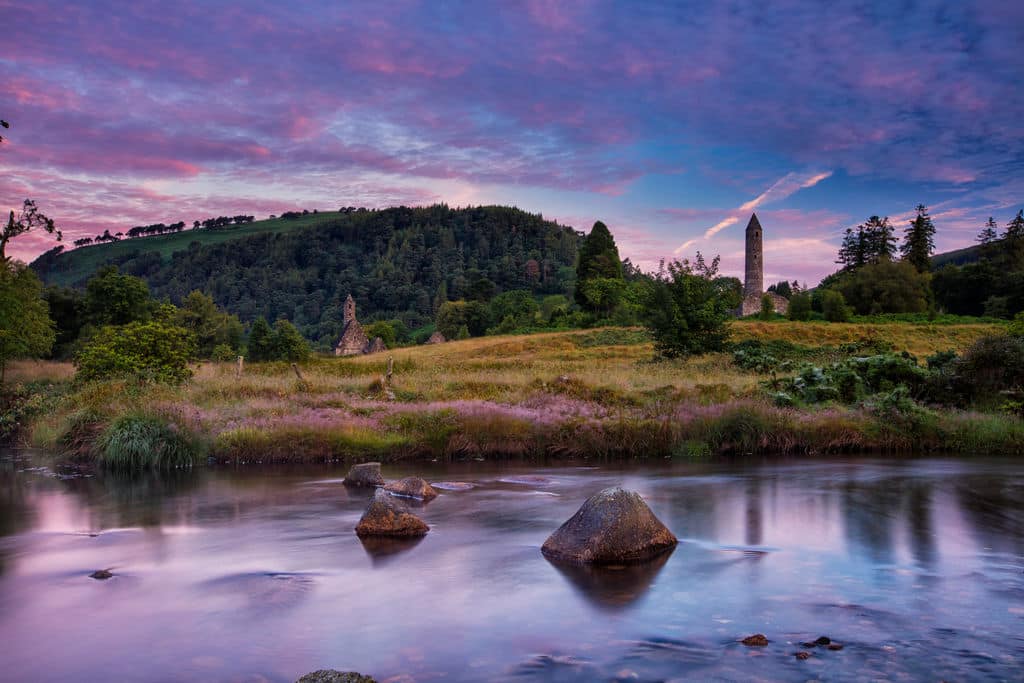 Visitors to Glendalough, the "valley of two lakes", will be awed by the early monastic ruins, glacial streams, and – most notably – the Upper and Lower Lakes which are reminiscent of something from Arthurian legend.
Offering hiking trails through a seemingly long-forgotten world, it undoubtedly tops our list of ten magical places in Ireland that are straight out of a fairy tale.
Address: Derrybawn, Glendalough, Co. Wicklow, Ireland