Ireland is known for its craic, its amazing pub culture and the love of the drink. This article brings it all together and highlights the places you need to consider if you want an amazing stag or hen do.
10. Dublin
As Ireland's proud capital, Dublin is an obvious and excellent choice for any stag and hen do. A destination full of surprises and eccentrics, the fair city will deliver a wild night of unbelievable craic. Spend your afternoon shopping on Grafton Street, or have a go at paint-balling or go-karting, or pour your own Guinness at the historic St. James's Gate Brewery in Dublin.
The capital has a massive selection of pubs and clubs so why not partake in a pub crawl for a taste of everything the city has to offer? Dublin is a definite pick for any stag/hen with overseas guests; why not partake in a tipple in Temple Bar to show them how we have the craic Irish style? Céad míle fáilte!
9. Mullingar
Famed for its regular production of handsome menfolk with the likes of Niall Horan and Bressie, Mullingar is quickly setting itself up as a prime location for pre-nuptial shindigs. Located smack-bang in the midlands, this Co. Westmeath town is an absolute must for party mad stag/hens.
Take on dinner and drinks, mix it up with a cocktail class or craft beer tasting, or play a round of bubble soccer to make the most of your time here. In the evening, Mullingar has a massive list of pubs to choose from, as well as late bars and nightclubs, so throw on your wellies and celebrate your last night of freedom in Mad Mullingar style!
8. Cork
Welcome to Cork boy, where good times never end! Nestled in the south of Ireland, Cork is an excellent destination for any stag/hen party. Cork City Centre sits surrounded by the River Lee, making it an island, providing an excellent area for water-sports activities. An exciting prospect for a daring and adventurous stag/hen party!
If you don't fancy splashing about on your hen weekend; Cork has a thriving comedy scene so why not take a tour of the city's top comedy clubs? By night, Cork is a whirlwind of excellent pubs, clubs and bars to take your pick from; wherever you choose, you won't be disappointed.
7. Galway
Galway is the cultural heartland of Ireland so there is no shortage of things to do and see in the city. Take a stroll down Galway's cobbled streets and enjoy live music at every turn, attend a good aul trad session, enjoy some craft beer or take in the views in Connemara.
At night, you can look forward to having some serious craic as Galway's renowned night-life scene is vibrant, colourful and chocker-blocked with choice. So, whether you prefer a good jig or shaking it to techno, Galway's natural diversity will have any stag/hen spoilt!
6. Kilkenny
Got a classy stag/hen to please and nowhere to go? Fear not, Kilkenny has you covered. As a medieval city, Kilkenny has been hosting elegant soirees since the dark ages. It's a city that prides itself as a historical hub, with lots of fascinating, fun activities to do during your stag/hen weekend.
Walk around the Medieval Mile and drink in the rich history of Kilkenny as you explore the city. For day activities, Kilkenny has a silly side that is sure to provide a few chuckles. There's bubble football, Ghost tours and splat ball to name just a few! Kilkenny also has a lively, engaging night-life with plenty of locations for your party to sip on some whiskey and have a fantastic time.
5. Bundoran, Co. Donegal
Ah, beautiful Bundoran! Located along the Wild Atlantic Way, this coastal town isn't nicknamed 'fundoran' for nothing. The scenic Donegal town boasts extraordinary beaches that surfers have flocked to for decades. Why not try your luck at surfing the legendary white waters with one of Bundoran's many surf schools?
The town also has a selection of late-night pubs and clubs where locals and tourists alike can throw shapes to dance and house music. If water sports & clubs don't get your adrenaline pumping, why not luxuriate in one of the town's renowned seaweed baths? Or alternatively, you can entertain the big kid in stags/hens by paying a visit to the local amusement park!
4. Sligo
Move over Yeats, Sligo is quickly developing a reputation as a fan favourite for stag/hens looking for something a bit out of the ordinary. Known as the Vegas of the West, Sligo town has a diverse nightlife that offers everything from classic pub trad sessions to drum and bass sets.
Sligo isn't a massive town, so everything is conveniently situated within a reasonable walking distance. As far as the day activities go, there is something to please everyone: stand-up paddle boarding, gin-tasting classes, crystal maze challenges, surfing, zip –it forest adventures, treasure hunts and much more. And remember, what happens in Sligo…stays in Sligo.
3. Carlingford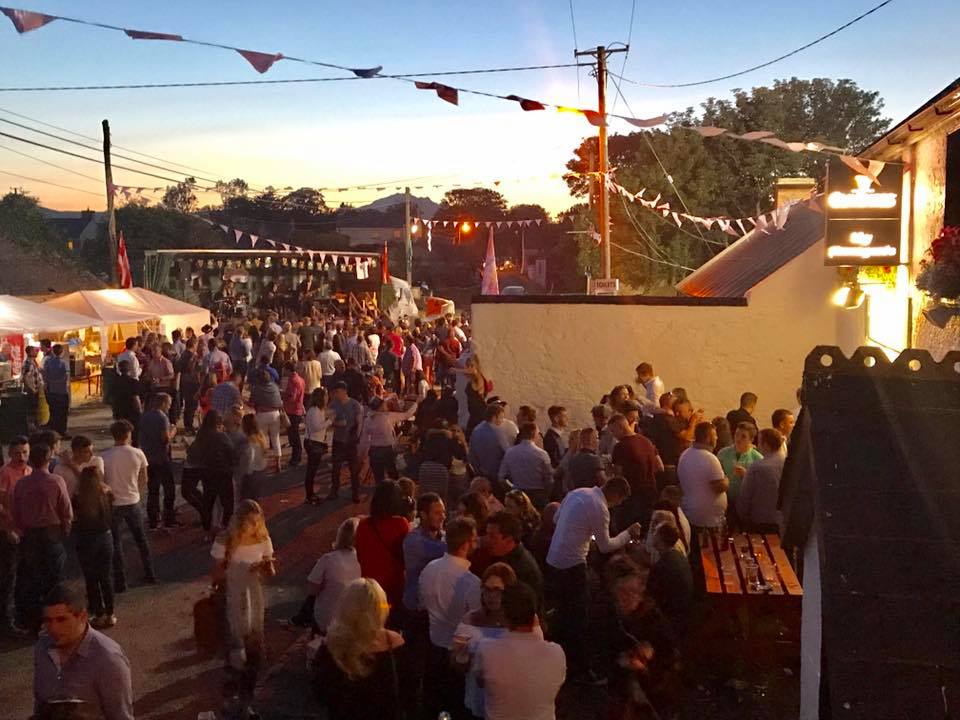 Carlingford is a must-do for any adventurous stag/hens in Ireland. While this beauty of a town has much to offer in terms of sightseeing, history, hotels, restaurants, it also offers a wide range of outdoor pursuits that will challenge that most competitive of stag/hens. Go full blown hunger-games and try your luck at horse riding, archery, windsurfing, kayaking, golf, hill walking, sea angling, sailing, rock climbing or abseiling to mention but a few.
For those of us less athletically inclined, why not spend some time in the local boutiques including Men & ladies fashion, crafts and jewellery. For the foodies, there are excellent Italian, gourmet and authentic traditional restaurants. Like all good Irish towns, Carlingford has plenty of welcoming local pubs where the craic is legendary.
2. Limerick
Limerick City is the craic capital of Ireland's Mid-West. The area has a colourful medieval history, having been conquered by the Vikings in the 9th century, so the city is well equipped for your stag/hen invasion! Why not try some indoor wall climbing in the city centre or kayaking across the Shannon?
And of course, a stag/hen in Limerick wouldn't be complete without a game of hurling & camogie! Whatever you and your crew settle on, make sure you save some energy to take on a pub crawl at the end of the day! Limerick City has a wonderful range of venues to pick from when it comes to the session, so get suited and booted!
1. Carrick-on-Shannon
Don't let the beautiful scenery fool you, Carrick-on-Shannon is well on its way to becoming the Magaluf of the West. Situated in the heart of lovely Leitrim, Carrick-on-Shannon has long held a reputation as a Stag/Hen mecca. Infamous for its bustling club and pub scene, Carrick also boasts an array of exciting indoor and outdoor activities to please even the pickiest groom/bridezilla: shooting & archery, paintballing, go-carting, life-drawing and booze-cruises are must-do's to really kick it like they do in Leitrim.
For all the culture vultures out there, Carrick-on-Shannon is home to The Dock, one of Ireland's finest arts centres. The Dock showcases a full programme of theatre and music performances, exhibitions, workshops, as well as hosting performances from Ireland's top comedians.