Ireland is a land of tall tales, long-loved legends and folklore passed down as the Bible from one generation to the next. We are known worldwide for our passion for storytelling, and it is an element of our culture that has transcended centuries.
The only problem is that over time, it can be easy to lose sight of what is fact and what is fiction. So here it goes: 10 Irish myths debunked.
10. Saint Patrick brought Christianity to Ireland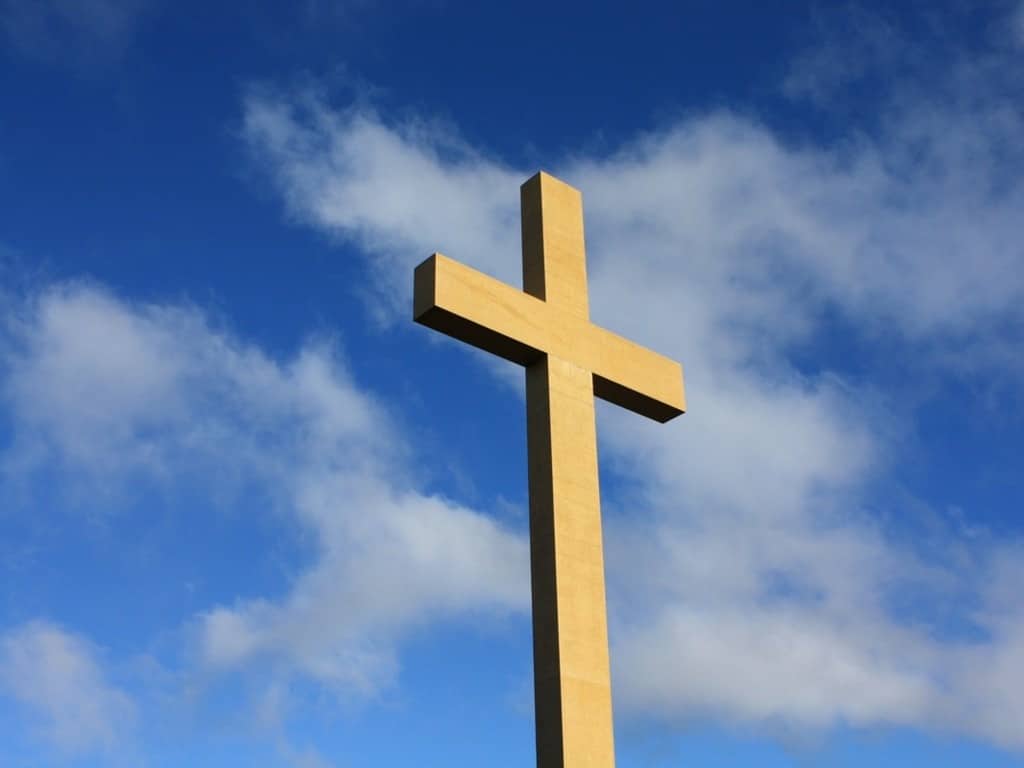 Number 10 on our list of top Irish myths debunked relates to the Patron Saint of Ireland. Legend has it that Saint Patrick himself brought Christianity to Ireland, however, that is not entirely right.
A bishop named Palladius was sent to the Emerald Isle by Pope Celestine in 431. It is suggested people on the island of Ireland already had encountered Christianity by that time.
Result: FALSE
9. Irish Aran Jumper-Making is an Ancient Craft
For our second Irish myth debunked, let's take a look at Aran jumpers. It is said that the art of Aran jumper making is as old as the sea, an Irish craft that is intrinsic to ancient life on the island. Although this is a sweet story (and one we wished to be true), it is a big fat myth!
In fact, Aran Irish jumpers only came into production in the 19th century. They were introduced by a group of entrepreneurial-minded women who saw a market for the knitted sweaters.
Result: FALSE
8. You Will Never Beat the "Fighting Irish"
It is said that you'll never beat the "fighting Irish". Although we do know how to "give it socks" (a colloquial expression to give it our all) in a sports match, big game or a fight, we have been beaten before.
Result: FALSE
7. The Shamrock is the Official Emblem of Ireland
The shamrock is known worldwide as the emblem of Ireland. As a matter of fact, however, it is not our emblem at all. We can probably blame souvenir shops who push overly-twee items – like shamrocks – to garner tourist attention.
Our actual national emblem is, in fact, a harp! We are also the only country in the world to have a musical instrument as our emblem. The oldest known harp in the world resides today in Trinity College Dublin and dates back to at least 1300!
Result: FALSE
6. Shamrocks Only Grow in Places Where St. Patrick Walked
Number six on our list of top Irish myths debunked is again related to Saint Patrick. It is told in Irish myth that shamrocks only grow on patches of earth where the legendary Saint has walked. This, of course, is utter nonsense!
Result: FALSE
5. Saint Patrick Drove Snakes from Ireland
Probably the most-known Irish myth would be that Saint Patrick drove the snakes from Ireland. As cool as that would have been, it is total rubbish.
Snakes, however, have not existed on the island of Ireland for thousands of years. The last Ice Age made it literally impossible for these slithery specimens to survive in the Irish climate.
Result: FALSE
4. Leprechauns are Real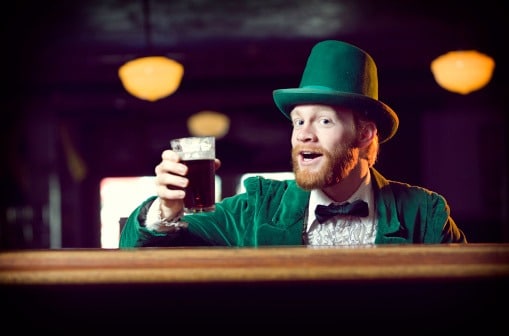 It would be hard to imagine anyone out there believing that these little mischievous characters do exist. In case there is any uncertainty however, the fact of the matter is that leprechauns are mythical creatures through-and-through.
Leprechauns are usually depicted with a green suit, a hat and a red beard. They are always up to mischief and balance their time between shoe-making and hiding pots of gold at the ends of rainbows.
Result: FALSE
3. Every Shamrock has Four Leaves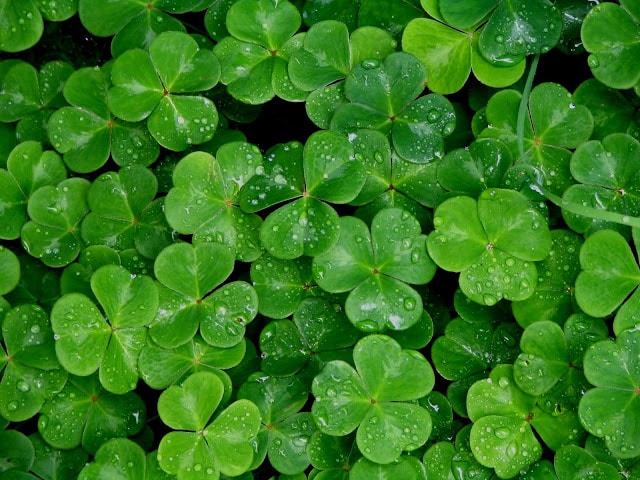 There is actually a mass misunderstanding on this one. While regular shamrocks have three leaves, a "lucky" shamrock has four leaves and are not easy to come by.
Shamrocks are often confused with clovers, which look nearly identical to them. Naturally, clovers have four leaves, and it is considered extremely lucky if you find one with three leaves.
Result: FALSE
2. Saint Patrick Was Irish
It is a common misconception that Saint Patrick was Irish. Nope! In fact, he would have been born in what is today the UK. Instead, he was sent as a missionary to the Emerald Isle and his intent was to spread the word of Christianity. Result: FALSE
1. Green is the official Colour of Ireland
This has to be one of the biggest misunderstandings and most widely believed Irish myths out there, but green is NOT the official colour of Ireland. Over the generations, the colour has become synonymous with the island, and nicknames like the "Emerald Isle" only support this.
The official colour is, in fact, blue! Many nationals even trip up on this one, so don't feel too bad if you didn't know it either.
Result: FALSE