All countries have customs but Ireland has quite the number, many of which you should know before visiting.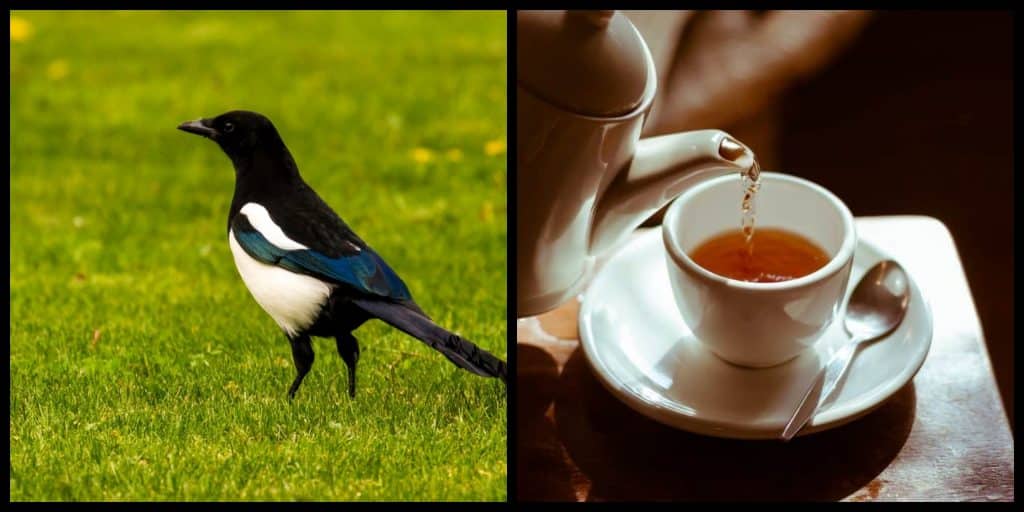 Ireland is an island country located in Europe. With a population of only 6.6 million, it is small in size but packs quite a punch.
The country is synonymous with traditional Irish music, pub culture, rolling green pastures, and creamy cold pints of Guinness. But what is also inherently Irish, are its common customs.
All places have customs. They are inextricably interconnected with aspects of society, imposed onto its residents from a young age.
For all of you planning a trip to the Emerald Isle soon, here are 10 Irish customs you should know before visiting Ireland.
10. Not taking a compliment – as humble as steak and Guinness pie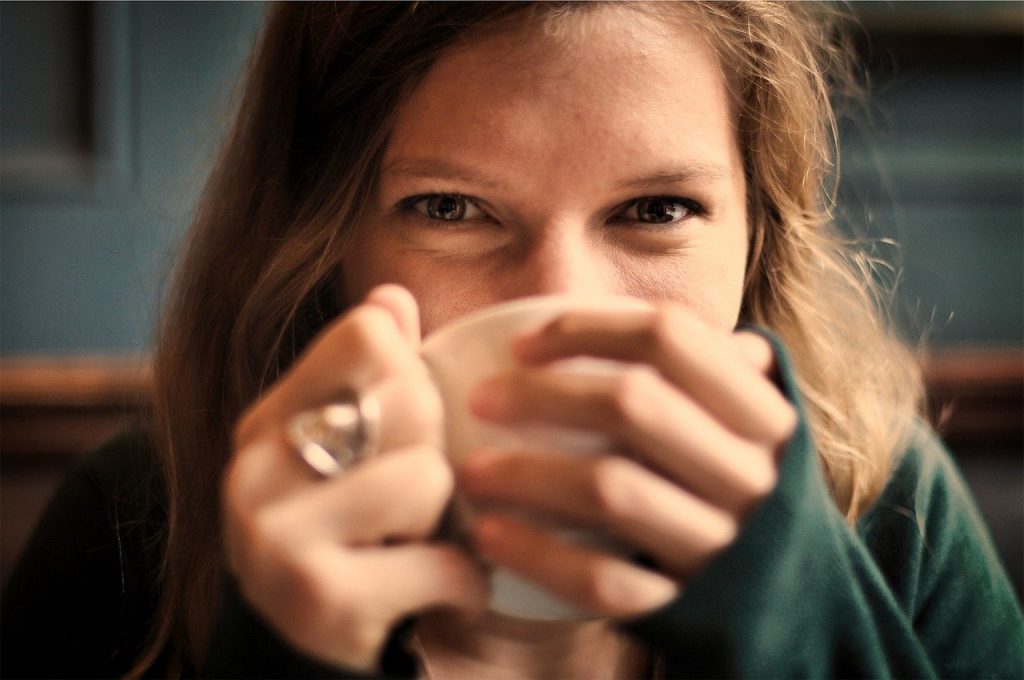 The Irish are a modest bunch. What this translates into is a hell of a lot of people who can't take a compliment!
Give it a try and you're likely to hear every awkward statement under the sun, somehow redirecting the compliment in any direction other than onto themself.
9. The superstition surrounding magpies – nobody wants bad luck
The Irish are wildly superstitious. A childhood rhyme sang upon seeing a magpie(s), goes "one for sorrow, two for joy, three for a girl, four for a boy, five for silver, six for gold, seven for a secret never to be told".
The concept is that by saluting a magpie, you can "undo" the fortune you were facing upon seeing whatever amount of magpies.
8. Getting seriously dressed up at Halloween – we really commit
The Irish love Halloween; like seriously love Halloween! Expect for people to be out en masse on the spookiest night of the year. Costumes are considered compulsory by your comrades.
7. The itchy-nose effect – we've got a sixth sense for conflict
Another Irish superstition you should know before visiting Ireland is that many Irish people think an itchy nose is the sign of an impending argument.
Most of the time, this looming fight is prevented by being slapped on the back of the hand. By doing this, it is believed that the potential fight can be avoided.
6. The Late Late Toy Show at Christmas – it's a Christmas tradition
Every Christmas, an average of 1.3 million people tune in to watch the Late Late Toy Show Christmas special on RTÉ live. That's not even counting those who watch it on re-run, stream, or record it!
This Christmas TV special has been running since 1975 and has become synonymous with Christmas spirit.
It showcases the most coveted and coolest toys for kids that year. It hosts tonnes of child participants, entertainment, and performances, so it doesn't matter if you're eight or 80 – watching this is a real Irish custom.
5. Rounds of pints – sharing is caring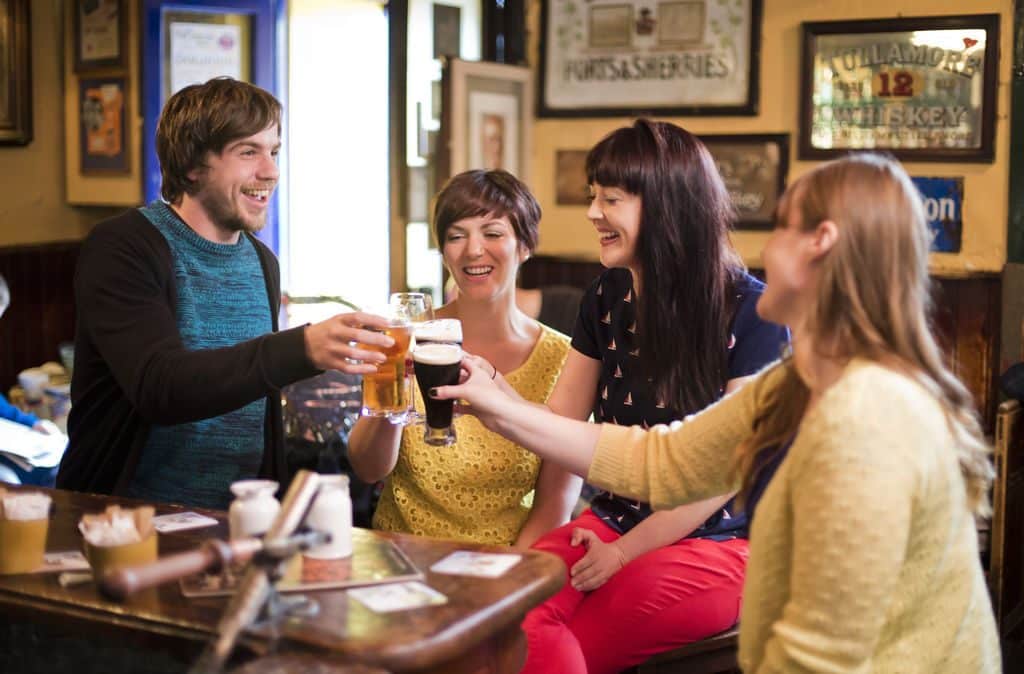 One aspect of Irish culture is how we consume pints of alcohol: the Irish drink pints by rounds.
It's is a system of consuming alcohol imposed in groups of friends. One person starts by purchasing a pint for everyone in the group; after they have finished that "round", another person buys everyone in the group a drink. This process continues until everyone has purchased one round.
4. Saying "sorry" – our mammies taught us well
In Ireland, people use the word "sorry" instead of "excuse me".
For example, if you're walking on a busy city street and are bumping into other people passing by, you use "sorry". The Irish are pretty polite, so you'll hear it a lot.
3. Selection boxes at Christmas – who doesn't want boxes of chocolate?
A popular Irish custom is to give a selection box (a term for a box of assorted chocolate bars) to a loved one at Christmas.
Kids, in particular, receive a tonne of these around the festive seasons, but truthfully, this Irish custom has no age limit.
2. Saying "thanks" to the bus driver – they deserve it!
As mentioned earlier, the Irish are polite people and one proper Irish custom is always to greet and, more so, thank the bus driver.
It's nice to be friendly and kindness is generally responded to well; so, hop on board! This could easily be added to our article on 10 absolutely essential things to know before visiting Ireland.
1. ALWAYS offering a cup of tea – it'd be rude not to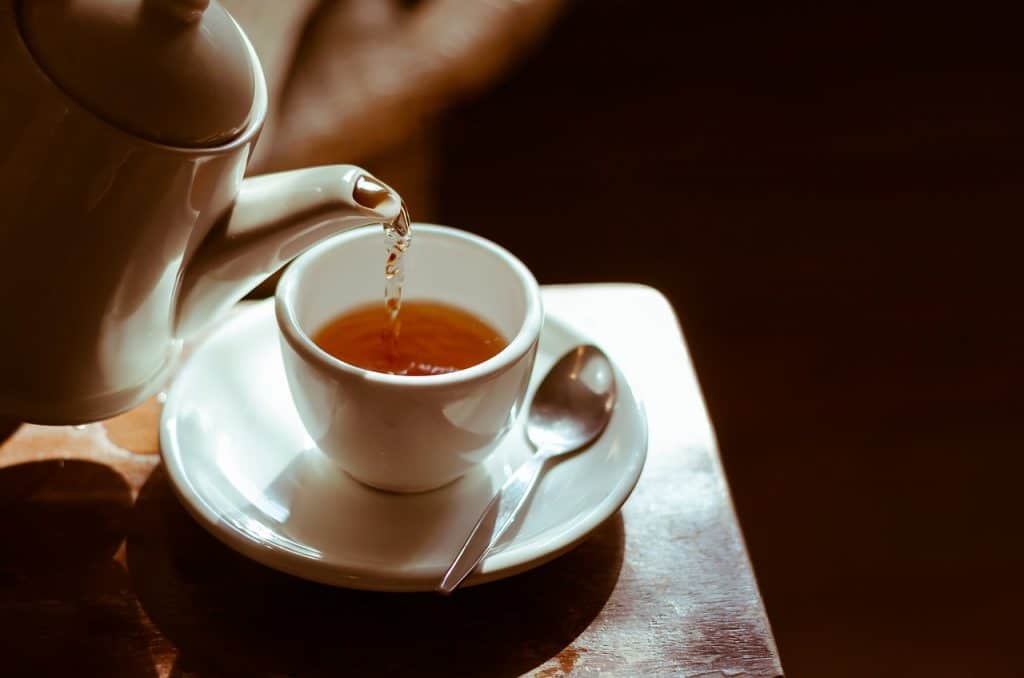 If there's one Irish custom you should know before visiting Ireland, it is that Irish people always offer guests visiting their home a cup of tea (or even a few).
It's seen as a sign of welcome. And it's pretty safe to say, if you're not a tea fan pre-visit to Ireland, you're sure going to be once you leave.