These are the ten most incredible places in County Kerry, Ireland, that you never knew existed.
Every county of Ireland has beautiful spots, but we believe County Kerry has some truly unique and understated places that don't get appreciated enough. Here are our top ten most incredible places in Kerry that you never knew existed.
10. Skellig Islands – for cinematic Irish landscapes
Rising in popularity, the Skelling Islands are well-known for being the filming location of the Star Wars film series. Skelling Michael, the most-visited of the islands, was the backdrop for three different films in the series and featured iconic scenery that attracts more and more visitors every year. But even if Star Wars isn't your thing, these islands are worth a visit for anyone who loves the wild outdoors.
9. Dingle – a cosy town surrounded by natural beauty
Once named the 'most beautiful place on earth' by National Geographic, the Dingle Peninsula on Ireland's Wild Atlantic Way gives way to a glimmering ocean, starlit skies, and magnificent walks.
Dingle town is arguably one of the island's most charming. It's famous for its dolphin mascot – Fungie, who has been a resident of the surrounding Dingle waters since 1983.
8. The Ring of Kerry – one of Kerry's most famous coastal areas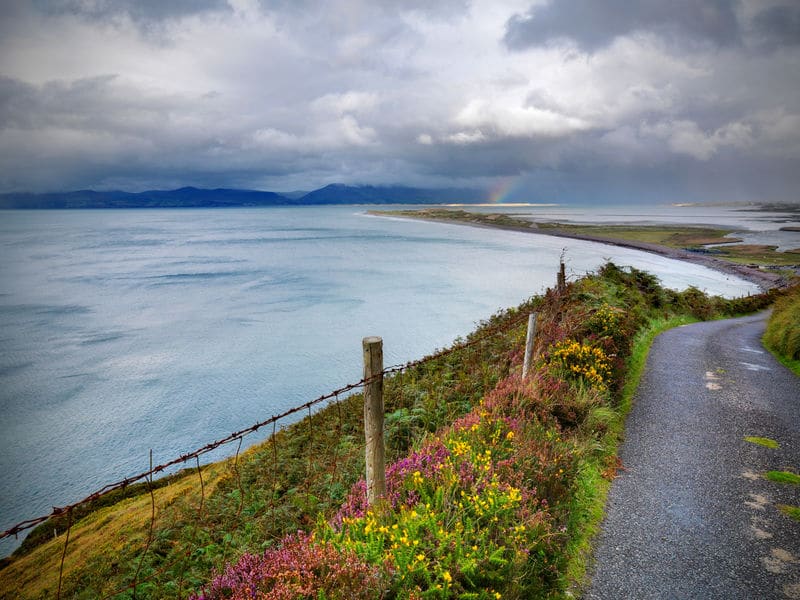 One of Kerry's most popular spots, the Ring of Kerry is chock-full of rugged pathways, lush greenery, and coastal routes that look out over the Atlantic.
This is a location to add to your weekend itinerary as the 180 kilometres of winding roads will allow for days of exciting adventures.
7. Valentia Island – an escape from the urban world
One of Ireland's westernmost points, Valentia Island lies in the southwest of Kerry and is linked directly to Portmagee by the Maurice O'Neill Memorial Bridge.
This beautiful island was once a station for the first-ever commercially-viable transatlantic telegraph cable, making it more than worthy of being on this list.
6. Killarney National Park – a paradise of rare animals and historic foliage
The first official national park in Ireland, Killarney National Park has become one of the country's greatest places of natural beauty.
Certified by UNESCO, the national park contains colourful foliage, gorgeous pathways, and the elusive red deer. One of the park's best features is its flexible methods of exploration, as visitors can tour the area by foot, car, boat, or even on horseback.  
5. Ballybunion – for those with a penchant for outdoor activities
Ballybunion, sometimes also called Ballybunnion, is a large seaside town and popular resort that spans across 15 kilometres of Kerry's coastline.
Hosting a Men's Beach and Ladies Beach, the seaside town is renowned for its historic gender-specific swimming areas. However, if coastal views and outdoor water sports aren't on your schedule, then enjoy the scenic castles or marvel at the world-famous golf club.
4. Uragh Stone Circle – where you can step back in time
We're cheating slightly with this one because County Kerry and County Cork shares the Beara Peninsula, but the historic area is home to the Kerry-owned Uragh Circle, a set of megalithic monuments from a time gone by.
This set of rocks is particularly famous for being close to one another and in such a perfect circular formation.
3. The Gap of Dunloe – geological magnificence for the seasoned traveller
A narrow mountain pass hedged between the MacGillycuddy's Reeks and Purple Mountain, the Gap of Dunloe was forged by glacial flows and spans over 11 kilometres, offering plenty for even the most rigorous of adventurers.
The pass is accessible by foot, bike, and horse-drawn wagon, meaning you can get creative with how you choose to explore the area.
2. Kerry Cliffs – an understated rugged landscape
Not as popular as their world-famous cousin, the Cliffs of Moher in County Clare, the Kerry Cliffs are equally as beautiful and only lack fame due to being less accessible by public transport.
These magnificent rugged faces stand at over 1,000 feet and were formed 400 million years ago, offering panoramic views across the cape.
1. Carrauntoohil – the highest point of the MacGillycuddy's Reeks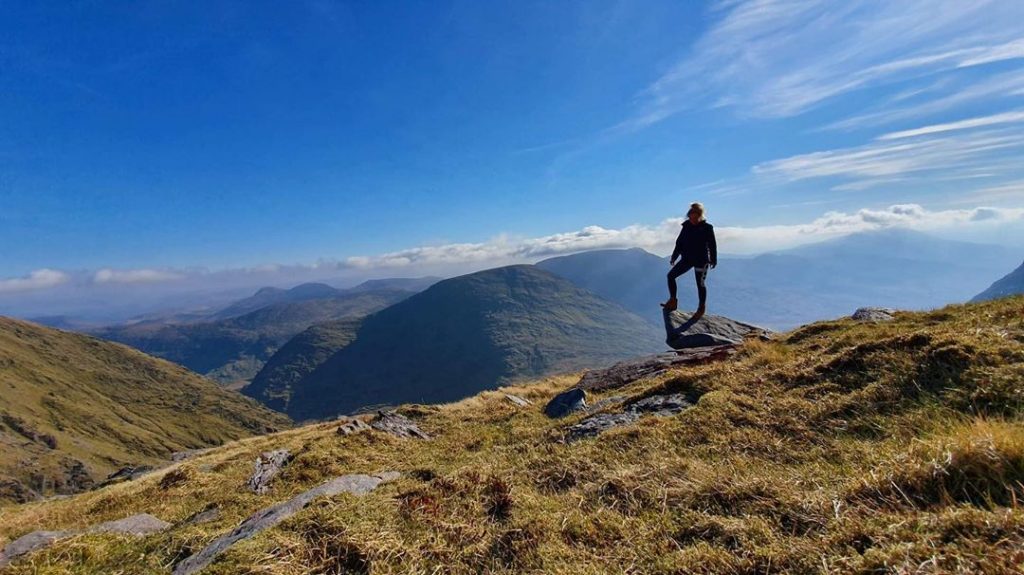 At the top of our list of incredible places in Kerry that you never knew existed is Carrauntoohil, the highest point of the MacGillycuddy's Reeks mountain range. Rising to just over 1,000 metres, it has been given the popular nickname "Devil's Ladder". Climbers aim to reach the summit so that they can witness the famous iron cross and striking views that stretch across the Irish countryside.
Next time you're planning a visit to Ireland, make sure you check out one of these incredible places in Kerry. And if you plan on extending your excursions outside of Kerry, then why not visit one of these equally epic areas elsewhere on the Emerald Isle.