Many cathedrals and churches in Ireland double as tourist attractions. As a result, they accrue quite a variety of Google reviews. Here are 10 that we find amusing.
Ireland is laden with churches, cathedrals, and places of worship. As it is an ancient country with traditionally strong religious ties, many sightseers in Ireland are directed towards these places, which – denomination or faith aside – are impressive in terms of scale and architecture.
On that note, however, what this results in is many conventional places of worship becoming tourist attractions and, in turn, reviewed at large on Google and other user-populated web platforms.
Check out these ten hilarious Google reviews of cathedrals and churches in Ireland. If we didn't know they were from Google, we might think they're quotes from Father Ted!
Note: These reviews are quoted verbatim, with no changes whatsoever to wording, spelling, or punctuation.
10. Shandon Bells & Tower, St. Anne's Church, Co. Cork
This visitor to St Anne's in County Cork was wildly underwhelmed by the church and Shandon Bells, which are a major tourist attraction. Saying that, they don't seem very blown away by Cork city either:
(Translated by Google) "Nothing exceptional, like the whole city of Cork."
(Original) "Niente di eccezionale, come tutta la città di Cork."
9. Christ Church Cathedral, Christchurch Place, Wood Quay, Co. Dublin
This attendant to Christ Church Cathedral – a major tourist attraction in Dublin – sees their money better spent on a bag of chips: "Rip off don't get moneys worth don't get too see full church bells or anything better buying a bag of chips tbh"
8. St Malachy's Catholic Church, Belfast
This visitor liked their visual surroundings but clearly not their aural surroundings: "Nice building, noisy bloody bell!"
All we can say is: bells in a church is pretty standard though, mate.
7. Holy Cross Catholic Church, Belfast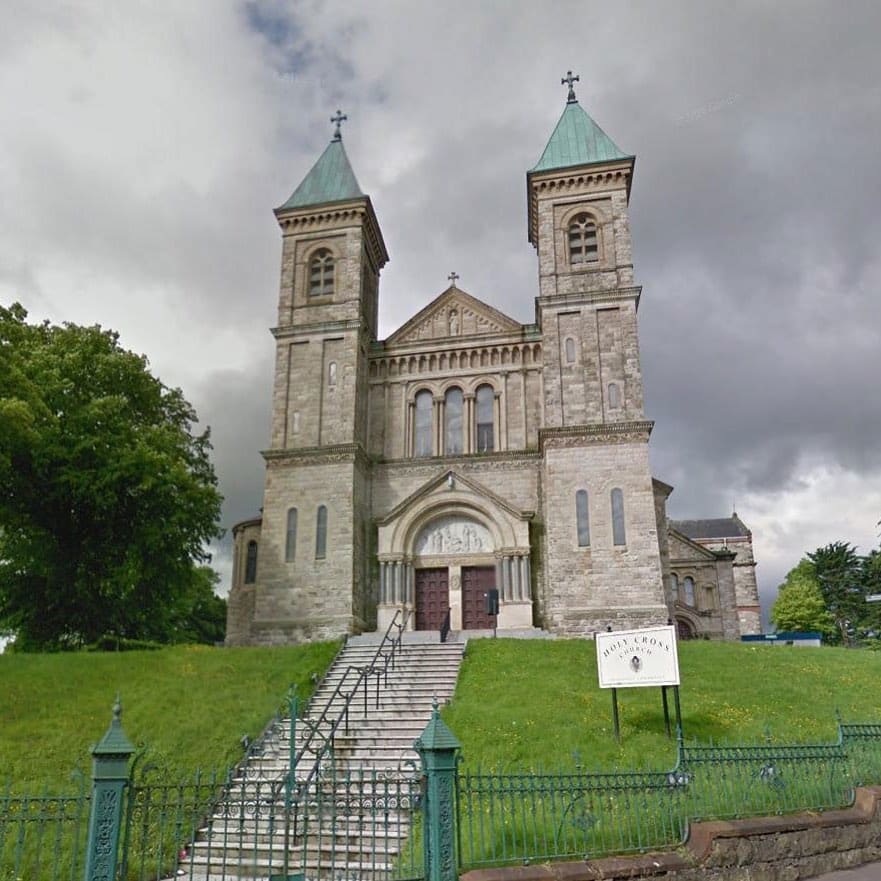 Either this church-goer is encouraging us to avoid churches or has merely marked this venue down for being a church. Either way, it seems like a random statement from Father Ted: "Don't do churches".

6. Church of the Holy Trinity, Donaghmede
In case there is any confusion, this is not an activity centre or music venue. We should all thank this reviewer for clearing that up: "It's a church….. ssssssh".

5. Saint Fin Barre's Cathedral, Cork
Google has translated this review into English; essentially what we learn from it is: if we want to get such bad allergies that we end up in hospital, this is the cathedral to visit:
(Translated by Google) "There were many trees we got allergies. If you want to end up visiting the hospital is the best choice (do not forget to stop by the busy harbour, there are maritime jam)"
(Original) "Había muchos árboles nos dieron alergia. Si quereis acabar visitando el hospital es la mejor opción (no os olvideis de pasar por el transitado puerto, hay atasco marítimo)"
4. St Patrick's Cathedral, Saint Patrick's Close, Dublin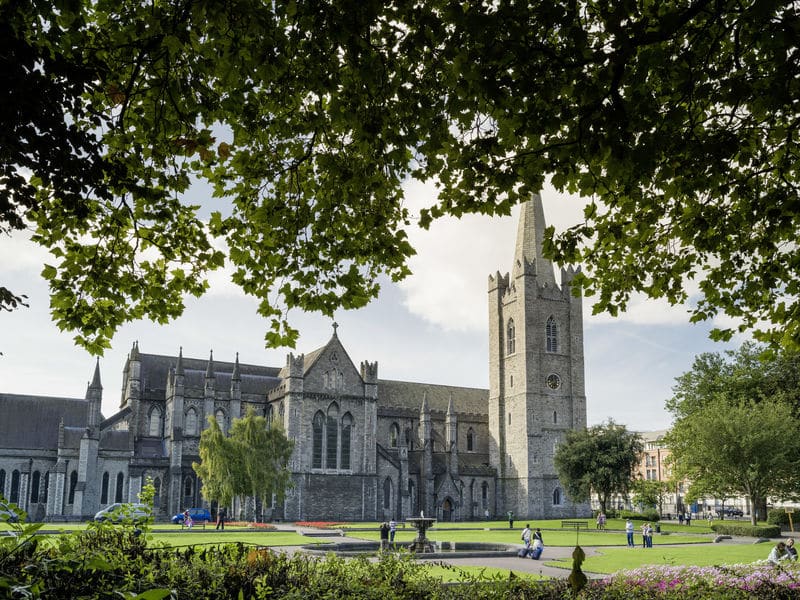 This hilarious Google review of a famous Irish cathedral is just farcical, but damn do we love it too: "ANNOYED… They don't worship leprechauns!!!"
3. St. Cannice's Cathedral, Kilkenny
Even praying costs money these days, according to this reviewer, who went to the beautiful St. Canice's Cathedral to say a prayer: "I went to say a prayer but they charge E4.50". The question is, did this person end up paying the hefty price to say that prayer? We will never know!
2. Christ Church Cathedral, Christchurch Place, Dublin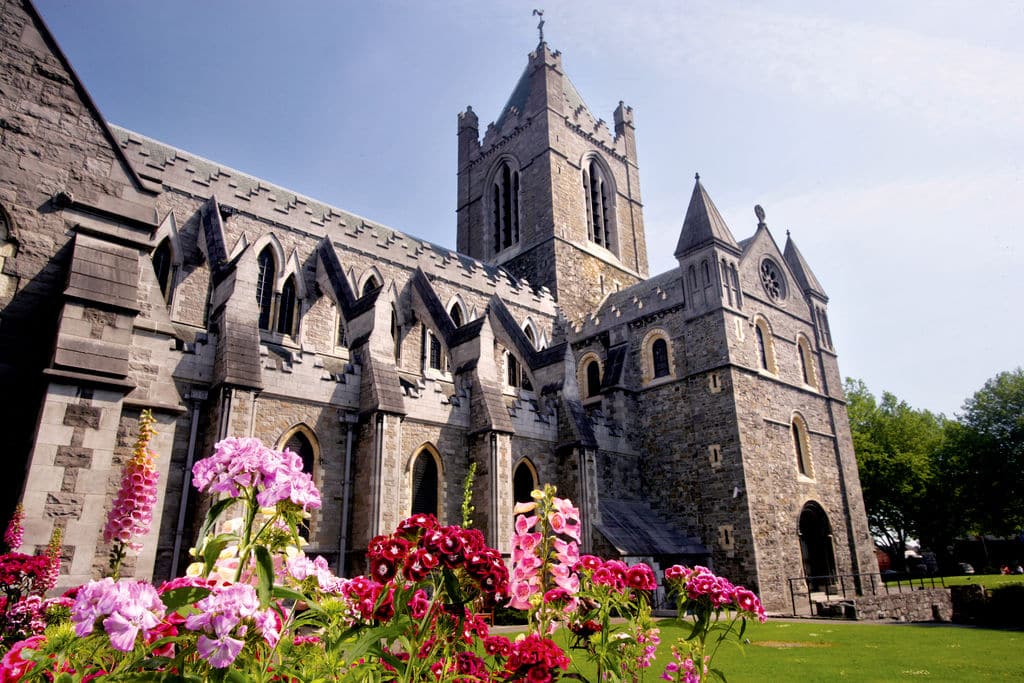 We've already listed a review of this church (see #9), but it has so many amusing reviews that we had to include another one. Obviously, this one is a pretty harsh statement, but if we are to judge it on comedic effect alone, it's pretty hilarious. Especially if we take into consideration that this is one of the grandest, most impressive cathedrals in Dublin.
"Absolute kip. Wudnt piss on it if it was on fire."

1. St Patrick's Cathedral, Saint Patrick's Close, Dublin
We mentioned a review of this church as #4, but there's another review of St. Patrick's Cathedral – the preeminent churchly attraction in all of Ireland, one could argue – that deserves the top spot on our list. This verbose-reviewer takes to Google in this hilarious review. Here's what they have to say:
"Dublin's largest Carroll's Irish Gifts, without the nice sweaters. Walls are plastered with recent, clearly paid "memorial" plaques. There's hardly room to move without tripping over a display, sign board, or kitch table. It only resembles a church from the choir stalls forward."
This abomination made me embarrassed to be a member of the same Communion. Considering the Roman Catholic Church is still operating out of a temporary Cathedral since the British Army took this one and Christ Church, maybe the Church of Ireland could return it and set up a shop on O'Connell Street to sell its little stuffed leprechauns and Celtic Crosses made out of peat."