So the contributers of Irelandbeforeyoudie.com went on a little Irish Road Trip recently and it was fantastic! As we soon discovered, one of the best aspects of a roadtrip is the hidden gems you discover when lost or on the way to a well-known attraction. Sometimes these gems turn out to define your memories rather than the tourist hot-spots! Here is a list of our top 10 from Summer 2015.
1. The N67, Co. Galway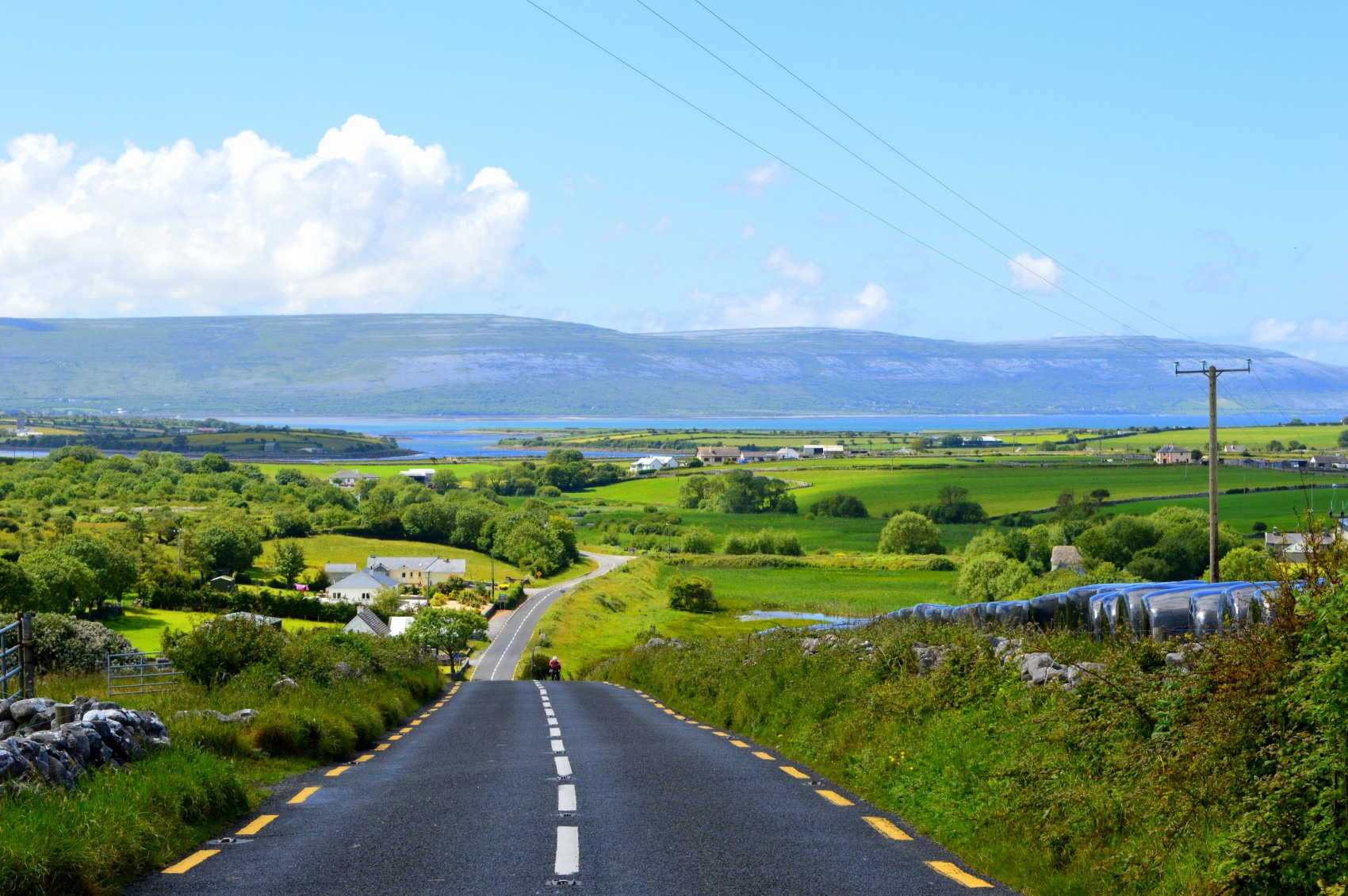 We were on our way to the cliffs of Moher on the N67 and we had to stop the car and take in this view! Wow!
2. Amazing pools above Bloody Bridge, Co. Down
This little gem is located close to the lovely seaside town of Newcastle. There are some fantastic pools upstream which are amazing to take a swim in. Needless to say a few cannonballs were performed!
3. Glenevin Waterfall, Clonmany, Co. Donegal
This place was better than we imaged. We thought it was just going to be a pretty standard waterfall but we were completely wrong! It was sensational! I must mention the locals were amazing too. Whilst I was at the waterfall, I took off my coat to get a few pictures before walking back down the 2km path to the car park and then driving off. After driving 20 miles, I discovered that I left my coat at the waterfall! Annoyed at myself and the time we were wasting on our tight schedule of Irish places, I turn back. When we got to the car park, my coat is hanging from a tree at the bottom of the long path. Some legend brought it the whole way down from the top! Thank you to whoever you are!
4. The N59 towards Kylemore Abbey, Co. Galway
This shot was taken at the side of the N59 which leads to Kylemore Abbey in Co. Galway. We were so taken away by the views, we got out of the car and experienced the beauty!
5. Kilmacduagh Monastery, Co. Galway
After stopping off at Father Ted's house in Co. Clare, we headed for Galway City. On the way, we discovered this fine Monastery which was breathtaking! Highly recommended if you are going between Galway and Clare.
6. Downpatrick Head, Co. Mayo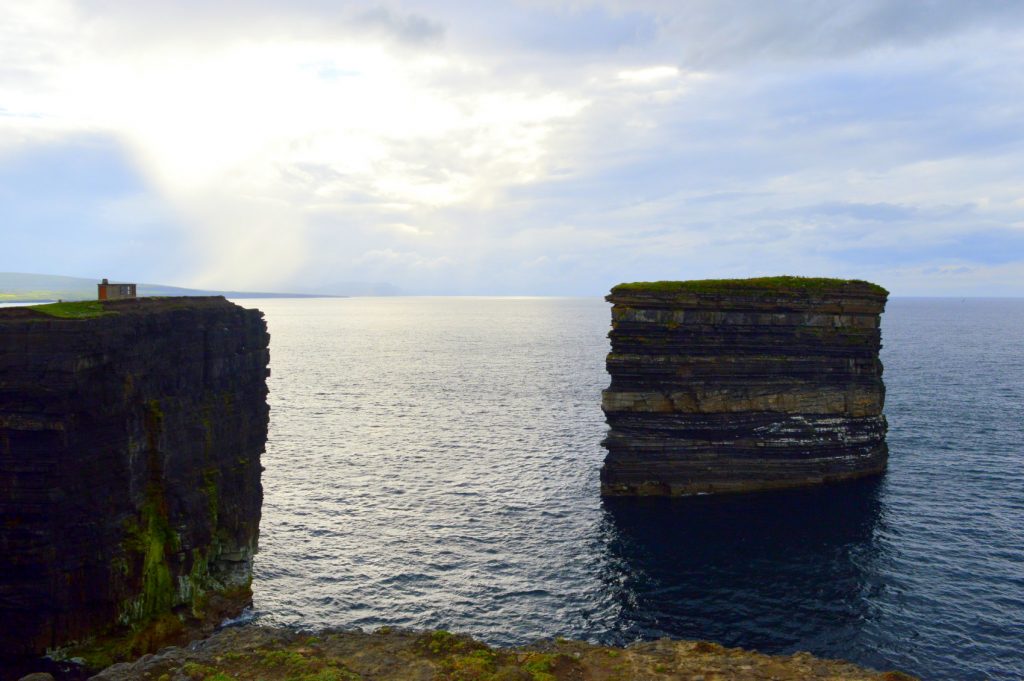 This place was amazing! We thought it looked cool from online pictures so we had to see what it was like! It was even more spectacular than we imagined! We are definitely going back soon!
7. Silver Strand Beach, Co. Wicklow
We camped on a lovely campsite just outside Wicklow Town called Wolohan's Silver Strand. This campsite has its own beach and it was amazing! Highly recommended for any campers!
8. This little piece of paradise just north of Greencastle, Co. Donegal
When we visited the beautiful Inishowen Penninsula we discovered this gem just above Greencastle. After slamming on the breaks, I turned back and take a closer look at this! It was so picturesque!
9. Inch Beach, Co. Kerry
This beach is my new favourite! We drove past it on the way to Dingle and had to stop for a closer inspection. Not many beaches have such golden sand with beautiful mountains all around! A must see in Kerry!
10. The view from the hill at Malin Head, Co. Donegal
When visiting Ireland's most northern point, we had no idea the views from the hill were so beautiful! Lovely cottages in the distance and the greenest grass you will ever see is here!
If you have any similar gems you would like to share or you would like to contribute a similar article to our site please email: [email protected] The world needs to know how amazing Ireland is so play your part!