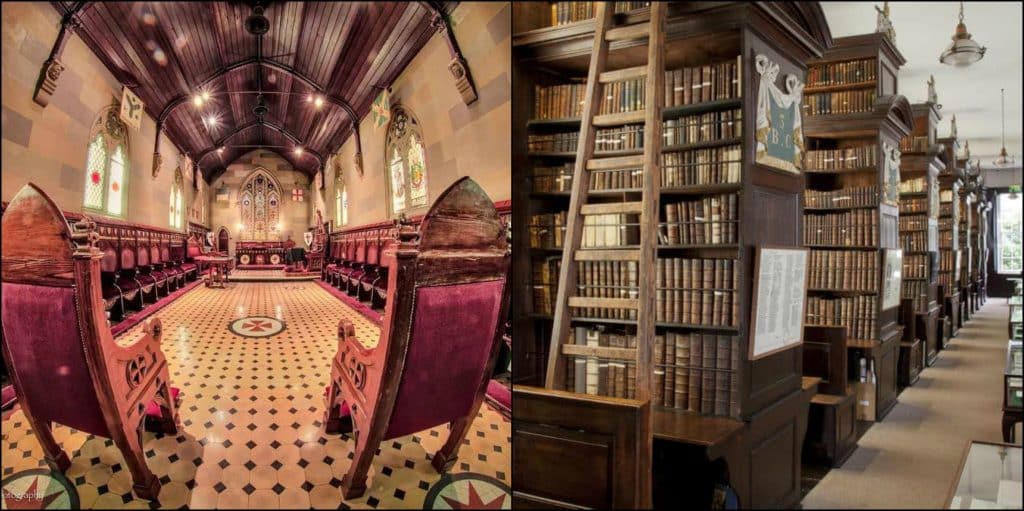 Dublin is a dynamic city, small in size but brimming with things to do. Super accessible on foot, the city offers endless opportunity for adventure and exploration.
While many people come to Dublin to see the main attractions—the Guinness Storehouse, Trinity College, and Temple Bar, for example—there are an awful lot of amazing places off the beaten track, that are not subject to overtourism.
In fact, here are 10 epic places in Dublin that even most locals don't know about!
10. The James Joyce Centre – for literature enthusiasts
The James Joyce Centre is a cultural and educational centre and museum located on North Great George's Street on the north side of Dublin city.
The venue offers a permanent exhibit that celebrates the life of the Irish writer James Joyce, while also offering a dynamic programme of temporary exhibitions, events, workshops, and talks.
Address: 35 N Great George's St, Rotunda, Dublin
9. Little Museum of Dublin – for a taste of Dublin's history
This aptly named little museum is located along St. Stephen's Green Park and makes for a fantastic rainy-day activity when in Dublin city.
Rich in history and artifacts that trace Dublin's dynamic history, this small-scale city museum is an epic place that even most locals don't know about.
Address: 15 St Stephen's Green, Dublin
8. The Hungry Tree – for an Instagram-worthy attraction
This natural attraction is one of the top hidden gems in Dublin. The Hungry Tree is Instagram-worthy and consists of a park bench that has, over time, been enveloped by a neighbouring tree.
Address: King's Inn Park, Co. Dublin
7. St. Valentine's Shrine – for a free and noteworthy attraction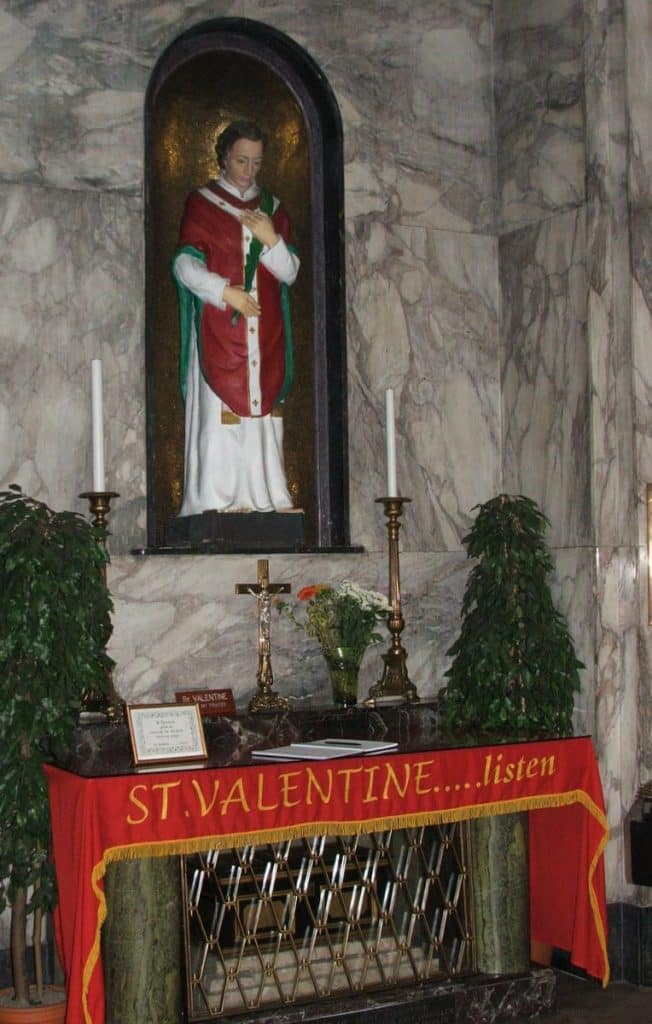 St. Valentine's Shrine is an interesting attraction available to the public, free of charge. And yet, even most locals don't know it exists.
Rumour has it that the human remains of St. Valentine himself rest here in the shrine dedicated to the patron saint of love.
The story goes that in 1835, Irish Father John Spratt made such an impact in spreading the good word across the world that Pope Gregory XVI bestowed upon him the remains as an award.
Address: 56 Aungier St, Dublin 2
6. St. Michan's Mummies – for a view of real mummies
This unique attraction is certainly one that is not often covered on the tourist trail and many locals wouldn't even know about.
The general public can view real mummies at St. Michan's Church in Dublin. Over time, an element in the crypt's atmosphere has caused the coffins to deteriorate, but the bodies have somehow been preserved.
Although it would be sacrilege to display dead bodies for public enjoyment, the remains have been naturally exposed, allowing for a loophole in the system and a unique attraction at that!
Address: Church St, Arran Quay, Dublin 7
5. Marsh's Library – for a beautiful, historic library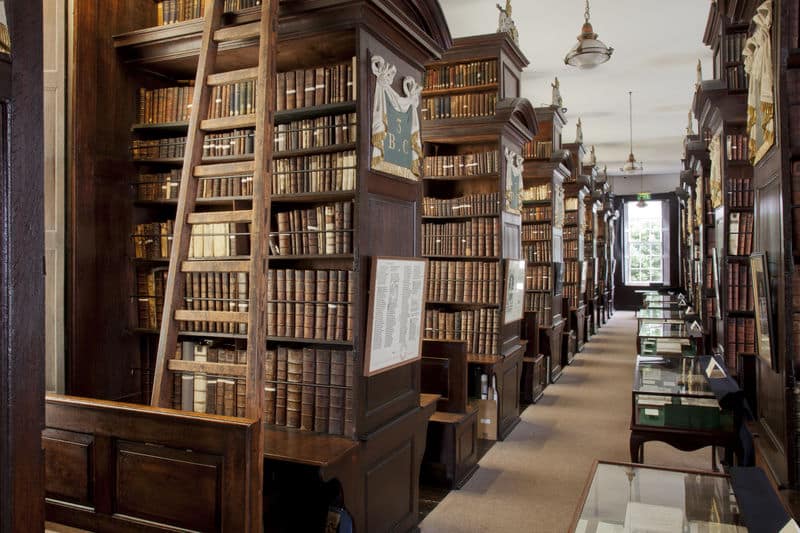 Marsh's Library, one of the most stunning libraries in Ireland, was the first public library in Ireland and dates back to 1701. The atmospheric setting offers a gateway between Ireland's past and present.
Although this sight is not far from the well-trodden tourist trail, this is a hidden gem in Dublin that most locals don't even know about!
Address: St Patrick's Close, Wood Quay, Dublin 8
4. Sweny's Pharmacy – for Ulysses fans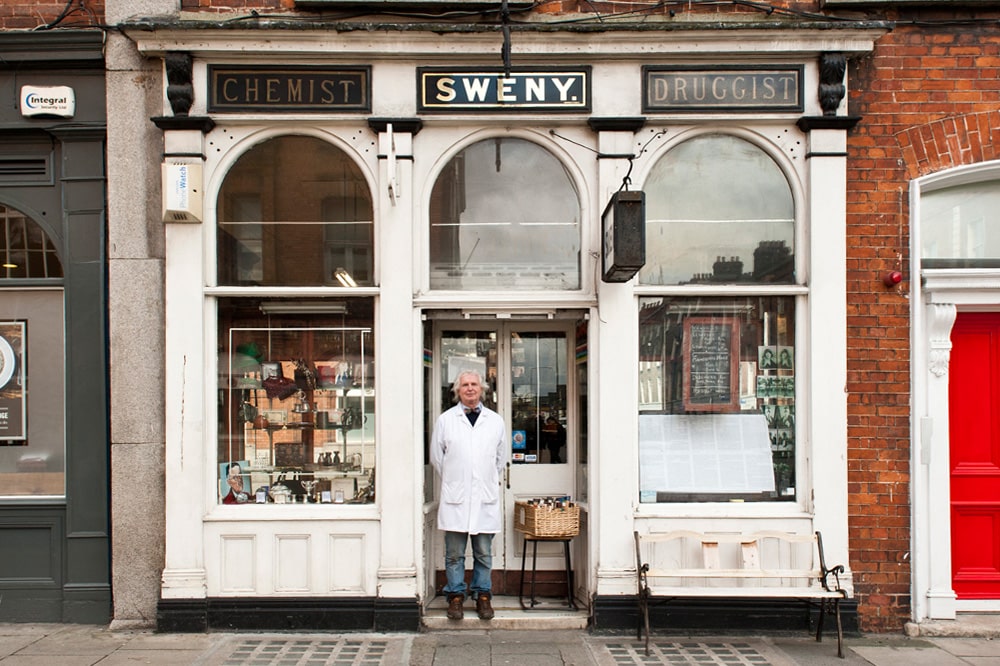 James Joyce featured this former pharmacy in his famous text, Ulysses. Today, however, it is a small-scale tourist attraction that draws literary fiends and those with an interest in the arts.
The shop today sells crafts, bric-a-brac, and second-hand books (including Joyce books, of course!).
Address: 1 Lincoln Pl, Dublin 2
3. Hacienda – for a fantastic underground bar
This off-the-beaten-track bar is such a hidden gem in Dublin that most Dubliners don't even know it exists.
Located in Smithfield on the north side of Dublin city, this speakeasy-style saloon is accessed by knocking on a door before being granted entry on a case-by-case basis. This is, without a doubt, one of the best underground bars in the city!
Address: 44 Arran St E, Smithfield, Dublin 7
2. Freemason's Hall – for a uniquely secretive attraction
Although this venue is one of the most epic hidden gems in Dublin, many locals don't know it even exists.
The Freemasons are one of the world's most secretive organisations, and this Grand Lodge is simply their playground.
Tours don't run freely in this joint, so make sure to check in advance as to when and what's available. Usually, during the summer months (June, July, and August), there are daily tours at 2.30pm Monday to Friday.
Address: Freemasons' Hall, 17-19 Molesworth St, Dublin 2, D02 HK50
1. Iveagh Gardens – for a stunning park in the city
Probably the biggest hidden gem in Dublin that most locals don't even know about is the Iveagh Gardens.
Hidden from sight behind Georgian buildings and the impressive National Concert Hall, this stunning park trumps St. Stephen's Green two times over. And, it is only about a 60-second walk from one to the other!
Address: Clonmel St, Saint Kevin's, Dublin, D02 WD63