Looking for a dreamy spot to tie the knot? Here are 10 fairy-tale wedding locations in Ireland.
Ireland is a pretty magical place. With its history of legend and folklore, its castles and ancient sites, and that something special in the air that keeps its descendants connected to it even after generations…there really aren't many other places more perfect for a fairy-tale wedding.
With so many magical spots to choose from, it can be difficult to narrow down which one is the right one for you. Luckily, we've taken the initiative to compile this top 10 list of our favourite fairy-tale wedding locations in Ireland. You can thank us later!
10. Glebe Country House, Co. Cork – for a relaxed start to happily ever after
If your idea of a fairy tale looks like an intimate ceremony surrounded by beautiful nature, followed by a relaxed but high-end feast, then look no further than Glebe Country House. One look at the immaculate gardens will sweep you off your feet.
Address: Ballinadee, Bandon, Co. Cork
9. Cliff at Lyons, Co. Kildare – for a country village a stone's throw from the city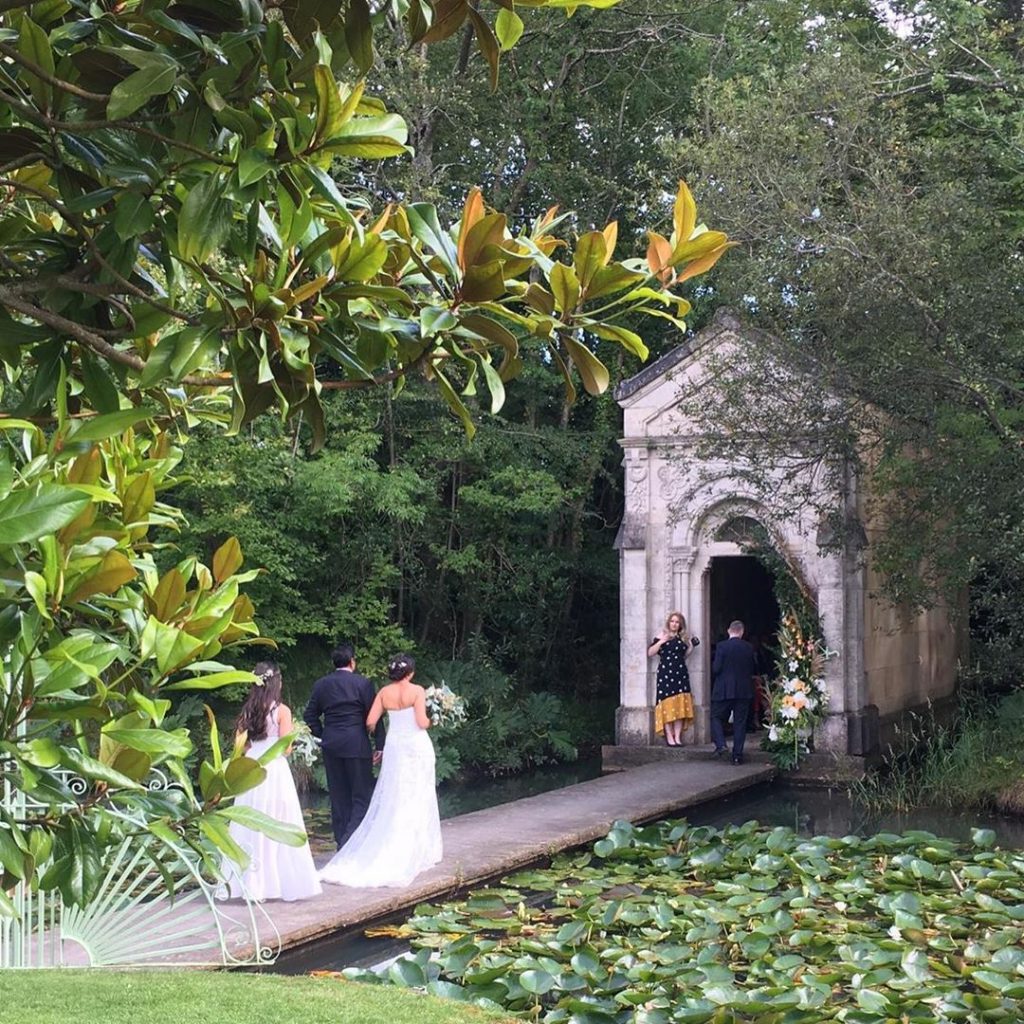 The grounds of this venue are like a mini village – it would be easy to get lost amongst the numerous water features, cottages, and green spaces. Never fear, the scent of award-winning food wafting from the conservatory is bound to lure you back inside to the wedding action.
Address: Lyons Rd, Kearneystown Lower, Celbridge, Co. Kildare
8. Harvey's Point, Co. Donegal – for a lakeside love story
This lakeside venue combines natural beauty with luxurious interiors to deliver an experience that your guests won't forget in a hurry. The accommodation is famously opulent, meaning your stay in Donegal will be even more special.
Address: Lough Eske Rd, Tawnyvorgal, Donegal
7. The Shelbourne Hotel, Co. Dublin – for an old-school Dublin dalliance
The Shelbourne is one of the most famous hotels in Ireland, and Dubliners with a love for the finer things in life have been tying the knot here for generations. If old Hollywood style glamour is your bag, then you won't get much posher than this city centre institution.
Address: 27 St Stephen's Green, Dublin
6. Powerscourt House, Co. Wicklow – a dreamy venue by the Wicklow mountains
Simply driving into the grounds of Powerscourt House, located at the foot of the Wicklow Mountains, is an opulent experience in itself. At the end of that lengthy driveway you will find a hotel synonymous with the weddings of the rich and famous – and it won't take you long to work out why. This is truly a fairy-tale wedding location.
Address: Powerscourt Demesne, Enniskerry, Co. Wicklow
5. Ballymaloe House, Co. Cork – for a foodie fairy-tale
Though famous for a certain cookery course, Ballymaloe offers more than just fancy meals; you can get married in this iconic country house and be the envy of all your foodie friends. The dessert trolley alone will have you living happily ever after.
Address: Shanagarry, Midleton, Co. Cork, Ireland
4. Cabra Castle, Co. Cavan – for a knight-in-shining-armour moment
The old school style of Cabra Castle will have all your guests agape from the moment they walk in on the red-carpeted entrance steps. The pictures on the stunning grounds and the elegant ballroom will make your wedding album look like it's been lifted from the pages of a fairy-tale for years to come.
Address: Carrickmacross Rd, Cormey, Kingscourt, Co. Cavan
3. Kilshane House, Co. Tipperary – to be Lord or Lady of the manor
There is something magical about walking through the orangery of Kilshane House. This grand country manor, built in 1822, could easily double as a film location for a new Disney tale – but instead, weddings are their speciality. Oh, and the food is quite something too.
Address: Kilshane, Co. Tipperary
2. Waterford Castle, Co. Waterford – for your own private island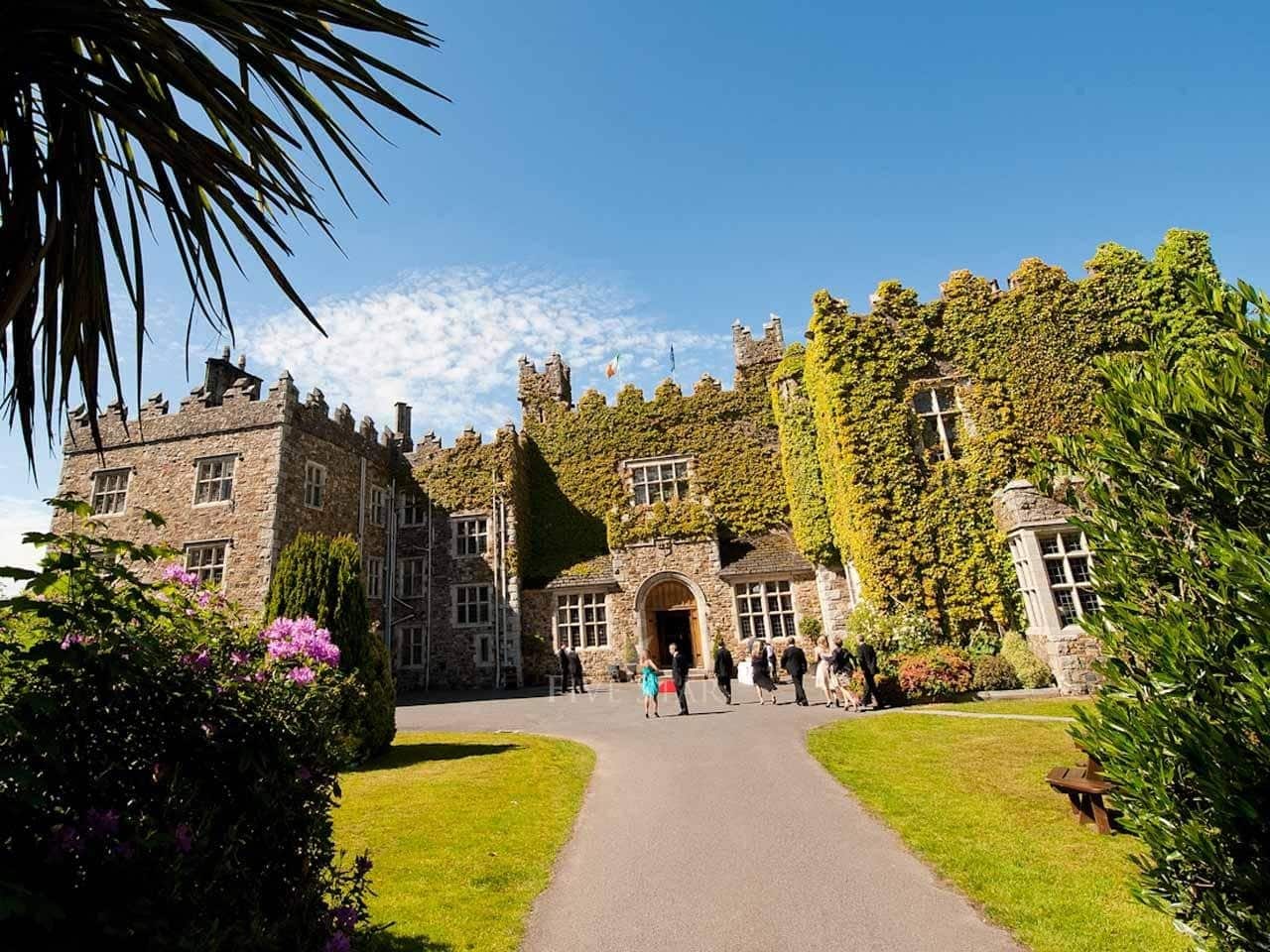 This castle is on its own tiny island, meaning your guests will travel over by the venue's own ferry. The sense of entering a separate world doesn't stop there, though – Waterford Castle boasts exclusive hire for its weddings, meaning you really will be the king or queen of the castle on your special day.
Address: The Island, Ballinakill, Co. Waterford
1. Ballyfin Demesne, Co. Laois – for the celebrity royal treatment
This luxurious 18th-century property caught the eye of celebrity couple Kim Kardashian and Kanye West when they chose it for their honeymoon venue in 2014, but equally glamorous couples have been wise to this venue as the ultimate in opulent luxury for generations. If it's a fairy-tale wedding in Ireland you want, you really can't go wrong with Ballyfin.
Address: Cappanrush, Ballyfin, Co. Laois