The Irish actor, musician, and model is one of the most well-loved in Hollywood! Consider yourself a super fan (or want to be one)? Check our favourite facts about Jonathan Rhys Meyers below.
Ask a movie fan about the hottest Irish actor, and chances are they will name Jonathan Rhys Meyers. Raised in Cork, he has starred in blockbusters and TV shows such as Alexander, Mission Impossible: III, The Tudors, Elvis, Dracula, and Stonewall.
Jonathan has won one Golden Globe (for Elvis) and was nominated for two more, as well as a Prime Time Emmy.
He has also been the face of several Hugo Boss campaigns, is involved in charities, including the Hope Foundation, and is a proud family man.
What else is there to know about the Irishman? Impress your friends with ten fun facts about Jonathan Rhys Meyers.
10. He has three brothers – and they all are professional musicians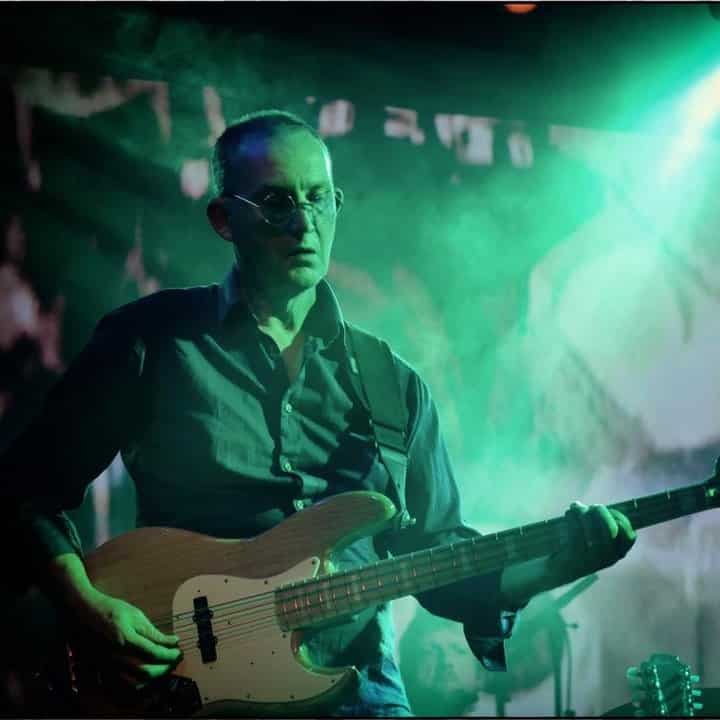 Jonathan Rhys Meyers was born as the first of four sons of folk musician John O'Keefe and his wife, Geraldine. His brothers all pursued careers in the arts and went on to become musicians.
Jonathan himself is a self-taught singer and guitarist. However, his number one love is acting.
9. Jonathan starred in a Knorr soup TV commercial – it was his first-ever acting job
One of the funniest facts about Jonathan Rhys Meyers is that his very first role was in a Knorr soup ad. Just nine years old in 1986, his face appeared on national TV, and everybody associated him with vegetable soup.
Little did we know at the time that this boy would once grow up to be one of our hottest acting exports.
8. He was expelled from school – at just 15 years old
Jonathan attended North Monastery Christian Brothers School in Cork but was expelled at 15 because he was "unable to sit still" during class.
The actor-to-be wasn't too sad about it and quickly went on to join the working world.
7. Jonathan worked on a farm – but he wasn't much of a help
After his school career was over, the teenager worked as a farm help. However, farm life never was his cup of tea. He spent most of his spare time hanging around pool halls.
When casting agents were scouting for boys for War of the Buttons, he auditioned. Jonathan didn't get the part but was encouraged to pursue an acting career, a prospect that excited him more than country life.
6. His breakthrough came with a role as a rockstar – the movie was inspired by David Bowie
Jonathan first made headlines with the musical drama Velvet Goldmine, in which he played a glamourous rockstar called Brian Slade.
While the movie, co-produced by REM's Michael Stipe, is fictional, the main character was inspired by David Bowie. Velvet Goldmine was nominated for an award at the Cannes Film Festival in 1998.
5. He is a part-time model – he worked for Versace and Hugo Boss
Besides his acting career, Jonathan modelled for luxury brands.
He was the face of Versace men's collection of Autumn/Winter 2006 and Spring 2007 and has promoted several Hugo Boss men's fragrances from 2006 to 2011.
4. Jonathan had his first drink at 25 – but he quickly became addicted
The Irish actor has made headlines with drunken incidents (see number three). However, it's one of the little known facts about Jonathan Rhys Meyers that he only started drinking at the age of 25.
Unlike his mates, Jonathan wasn't particularly interested in hitting the pubs while growing up. However, he made up for it in his later twenties.
3. He battled with alcohol addiction – and ended up in custody several times
Jonathan has always been open about his struggles with alcohol. His addiction has led to several arrests, one of them for driving under the influence after crashing his car in Malibu and various stays in rehab.
He was even banned from flying American Airlines after an argument with the staff when he refused to put out his e-cigarette.
2. Jonathan doesn't like being famous – he stays away from the Hollywood crowd
Despite the love of his job, the Irishman isn't too keen on hanging out with other celebs. As he has pointed out in interviews, he hardly has any good friends in the movie business.
Jonathan prefers to spend time with his childhood friends to sipping champagne in a VIP club. He says his family keeps him grounded.
1. He is a proud dad – his son makes him a happy man
While the Irishman loves his job, one of the facts about Jonathan Rhys Meyers is that his favourite role is that of a proud dad. In December 2016, the actor and his wife Mara Lane became parents of little Wolf Rhys Meyers.
"Once you have your first child, you become the past. A child gives you a new perspective on life. I'm much happier than I've ever been", he said in the Independent in 2020.