As the restaurant sector is booming in Dublin, more and more places to try are popping up by the day. Whether you're in the mood for a concept restaurant or authentic cuisine, an experiential eatery or a decadent dinner, Dublin has it all.
In a bid to offer quality fare while keeping the costs down "bring your own" (BYO), alcohol restaurants are becoming a significant trend. Whereas in the past, only a handful of eateries offered such services, now some top places to eat are following suit.
If you're keen to get the skinny on where the best places to bring your own, read on for a great Dublin food tour: here are ten excellent BYO restaurants in Dublin.
10. Jerusalem – for Arabian fare
This old-school restaurant on Camden Street has been a leading purveyor of Middle Eastern food – particularly Arabian fare – since its launch in 2009.
Today the restaurant remains as busy and bustling as ever, as crowds come together over shared plates and enjoy endless dishes that cater to meat- and fish-diets, vegetarians and vegans alike. Bring your own alcohol corkage is €5 per bottle of wine and €2.50 per bottle of beer.
Address: 77 Camden Street Lower, Saint Kevin's, Dublin
9. The Little Kitchen – for Irish fare
This little Irish restaurant is located on Upper Leeson Street, only a short walk from the centre of the city. Expect dynamic dishes made using only the freshest ingredients sourced from local suppliers.
With stunning dishes presented in a cosy and informal dining space, you'll feel right at home. Should you wish to BYO wine, it's only €5 corkage per bottle.
Address: 129 Leeson Street Upper, Dublin 4
8. Sova Vegan Butcher – for vegans
This spot is one of the finest vegan restaurants in all of Dublin city. Guests can expect "meaty" dishes using plant-based alternatives and Instagram-worthy plates of vegan fare.
To top it off they have a very reasonably priced BYO offering. Wine corkage is €6 per bottle, and it's only €1 per bottle of beer.
Address: 51 Pleasants St, Saint Kevin's, Dublin
7. Keshk Café – for authentic Egyptian
This Mediterranean restaurant is located along the Canal on the outskirts of Dublin city, only a short walk from the centre of it all. If you're looking for authentic fare in a laid-back setting, this one is for you.
Expect some of the most delicious dishes of Epytian fare at Keshk Café as you enjoy the wine or beer of your choice. If it couldn't get even better: there are no corkage fees!
Address: 71 Mespil Rd, Dublin 4
6. Damascus Gate – for entertainment
This is another authentic eatery on Camden Street that is well worth a mention as being one of the best BYO restaurants in Dublin.
Damascus Gate offers on-point Syrian cuisine, and they even have live belly dancers perform on a Thursday evening which only adds to the experience. And for its BYO: it may be a wine only policy, but there is no corkage fee! This certainly makes it one of the top BYO restaurants in Dublin.
Address: 10 Upper Camden Street, Saint Kevin's, Dublin 2
5. Zakura – for Japanese at its best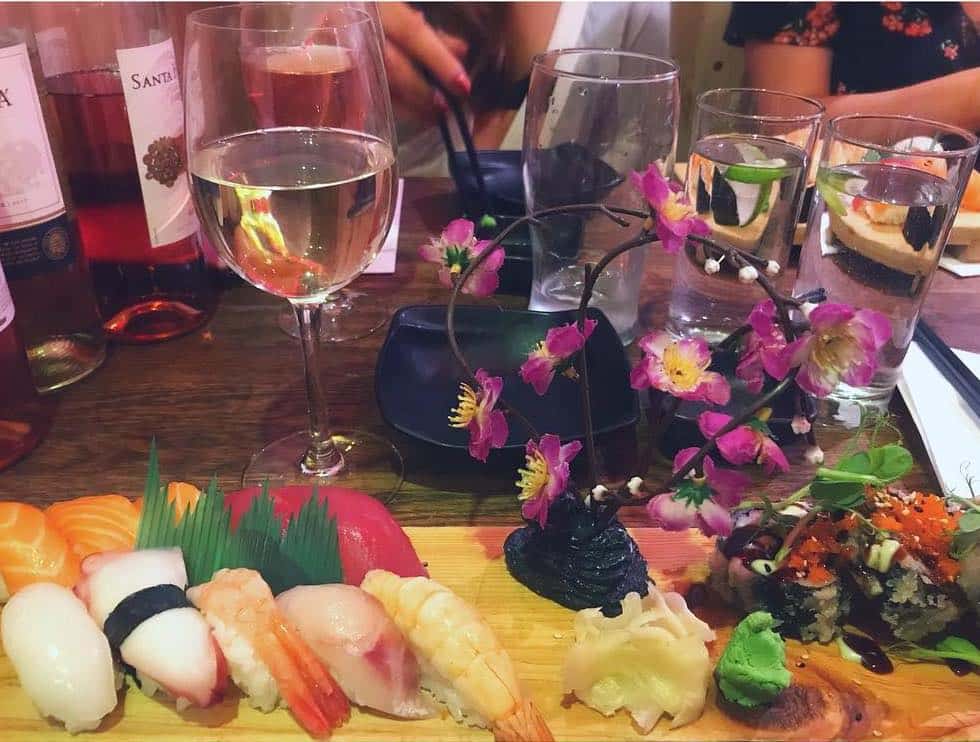 Zakura is one of the finest Japanese restaurants in all of Dublin city. There are two locations, the first is on Wexford Street, the second on Baggot Street Upper. Both offer similarly laid-back vibes and authentic food.
With only €4 corkage per bottle of wine and tonnes of meaty, fishy, veggie and vegan dishes to choose from, this is the perfect place to catch up over a long dinner.
Address: 13 Wexford St, Dublin, D02 NH96
Address: 7 Baggot Street Upper, Dublin
4. Dada – for Moroccan food
This epic BYO Moroccan restaurant in Dublin is ideal for those with love for exotic food, flavoursome dishes and a creative menu.
Dada is located on South William Street and buzzes nightly with parties and groups of friends who enjoy the BYO at only €4 per wine or €1 per beer bottle alongside authentic Moroccan fare.
Address: 45 William St S, Dublin 2
3. Basil Pizza – for the best slice
Located on the Ringsend Road, this quirky little pizza joint is a complete hidden gem in Dublin.
Favoured by locals and those in the know, Basil Pizza offers some of the most mouth-watering slices you're bound to find in Dublin city. BYO corkage for wine is €5 and for beer only €1 per bottle.
Address: 95 Ringsend Rd, Dublin 4, D04 R893
2. The Dog House Blues Tea Room – for a date night
Located in the sleepy suburb of Howth on the Northside of Dublin is The Dog House Blues Tea Room.
This unique restaurant offers sitting room furniture in an outdoor, covered and heated gazebo, and it makes for an excellent place for a date night or a catch-up with old friends. BYO corkage is €1.75 per bottle of beer and wine is €7.50 per bottle.
Address: Howth Dart Station, Howth Rd, Howth, Co. Dublin
1. The Vintage Kitchen – for vinyl record lovers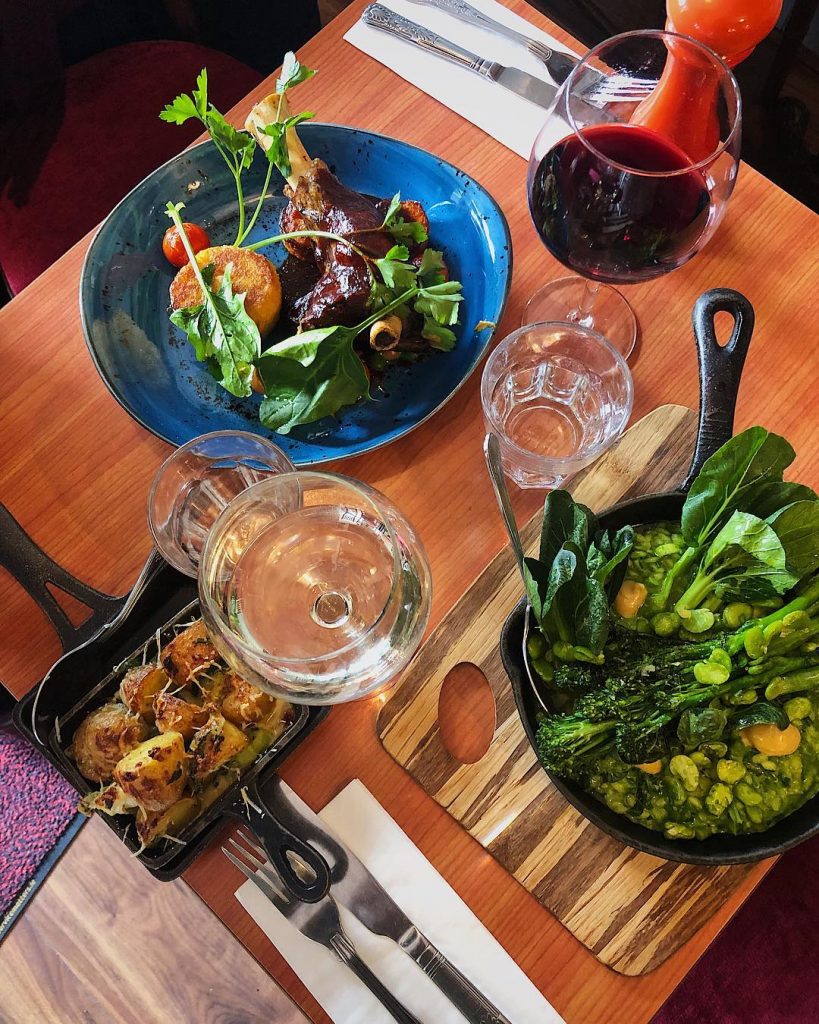 The top BYO restaurant in Dublin has got to be The Vintage Kitchen in Dublin city.
This Irish restaurant is a top spot for native cuisine at its best and to make matters better, its BYO policy is epic. It's only €4 per bottle of wine or €4 per pack of beer. And, you can even BYO vinyl records, and they'll play them for you!
Address: 7 Poolbeg St, Dublin 2