With people increasingly looking to outdo each other in relation to extravagant marriage proposals, we're keeping it simple and romantic with a mix of indoor and outdoor options.
There is no shortage of places to pop the question in Ireland but we've narrowed it down to 10. Take a look at our top 10 places in Ireland for the guaranteed YES response.
10. Carrick-a-Rede Rope Bridge, Co. Antrim
One of the biggest attractions on the North coast and not far from the Giant's Causeway, this rope bridge is a definite consideration for getting engaged.
Again, it offers amazing views of the surrounding coastline. On the far side of the bridge is an island where the two of you can take a stroll and there are ample spots where you can take the ring out.
The bridge itself is 30 metres above sea level so if she's scared of heights then maybe choose somewhere else.
9. Cottages for couples, Co. Cork
Located in Skibbereen in Cork, you can be at one with nature and indulge in some peace and quiet.
This site has barns, stables and cottages with modern luxuries, even private hot tubs. If you're looking to escape city life and experience some major chill time with just the two of you, then this is for you. You can also use it as a gateway to the beauty of West Cork.
8. Conor Pass Mountain Lake, Co. Kerry
This is located just outside Dingle in County Kerry. The Conor Pass offers spectacular views of the Wild Atlantic Way and the Kerry countryside. Approximately halfway up the narrow drive, there is a small carpark.
If you climb the rocks next to this you will find a mountain lake with unbelievable views for miles in the distance. You can take a quick dip if you're feeling brave. Plus, you don't have far to go to celebrate with a bottle of wine in Dingle.
7. Rooftop Bar & Terrace, Marker Hotel, Dublin
This bar is a beautiful spot to take in the city lights and the surrounding area of Grand Canal in Dublin. With views all the way to the Dublin Mountains on a clear evening, this is sure to go down a treat. You can catch a show at the Bord Gáis Energy Theatre, followed by a visit to the rooftop bar for a meal, a drink and a big question.
6. Howth, Dublin
Jutting out into the Irish Sea is Howth Head and village. Take a walk out on the cliffs with views of Lambay Island and Ireland's Eye. On a lucky day, you might spot some seals or dolphins in the bay. Either way, you can view the entirety of Dublin Bay and all the way out to Wicklow, Bray and the Sugarloaf Mountain. Take the DART out if you want to forget about the car. Being a strong fishing village there are numerous restaurants and bars to celebrate the occasion (assuming she says yes).
5. Kinsale, Co. Cork
This beautiful seaside town in County Cork is located about 30 minutes from Cork City. About 10 minutes outside the town of Kinsale is the Old Head of Kinsale.
Crashing waves and spectacular coastline leave a perfect place for popping the question (and the champagne cork).
Again, the town is right beside you for celebrations. Also take a quick trip down to Garrettstown Beach for some more fresh air.
4. Glendalough, Co. Wicklow
Easily one of Ireland's most beautiful landscapes, Glendalough (or the 'valley of the two lakes' as it is also called) is the site of the monastic settlement of St. Kevin which was founded in the 6th century.
The landscape was also carved by glaciers in the Ice Age, so there is a fascinating history of the area. You can do a full walk of the entire valley, which takes about 3 hours. At the end of the valley is a gorgeous footbridge with a stream flowing underneath it.
Alternatively, there is a viewing point on the south side which is ideal for the big ask.
3. Inch Beach, Co. Kerry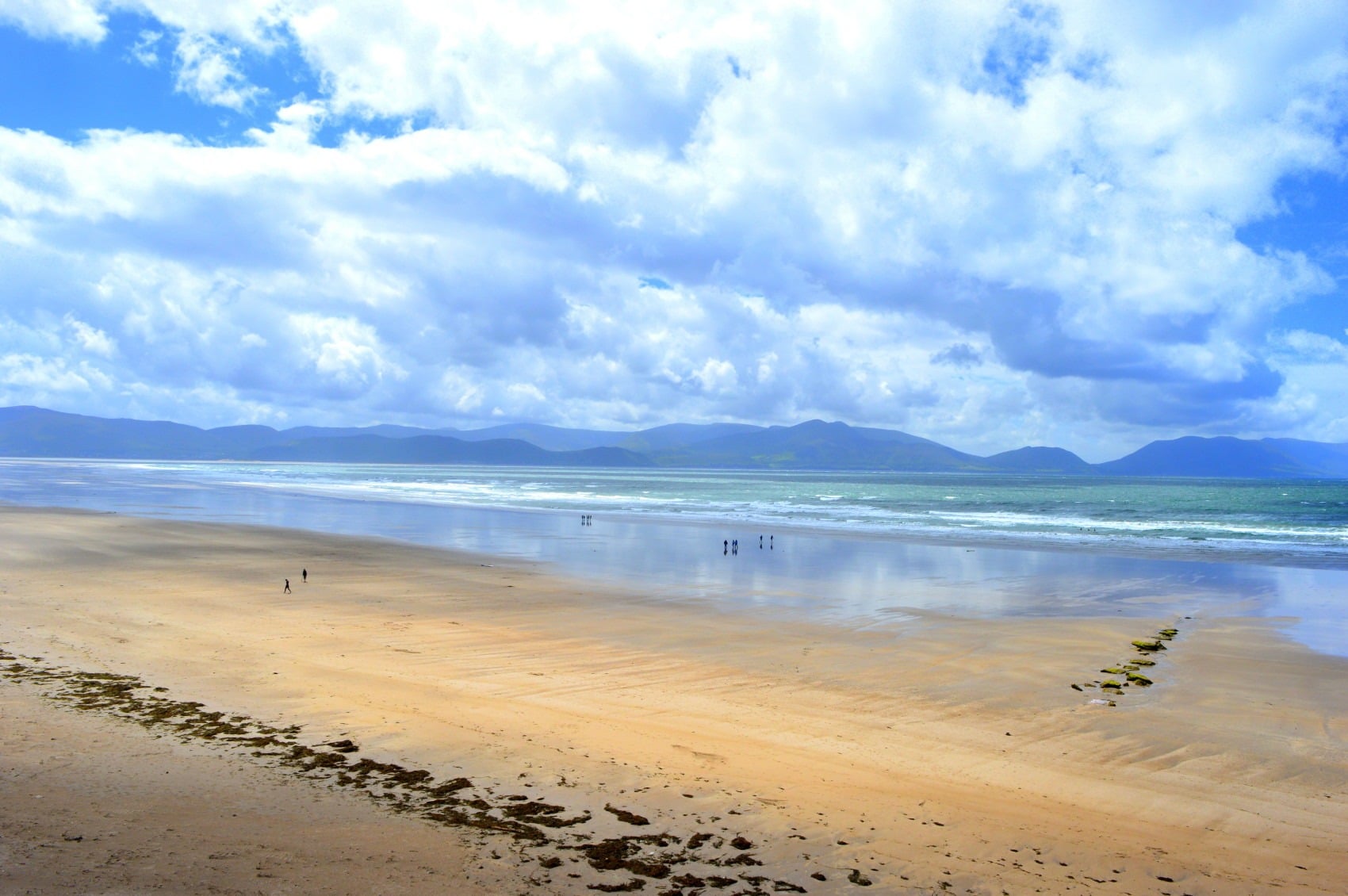 This stunning stretch of coastline is located approximately halfway between Dingle and Killarney. Even though plenty of tourists may flock here for a swim and to hone their surfing skills, you can still find plenty of privacy as it is 5 kilometres in length.
2. Cliff House Hotel, Ardmore, Co. Waterford
If you're going for a winter proposal there is no better place to do it than here, especially when there's a storm outside. However, there's no bad time to pop the question here with the surroundings. Again, it offers amazing coastal views and a Michelin star restaurant. Need we say more? Just make sure you have a room booked.
1. Stargazing Pods, Finn Lough Resort, Co. Fermanagh
Our top choice for that perfect proposal is self-explanatory. These stargazing pods in Finn Lough Resort, County Fermanagh offer a unique experience. We'll let the picture to do the talking.
Make sure the champagne is on ice and when you've had enough, simply shut the eyes and relax, knowing the pressure is off. The resort also has plenty of activities to offer if you're staying for a couple of nights.
Article contributed by Through Ireland's Eye.