Attention, ladies! Planning to partake in the Irish Leap Day tradition and propose to your man this Leap Year? Here are 10 amazing places to propose on Leap Day in Ireland.
Attention ladies – the long-awaited Leap Day is fast approaching! This is apparently your only chance to get down on one knee, pour your heart and soul out, and pop the big question to that significant other in your life! If you don't do it now – you must wait for another four whole years!
Ok, you guessed it – if you've seen the film Leap Year, we're about as bemused by this tradition as Declan was in the 2010 rom-Com. However, we understand that this is also a tradition that holds great sentiment in many people's hearts. So, if you're planning to propose on Leap Day, here are 10 epic places for women to consider!
10. Rock of Dunamase – pop the question atop an ancient Irish stronghold
Located in scenic County Laois, the first place on our list is host to a truly breath-taking vista of countryside views and the Slieve Bloom Mountains atop the ruins of a crumbling ancient fortress. The Rock of Dunamase formed part of the dowry of Aoife, daughter of the King of Leinster, when she was betrothed to the Norman king Strongbow.
Nowadays we don't hear as much about dowry's and fathers being in control of their daughter's marital status. So perhaps this historic place would make an epic spot to pay homage to the changes in tradition as well as a sensational setting to propose to your beloved.
Address: Dunamaise, Aghnahily, Co. Laois
9. Lough Leane – profess your love along the shores of a legendary Irish lake
Our next epic place for women to propose on Leap Day has strong connections with a romantic Irish legend. Lough Leane is in County Kerry and legend tells that the warrior Oisín was hunting along the shores of the lough when he met the beguiling Niamh Cinn Óir. After falling deeply in love with Niamh, Oisín joined her as she returned to Tír na nÓg, the land of eternal youth beneath the tranquil waters of Lough Leane.
While this tale has an unhappy ending, to this day the legend lives on. Perhaps a proposal along the shores of Lough Leane could be just as legendary? (Without the heartache of course!)
Location: Killarney, County Kerry
8. Malin Head – propose to that special someone beneath the Northern Lights
Renowned for its rugged coastal landscape and attractive beaches, Malin Head in County Donegal is one of those places that is truly mind-blowing where natural beauty abounds. Better still, if you get the timing right, you can even witness the outstanding Northern Lights. This would be a truly epic place for anyone to propose to their beloved as you experience the magic of the Aurora Borealis!
Location: Ardmalin, Inishowen Peninsula, Co. Donegal
7. Claddagh – be inspired by a romantic Irish tradition
While romance is certainly not what the Irish are traditionally known for, we do have a history of romantic traditions. While we would likely argue that Leap Day proposals are not the most common, the exchanging of Claddagh rings is.
A wonderful place to learn about this tradition is in the village of Claddagh in County Galway where you can immerse yourself in the history of the ring, its creator, Richard Joyce, and how it became a symbol of Irish heritage.
After all this learning, you might want to pop the question to your sweetheart over a quiet pint and produce the Claddagh ring you secretly purchased for them.
Location: Claddagh, Co. Galway
6. Skellig Islands – make it official on a voyage to these remote Irish islands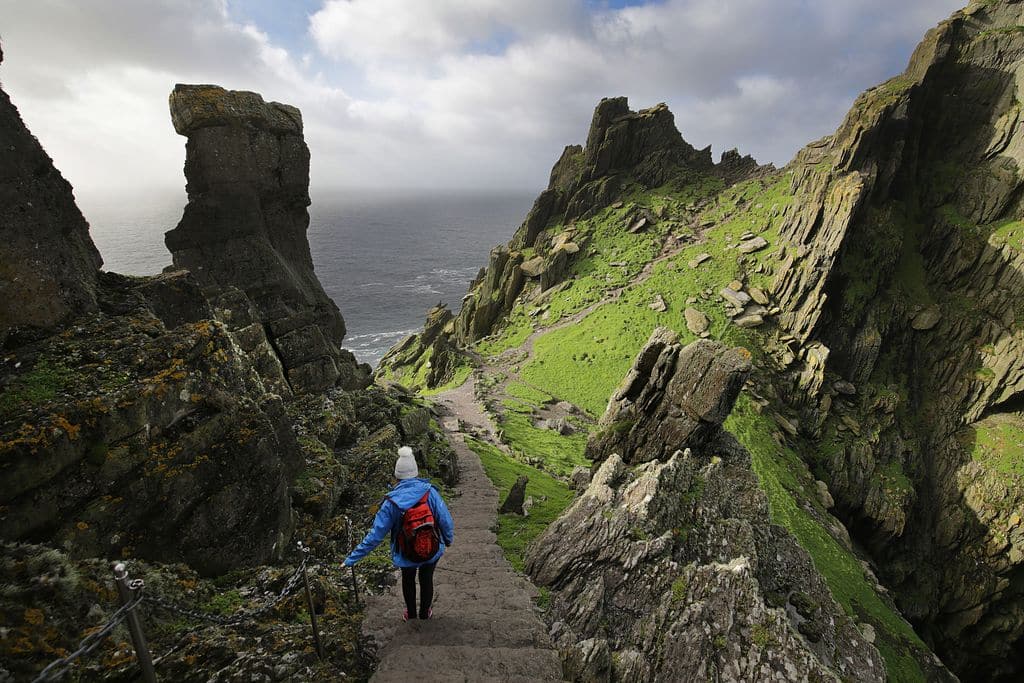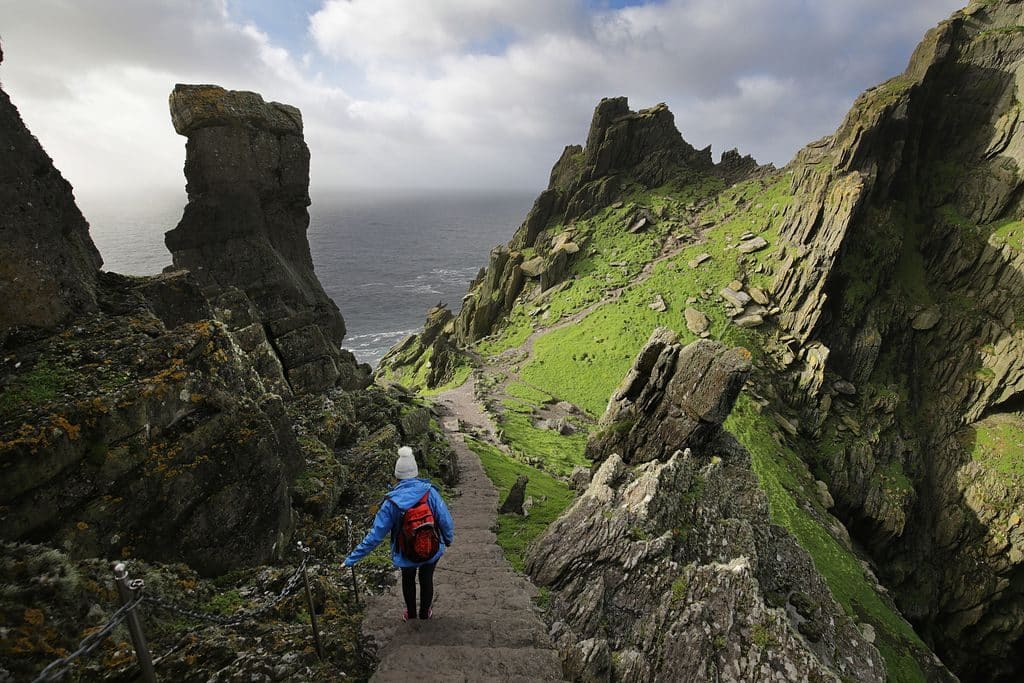 If you are looking for somewhere particularly epic to propose on Leap Day, why not consider one of the many wonders along the Wild Atlantic Way, such as the Skellig Islands. Take your love on a tour of these truly spectacular islands and take in the views of the renowned UNESCO World Heritage Site. Why not kill two birds with one stone and experience the tour of a lifetime and get engaged!
Location: Skellig Islands, Portmagee, Co. Kerry
5. Cliffs of Moher – commit yourself for life atop Ireland's most visited cliffs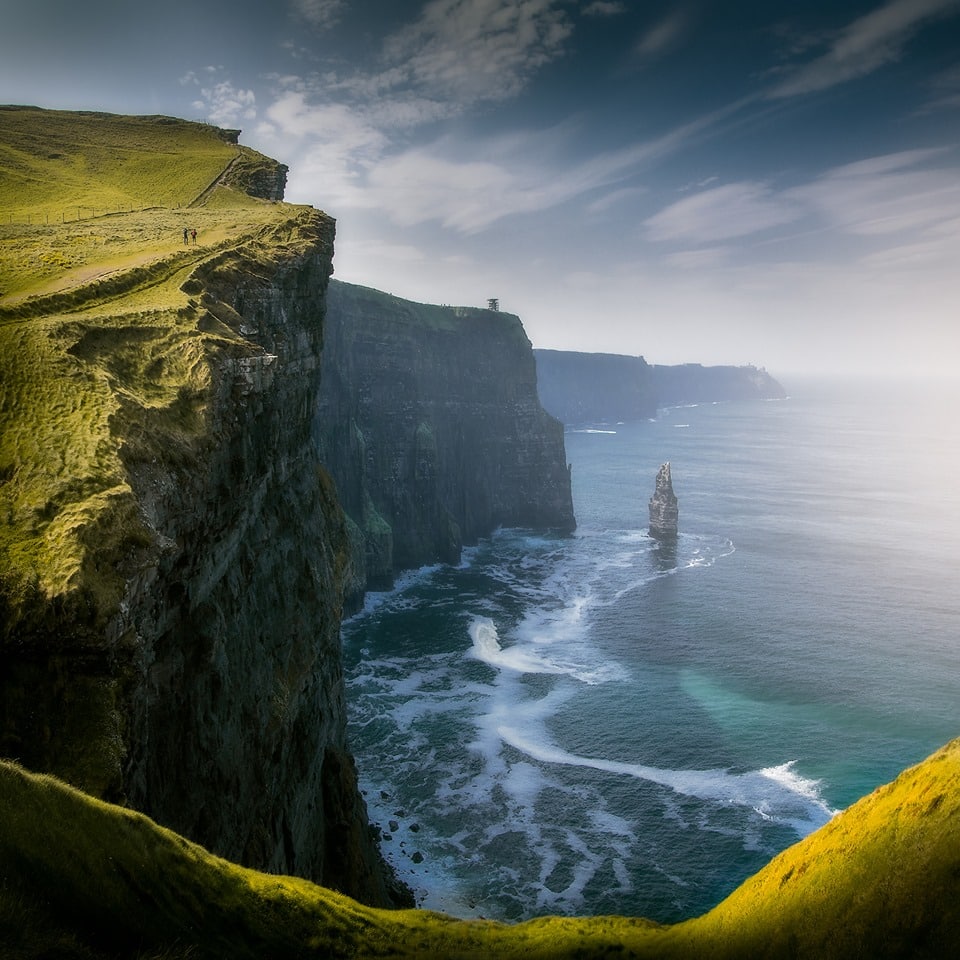 The Cliffs of Moher in County Clare is one of Ireland's most visited natural attractions. Stretching for over 8km (5miles), along the wild Atlantic coast in the west of Ireland, these stunning cliffs reach 214m (702 feet) at their highest point and offer views that are truly out of this world. Take your darling for a stroll along the cliffs and admire the scenery, find a quiet spot if you can and commit yourself for life before one of the best views in Ireland.
Location: Lislorkan North, Co. Clare
4. The Long Room, Trinity College – become betrothed amongst 200,000 of Ireland's oldest books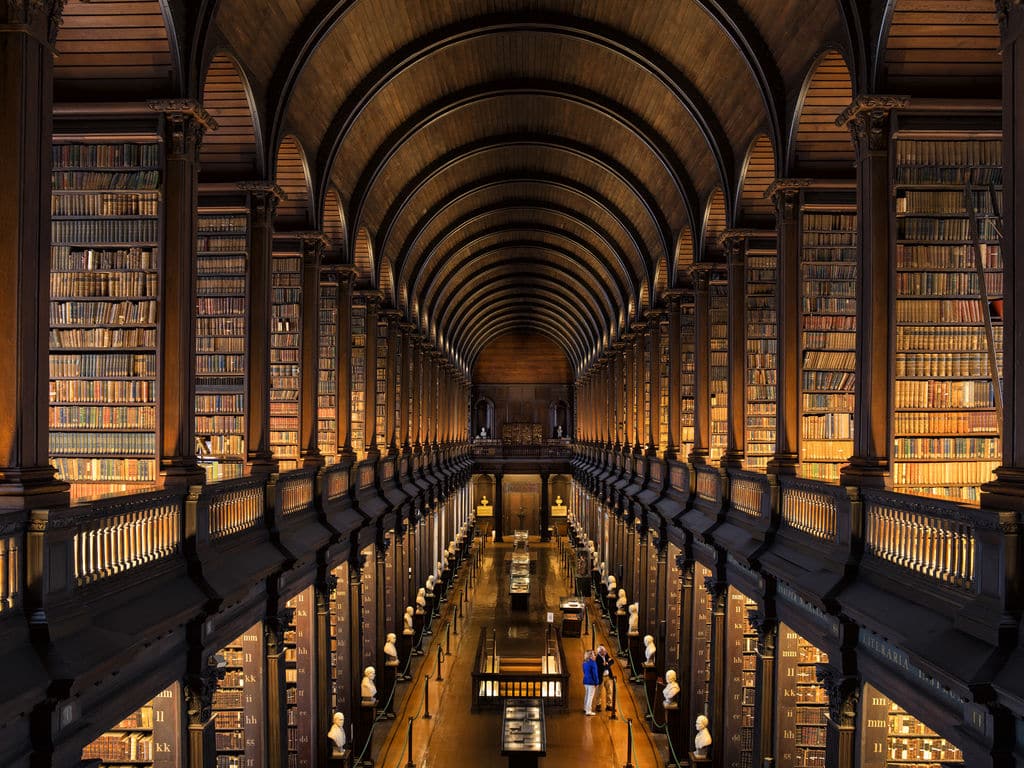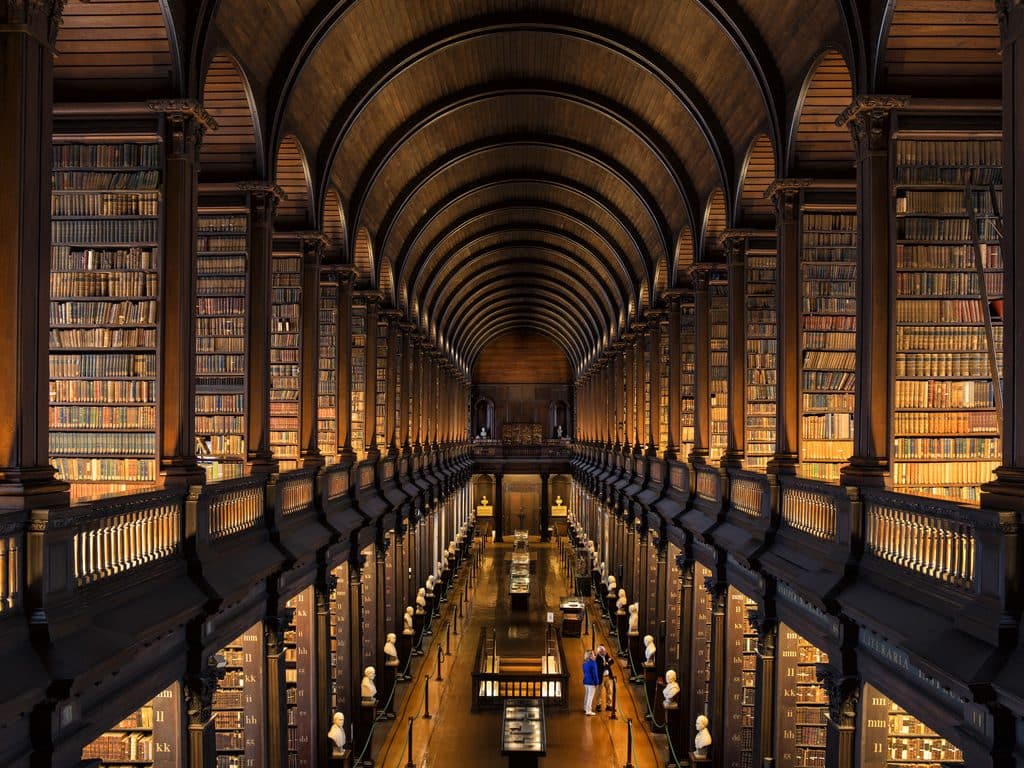 Located in Trinity College Dublin's Old Library, the Long Room is an impressive 65-meter-long chamber housing 200,000 of the Library's oldest books. One of the few remaining copies of the 1916 Proclamation of the Irish Republic which was read outside the General Post Office on 24 April 1916 by Patrick Pearse at the start of the Easter Rising is also housed here alongside centuries of historic writing.
If you and your loved one are lovers of books and old libraries, this would be a truly epic place to propose on Leap Day!
Location: Trinity College Dublin, College Green, Dublin 2
3. Stargazing pods, Finn Lough Resort – ask for their hand beneath Ireland's starry skies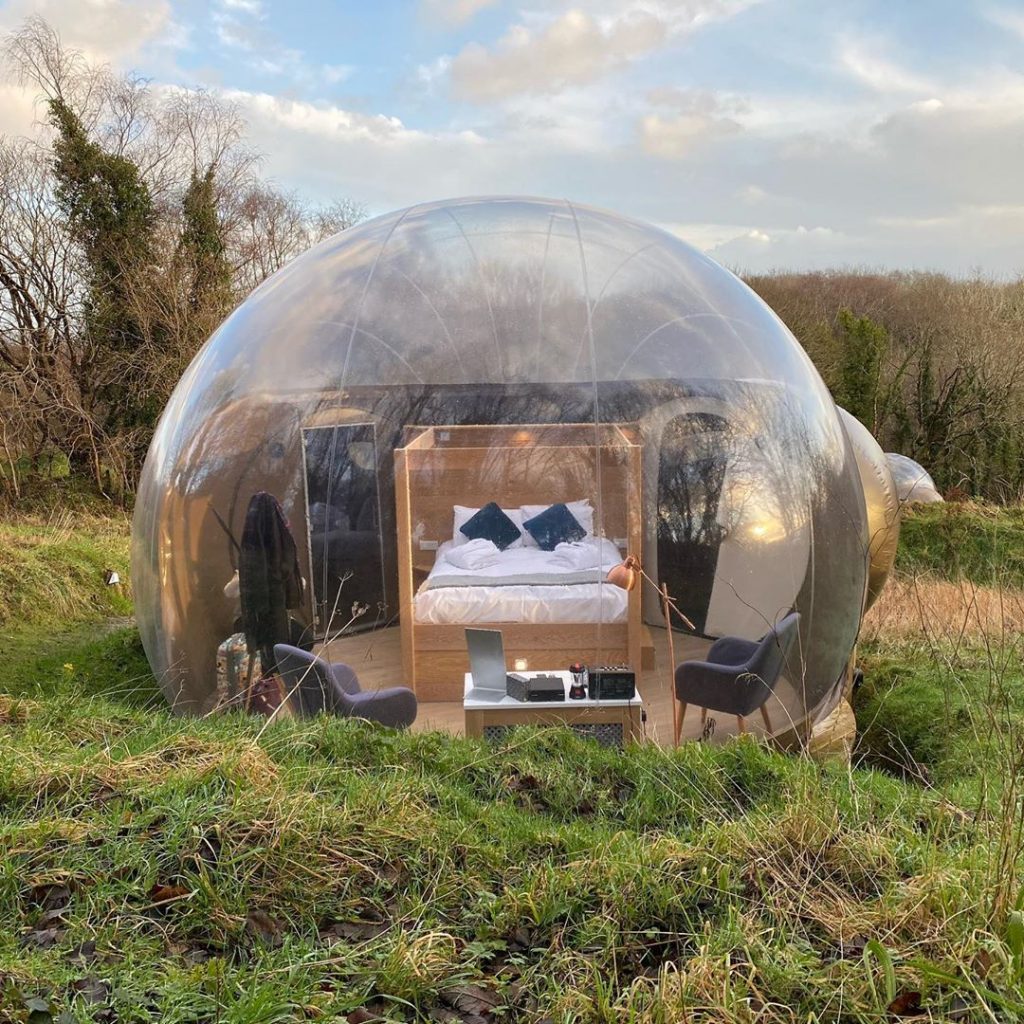 Our next epic place to propose on Leap Day is truly special. Located in County Fermanagh, a series of Bubble domes steal the show at the Finn Lough Resort. These secluded pods offer guests comfort and luxury and feature a four-poster bed, ensuite bathroom, Nespresso coffee machine, and plush robes and slippers.
The resort is the perfect place to enjoy a romantic getaway and reconnect with nature, especially after sunset, when the starry skies above become a truly epic backdrop for a truly epic proposal!
Location: 41 Letter Road, Aghnablaney, Enniskillen BT93 2BB
2. Lough Ouler – get engaged at Ireland's 'Lake of Love'
Lough Ouler or the 'The Lake of Love' as some call it, is Ireland's very own heart-shaped lake. This charming lake is hidden at the foot of Tonelagee Mountain in County Wicklow. It is no easy task to get there, but believe us, the trek is worth it! Once you get there, you will see Lough Ouler in all its lovey-dovey glory while also taking in the 360-degree views of the Wicklow Mountains.
Location: Laragh West, Co. Wicklow
1. Benbulben – propose atop Ireland's most romantic peak
Top of our list of epic places for women to propose on Leap Day is a place associated with one of Ireland's greatest romantic legends. Benbulben is an iconic peak located in charming County Sligo and is the setting of several Irish legends, one of which is 'The Pursuit of Diarmuid and Gráinne.'
These two love birds were pursued across, the entirety of the island by Fionn mac Cumhaill and his men and there are landmarks, caves, megalithic structures and places all associated with this eloping couple, all of which are, according to local legends, places where they hid including Benbulben.
The majestic mountain is said to be Diarmuid and Gráinne's resting place and the end of their incredible journey together. We must say, this would be a truly epic place to start a new journey with your significant other. Choose one of the many scenic routes to the top, explore the expanse of the tabletop mountain, enjoy the views, and when the timing feels right, pop the question! We hope the hike was worth it!
Location: Sligo, Ireland