The Irish love their drink—it is an age-old stereotype that can be argued to be utterly true or truly outdated. In fact, research shows that an increasing amount of Irish adults are choosing to cut alcohol from their diet altogether.
That said, drinking is still a massive part of Irish culture, and we have enough pubs and bars in Ireland to prove it! And no matter where on the Emerald Isle you are, certain drinks should always be served. If they aren't, you'll know you're in the wrong watering hole.
Here are 10 drinks every proper Irish pub must serve. Bottoms up!
10. Jägerbomb
A Jägerbomb is a shot drink (a small, fast-consumed single measure of spirit alcohol). The drink consists of a mixture of Jägermeister and energy drink and is favoured by the young and restless who pound them at the bar, then pound it on the dance floor.
Although they're trashy and totally 2012, if a bar doesn't know what they are, you're not in an Irish bar.
9. Smithwick's
This Irish red-ale is an old-school favourite and likely to be the drink of choice for the more mature patrons in the pub. In fact, it is even more mature than that: Smithwick's Brewery was founded in Kilkenny all the way back in 1710, making it nearly half a century older than Guinness!
8. O'Hara's
Also known as Carlow Brewing Company, O'Hara's is an Irish craft beer brewery that started out as the new kid on the block back in 1996. Over the past two decades or so, the brewery has become synonymous with the craft beer trend in Ireland, and you'd be hard-pressed to find an Irish pub that doesn't carry the stuff.
7. Bulmers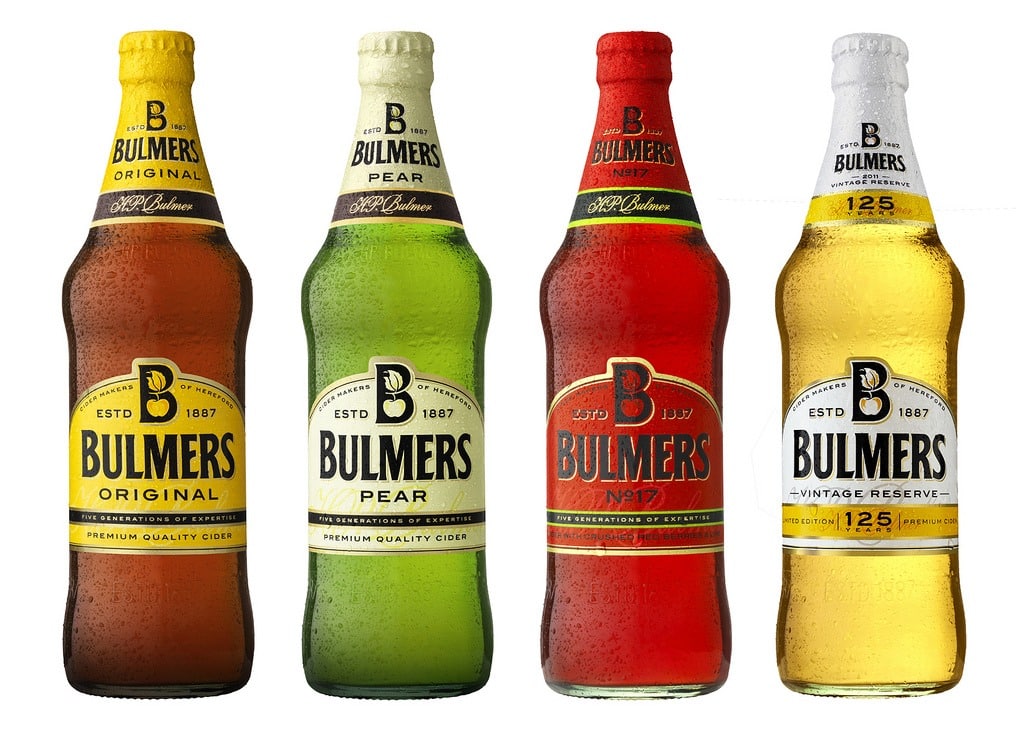 This Irish cider is a popular choice on warm sunny days in Ireland (which we seldom see) and can be enjoyed best in a beer garden. And even though we don't get a hell of a lot of sunny days, 99% of bars in Ireland are likely to stock Bulmers (sold as Magners in Northern Ireland), just in case.
6. Baileys
When it comes to drinks every proper Irish pub must serve, Baileys is a no-brainer. This Irish whiskey-based and cream-based liqueur has a smooth, sweet, and creamy texture and is often enjoyed as a digestif (a drink enjoyed after a meal).
The drink is typically served neat or on the ice, and seeing as it is almost an Irish mascot, every true Irish bar or pub must serve Baileys.
5. Baby Guinness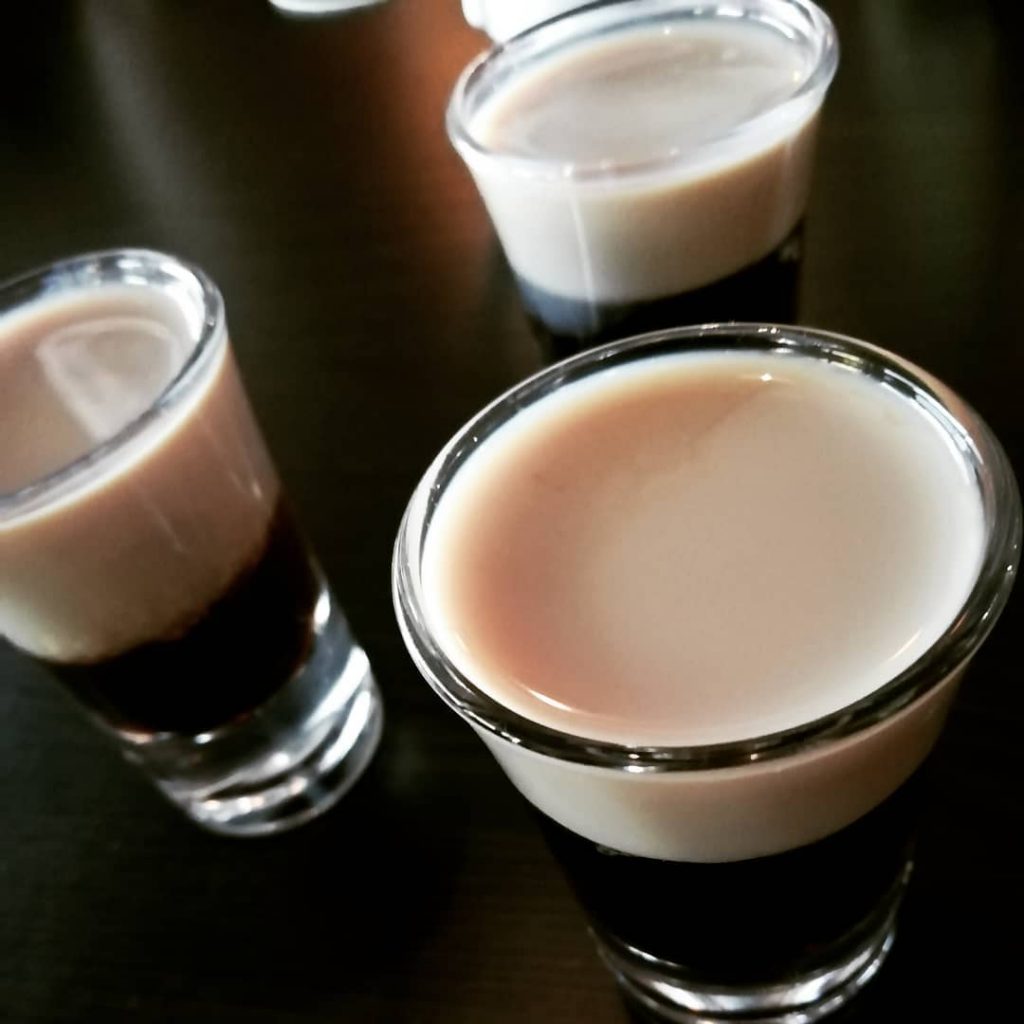 Baby Guinness (or mini Guinness) is a shot-style drink that includes, contrary to what you may think, no Guinness. The fast-consumed beverage consists of Kahlua (or any a coffee-flavoured liqueur) and a layer of Bailey's (or any Irish cream liqueur) on top.
The name comes from the fact that, when poured correctly, the drink resembles that of a "baby Guinness." All in all, it's a staple in an Irish bar.
4. Irish coffee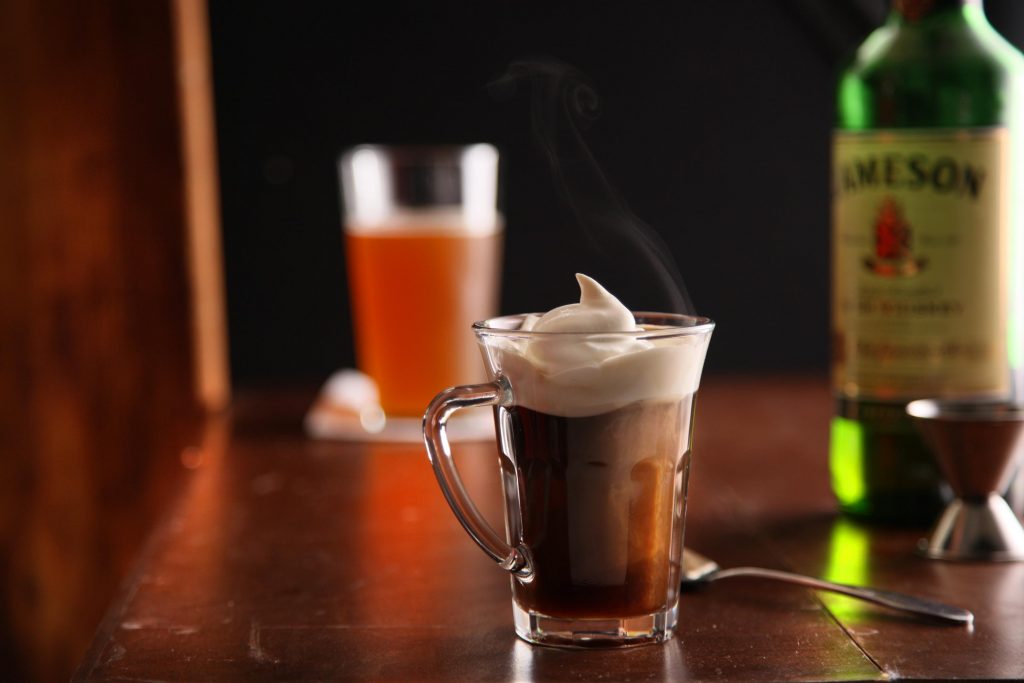 People come from all over the world in pursuit of a genuine Irish experience, and oftentimes that includes ordering an Irish coffee. Interestingly, however, Irish coffee is not all that popular with the locals; it is only really popular with the tourist trade.
That said, you can certainly expect to walk up to pretty much any Irish bar and order this concoction of coffee and whiskey (topped with sugar and cream).
3. Hot toddy
They say in Ireland that a hot toddy is the true cure for the common cold. Well, then there's no surprise why every pub on the island carries this concoction.
A hot toddy is a single (or sometimes double) shot of whiskey mixed into hot water. Additional garnishes can include cloves, lemon, cinnamon, and sometimes ginger. Sure, if it doesn't cure your cold, it'll probably make you forget about it for a while, at least.
2. Whiskey
It is safe to say it would be physically impossible to walk into an Irish pub and not be offered even the most basic selection of whiskey. Ireland is the homeland of the stuff, so when in Rome (a.k.a. Ireland), expect to drink a fair amount of locally-distilled whiskey. If it's not on offer, you're not in a true Irish pub.
1. Guinness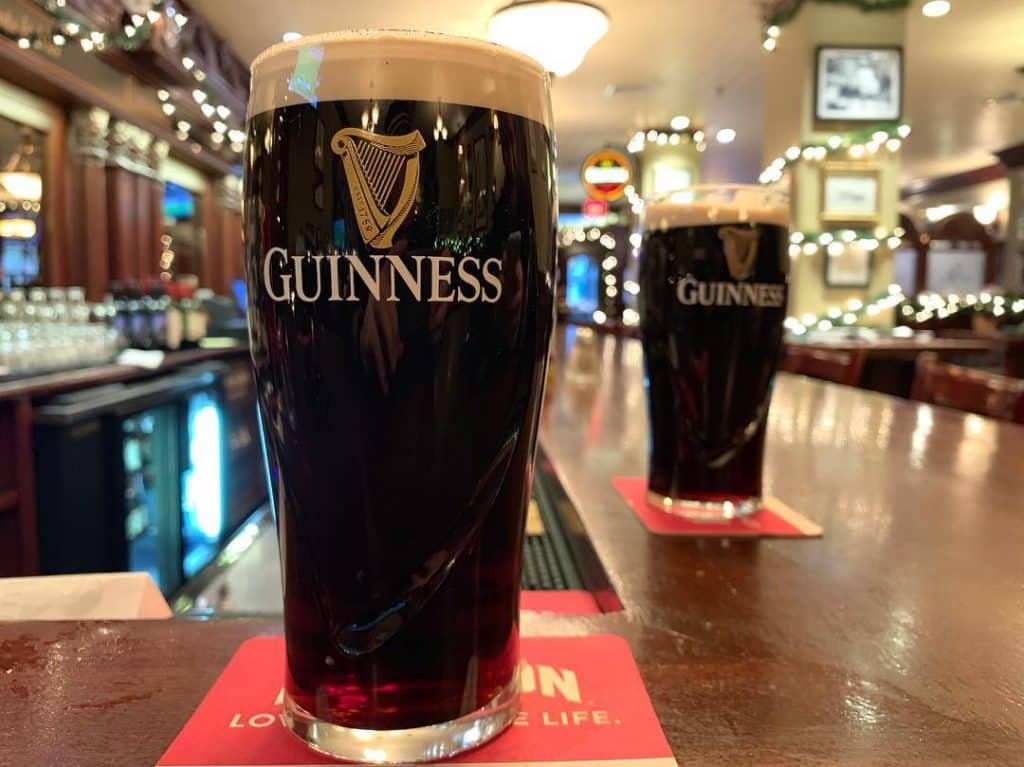 Guinness is the national drink in Ireland. In fact, it is practically the country's mascot. And the Irish people are proud of it too. It would be physically impossible to find a pub on the Emerald Isle that is serving all but Guinness.
If you do so happen to find one, run for the hills and don't look back, because Guinness is one of those drinks every proper Irish pub must serve.