Ireland is an ancient land rich in history and culture. With traditions that date back centuries and a backdrop worthy of fairy-tale status, the island is often referred to as one of the most enchanting places in the world.
From emerald green pastoral settings to placid freshwater lakes that lap the shores of magical woodlands – from towering mountain ranges to seaside castles – it's safe to say that Ireland is chock-full of beauty.
Here are the ten most stunning destinations that prove Ireland is the most beautiful place on Earth.
10. Killarney National Park
Located in County Kerry – one of Ireland's most breathtaking counties – Killarney National Park is true bucket list material.
Home to cascading waterfalls, magical woodlands, cloud-scraping vistas, ancient sites of interest, and heritage attractions, Killarney National Park is a must-see for visitors and Emerald Isle natives alike.
Address: Co. Kerry
9. Giant's Causeway
This UNESCO World Heritage attraction is located in Northern Ireland. The site defies logic and offers around 40,000 basalt columns that appear razor-cut and protrude from the ocean at varying heights.
Due to its stunning nature, the Giant's Causeway can often be crowded with tourists, but don't let that stop you from exploring this natural wonder.
Address: 44 Causeway Road, Bushmills, Co. Antrim
8. Glenevin Waterfall
This billowing waterfall is located in County Donegal and is all the proof you need that Ireland is magnificent.
Glenevin Waterfall is postcard-worthy to no end and also makes a great road trip destination. 
Address: Straid, Clonmany, Co. Donegal
7. Dunluce Castle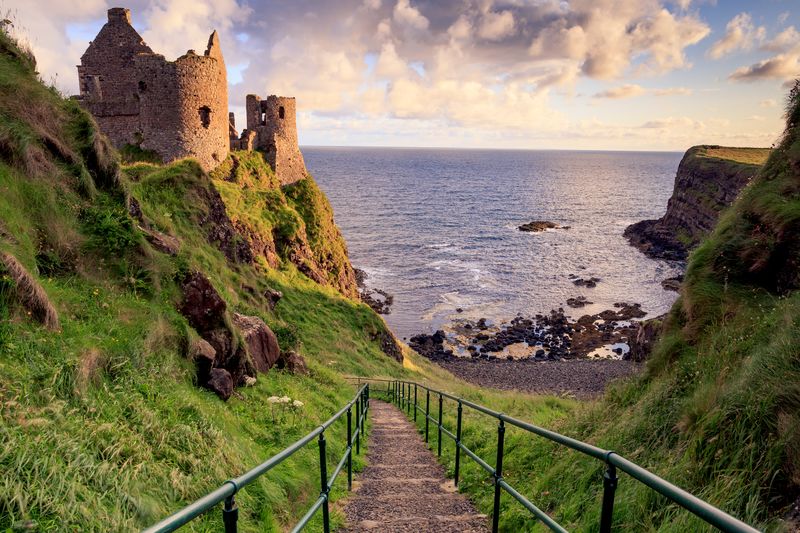 Viewing the ruins of Dunluce Castle against the backdrop of a watercolour sunset over the Atlantic Ocean may be one of the most magical experiences you'll ever have.
Don't believe us? Just have a look at photos of this site, and you'll see how the castle helps to prove that Ireland is the most beautiful place on Earth.
Address: 87 Dunluce Road, Bushmills, Co. Antrim
6. Bluebell Wood
For those of you looking to be enchanted, Bluebell Wood is the answer. This little slice of serenity is located in County Roscommon and makes for the most romantic place for a walk.
With the calmness of the forest and the sounds of birds chirping, you'll feel like you're in a fantasy land.
Tip: Bluebells usually bloom between April and May, so visit then to see these flowers carpeting the forest floor.
Address: R285, Turlagh, Co. Roscommon
5. Slieve League Cliffs
The Slieve League Cliffs offer some of the most stunning scenery in all of Ireland. Located in County Donegal, this natural attraction is a popular destination for adventurers and outdoor enthusiasts.
It is also considered to be one of the leading attractions in all of Donegal and is more than worth the climb for its panoramic mountain-top views.
Address: Shanbally, Co. Donegal
4. Cliffs of Moher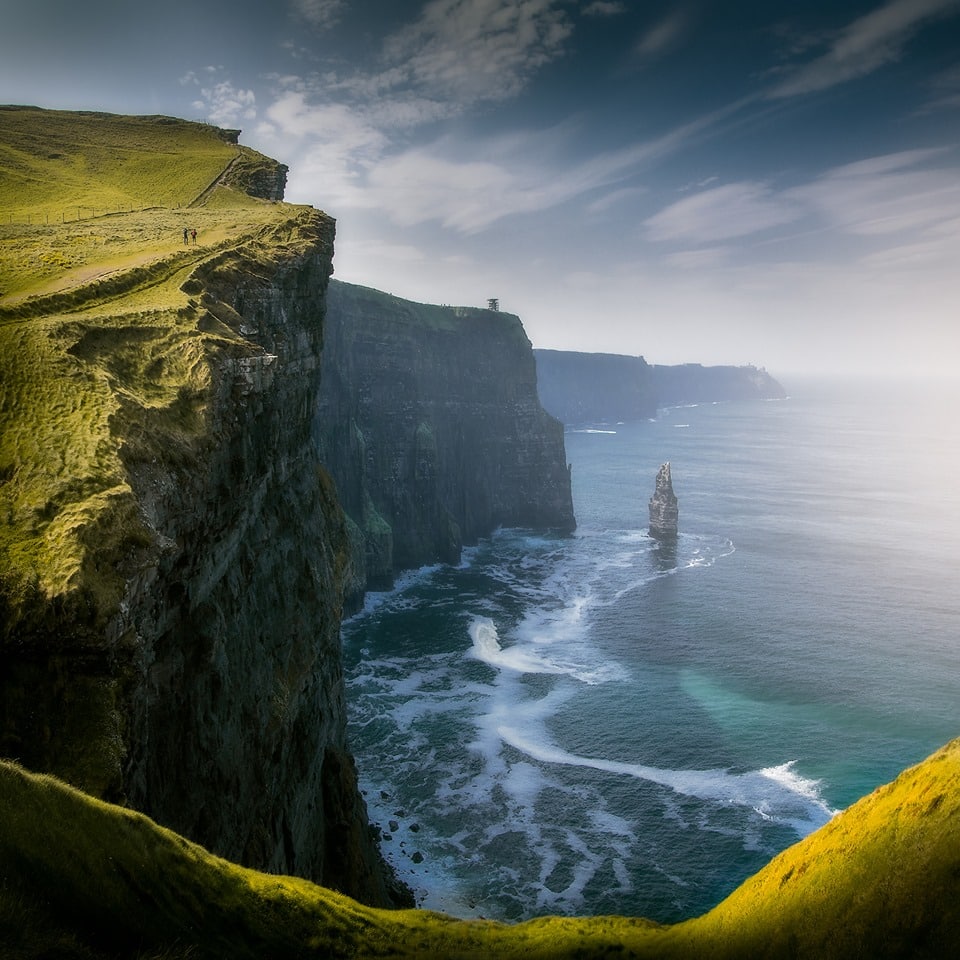 One stunning attraction that most of us would be familiar with is the Cliffs of Moher in County Clare. Our list wouldn't be complete without it.
Although some may see these majestic cliffs that tower over the Atlantic Ocean as rather touristy, visit at sunset and you're likely to believe Ireland is the most beautiful place on the entire planet.
Address: Liscannor, Co. Clare
3. Benbulben
Benbulben is an awe-inspiring rock formation in County Sligo. Indeed, at dusk, while the sun sets against it, Benbulben looks like pure magic.
It's no surprise that this site is said to be a hotspot for supernatural happenings and fairy sightings. So keep an eye out while you're visiting!
Address: Cloyragh, Co. Sligo
2. The Dingle Peninsula
Located in County Kerry, the Dingle Peninsula is a case in point that Ireland is the most beautiful place on Earth.
With a dramatic coastline, weather-worn cliff faces, ancient ruins, remote country villages, stunning stretches of velvet sand, and grazing herds of sheep, it is safe to say: this place is picture-perfect!
Address: Co. Kerry
1. Skellig Michael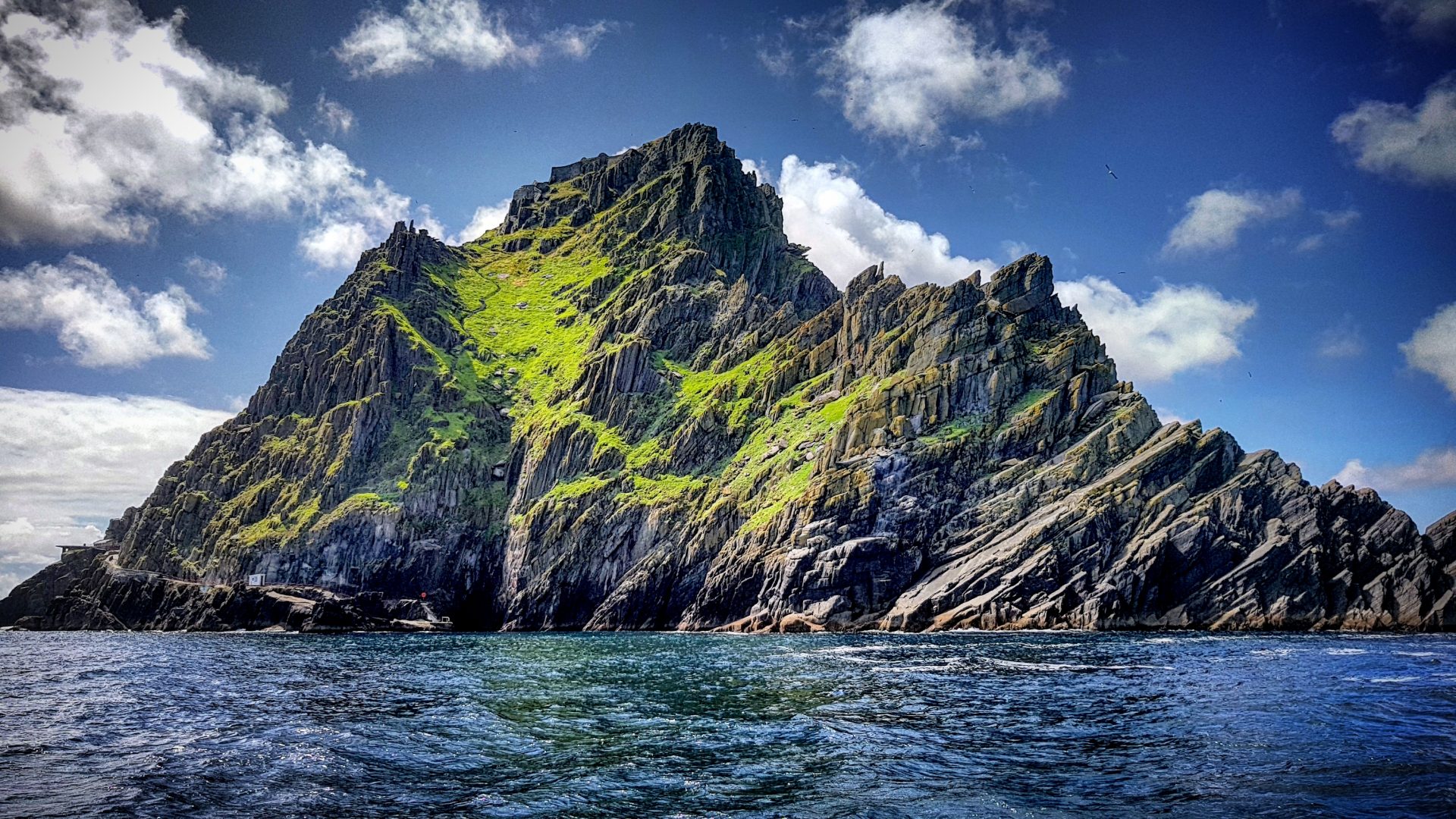 Skellig Michael is the larger of the two islands that make up the Skelligs. This tiny rock mass, which sits precariously in the Atlantic Ocean, off the coast of County Kerry, is the site of a well-preserved ancient Christian monastery.
As of 1996, Skellig Michael has been listed as a UNESCO World Heritage site, and tours of the island are available to the public.
Address: Skellig Rock Great, Co. Kerry