If you feel like going the extra mile this March 17th, here are 10 crazy hairdos to show your Irish pride on St Patrick's Day.
Maybe you're planning on going all out this St Patrick's Day with a full green outfit, shamrock accessories, and a pot of gold to carry around, or maybe you just can't find the perfect outfit for the big day. We're all looking outfits and hairdos to show Irish pride.
Either way, we're sure you'll want to show your Irish pride in one way or another, and what better way to do that than go for a festive hairdo?
If you're stuck for ideas of how to style your hair this St Paddy's Day, here are ten crazy hairdos to show your Irish pride on St Patrick's Day.
10. Why not try a neon-green Mohawk and beard?
This guy's daring do features a neon-green beard and Mohawk, reminding us of something between a biker and a leprechaun.
We love how he's paired it with a full-green outfit and accessories to make the most of the festivities!
9. These green curls are stunning!
This has to be one of our favourite hairdos for St Patrick's Day! How cool do the different shades of green look running through her curly hair?
Paired with the green hat and sparkly green bowtie, we think she was definitely a contender for best dressed at this St Paddy's parade!
8. Glittery shamrocks add an elegant Irish touch
This look is so elegant and straightforward, plus, you won't have to dye your hair for this one!
The little shamrock clips weaving through this beautiful updo are the perfect simple look to try this Paddy's Day if you don't want anything too extreme.
7. This shamrock plait is amazing!
Wow…this shamrock plait is so impressive and the perfect hairdo to try on your kids this St Patrick's Day!
It might take a few attempts to get this one right, but it will be worth it as we're sure everyone will be impressed when they see your elegant shamrock braid.
6. You'll be feeling lucky with this hairstyle
This hairdo is so fun and festive… exactly what you want for St Paddy's Day – the rainbow colours are just so eye-catching!
If you aren't quite brave enough to try the shamrock braid from number seven, this simpler alternative looks just as good, and the accessories add the perfect Irish touch. All you have to do is form two small plaits, add the clip, and voila, you've found the pot of gold at the end of the rainbow!
5. Add a green braid extension to make this cool hairdo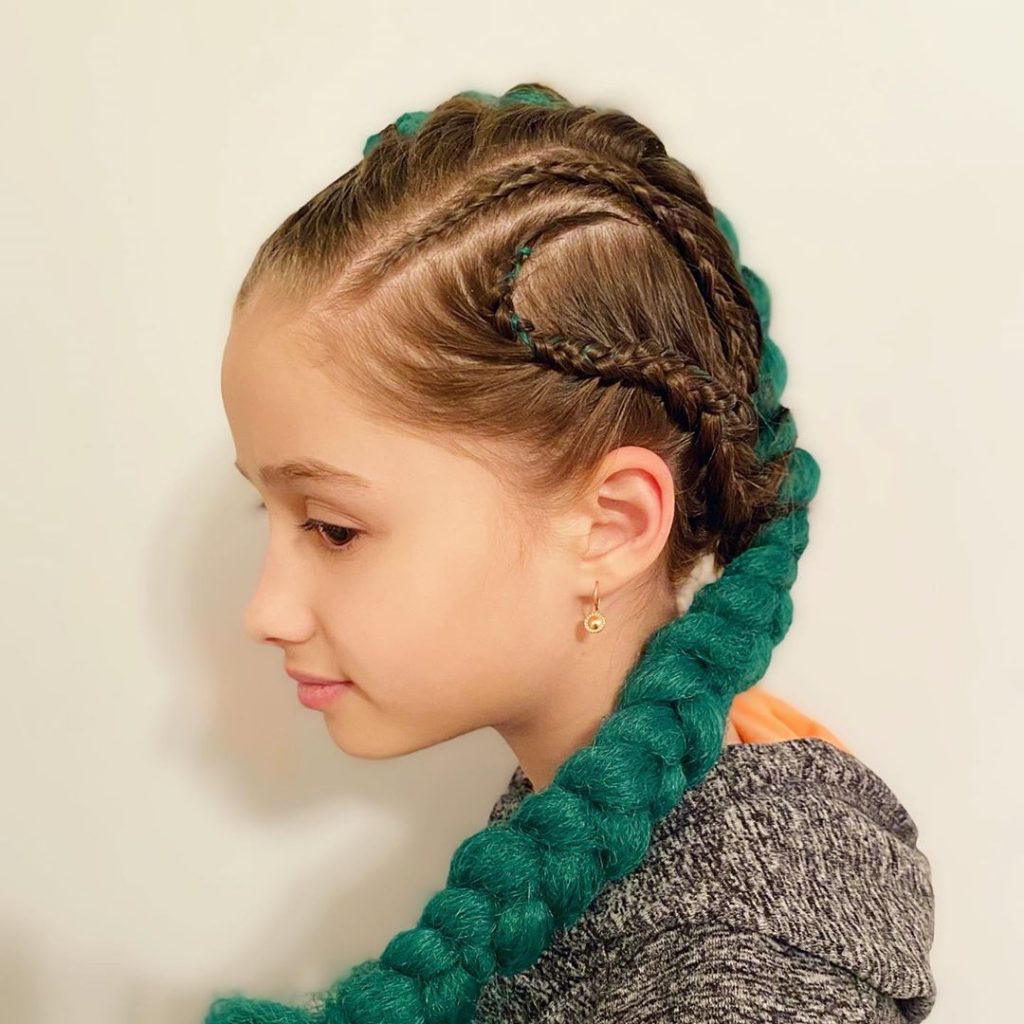 Another one for all you braid fans out there! Although the braid originated in Africa, it plays a large part in Irish history and tradition as it was a hairstyle often worn by the ancient Celts.
This elegant updo is a super cute look for St Patrick's Day, and adding the green braid extension means you could style it any way you like!
4. Shamrock plait number two… they're just so impressive!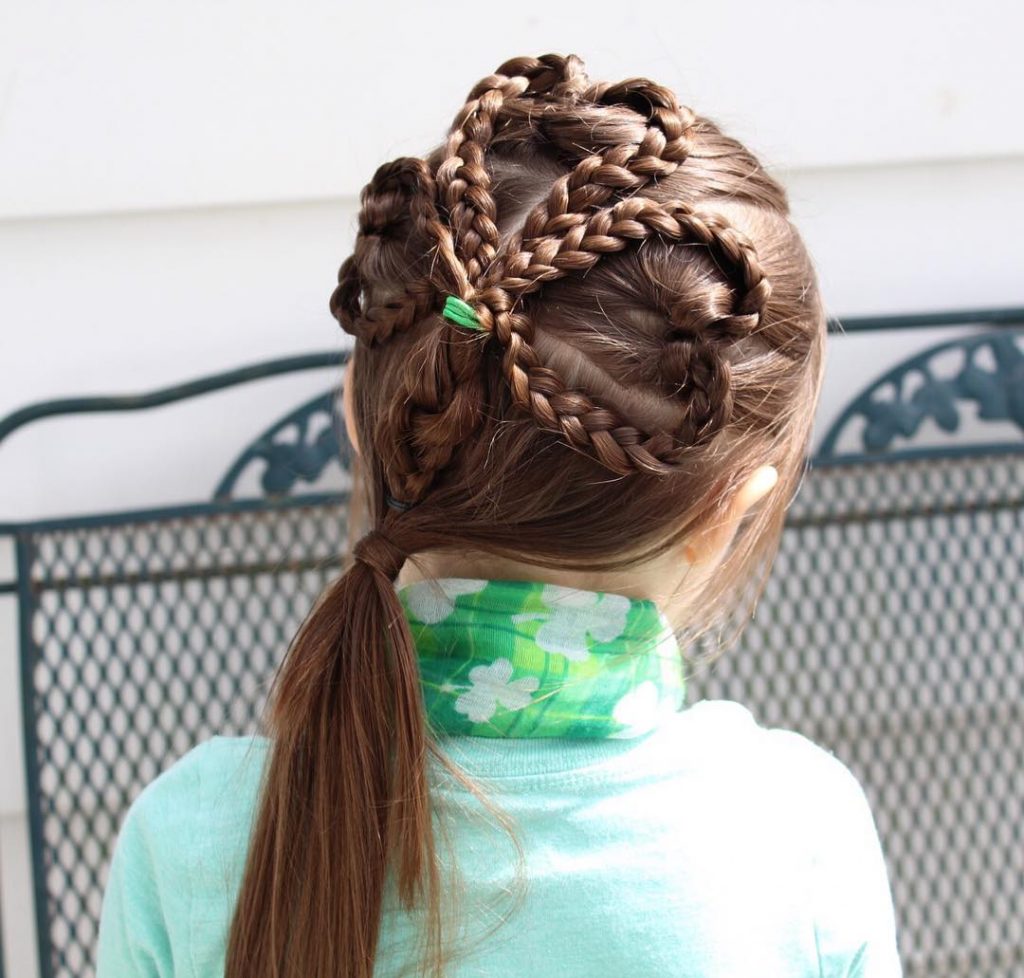 Okay, so we know we've already included a shamrock braid in this list, but seriously, they're just so impressive! We couldn't help but include another one!
We are sure this updo took a while to perfect, but the end result is so stunning that it makes all the time and effort worth it.
3. This hairdo using green bows and shamrock clips is so elegant and beautiful!
This flowing bubble braid is absolutely stunning on its own. Still, the little touches of Irishness take it to the next level with the cute little shamrock clips and green ribbons.
We think this hairstyle would be ideal for a St Patrick's Day wedding or formal event!
2. These brightly coloured ribbons create the perfect rainbow braids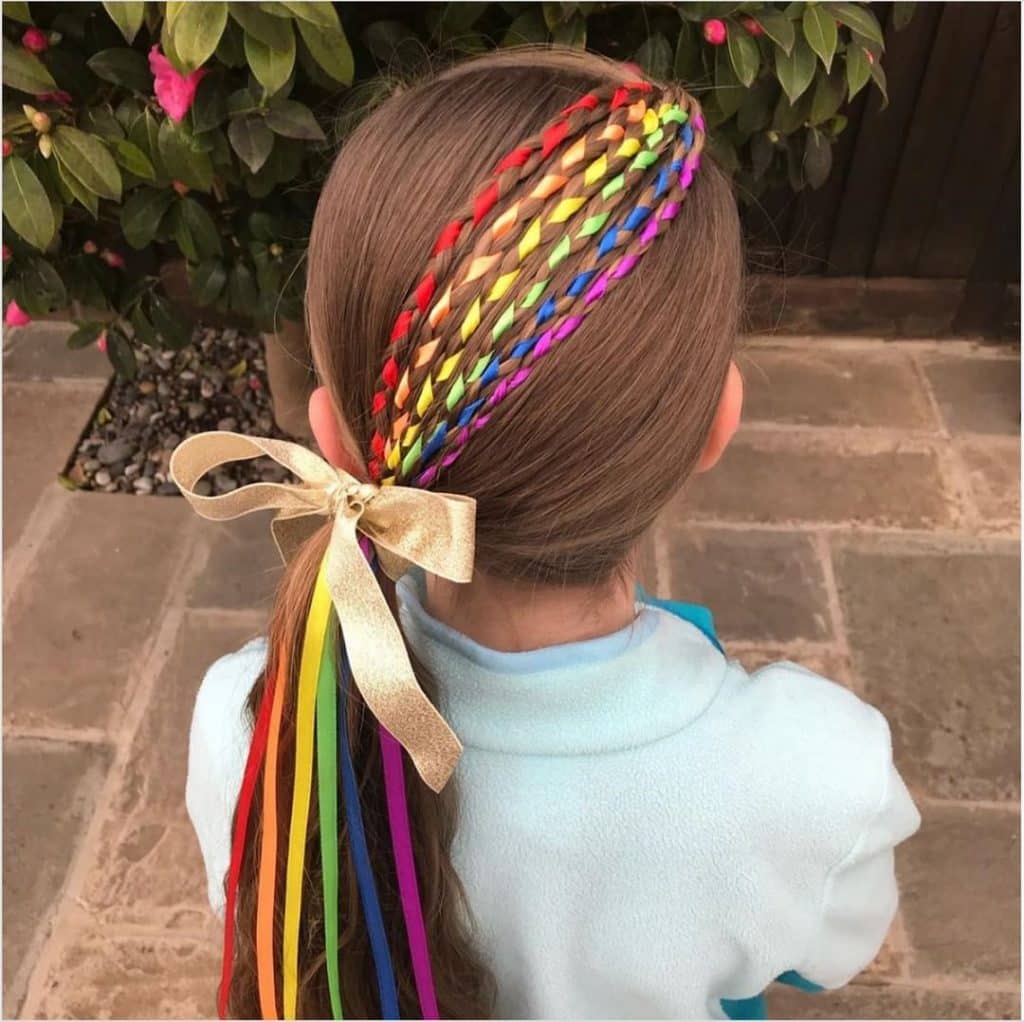 We are obsessed with this waterfall braid look using brightly coloured ribbons to create a rainbow effect – this stunning hairstyle is just as good as finding a pot of gold at the end of the rainbow!
It's also super quick and easy to recreate; therefore, it's perfect for the big day.
1. Add some green glitter for a simple Irish touch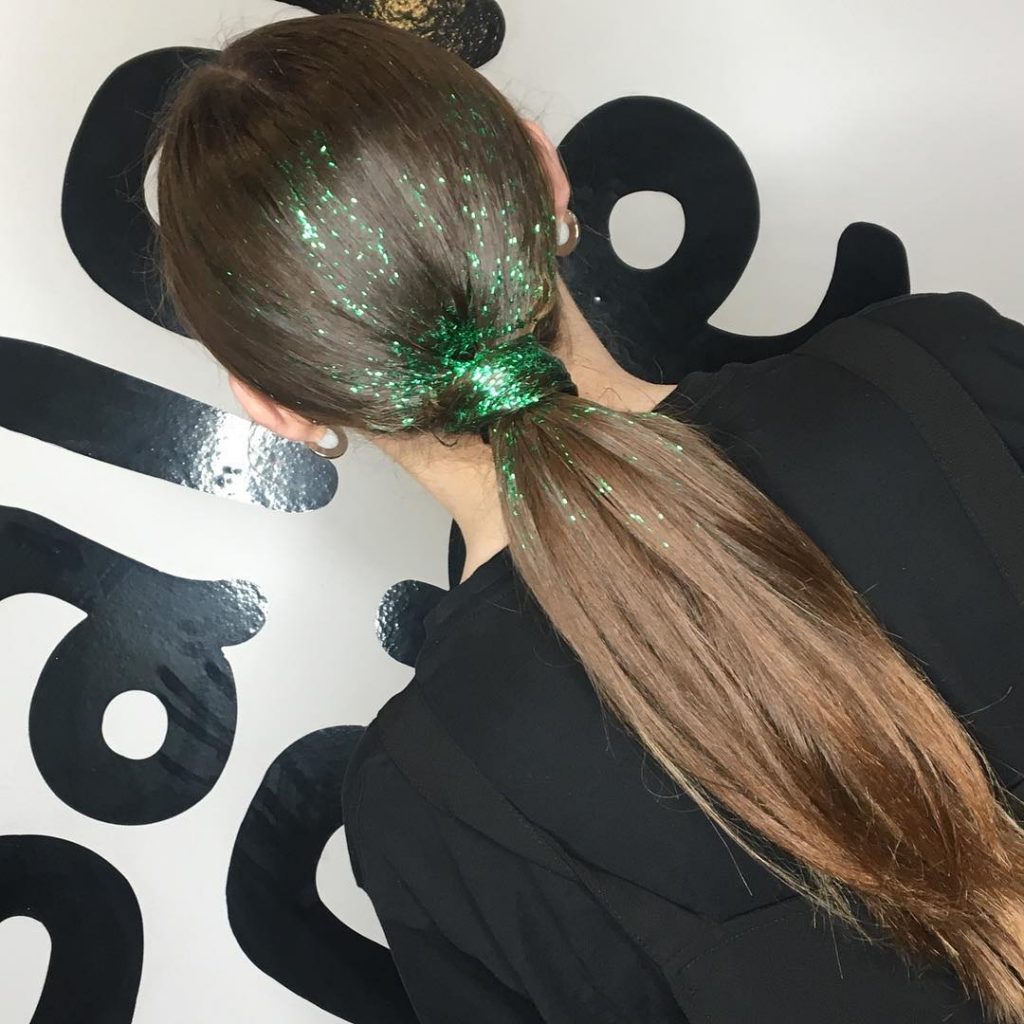 Probably the simplest of the lot but oh so effective! Just add a splash of green glitter to your hair, and you're ready for the day.
Planning on recreating these hairstyles? Or maybe you have some great ideas of your own? Send us your pictures to be featured on our page!