Thanks to history, the Emerald Isle is left with remarkable remnants of its past for us to explore, and we have ranked the 10 best castles tours in Ireland that you can do.
Across the length and breadth of this glorious isle, there are heaps of fascinating and remarkable castles waiting to be explored. From derelict crumbling ruins to beautifully restored fortresses, there is no shortage of castles to choose from.
With so many options, it can be difficult to decide what tours to prioritise on your itinerary. Do not fret! We have done some of the hard work for you and have compiled a list of the ten best castle tours in Ireland you must do before you die, ranked for your satisfaction!
10. Rathfarnham Castle, Co. Dublin – one of Dublin's best-kept secrets
First on our list of best castle tours in Ireland is the wonderful Rathfarnham Castle. Located in South Dublin, this stunning 16th-century castle is under the care of the OPW (Office of Public Works) and is undergoing active conservation.
Prepare to be entranced by elegant galleries, astounding glass panels, and intricate plasterwork ceilings. The guided tour details the history of the castle and its inhabitants, from its conception as the fortified home of the Loftus family to its second life as a Jesuit seminary.
Address: 153 Rathfarnham Rd, Rathfarnham, Dublin 14, D14 F439, Ireland
More info: HERE
9. Malahide Castle, Co. Dublin – experience over 800 years of Irish history
Our next castle tour is also located in County Dublin and is the spectacular guided tour at Malahide Castle which is one of the best castles in Dublin. This tour is not just a tour of a castle; it is an exploration of over 800 years of turbulent Irish history.
The tour is approximately 45 minutes in length, during which visitors will learn about several generations of the Talbot family who called Malahide Castle their home.
Explore the private rooms, exceptional collections, and learn about the integral part the castle and its inhabitants played in Irish history, and politics, from bloody battles to lavish banquets, not to forget the odd ghost too!
Address: Malahide, Co. Dublin, Ireland
More info: HERE
8. Castle Ward, Co. Down – welcome to Winterfell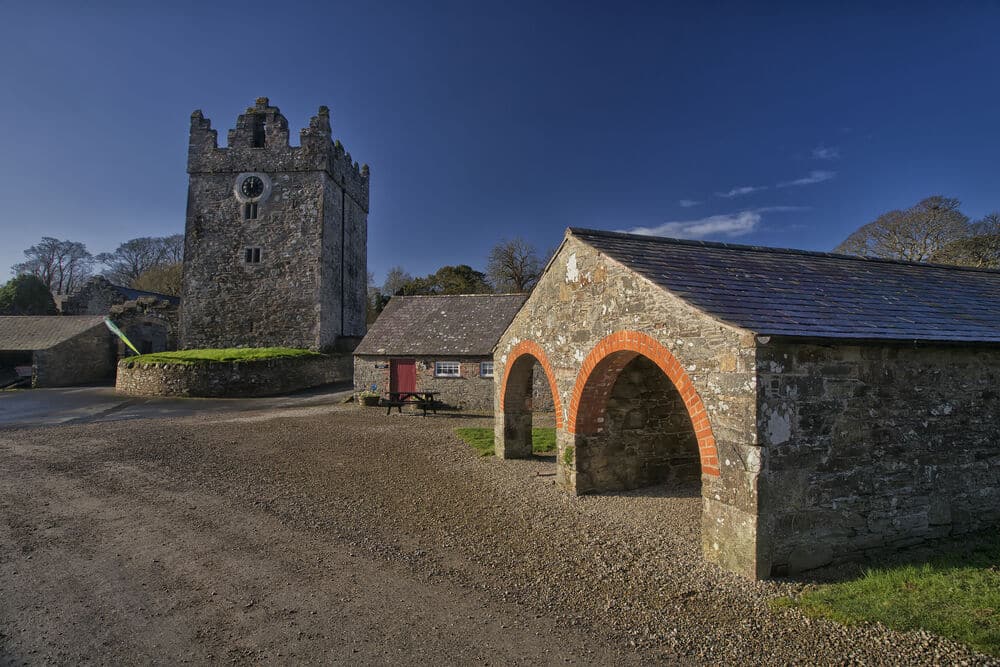 Our next castle tour is in lovely County Down and is the iconic film location of the beloved Winterfell from HBO's television series, Game of Thrones. Castle Ward is a spectacular 18th-century demesne under the care of the National Trust and is home to the popular Winterfell Tours.
While this castle tour is technically based on the fictional abode of House Stark, the guided tour allows visitors to step into the world of Game of Thrones and explore Winterfell. Better still, tours are also available of Castle Ward itself as a historic property so you can make a day of it and do both!
Address: Strangford, Downpatrick BT30 7BA
More info: HERE
7. King John's Castle, Co. Limerick – experience the sights, scenes, and sounds of medieval Limerick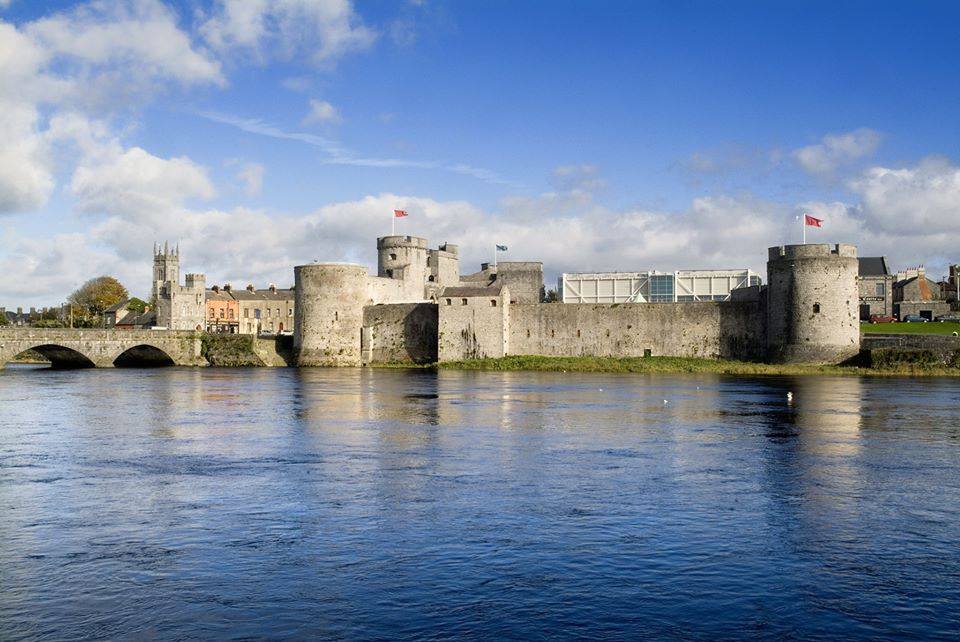 Number seven on our list of best castle tours in Ireland is the tour at King John's Castle in County Limerick. Guided tours of this castle are available and the stunning exhibition succeeds in bringing medieval Limerick to life on its own too.
Visitors can discover centuries' worth of dramatic local history and experience a 17th-century siege, the trials and tribulations of medieval warfare, and the busy atmosphere of a blacksmiths forge. This tour is also wonderfully child friendly and is the perfect day out for the whole family.
Address: Nicholas St, Limerick, Ireland
More info: HERE
6. Blarney Castle, Co. Cork – claim the 'gift of the gab' on this world-famous tour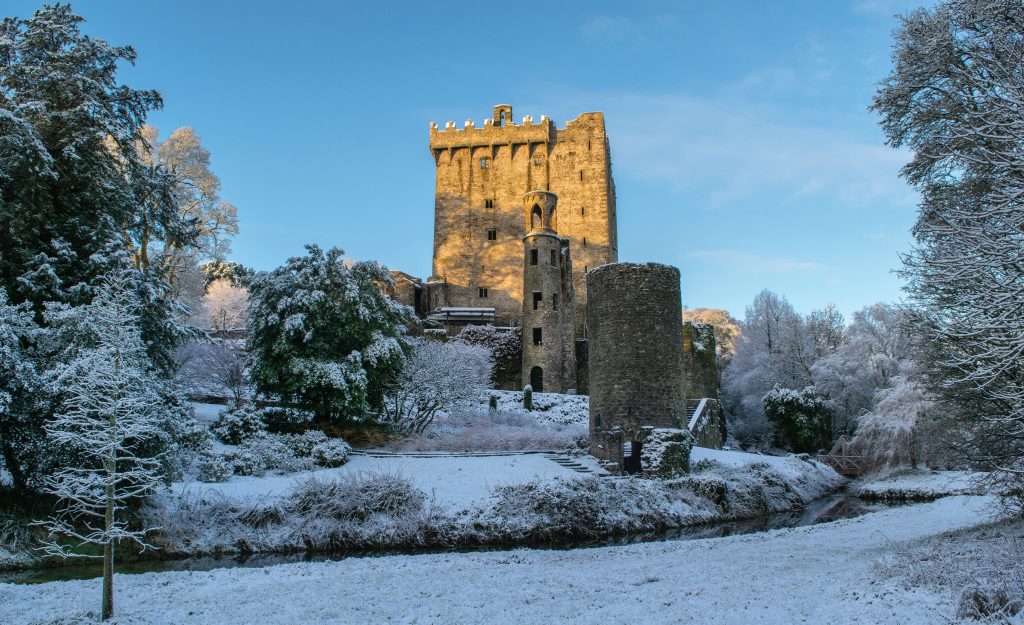 Arguably Ireland's most famous castle, Blarney Castle has been welcoming visitors for centuries, many of whom visit with one goal – to kiss the Blarney Stone and acquire the gift of eloquence.
The tour of this stunning castle continues to be high on the bucket list for many a visitor to Ireland, and it would be a mistake not to experience Blarney and its secrets for yourself. You might walk even away with the gift of the gab, and if you do, be sure to tell us all about it!
Address: Monacnapa, Blarney, Co. Cork, Ireland
More info: HERE
5. Leap Castle, Co. Offaly – explore Ireland's most haunted stronghold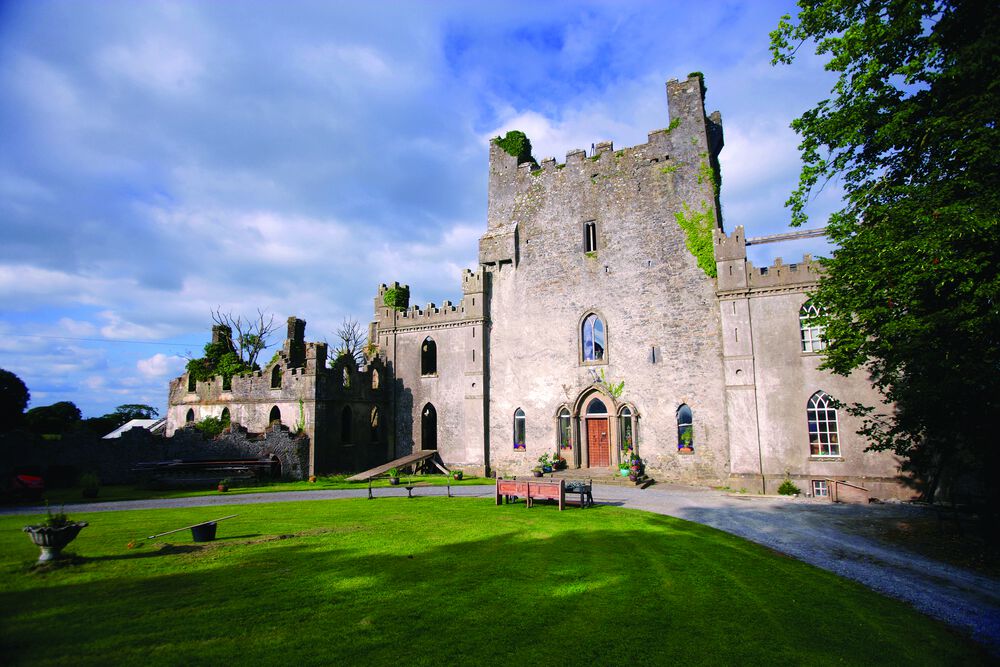 Almost every castle in Ireland has a turbulent and bloody past, but few can surpass the truly ghastly history at Leap Castle, reputedly Ireland's most haunted castle, being home to several spirits.
A former stronghold of the O'Carroll Clan, this stunning fortress is now the home of Seán and Anne Ryan, who have taken great care to continue restoration work on the site. The Ryan family has welcomed many visitors into their home, providing private tours of this fascinating property.
Address: R421, Leap, Roscrea, Co. Offaly, Ireland
More info: HERE
4. Trim Castle, Co. Meath – visit Ireland's largest Anglo-Norman fortress
Our next castle tour is most one of the best tours Ireland has to offer. The guided tour at Trim Castle in County Meath brings visitors on a journey through the castle's history, from its earliest conception to its famous appearance in the iconic (yet somewhat historically inaccurate) epic film Braveheart.
Better still, this tour takes visitors to the roof and allows you to experience Trim, surrounding County Meath and the Boyne Valley from a height. We challenge you to restrain yourself from roaring "FREEDOM!" from the rooftop!
Address: Castle St, Trim, Co. Meath, C15 HN90, Ireland
More info: HERE
3. Glenveagh Castle, Co. Donegal – one of the best castle tours in Ireland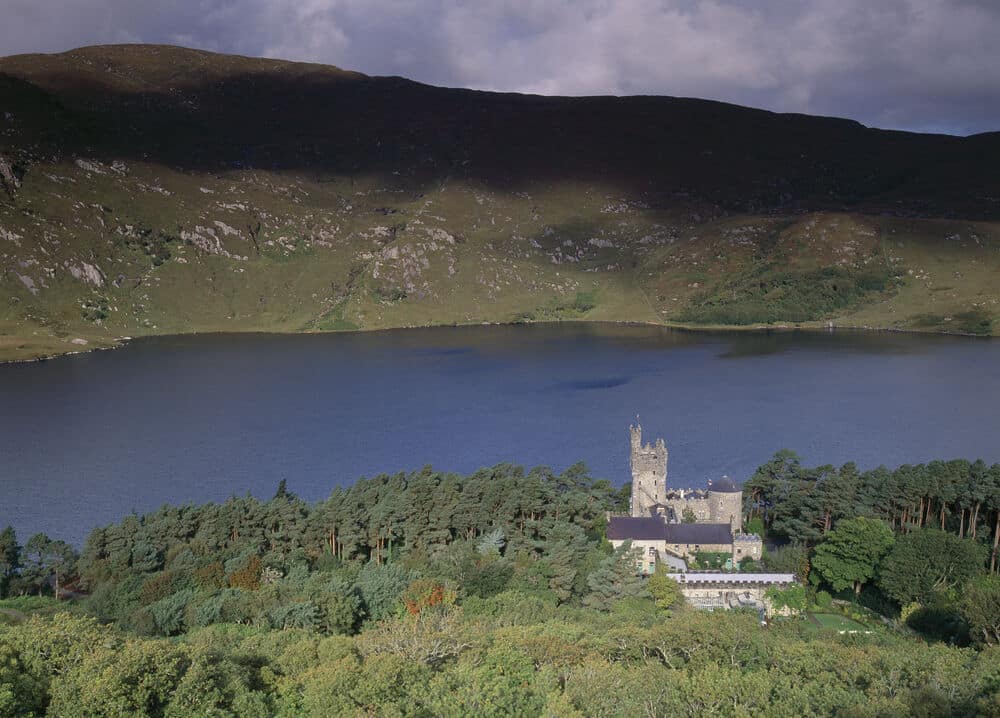 Nestled along the shore of tranquil Lough Veagh, Glenveagh Castle is a 19th-century castellated mansion, built between 1867 and 1873. The castle is quite a young castle as Irish castle's go; however, it has acquired an utterly unique and fascinating history in its short time.
Access to the interior is by guided tour only and, believe us, this is an experience you do not want to miss. Each room is full of surprises and offers a rare glimpse of the lavish lifestyle that accompanied such a great house.
Address: Glenveagh National Park, Gartan Mountain, Church Hill, Co. Donegal, F92 HR77, Ireland
More info: HERE
2. Birr Castle, Co. Offaly – a rare gem at the heart of Ireland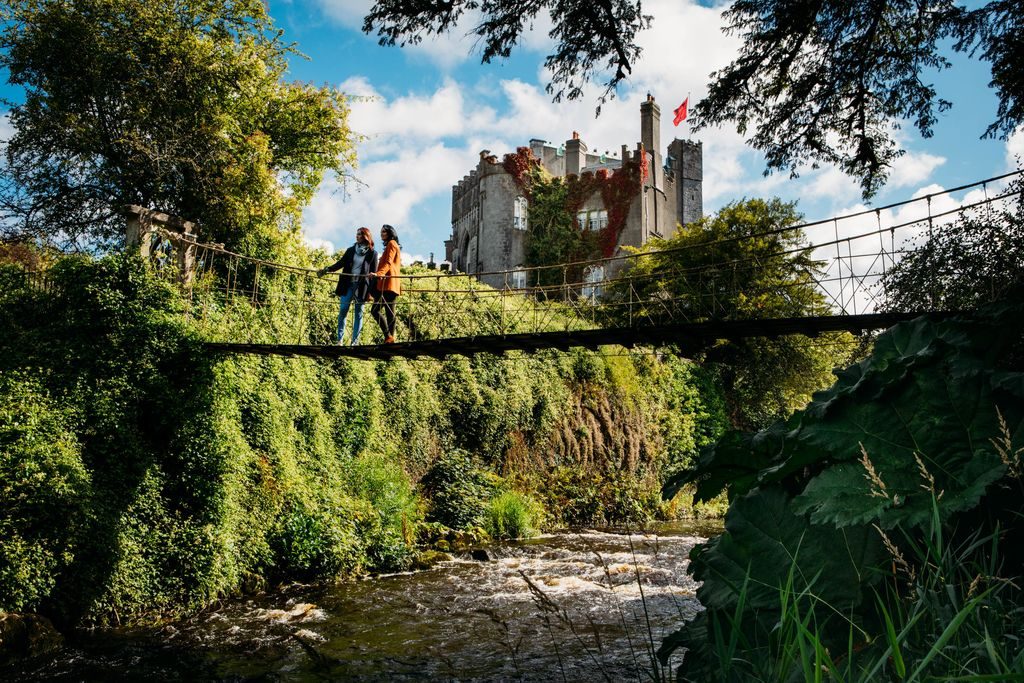 Located in Ireland's Hidden Heartlands, Birr Castle in County Offaly offers visitors a rare opportunity to explore a truly magnificent castle and family home. Each year, the Parsons family open their home to the public, who can avail of a memorable 45-minute guided tour of the castle's main reception rooms.
Learn about the fascinating history of the family, the castle's collections, and the scientific achievements made by several members of this esteemed family. Make sure to set aside some time to visit the iconic Leviathan, the Great Telescope, and explore the 120 acres of gardens and parklands. This is an opportunity you will not want to miss!
Address: Townparks, Birr, Co. Offaly, Ireland
More info: HERE
1. Kilkenny Castle, Co. Kilkenny – a jewel in Ireland's Ancient East
Top of our list of best castle tours in Ireland you must do before you die is Kilkenny Castle. This memorable tour allows visitors to explore the beautifully restored period rooms of a hugely significant Irish castle. Tours are self-guided for most of the year, switching to guided tours in the winter months.
You will be blown away by the beautifully restored period rooms this phenomenal castle has to offer, and the guided tour is second to none. Make sure to pay a visit to the famous Portrait Gallery and take a moment to appreciate the stunning collection, complemented by a truly astounding ceiling.
Address: The Parade, Collegepark, Kilkenny, R95 YRK1, Ireland
More info: HERE
Well, there you have it – the 10 best castle tours in Ireland. Let us know how many you have taken already and which one you plan on going on next!