Ireland is a beautiful landscape thanks to its sights and views, but native Irish wildflowers lend a big hand to the beauty of the island.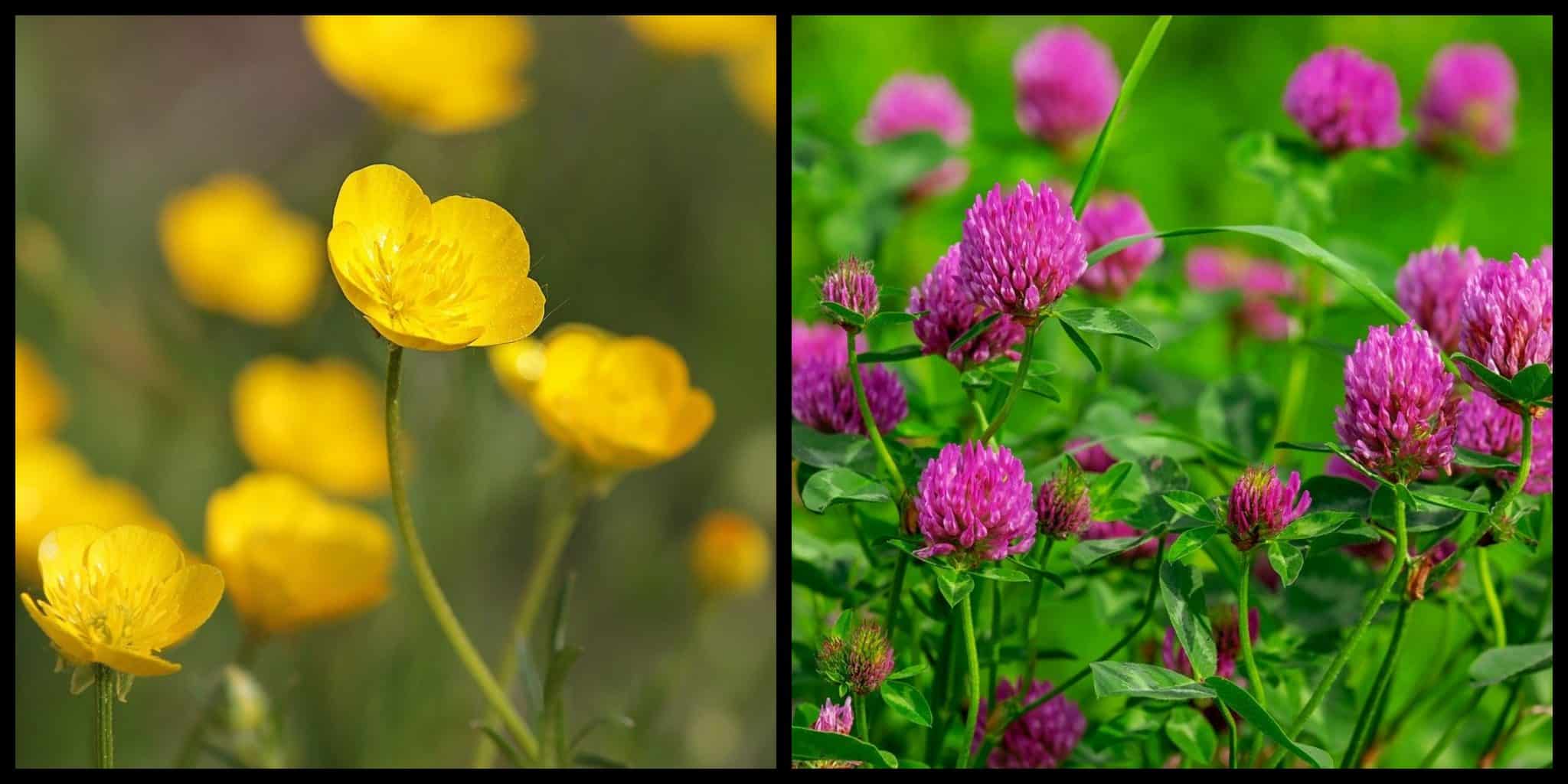 Ireland is well known across the world for its luscious rolling green fields, mossy glens, and heathery hills. It is widely associated with several florae, including shamrock, lilies, and daffodils.
However, one of the most wonderful, and often overlooked things about this wee isle, is the rainbow of colour and character that washes over the landscape in the form of an array of spectacular native wildflowers.
Ireland is filled with flowers for butterflies, bees and fills our ecosystem. From pretty-petaled plants to prickly scrabbling shrubs, here are ten beautiful native Irish wildflowers to look for this spring and summer as you explore the Emerald Isle.
10. Sea aster – a star of the sea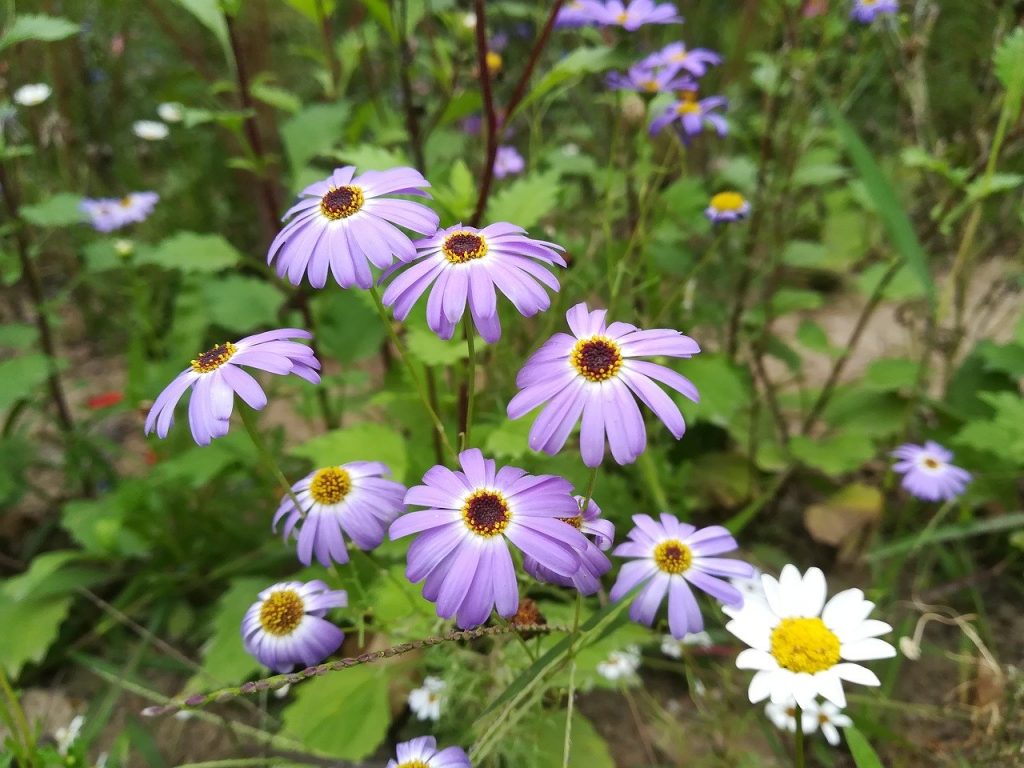 First on our list of native Irish wildflowers is the sensational sea aster, also known as Tripolium pannonicum (its Latin name) or luibh bhléine (its name in the Irish language).
Belonging to a family of flowering plants called Asteraceae, this stunning wildflower is typically found along the Irish coastline, in saltmarshes, near estuaries, and occasionally near inland salt works. It is an incredibly durable plant and can flourish in remarkably little soil, can hold on for dear life on a cliff face, or survive partially submerged in saltwater.
The plant is perennial, meaning it can have a long lifespan of several years and blooms from July to October. They can grow up to one metre (3 ft) high and produce clusters of charming purple-blue daisy-like flowers with a bright yellow centre. They are a valuable source of nectar for butterflies like the red admiral, and they are truly a lovely sight to behold along Ireland's rugged coastline.
9. Marsh cinquefoil – a flower of the marsh, bog, and lake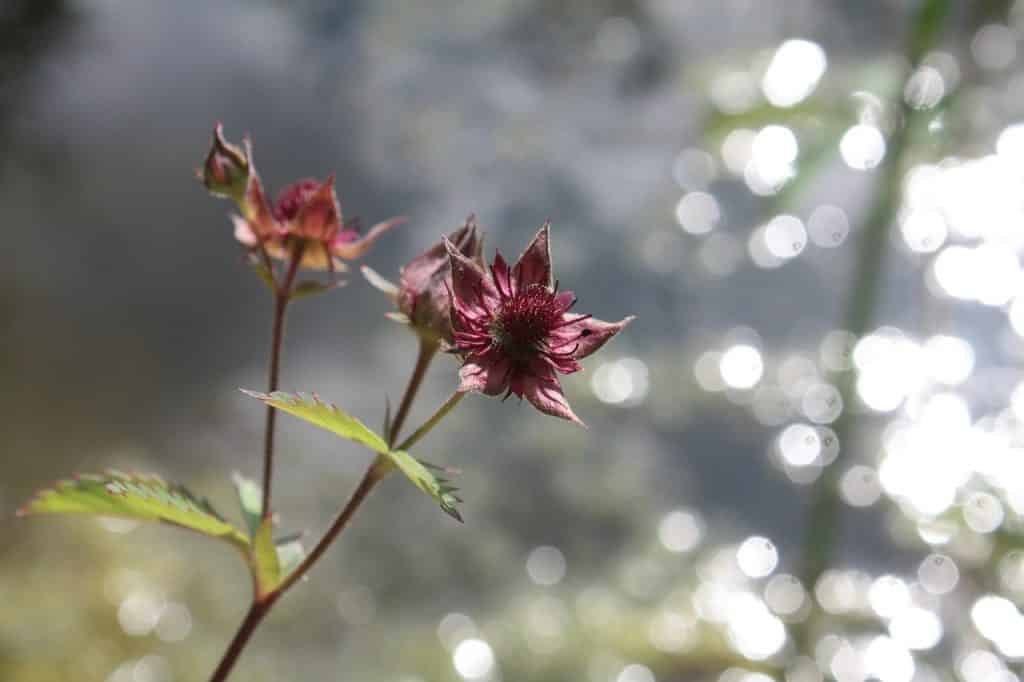 Next on our list of beautiful native Irish wildflowers is the marsh cinquefoil, also known as Comarum palustre or cno léana. Belonging to the Rosaceae family group, this perennial wildflower blooms from May to July.
It is identifiable primarily due to its vibrant display of stunning star-shaped maroon-red flowers that emit a radiant reddish hue. This native wildflower is another excellent source of nectar for bees and butterflies. It is typically found across Ireland's marshes, bog lands, and along the shores of many an Irish lake.
8. Common centaury – a flower with a sunny disposition
Our next wildflower can be found in abundance on sandy dunes, or hidden in damp woodland ridges, and is called the common centaury, also known as Centaurium erythraea or dréimire mhuire. This is a low-growing biennial, meaning it lives for about two years, and belongs to the Gentianaceae family.
Common centaury typically blooms between June and September and can grow from 5 cm to 50 cm tall, producing a mass of powdery pink flowers. They only open in the summer sunshine and will often close during the afternoon, so make sure to catch these lovely flowers in the early morning sun to appreciate their full potential.
7. Bog rosemary – pretty, yet oh so poisonous
From sunny summer flowers, we now move on to moisture-loving shrubs. Our next native Irish wildflower is bog rosemary, also known as Andromeda polifolia or lus na móinte, and belongs to the Ericaceae family. Do not be fooled by the name, this pretty plant is very poisonous and is not to be consumed!
As the name gives away, it grows primarily in Irish bogs, most of which are in the Irish midlands. The plant rarely exceeds 40 cm in height and can easily be missed as it grows surrounded by Ireland's moisture-rich mosses.
From early May, little clusters of pink flowers start to bloom, being a strong pink colour at first, before fading to a paler colour in June.
6. Meadow and creeping buttercups – a common native gem
Our next native Irish wildflower can come in several varieties and is a common beauty that many an Irish child and gardener will be well acquainted with. In the springtime, damp, dewy grasslands are transformed into a sea of yellow meadow buttercups (Ranunculus acris or fearbán féir).
Flowering from April to October, these small perennial wildflowers have often been held up to the chin of an Irish child to test out whether they have a love of butter. This native plant is poisonous and belongs to the family Ranunculaceae.
5. Bramble – a scrumptious summer treat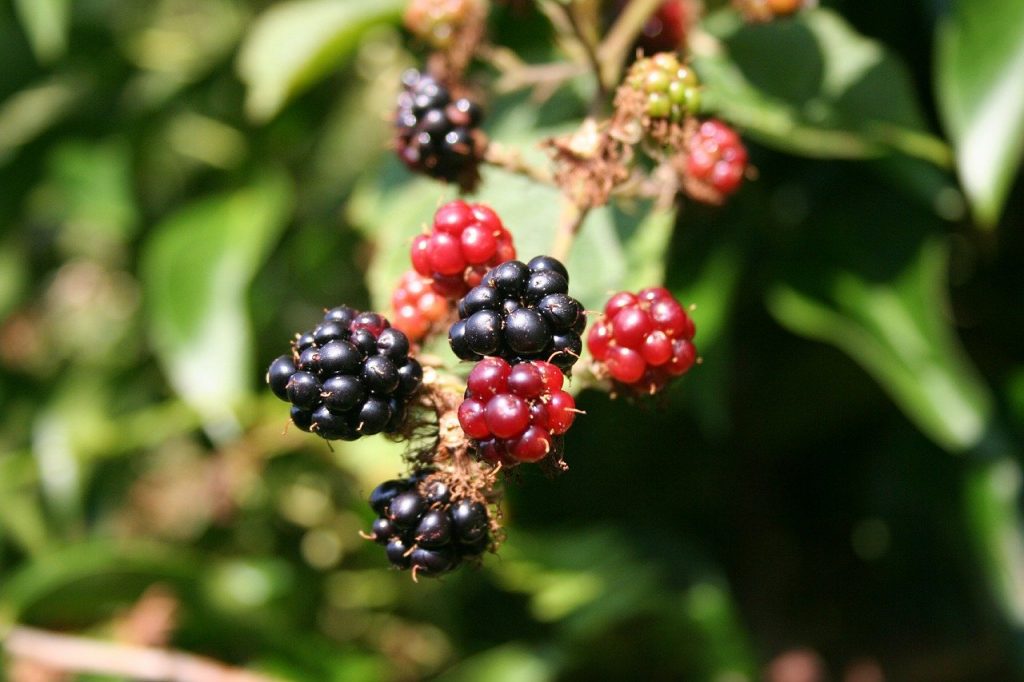 Our next Irish wildflower is known to line Irish laneways, boreens, and form a large part of our hedgerows across the country. This is the bramble, referred to as Rubus fructicosus or dris, and forming part of the Rosaceae family.
The pink or white flowers that these scrambling shrubs produce is best seen from May to September and are accompanied by vicious thorns that anyone who ever tried to pick the wonderful blackberries the plant bears, is well acquainted with.
4. Wild clary – a rare, native subspecies
Also known as Salvia verbenaca or tormán, the wild clary is a rare native subspecies which flowers mainly in dry grasslands around counties Cork and Wexford. It is a perennial, can grow to a height of about 80 cm, and belongs to the Lamiaceae family.
Its flowers are a deep violet-blue colour, complimented beautifully by the wrinkly, sage-like leaves they are accompanied by. They typically bloom from May to August and are a truly stunning and rare find.
3. Red campion – a woodland wildflower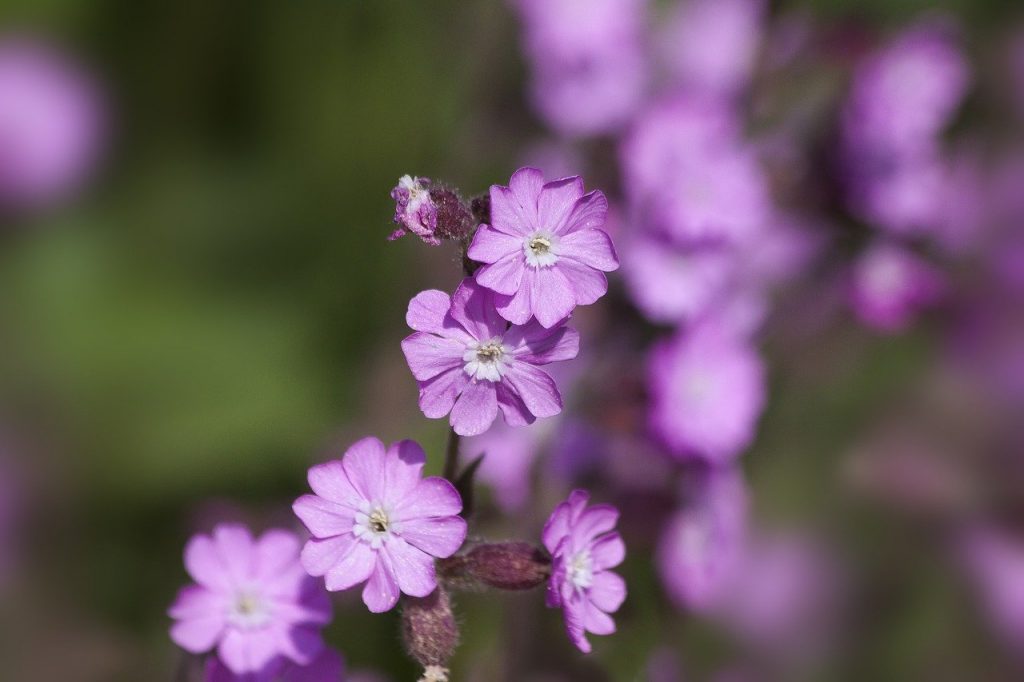 Our next wildflower is known as the red campion, also known as Silene dioica or coirean coilleach. This attractive little wildflower belongs to the family Caryophyllaceae. It can be found hidden amongst shady hedgerows, grassy roadside banks, and woodland areas.
They can be either perennial or biennial and can grow up to one metre in height. Its pink-red flowers often appear from May to September. It is a striking addition to the landscape during the summer.
2. Red clover – a useful flower in remedies and agriculture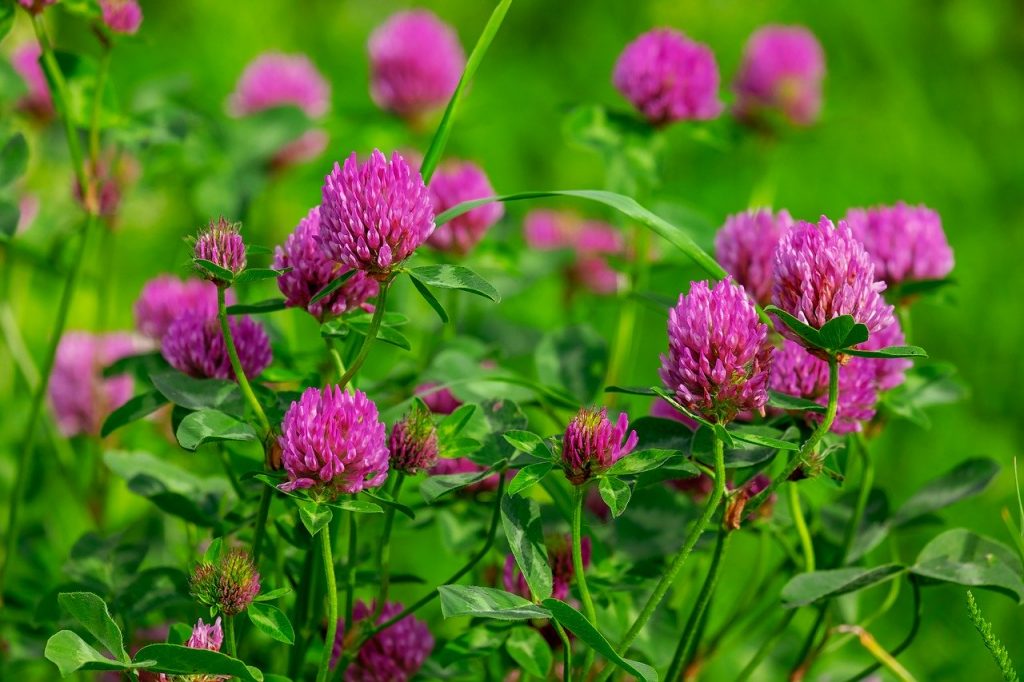 Also known as Trifolium pratense or seamair dhearg, the red clover is one of the main clover species seen in Ireland. It belongs to the family Fabaceae and is typically found in moist but well-drained soils in meadows, along roadsides, and on cultivated land.
The plant boasts dense heads of small pinkish to reddish-purple flowers that bloom from May to October. While the plant is a native wildflower, it has also become an important agricultural cultivator and is widely grown for silage production.
1. Cowslips – a rare beauty returns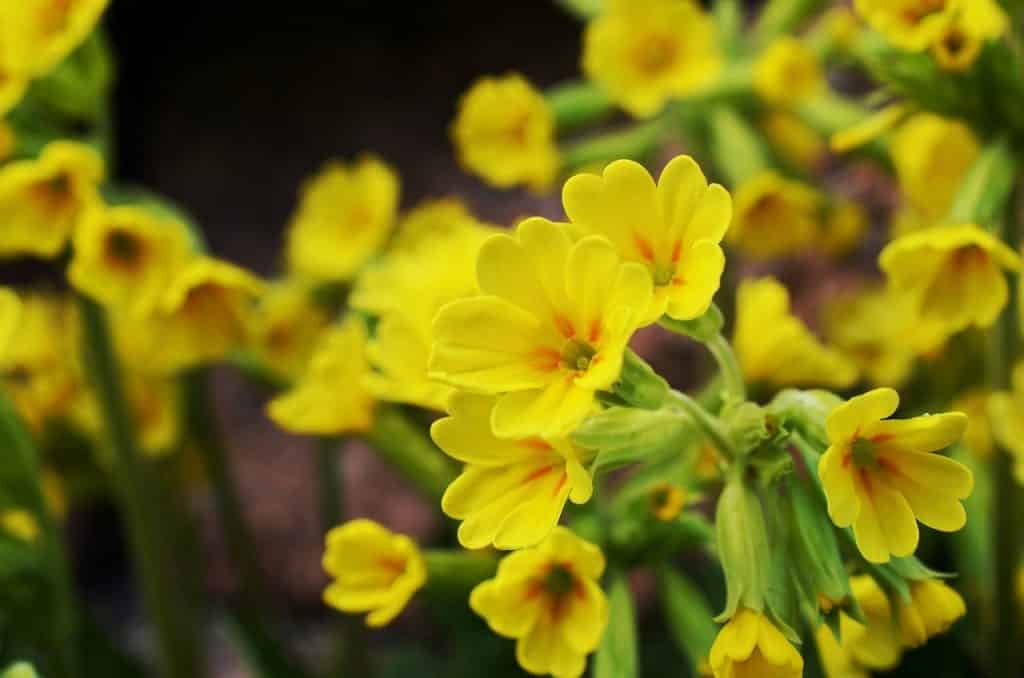 Top of our list of beautiful native Irish wildflowers to look out for this spring and summer is the sensational cowslip, also known as Primula veris or bainne bó bleachtáin. Belonging to the Primulaceae family, this little plant has been given special protection in Northern Ireland under the Wildlife Order, 1985, as the result of intensive farming and over-picking.
For a long time, this well-known native Irish wildflower was noticeably missing from the Irish landscape but has now, thankfully, been making a comeback and beginning to reappear along the Irish roadsides and grassy pastures.
This pretty plant consists of a cluster of small drooping yellow flowers protruding from a stout stem. They are perennial and typically bloom in the springtime, particularly in April and May, so make sure to keep an eye out for these rare beauties.
We must respect the native wildflower species that we find to ensure that they continue to flourish across the island. Loving nature means respecting it, so always take care to avoid damaging or picking plants unnecessarily.
Let us know what native Irish wildflowers you find as you explore Ireland and see how many you can tick off this list!