The Irish are well known for having an interesting list of common colloquialisms. We use slang in abundance and have a hearty catalogue of words that probably mean little to a foreigner but are as common as sliced bread to an Irish person.
Due to our slang, certain surnames would be seen as, well, amusing here on the Emerald Isle. So, if you are visiting our shores and hold any of the following names, consider this a heads-up.
Here are 10 actual surnames that would be unfortunate in Ireland.
10. Spanner
Yep, "Spanner" is a real surname. The name is seen across England, Germany, Australia, Denmark, and Austria, to name but a few countries.
In Irish slang, a "spanner" is a "fool" or an "idiot", so if you happen to have this name, don't be offended if you get a little giggle from an Irish person upon introduction.
Famous people with the name "Spanner" include Austrian singer Anita Spanner and Canadian designer Russel Spanner.
9. Wanker
"Wanker" is a surname that was first seen in Essex in Great Britain. There are many variations of the spelling, from "Wannaker" to "Wannamaker," but "Wanker" would definitely be the most unfortunate in Ireland.
As per Irish slang, the word "wanker" means a "despicable" or "unpleasant person."
Notable people with the surname "Wanker" include Belgian guitarist Jerry Wanker and Austrian composer Thomas Wanker.
8. Dope
This surname would, alas, get some stick (abuse) in Ireland. In slang, it means an "idiot," but it is also a family name.
The unusual surname has been seen in the UK, the USA, and Canada. It is also common in Africa and South America. Even so, it is one of those surnames that would be unfortunate in Ireland.
7. Dick
I think it is fair to say that the surname "Dick" would get quite a bit of abuse from most western, English-speaking citizens. The word itself means an "a**hole," and the surname is most commonly seen in Britain and Scotland.
Be prepared for a little slagging (gentle mocking) if in Ireland and bearing that name. It's not our fault—it is all we know!
6. Bastard
Yep, this is an actual surname. The unusual family name was first seen in Britain soon after the Norman invasion in 1066. It is thought that the name travelled to Ireland and Britain along with the soldiers and settled there.
In Irish slang, this unfortunate name can mean "a son born out of wedlock" or, again, an "a**hole."
Famous people who share this surname include English international footballer and referee Segar Bastard, as well as British Tory politician John Pollexfen Bastard.
5. Feck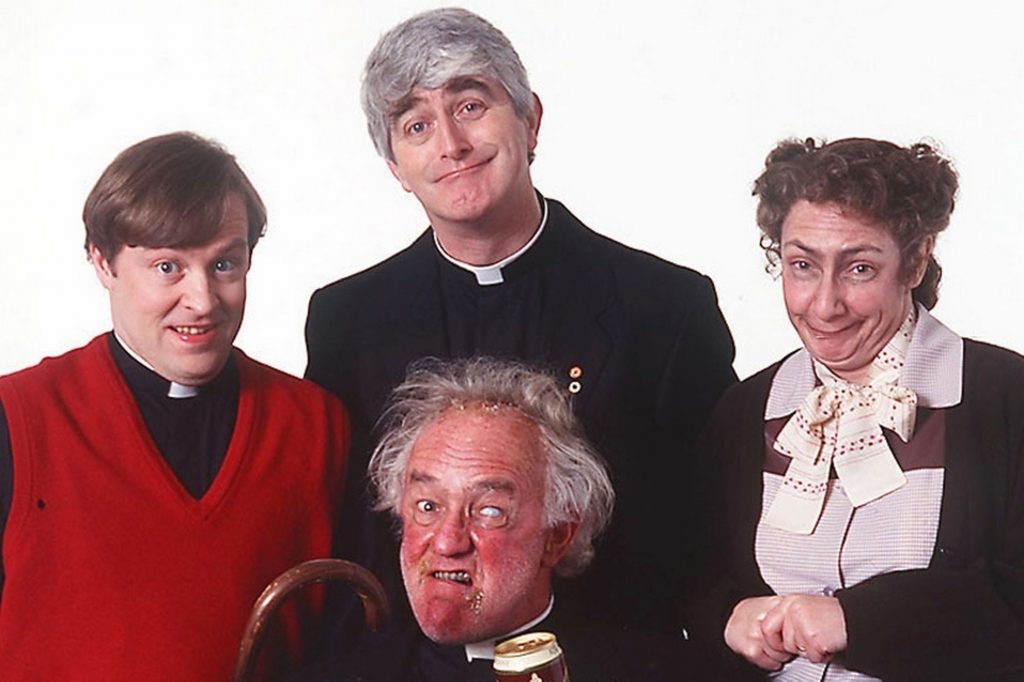 We can probably blame the TV sitcom Father Ted for why we would find this unusual surname so funny. The Germanic name is an adaptation of the given name, "Frederick," and was first found in Bavaria. "Feck" in Irish slang is a colloquial version of the other "F word."
4. Arse
Believe it or not, "Arse" is actually a surname. The uncommon family name is, in Irish slang, another word for bum or backside and is used as an insult to people one is feeling unfavourable towards.
For example: "You're a right arse!" This name has been found in Nordic countries and America, most notably.
3. Langer
"Langer" is a surname originating from Germany. It has also been found in other parts of Europe and has even crossed oceans to reach the USA. To the Irish people, however, this is simply another word for "penis."
So, for any of you who possess this name, expect a slight giggle when introducing yourself to an Irish person.
There are many famous Langers out there, including American actress A. J. Langer, American football player Jim Langer, and Czech playwright František Langer, among many others.
2. Willy
It may be childish to giggle at this surname, but what can you do? Willy is a family name that originates from Scotland's west coast and the Hebrides islands.
It comes as a variation of the male given name "William." Funnily enough, there are records of Willys in Ireland. It is safe to say they got quite the grilling from their mates!
1. Poo
Yep, another immature response, but what can we say? This surname is most common in Malaysia and Singapore, but it can also be traced to the United Kingdom.
Heads up to anyone bearing this name and visiting the Emerald Isle—you may receive some unwanted attention.
Remember, though, that it's all in the name of good banter! Even if you have one of these 10 actual surnames that would be unfortunate in Ireland, don't let that deter you from visiting.
Read about Irish surnames…
Top 100 Irish Surnames & Last Names (Family Names Ranked)
The 10 most popular Irish surnames worldwide
The Top 20 Irish Surnames and Meanings
Top 10 Irish surnames you'll hear in America
The top 20 most common surnames in Dublin
Things you didn't know about Irish surnames…
The 10 Hardest to Pronounce Irish Surnames
10 Irish surnames that are always mispronounced in America
Top 10 facts you never knew about Irish surnames
5 common myths about Irish surnames, debunked
10 actual surnames that would be unfortunate in Ireland
Read about Irish first names
100 popular Irish first names and their meanings: an A-Z list
Top 20 Gaelic Irish boys names
Top 20 Gaelic Irish girl names
20 Most Popular Irish Gaelic Baby Names Today
Top 20 HOTTEST Irish Girl Names Right Now
Most popular Irish baby names – boys and girls
Things you didn't know about Irish First Names…
Top 10 unusual Irish girl names
The 10 hardest to pronounce Irish first names, Ranked
10 Irish girl names nobody can pronounce
Top 10 Irish boy names that nobody can pronounce
10 Irish First Names You Rarely Hear Anymore
Top 20 Irish Baby Boy Names That'll Never Go Out of Style
How Irish are you?
How DNA kits can tell you how Irish you are