Whether you're a believer in the paranormal or just a fan of a good scare, Ireland is riddled with abandoned places that will creep out even the bravest of souls.
Ireland is an ancient land speckled with old places to explore. On a road trip across the island, you'll likely come across abandoned cottages, castle ruins, old churches, and more. There can be something magical—or sometimes creepy—about such places.
From old mansions and mills to asylums and convents, we've compiled a list of the eeriest forgotten spots from across the Emerald Isle.
Here are 10 abandoned places in Ireland that will creep you out.
10. Carrigglas Manor, County Longford – a fairy-tale exterior with a ghostly interior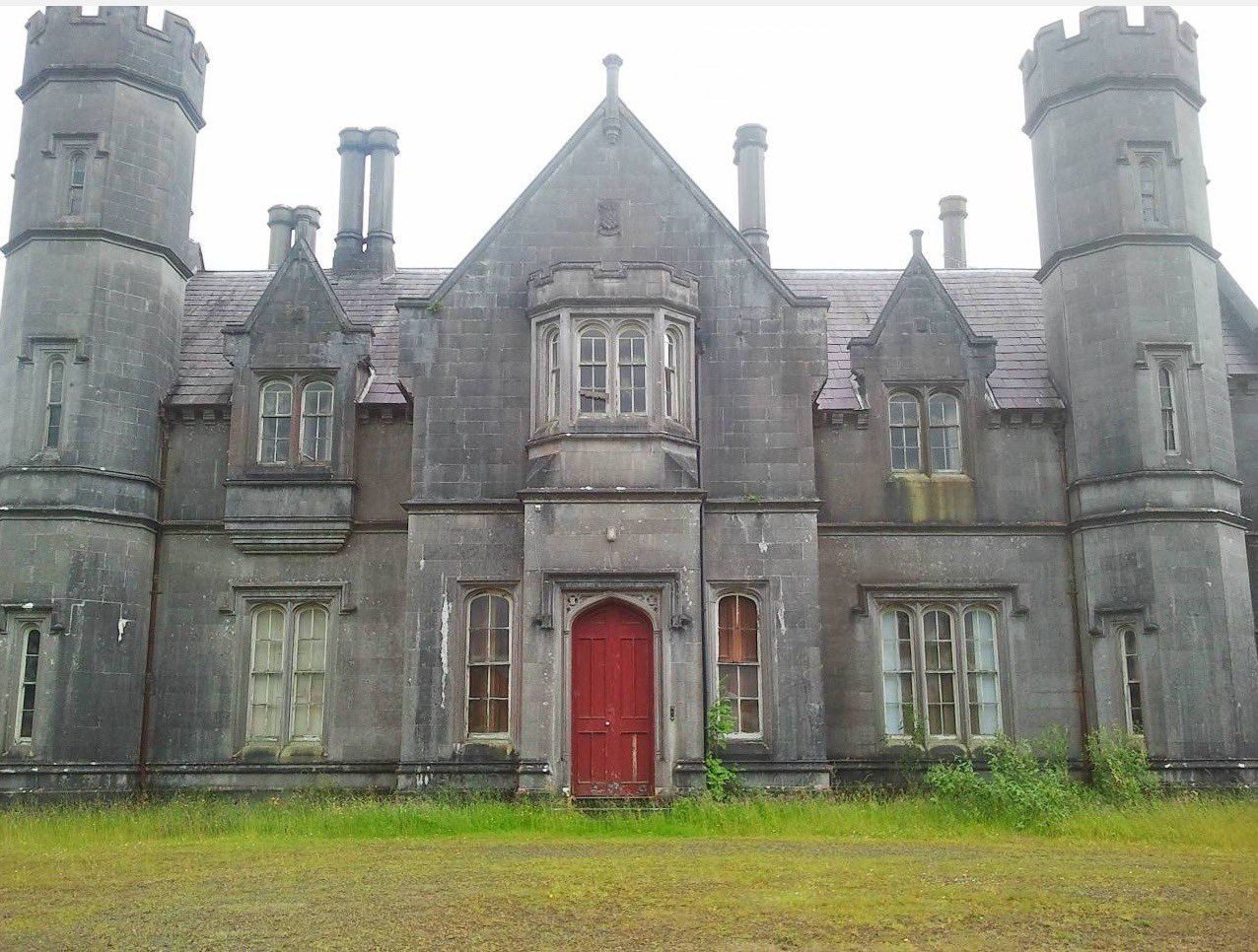 This nineteenth-century manor was home to Thomas Lefroy (Lord Chief Justice of Ireland and reported muse for Pride and Prejudice's Mr Darcy). Despite the fairy-tale feel of the limestone exterior, turrets, oriel windows and gables, the interior is plagued with so much water damage, vegetation growth, and vandalism that it – alongside the estate's other abandoned buildings – looks like a forgotten ghost-town.
Address: Carrickglass Demesne, Co. Longford, Ireland
9. Duckett's Grove (Co. Carlow) – beware the banshee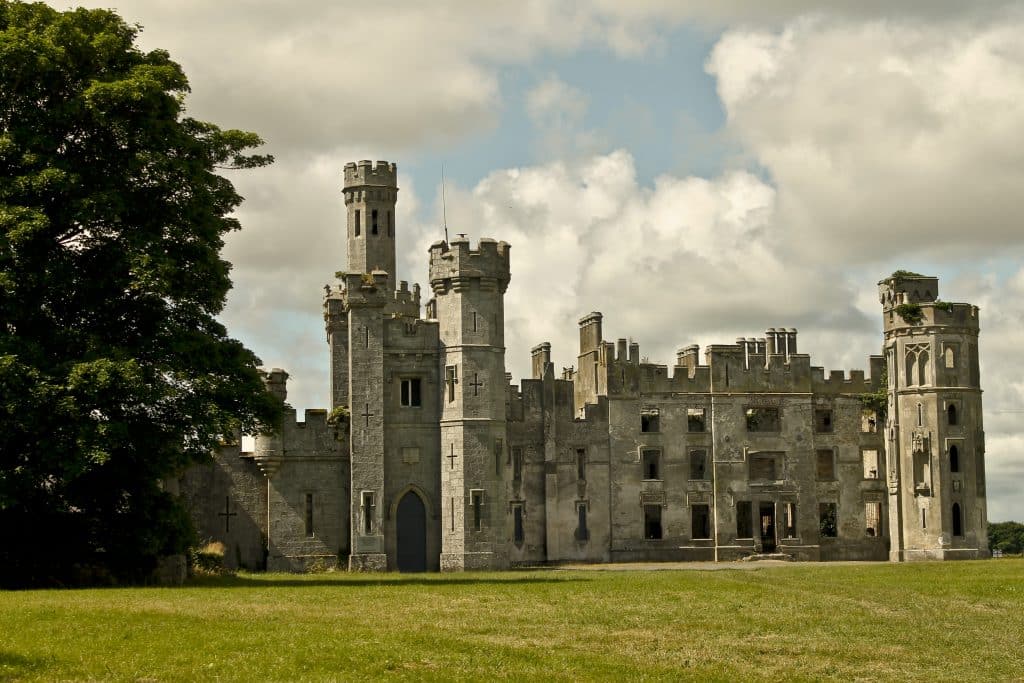 Built in 1830, this gothic castle was the subject of a paranormal investigation TV show, Destination Truth. There have been numerous reports of the 'Bean Si,' or Banshee, being spotted among the ruins of this former estate and grounds.
This 'angel of death' can be distinguished by her ghostly wail, which is said to reverberate throughout the castle.
Address: Kneestown, Duckett's Grove, Co. Carlow
8. Castle MacGarrett, County Mayo – impressive but unsettling
Also known as 'CastleMacgarret Old', this impressive structure was the Browne family home for over 350 years before spending the twentieth-century as a nursing home. The water damage, vegetation growth, and vandalism contrast with the rich former interior to produce an unpleasant feel.
Address: Castle Magarret Park New, Co. Mayo, Ireland
7. Hilden Mill, County Antrim – a former factory with reported ghost sightings
Home of the world-famous Barbour Thread factory (opened 1823), this 24-acre site includes an abandoned school and homes of former employees. Inside, lights and ventilators hang from the ceiling, and floorboards are overgrown with vegetation while old machines and strewn spools make for a rather chilling scene.
And if that wasn't creepy enough, ghost sightings have also been reported here!
Address: 4 Bridge St, Lisburn BT27 4RZ
6. Cahercon House, County Clare – a decaying mansion
This 1790 Georgian mansion has served as a family home, philosophical institute and seminary for missionaries, convent, and boarding school. Though it was bought in 2003 to be an explosives factory, uproar from locals saw such plans derailed – and as a result, natural deterioration took hold.
The decaying Victorian conservatory's post-apocalyptic vibe easily etches Cahercon House onto our list of abandoned places in Ireland that will creep you out.
Address: Cahercon, Co. Clare, Ireland
5. Cairndhu House, County Antrim – as seen in a Ridley Scott sci-fi thriller
This two-storey summer residence, built in the 1870s for wealthy Scottish textile industrialist Stewart Clark, became a war hospital supply depot (1939), and then a convalescent hospital (1950), before closing in 1986.
Alongside vandalism and collapsed floors, the supposed blood-splattered walls, dark hallways, and reported ghost sightings make it seem like something from a horror film – hereby backing its use as an effective location in Ridley Scott's 2015 sci-fi thriller Morgan.
Address: Coast Rd, Glenarm, Ballymena BT44 0BB
4. (Former) city mortuary at Forster Green Hospital, County Down – spine-tingling
With death at its centre, it is clear why this former city mortuary in Belfast sits high on our list of abandoned places in Ireland that will creep you out. However, visiting is not advised for your own safety due to the deteriorating state and would also be considered trespassing as this is private property.
Address: 110 Saintfield Rd, Belfast BT8 6HD
3. Ennis District Lunatic Asylum / Our Lady's Hospital, County Clare – approach if you dare
Active from 1868-2002, this site has remained derelict since plans to create a healthcare facility fell through. Its collapsed roof and an array of debris, graffiti, and vegetation all add to the creepy undertones associated with a place of such nature.
Address: Gort Rd, Dulick, Ennis, Co. Clare, Ireland
2. Loughglynn Convent, County Roscommon – a creepy country house
This 1715 country house had a stint as a convent and school in the late 1800s before becoming a nursing home for retired Sisters. Its decayed interior, personal history, and outside cemetery are enough to send a chill down anyone's spine.
Address: Loughlinn Convent, Barnahalla, Co. Roscommon, Ireland
1. Connacht District Lunatic Asylum / St Brigid's Psychiatric Hospital, County Galway – our top abandoned place in Ireland
Designed by William Murray (1833) in the X-shape layout so associated with prisons, this building gained a reputation for cruelty and deprivation before closing in 2013 due to the introduction of deinstitutionalisation.
Alongside natural decay, the presence of disused wheelchairs, beds, old uniforms, broken windows and smashed mirrors all produce an element of unease – hereby topping our list as the creepiest abandoned place in Ireland.
Address: Townparks, Ballinasloe, Co. Galway, Ireland